Tigers' new-look 'pen takes shape at Meetings
Club pleased with additions of Rodriguez, Lowe, Wilson for 2016
NASHVILLE, Tenn. -- Al Avila didn't need any introduction to the Tigers' bullpen woes as he entered his first offseason as general manager. As former president/GM Dave Dombrowski's top assistant, Avila had been part of the effort to fix them for the past several years.
"The back end [of the bullpen] has been really, really frustrating," Avila said, "not for lack of trying. Every year, we've tried to do the best we can [to fix it]."
• Tigers acquire Wilson in deal with Yankees
When Avila took over as GM in August, he made bullpen repair one of his top priorities. With two subtle trades and one mid-range free-agent signing, Avila might have accomplished what bigger deals in past years couldn't: Build the Tigers a bullpen.
• Hot Stove: Track free agents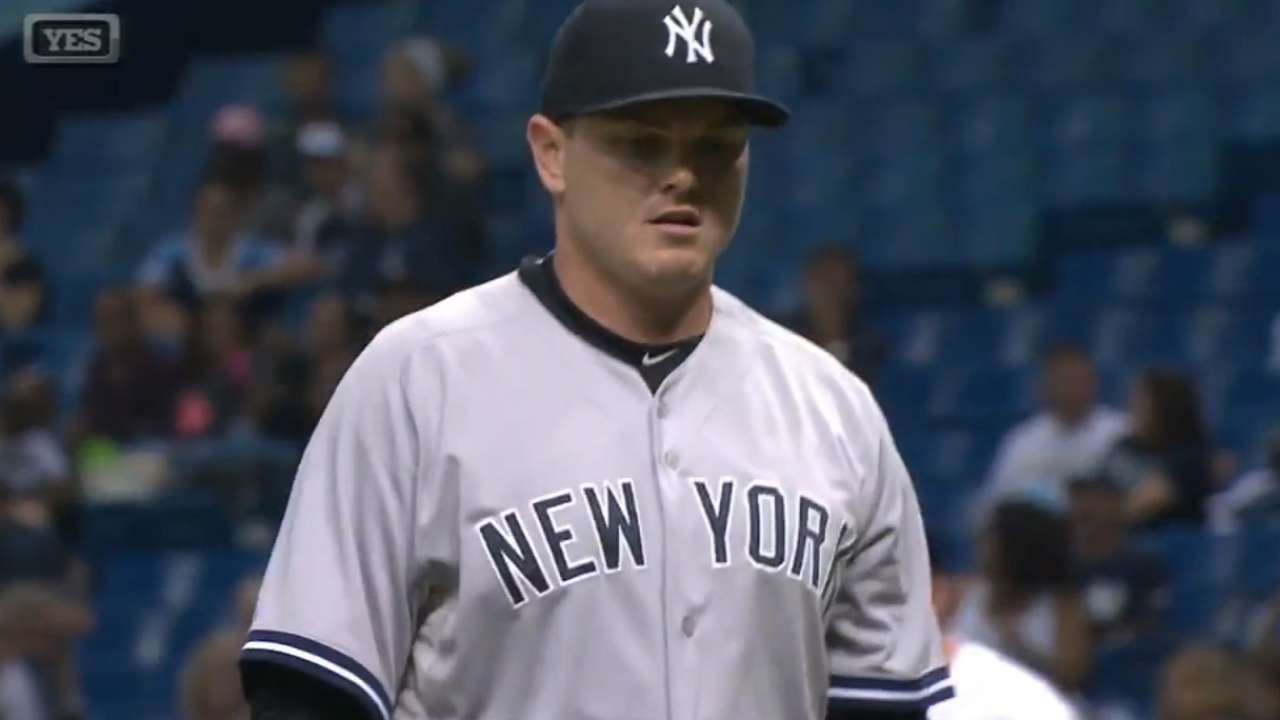 With left-hander Justin Wilson added to Francisco Rodriguez and Mark Lowe, the Tigers revamped their late innings with veteran arms for the cost of four prospects -- none of them in the Top 5 of MLB Pipeline's rankings for Detroit -- and about $20 million of salary over the next two years, not counting Wilson's arbitration eligibility.
If the moves work, the peace of mind for Tigers fans, manager Brad Ausmus and even Avila could make it a bargain.
"I feel like there's a lot less mixing and matching [to do] with what we have right now," Ausmus said. "I've said all along, I'd love to have guys where I can [say] this guy's the seventh, this guy's the eighth, ninth. And assuming health, I think we kind of have that."
Rodriguez, of course, is the closer, having racked up 82 saves over the last two seasons with Milwaukee. He doesn't have the overpowering arm that Craig Kimbrel and Aroldis Chapman offered on the trade market, nor the prime years of Brad Boxberger. But with a devastating changeup and an ability to adjust to hitters, Rodriguez racks up strikeouts despite a fastball around 90 mph.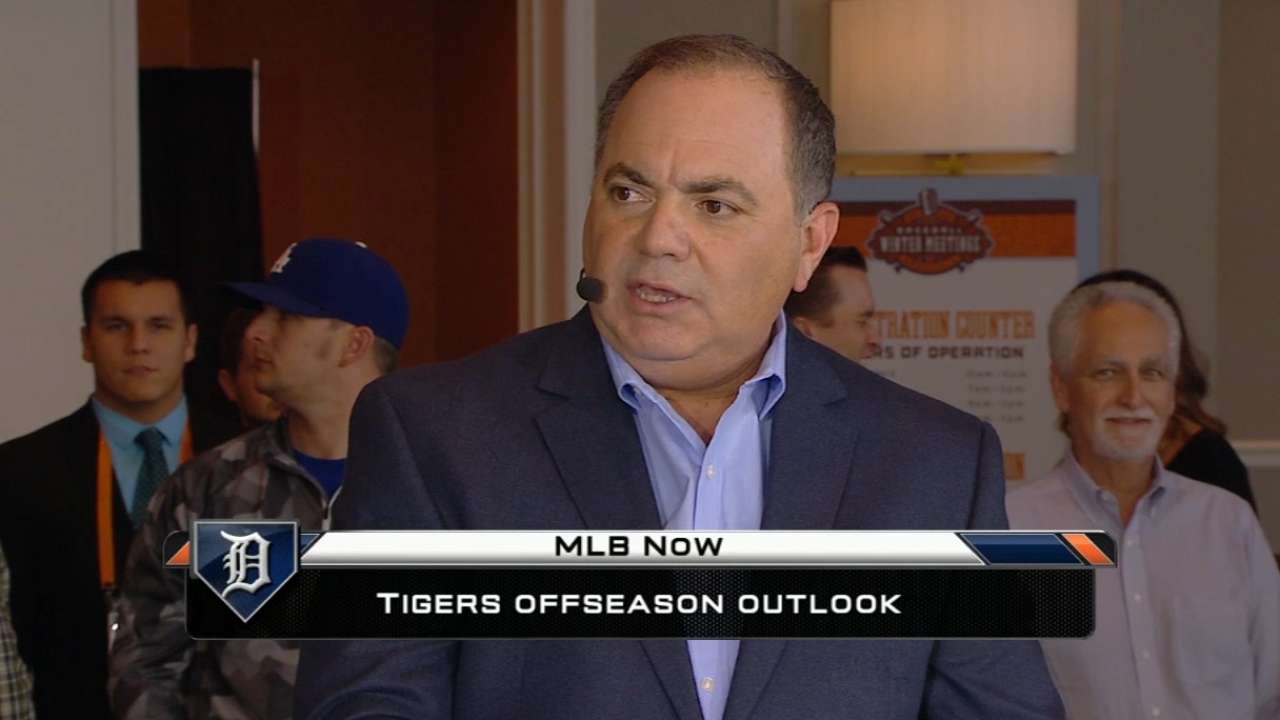 "Rodriguez is certainly the closer. I think that's pretty clear," Ausmus said. "And I think at this point, really, Wilson and Lowe are the setup men. Initially, I would say Lowe would probably pitch the eighth, but there might be a scenario where you're facing a few lefties and you flip-flop them for a game."
That was the value the Tigers saw in Wilson, statistically tougher on right-handed hitters than left-handed ones. More than a situational lefty, Detroit wanted someone who can also handle a full inning. For that, Wilson fit better than many of the free agents in the club's discussions.
The Lowe signing resembles the Joaquin Benoit signing of five years ago, catching a reliever off a rebound year and counting on him building off that. In Lowe's case, the struggles were more about performance than health, but his rediscovery of a mid-90s fastball and his work on a swing-and-miss slider convinced Detroit. The two-year, $11 million deal has a somewhat lower risk than the three-year contract to Benoit.
Lowe was much more effective against right-handed batters (.196 average) than lefties (.276). By acquiring Wilson, the Tigers complemented Lowe, not to mention lefty Blaine Hardy.
"I think when you look at a big league bullpen, there's two types of lefties," Ausmus said. "And Blaine Hardy's done an excellent job for two years in a row, but we see him more as the second lefty. It's not a knock on him; we just think he plays better and can be more successful as the second lefty. [Wilson] is a No. 1 lefty, but he's not a lefty-lefty only guy."
Right-hander Alex Wilson, last season's bullpen revelation, joins that quartet as locks according to Ausmus, with Drew VerHagen a "very strong consideration." One big name not on that list is Bruce Rondon, the hard-throwing youngster sent home in September.
Rondon could still play a big role in 2016. Now, however, the Tigers don't have count on him to do it, nor do they have to rely on a converted starter to make the transition while carrying a role.
It's possible they're not done adding yet.
"We did have some conversations of the possibility of even adding one more arm," Avila said. "But we're going to temper that right now and wait a little bit, because we still would like to add a utility player in the mix. ... I don't want to jump in and spend any more in the bullpen when we still have that area to cover, but in saying that, I do have some guys pushing me to add another arm.
"There's a list of guys that are still out there, and we'll see how it all shakes out in the next few days or weeks."
Jason Beck is a reporter for MLB.com. Read Beck's Blog, follow him on Twitter @beckjason and listen to his podcast. This story was not subject to the approval of Major League Baseball or its clubs.