Patient Hurdle confident in Bucs' game plan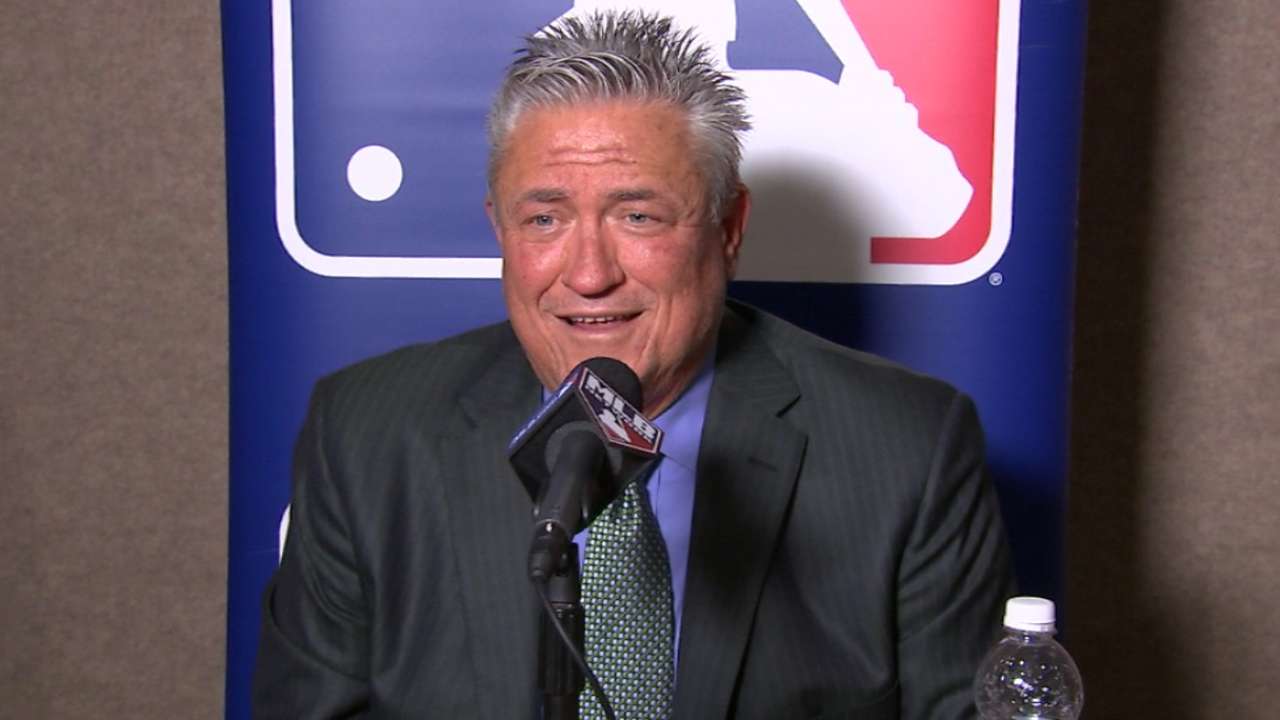 NASHVILLE, Tenn. -- Clint Hurdle sat in front of a microphone placed on a small table on Wednesday afternoon, ready for his annual Winter Meetings media session. About 30 feet to his left, Ben Zobrist and Joe Maddon were seated on a dais before a much larger crowd of reporters, announcing Zobrist's four-year, $56 million contract with the Cubs.
Some managers might have been irked to watch a rival celebrate a major free-agent signing right in front of them, especially as the Pirates have a number of unchecked boxes on their own to-do list. Not Hurdle, though. Hurdle is trying to keep his club's offseason in perspective, pointing out that there's plenty of time for the Bucs to assemble another potential postseason team.
"I have patience," Hurdle said. "We need to stay focused on what we need to do and how we need to do it. There are certain things in this game that you can control, and there's so many that you can't.
"You can't control how other teams spend their money. You can't control how other teams decide to trade for players. We need to stay focused, and we've been steadfast with our game plan, and we believe in the process we use in the offseason to build our player acquisition."
As they prepare to leave the Opryland Hotel on Thursday, the Pirates will have a number of holes to patch on their roster. They answered one question on Wednesday, acquiring left-hander Jon Niese to round out their rotation, but that came at a significant cost, as they sent fan-favorite second baseman Neil Walker to the Mets.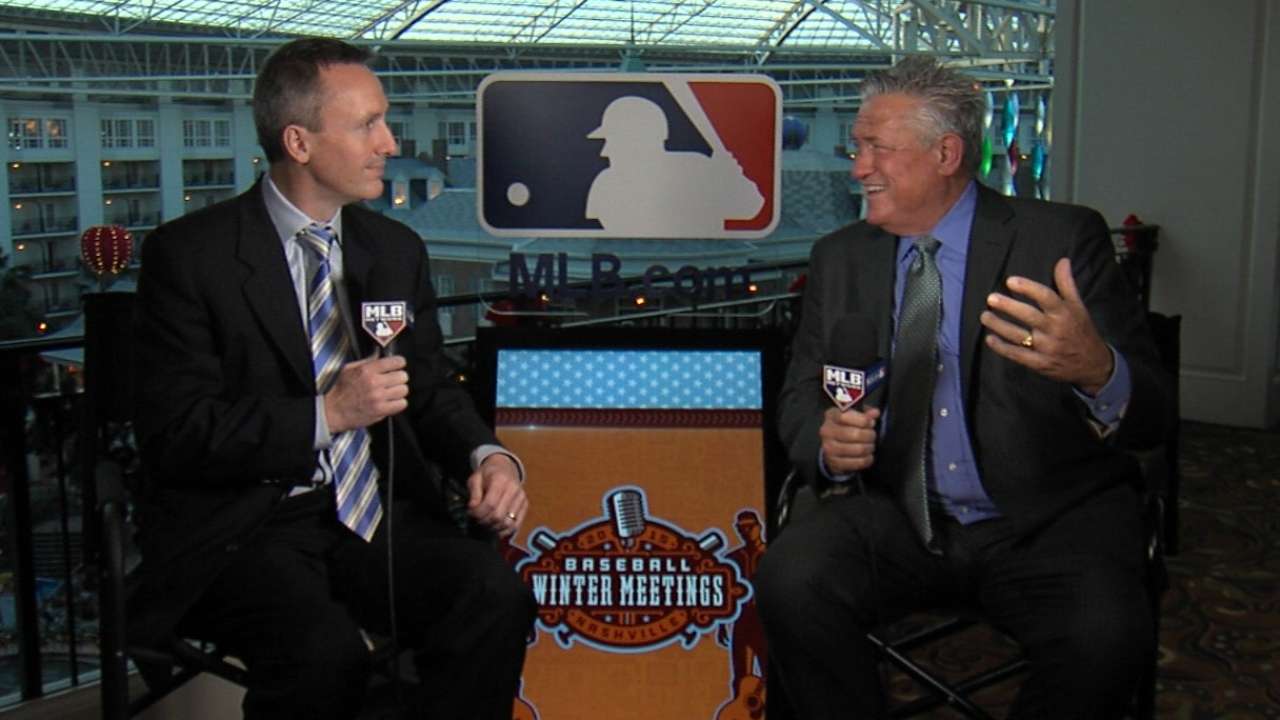 Hurdle said the vacant rotation spot was "probably at the top of our to-do list." But there's plenty more work to be done.
The Pirates still need help at first base. They're hoping to fill their bench with more experienced players and a utility fielder to fill in for Jung Ho Kang if he's not ready for Opening Day.
They could use another left-handed reliever. There is still some uncertainty surrounding closer Mark Melancon, widely considered a trade candidate, and the additional holes such a move would create in their bullpen.
"Some people see this as the finish line, and there's time in front of us," Hurdle said. "Sometimes you've got to have patience, and sometimes it takes courage to have patience and see how things play out, who can be available. ... It's kind of like musical chairs as you continue to move through the winter."
Hurdle would like to see the Pirates fill one of those chairs with a left-handed-hitting first baseman to complement Michael Morse. He expects that Bobby LaFromboise and non-roster invitee Robert Zarate might be able to help replace left-hander Antonio Bastardo, and he mentioned that general manager Neal Huntington has reached out to every available free-agent lefty reliever.
Put simply, Hurdle is taking an optimistic approach, trusting Huntington and his front-office staff to answer all of his questions no matter what's going on around him.
"I don't know if there will ever be a team that will win the Winter Meetings or the offseason part of it," Hurdle said. "We've shown the ability to be a pretty good team once the game starts to play."
Adam Berry is a reporter for MLB.com. Follow him on Twitter at @adamdberry. This story was not subject to the approval of Major League Baseball or its clubs.