Shapiro: 'Payroll is increasing a lot'
Blue Jays prez says expenses have gone up; exchange rate a factor
NASHVILLE, Tenn. -- The Blue Jays' payroll has become a hot-button issue this offseason, and even though the figures appear similar to last year's, president Mark Shapiro said his team's expenses have gone up.
Toronto finished the 2015 season with a payroll of approximately $140 million US, and by most accounts it will be in a similar range next year. Despite that, there has been talk about more money being spent in '16, and by the sounds of it, that's because of an unfavorable exchange rate.
According to the Bank of Canada, the Canadian dollar was worth 88 American cents on Dec. 9, 2014. A full year later, it was worth 74 cents, and most reports suggest it is expected to dip further in the coming months.
"That perception's wrong," Shapiro said when asked about people believing the success in 2015 hasn't led to revenue being reinvested into the club. "Payroll is increasing a lot from last year to this year.
"There are obviously some other things that go into that, challenges with the exchange rate, and things that baseball fans shouldn't have to think about, but when you run a business you do have to think about. Payroll is increasing, and now I think the obligation falls back on us to continue to run a successful business, to grow revenue, to support further increases in the years ahead."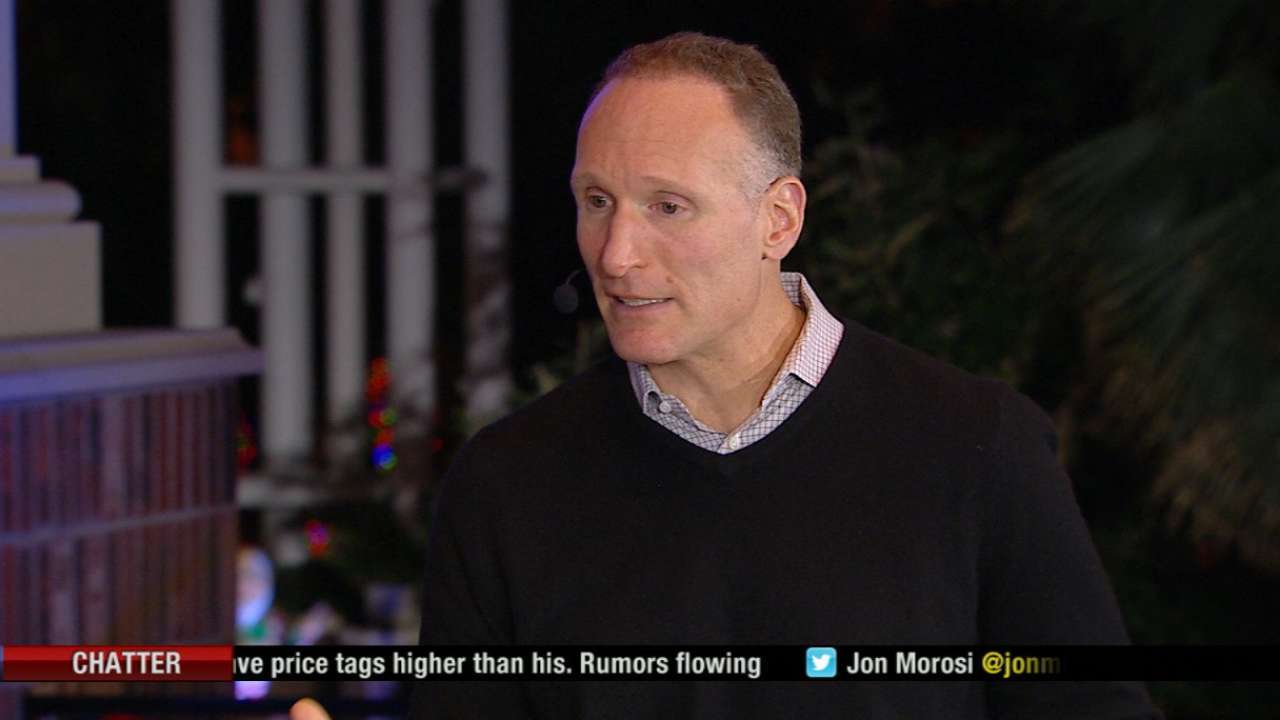 Toronto currently has approximately $135 million allocated to its roster next year and there are a few holes left to fill. The Blue Jays remain in the market for at least a couple of relievers and will look to add more depth to the starting rotation.
There doesn't appear to be a whole lot of flexibility remaining, but that's one of the main reasons the organization is targeting mid-level free agents instead of the more high-profile names. More Canadian dollars are being spent, but so far it hasn't correlated to an increase in American dollars, which has led to a lot of frustration from the fan base following an AL East Division title.
Shapiro added that the Blue Jays do not have a set payroll beyond the 2016 season and a lot of that will depend on how the club does and how much revenue it generates. It's a similar message to the one former president Paul Beeston often preached during his second tenure with the club.
"I think a lot of that is going to be dependent on how we do this year and how we perform as a business unit as well," Shapiro said of payroll. "It is a business. Like any business, we've got to increase revenue and grow revenue to increase expenses, and the expenses are player payroll when it comes to a Major League team. If we have a great year this year, that's certainly going to afford us the ability to grow player payroll and player expenses."
Gregor Chisholm is a reporter for MLB.com. Read his blog, North of the Border, follow him on Twitter @gregorMLB and Facebook, and listen to his podcast. This story was not subject to the approval of Major League Baseball or its clubs.