Rangers not looking for 'major changes'
GM Daniels prefers one year for potential free-agent deals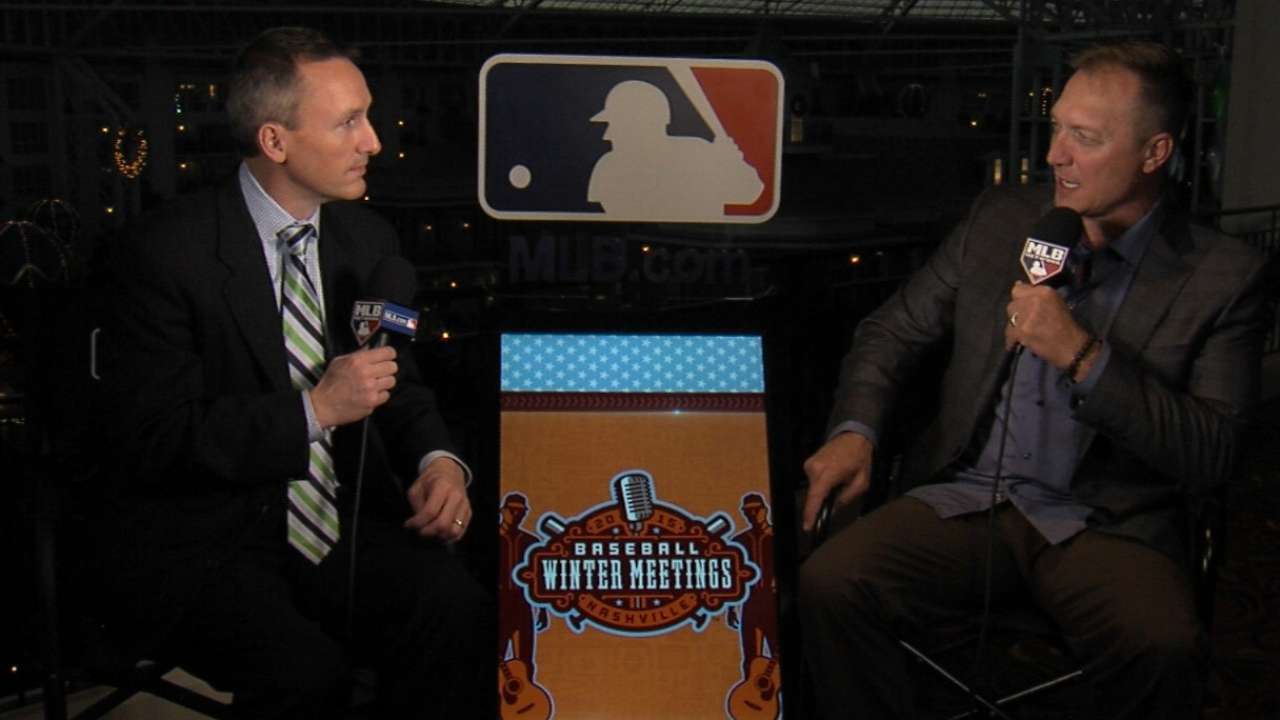 NASHVILLE, Tenn. -- Two things have become clear about the Rangers in three days at the Winter Meetings. One is young, affordable starting pitching is difficult to acquire by trade.
The other is the Rangers have little financial flexibility when it comes to playing in the free-agent market. That is why they are not going to get involved in posted Japanese pitcher Kenta Maeda and why they are not handing out multiyear contracts to any of the remaining free-agent starters.
The Rangers are being tight with the dollar this winter, and general manager Jon Daniels is comfortable with that. He said it forces the team to be creative in putting together a roster.
"We have done it both ways before," Daniels said. "We went to the World Series in 2010 with a $65 million payroll that was 23rd- or 24th-highest. A few years later it grew to $130 million and was seventh or eighth. A couple years later, that's in the middle of the pack. We can do it both ways."
The Rangers are likely to have the same $130 million to $140 million payroll they had last season. It could end up in the middle of the pack again, but it was good enough to win a division last season.
"There is no sense of urgency to make a big splash," Daniels said. "We have a good club. We are not looking to shake it up. We aren't trying to make major changes. We like the group we've got."
The Rangers have had many conversations with clubs at the Winter Meetings. It appeared on Wednesday that they were making progress with the D-backs, whose list of young starters include Archie Bradley, Chase Anderson and Zack Godley. But ultimately nothing happened.
The Rangers appear to be progressing on potential deals for free-agent outfielder Rajai Davis and Steve Pearce, who can play first base or left field. But adding starting pitching remains an elusive proposition.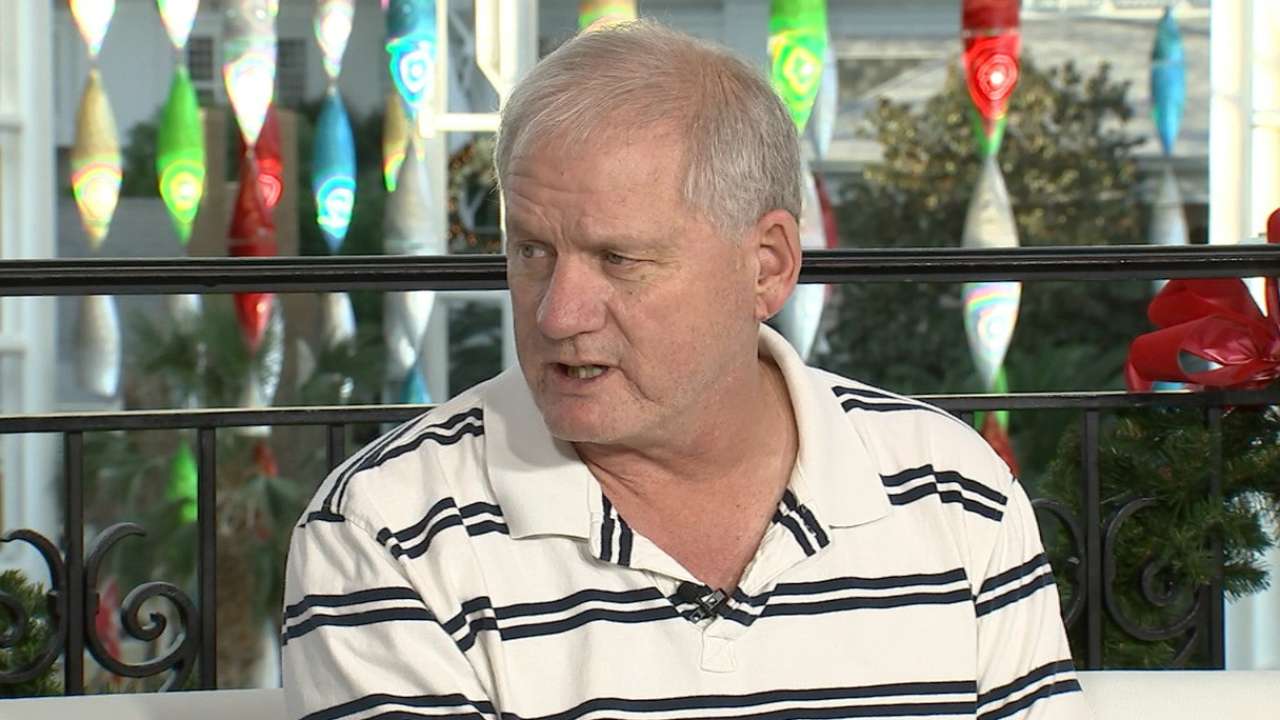 The Rangers could end up going to the free-agent market for starting pitching, but that may be tough because they are not interested in handing out a multiyear deal.
"If we were to do a free-agent deal, it would have to be one year," Daniels said.
Right now, even mediocre pitchers are getting multiyear deals. Mike Pelfrey received a two-year, $16 million deal from the Tigers after going 6-11 with a 4.26 ERA and 1.48 WHIP in 30 starts and 164 innings last season with the Twins. Colby Lewis was 17-9 with a 4.66 ERA and 1.24 WHIP in 33 starts and 204 innings for the Rangers.
Daniels said the Rangers are still communicating with Lewis' representatives and want to re-sign the 36-year-old right-hander. If so, he would join a rotation that includes Cole Hamels, Derek Holland and Martin Perez. The Rangers expect Yu Darvish to return from Tommy John surgery in May or June, and they have Nick Martinez, Chi Chi Gonzalez and Anthony Ranaudo as rotation candidates.
But the Rangers still want to add one or two more starters, and agent Scott Boras will try to engage them on veteran Kyle Lohse. Much will depend on what free agents will settle for a one-year deal.
"There are some guys who understand what they are going to have to do," Daniels said. "There are some who prefer [one-year deals] because next year's free-agent market will have a fraction of the number of pitchers in it as this year."
Martinez and Gonzalez are the best internal candidates. Martinez was 5-5 with a 3.43 ERA through 16 starts over the first three months of last season before being used sporadically in the second half as other pitchers became healthy. Gonzalez, the Rangers' top Draft pick in 2013, was 4-6 with a 3.90 ERA in 10 starts and four relief appearances.
They are the definition of the young, controllable starting pitcher who the Rangers have been trying to acquire through trade. But that hasn't stopped the Rangers from searching for more.
"I feel confident we're going to add one starter along the way before the end of the offseason," Daniels said.
T.R. Sullivan is a reporter for MLB.com. Read his blog, Postcards from Elysian Fields, follow him on Twitter @Sullivan_Ranger and listen to his podcast. This story was not subject to the approval of Major League Baseball or its clubs.