White Sox to address MLB netting recommendations
Subtle changes to be in place for 2016 season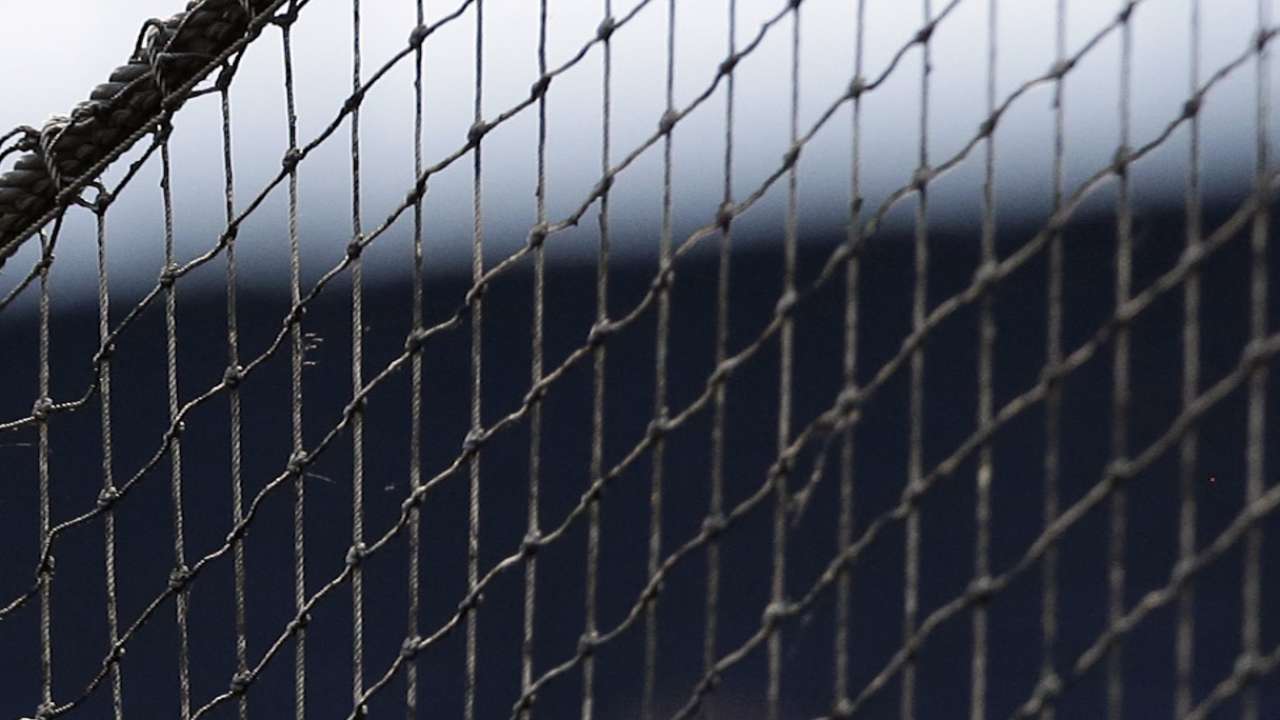 NASHVILLE, Tenn. -- A plan will be put in place at U.S. Cellular Field close to Opening Day to enhance the safety of fans attending Major League Baseball games, in compliance with recommendations made Wednesday by the Commissioner's Office.
Those recommendations, which resulted from a review beginning earlier this summer, include "implementing or maintaining netting (or another effective protective screen or barrier of their choosing) that shields from line-drive foul balls all field-level seats that are located between the near ends of both dugouts (i.e., the ends of the dugouts located closest to home plate, inclusive of any adjacent camera wells) and within 70 feet of home plate."
• MLB recommends netting between dugouts
Scott Reifert, the White Sox spokesman and senior vice president, communications, said this recommendation takes the netting from the home-plate end of the home dugout to the home-plate end of the visitors' dugout.
"If you kind of draw that arc in your mind, a lot of it is kind of already fenced," Reifert said. "We'll have a plan kind of as we get closer to Opening Day. The general reaction is we don't think it will impact a lot of seats. If you think about it, it's kind of a section and a half on each side. They are trying to figure that out now. We'll have a plan and reach out to people."
A recommendation for the height of the net is six feet, per Reifert.
"So whatever seat falls within your arc in your mind, so let's say it's two or three rows back, then the idea is six feet from what your foot deck would be," Reifert said. "I don't know how many feet that would be off the ground. They are still trying to figure that out.
"We are going to take the recommendations, but the feeling is that for the most part at our place, that's dugout to dugout. It's consistent."
Camelback Ranch, the White Sox Spring Training home shared with the Dodgers in Glendale, Ariz., already is compliant.
"Some people want to sit behind the seat netting and some people don't," Reifert said. "It depends."
Scott Merkin is a reporter for MLB.com. Read his blog, Merk's Works, follow him on Twitter @scottmerkin, on Facebook and listen to his podcast. This story was not subject to the approval of Major League Baseball or its clubs.