Network show chronicles Royals' WS title clubs
In-depth look at 1985, 2015 championship teams to air on Thursday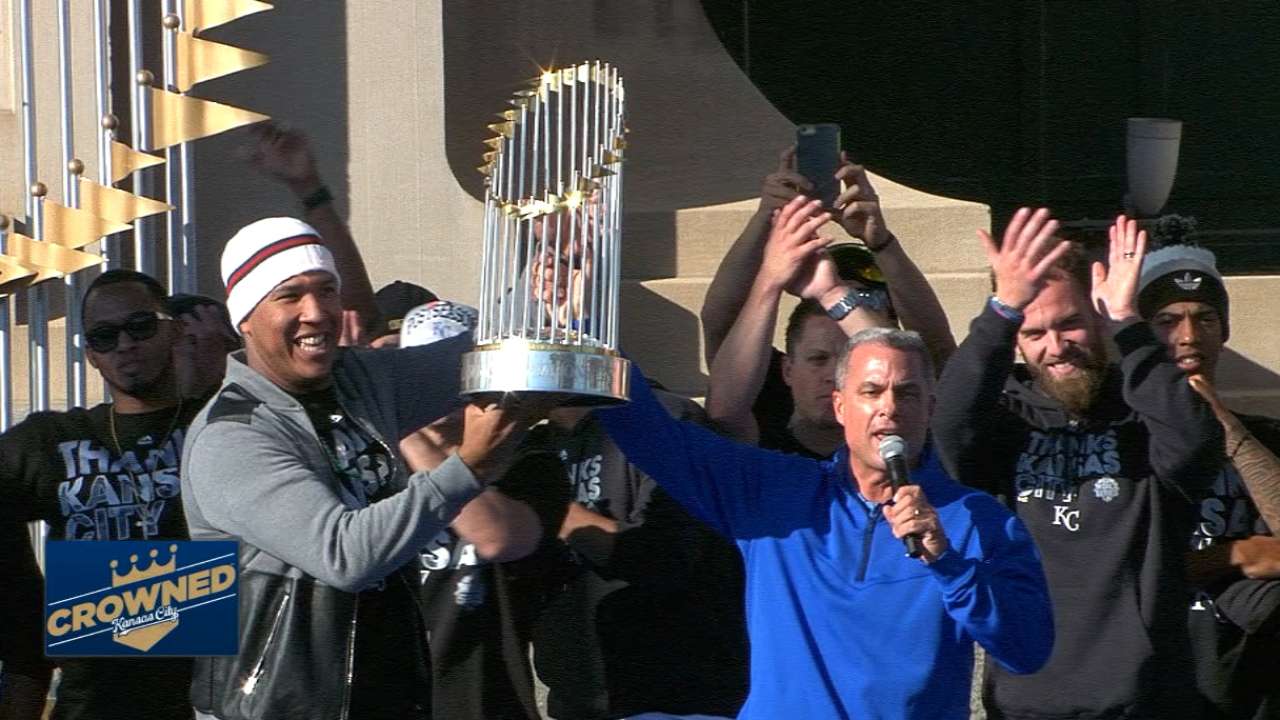 KANSAS CITY -- When the Royals came back to Kansas City last month to celebrate their World Series championship with a parade, an estimated 800,000 fans packed the downtown streets.
Later, during a rally at Kansas City's historic Union Station, Royals legend and Hall of Famer George Brett took to the stage and declared, "This team is the greatest Royals team ... ever!"
• Order the 2015 World Series DVD
As the crowd erupted in cheers, Brett smiled and pumped his fist. Perhaps this championship meant as much to Brett as his own title as a player with the 1985 champions.
And now, MLB Network will look into the journey of both Royals championship teams in a one-hour tribute called "Royal in Kansas City, 30 Years Later," set to air on Thursday at 7 p.m. CT.
• Shop for World Series championship gear
Members of both championship teams will discuss their journeys to a World Series title and the impact those championships made on an entire city. Narrated by Bob Costas, the program features Brett and teammates Danny Jackson, Darryl Motley, Bret Saberhagen, Frank White and Willie Wilson reliving that 1985 experience, along with their joy in watching this year's team return Kansas City to the baseball mountaintop.
Royals general manager Dayton Moore, manager Ned Yost, and players Eric Hosmer, Mike Moustakas, Alex Gordon and Ben Zobrist provide a behind-the-scenes glimpse at this year's title run and the team's deep ties with the community.
Brett maintains that this year's team was the better of the two.
"I truly believe that," Brett said. "If we were to have played this team in a seven-game series, with all the ways this team could beat you, we might have won two games. This was the better team."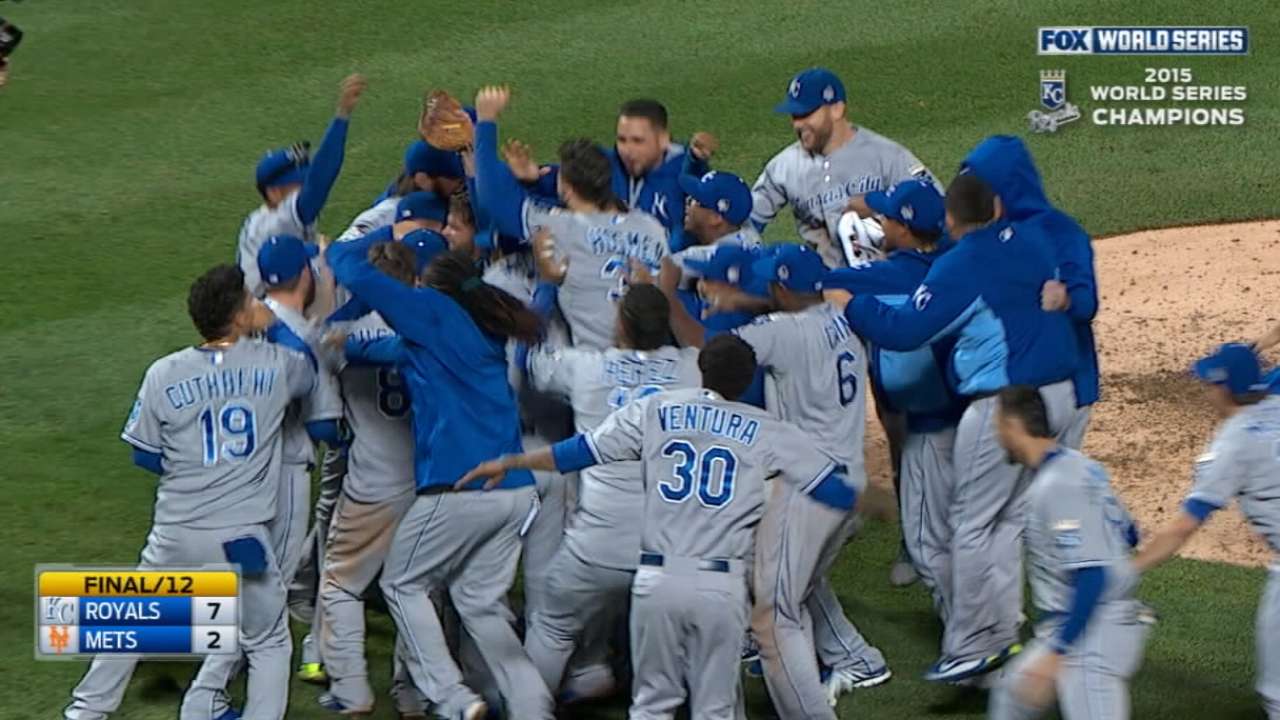 The 2015 players simply were happy to see so much joy on the faces of the 1985 team.
"It has been great to get to know some of the players from that team," Moustakas said during the postseason. "Just to see how proud they were of what we have been able to accomplish is a special feeling."
Added Hosmer, "We got to know George pretty well when he was our hitting coach. He's stayed close around the team and I know what it means to him and the rest of the '85 team to see the city fall in love with baseball again."
The MLB Network show also will feature exclusive footage detailing the bond between the Royals and the Kansas City Fire Department, following the tragic deaths of two K.C. firefighters during the Royals' championship run.
Jeffrey Flanagan is a reporter for MLB.com. Follow him on Twitter at @FlannyMLB. This story was not subject to the approval of Major League Baseball or its clubs.