Miller Park getting extended safety netting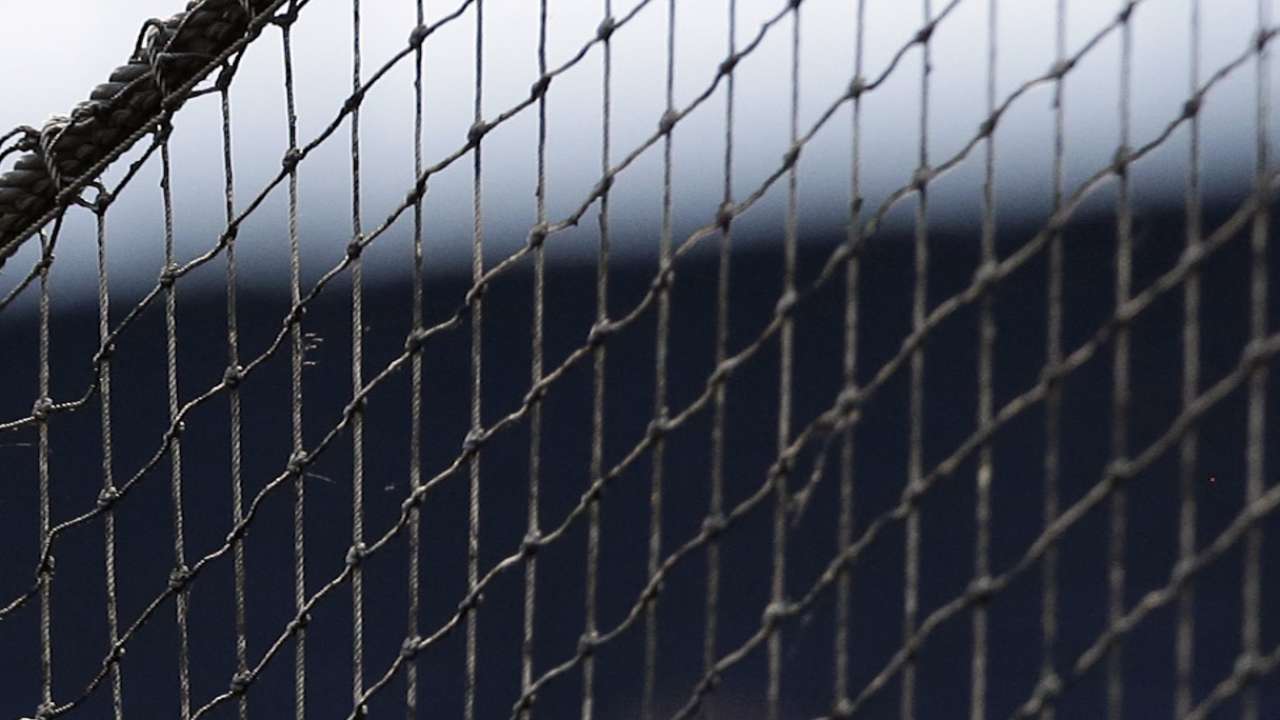 NASHVILLE, Tenn. -- The Brewers will follow a recommendation from Major League Baseball by extending the netting behind home plate at Miller Park, a club spokesperson indicated on Wednesday.
By Opening Day, the netting will extend from the inside edge of each dugout.
• MLB recommends netting between dugouts
"We also recognize that fan education will be an important part of moving forward," spokesperson Tyler Barnes said. "To that end, when fans purchase tickets online or at the box office, they will be able to access maps that show if their seats are behind protective netting."
MLB made its recommendations public on Wednesday after studying the issue all summer. The aim, according to the league's announcement, was to enhance fan safety while preserving the interactive elements that are integral to the baseball fan experience.
"I am confident that this recommendation will result not only in additional netting at Major League ballparks but also draw additional attention to the need for fans who make the choice not to sit behind netting to be prepared for the possibility of foul balls and bats entering the stands," Commissioner Rob Manfred said.
In July, a Brewers-Braves game at Miller Park was delayed after a foul ball struck a female fan in the face, causing serious injury. She had been sitting approximately seven rows above the Brewers' dugout on the first-base side.
"Sometimes you wish the net was bigger to at least cover the people that don't have time to react," said then-Braves shortstop Andrelton Simmons, who was standing at first base when the fan was struck. "I wouldn't sit that close without a net."
Adam McCalvy is a reporter for MLB.com. Follow him on Twitter @AdamMcCalvy, like him on Facebook and listen to his podcast. This story was not subject to the approval of Major League Baseball or its clubs.