MLB.com Columnist
Tracy Ringolsby
Dipoto in driver's seat to build winner now
Trade for Lind latest move to remake Seattle roster around core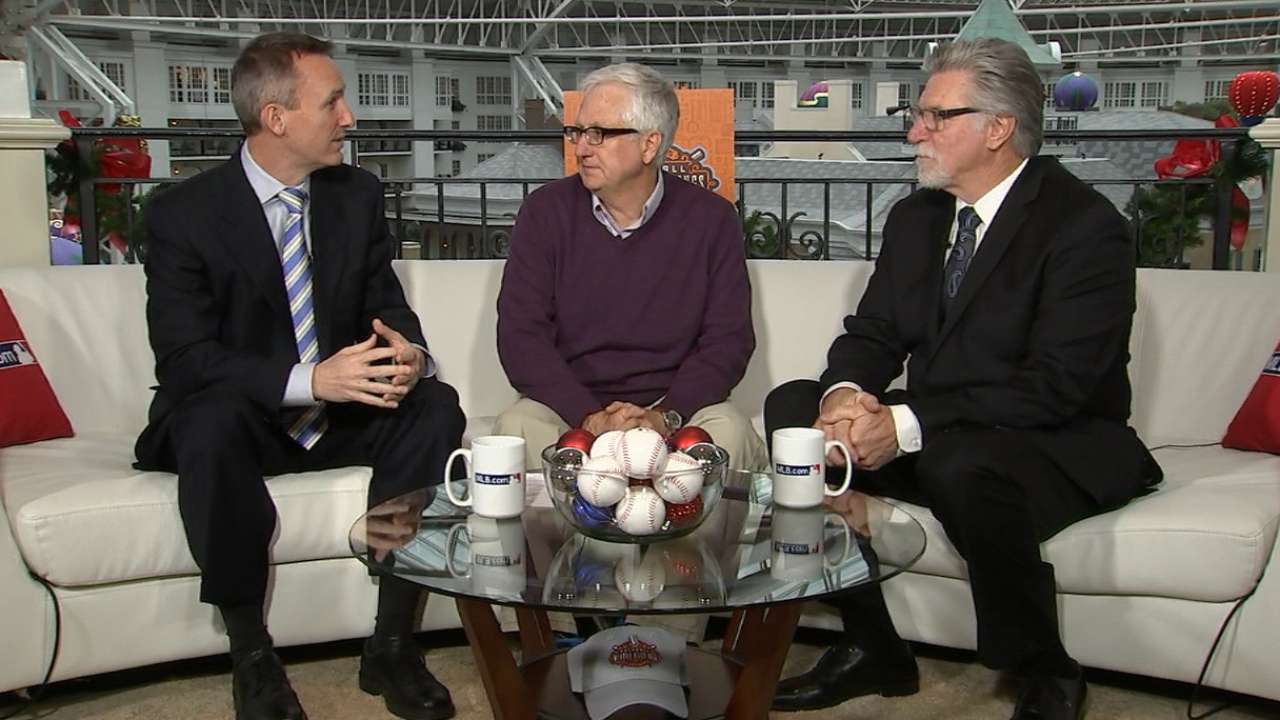 NASHVILLE, Tenn. -- The message was sent loud and clear to Jerry Dipoto. He was hired to replace Jack Zduriencik as general manager of the Mariners because ownership wanted a winner, now.
Dipoto's job was to refine, not rebuild, the big league roster. He has embraced the challenge.
The acquisition of first baseman Adam Lind from the Brewers for three pitching prospects, all younger than 20, on Wednesday was the ninth trade that Dipoto has made in the past two months.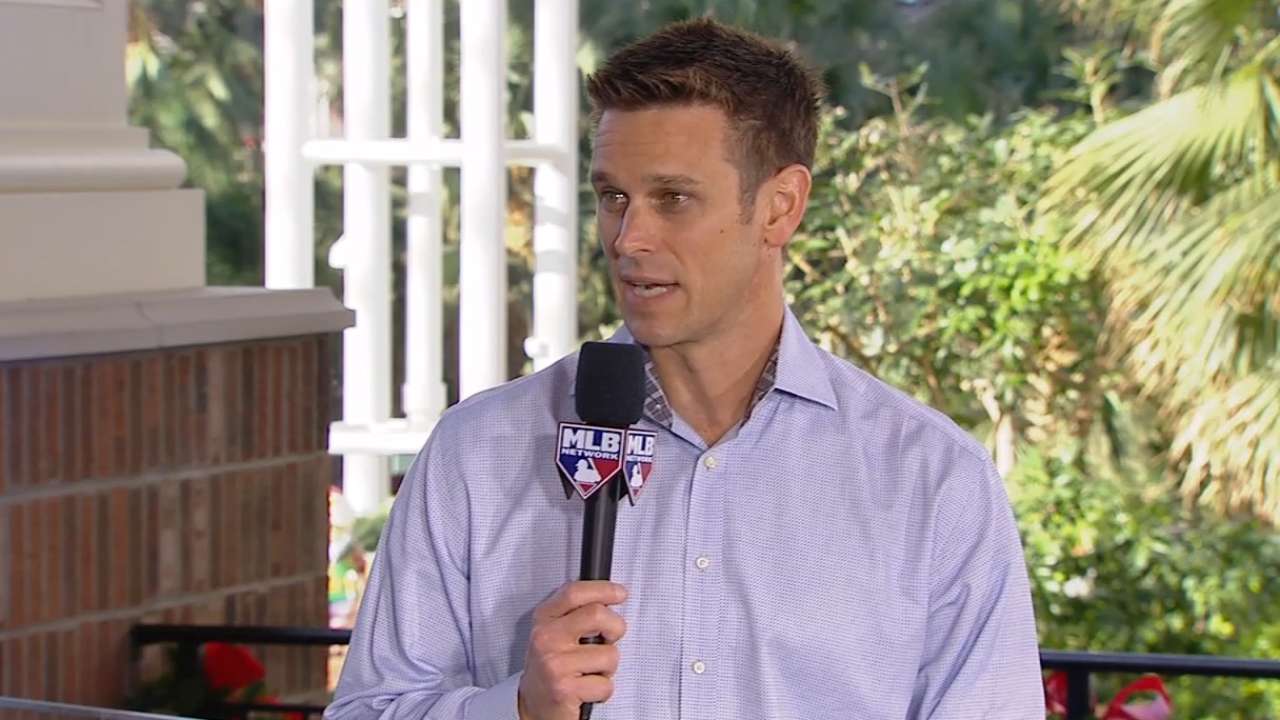 Dipoto also has added three free agents in an effort to fill in the pieces that surround a core of right-hander Felix Hernandez, second baseman Robinson Cano, third baseman Kyle Seager and right fielder Nelson Cruz. The four represent a combined $232.35 million commitment for the Mariners' ownership over the next three seasons.
"My meeting with Felix was one I really enjoyed," said new manager Scott Servais, who has been associated with Dipoto as a player and an executive. "I got him and asked him the question, 'Why haven't you pitched a game in the playoffs yet?' It got real quiet.
"I wanted to get him to think about it. The day he pitches, there is no one better. He needs to pull other [pitchers] with him. On great teams, that is what you get."
Get the picture? What's happening in Seattle has nothing to do with tomorrow. It's all about today.
"Seattle has not won in a long time," Servais said. "Expectations are high for our owner, team president and fans. And they should be. It's time to win.''
This is a franchise that has finished with a winning record three out of the past 12 years. An expansion team that came into existence in 1977, the Mariners and Washington Nationals, who joined the league as the Montreal Expos in 1969, are the only two teams that have never played in a World Series. Seattle hasn't advanced to the postseason since 2001, the longest drought in the Majors.
Dipoto isn't ignoring the future, however. He has given up only one of the organization's prime prospects -- former Rutgers football player Patrick Kivlehan -- but that was in the deal with the Rangers to acquire center fielder Leonys Martin, who is only 27. And even though they had added catchers Chris Iannetta and Steve Clevenger, the Mariners resisted overtures for incumbent receiver Mike Zunino.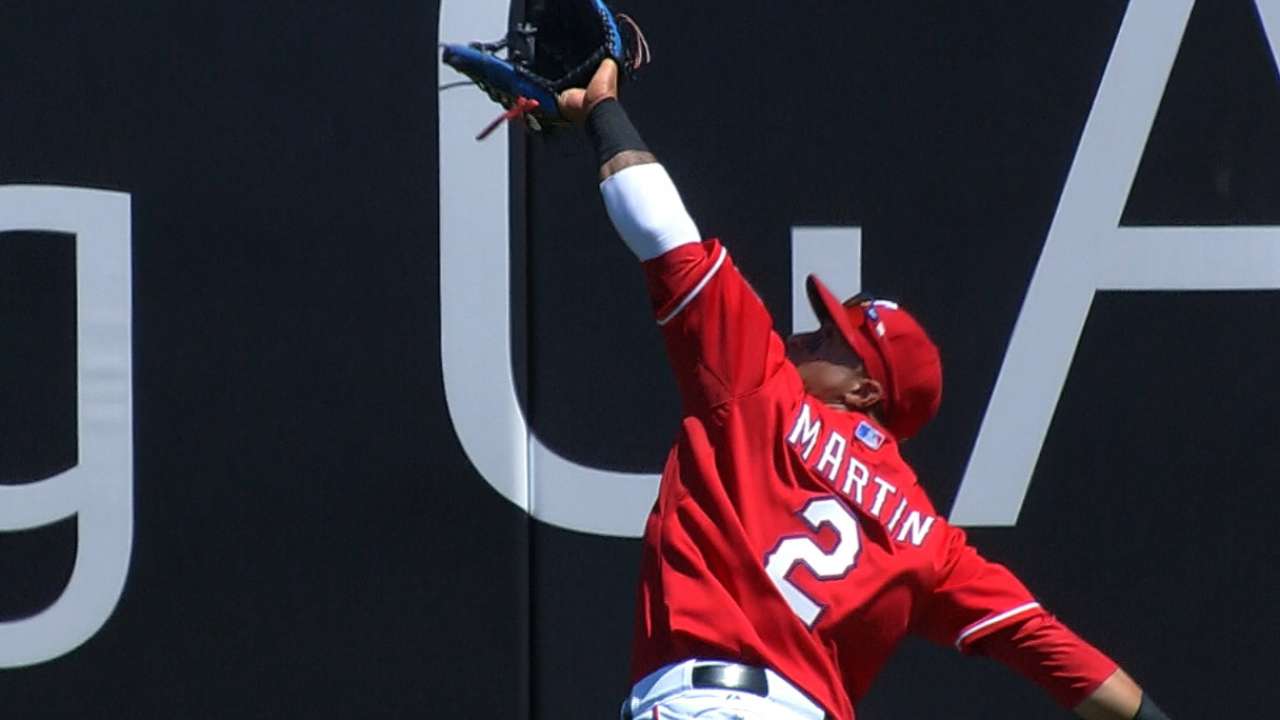 The Mariners still see Zunino as a part of their future, despite his ongoing offensive struggles. Zunino was last in the American League among hitters with 350 or more plate appearances last year in both batting average (.174) and on-base percentage (.230).
Zunino's catching metrics are among the best in baseball. He does have power when he makes contact. And Zunino is only 24, which has Seattle convinced it can afford to send him back to Triple-A Tacoma if necessary in an effort to work on his offensive approach.
Dipoto has, however, been able to make moves designed to address the instability of the Mariners' bullpen, which ranked 12th in the AL in relief ERA (4.15) and 12th in save success rate (65.2 percent).
Joaquin Benoit came from San Diego to take over the role of closer. Anthony Bass, who came from Texas with Martin; Evan Scribner, acquired from Oakland; and free-agent signee Justin De Fratus are being counted on to help get the game from the rotation to Benoit.
Wade Miley, acquired from the Red Sox, and Nathan Karns, who came over from the Rays, are slated to step into the rotation behind Hernandez and Taijuan Walker.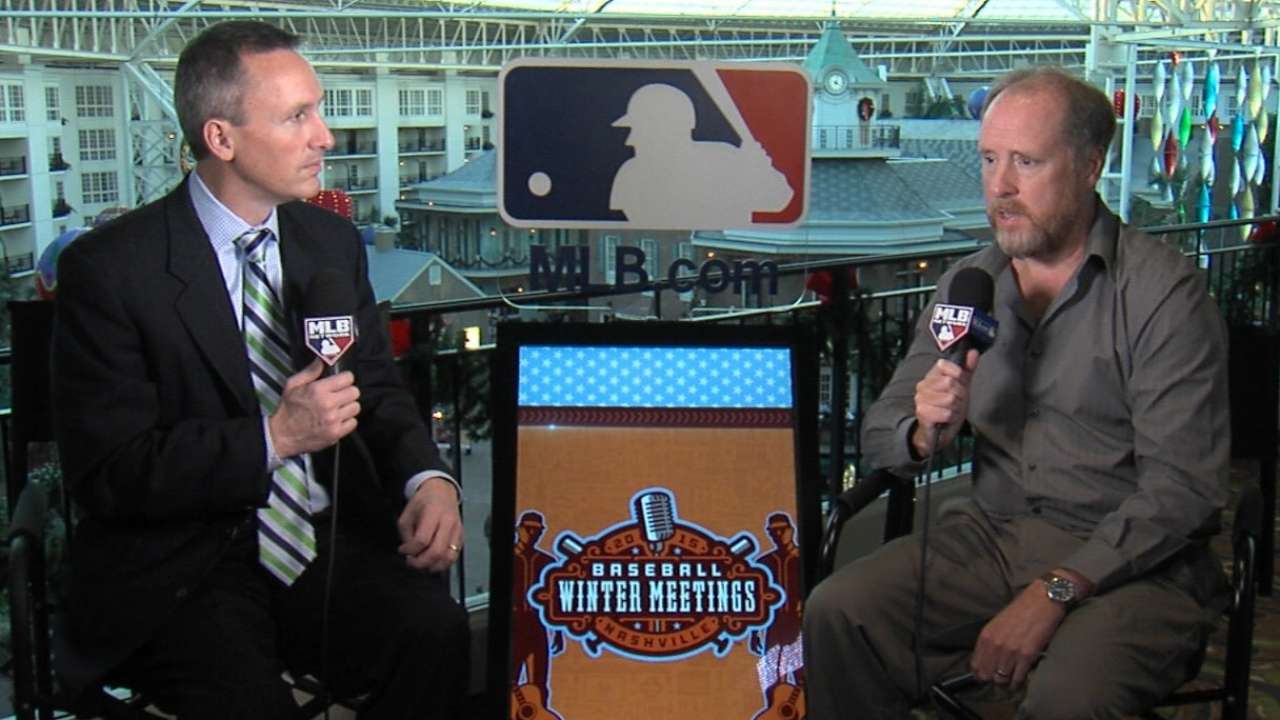 And the lineup will be built around Cano, Cruz and Seager most likely in the 3-4-5 roles, but it has been supplemented with the addition of the left-handed production of Lind at first, the speed of free-agent addition Nori Aoki in left, Martin in center and Iannetta behind the plate.
The focus has been on adding outfielders who can cover more ground and hitters with a propensity to get on base more often.
And the plan has to make it happen quickly.
Seager, only 28, does have six guaranteed seasons -- plus an option remaining on his contract -- but time is not an ally for the rest of the core four.
Cruz, 35, has three years left on his contract.
Hernandez, who turns 30 on April 8, could be a free agent after four more seasons.
Cano is signed for eight more years, but he is 33, which has begun talk of a possible move to first base.
"There is a timetable with the core," Servais said. "You have to be realistic."
In the baseball world, the Mariners' future is now.
Tracy Ringolsby is a columnist for MLB.com. This story was not subject to the approval of Major League Baseball or its clubs.