MLB.com Columnist
Barry M. Bloom
Yankees try alternate route back to the top
Known for its big signings of high-priced veterans, club getting younger, building through trades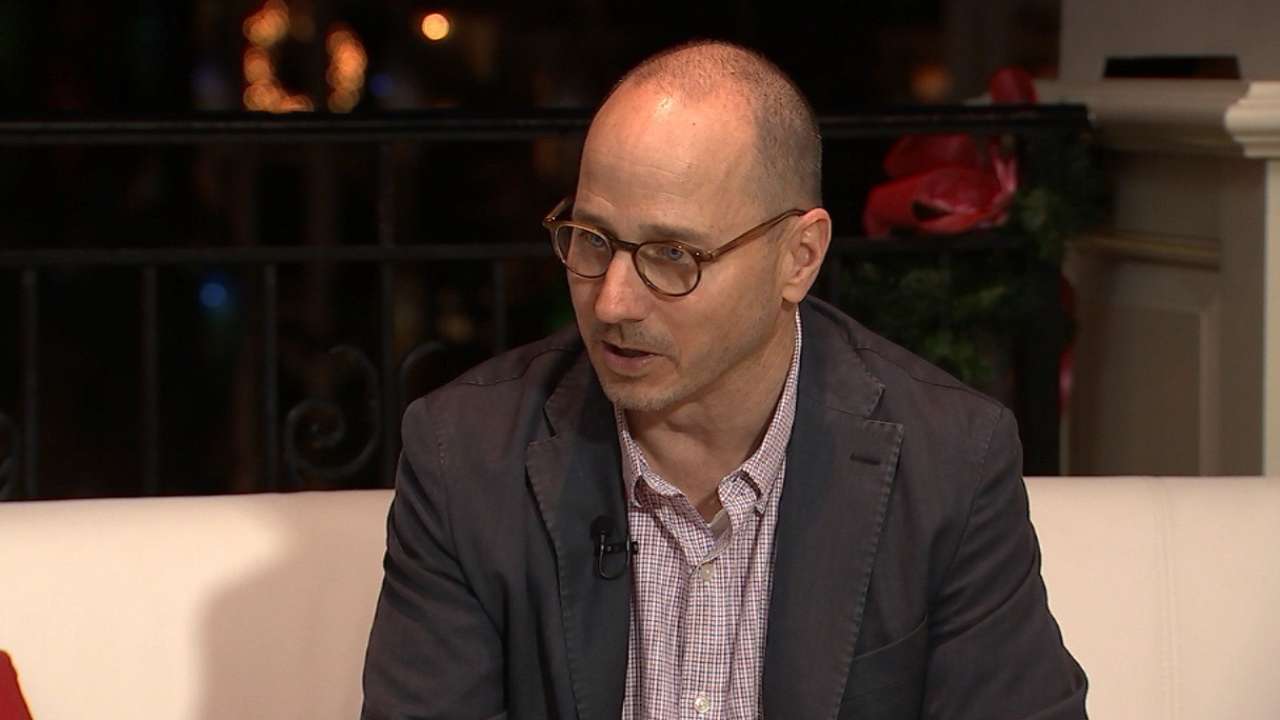 NASHVILLE, Tenn. -- The Yankees' ethos hasn't changed. The thing is, their method of going about it certainly has.
"Our mindset is to go to the World Series. That's what you go to work for in the winter and Spring Training and during the season," manager Joe Girardi said here this week at the Winter Meetings. "That's what our goal is, to get back there, and that's what we're going to do."
The landscape of Major League Baseball has changed in recent years, and with it, so has how the Yankees go about their business. So far this offseason, they have let the Red Sox, Cubs, Giants and even the D-backs make the big-splash free-agent signings.
Meanwhile, the Yanks are growing younger and better with trades during the past two years for Didi Gregorius, Nathan Eovaldi, Dustin Ackley, Aaron Hicks and second baseman Starlin Castro in a deal with the Cubs on Tuesday that sent pitcher Adam Warren and a player to be named to Chicago.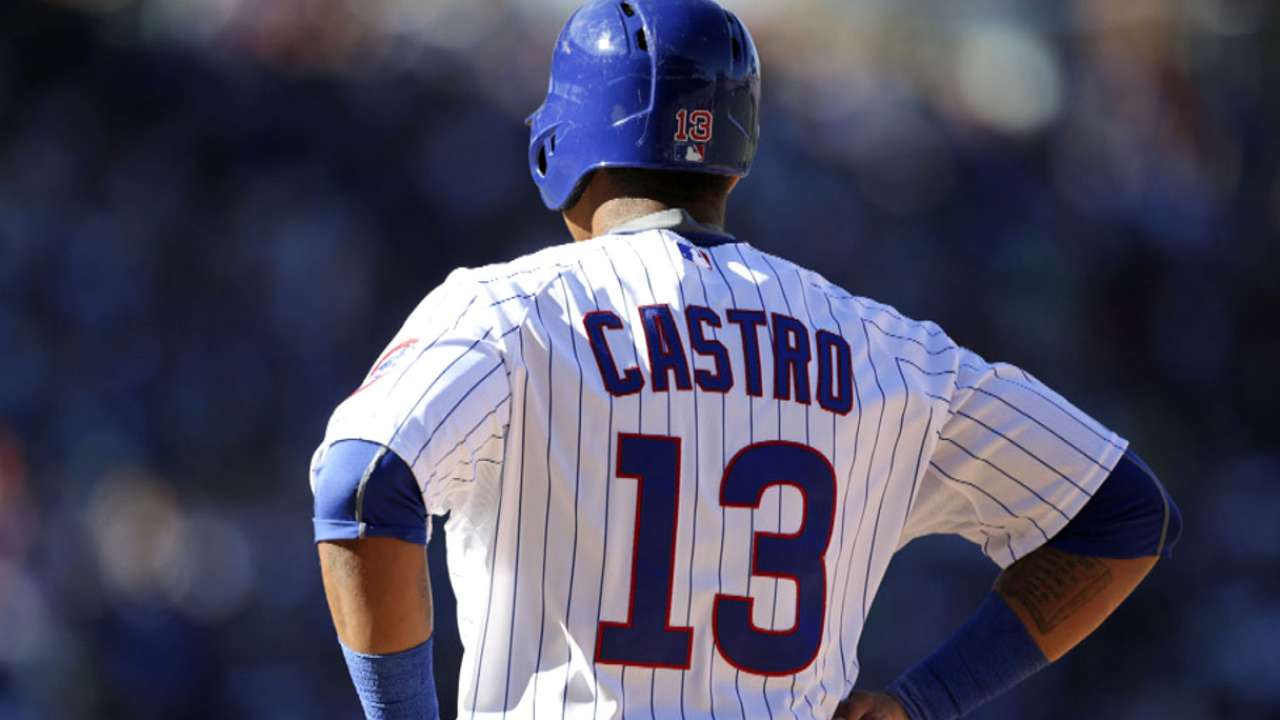 "You want to get younger, more athletic and good," general manager Brian Cashman said. "It's definitely very important."
At the same time, David Price was signed by the Red Sox for seven years at $217 million, John Lackey went to the Cubs for two years and $32 million, Jeff Samardzija cost the Giants $90 million over the next five years, and the big stunner was the D-backs paying Zack Greinke $206.5 million for the next six seasons.
"I think the one thing that's really changed in the game is you used to see probably more often clubs make a big splash every two or three years, the big clubs," Girardi said. "Well, you've got a lot of guys that are signing six- and seven-year deals now, and that has changed. So I think that when you make big splashes, a lot of times it's spread out more, because guys are signed to such longer deals."
To his point, the Yankees have $179.7 million tied into 10 mostly older players for the coming season, some of them dealing with injuries and personal problems.
They have Masahiro Tanaka, Jacoby Ellsbury and now Castro on seven-year deals worth near $250 million through the 2020 season. The Yanks inherited $41.44 million from the Cubs on Castro. The last four years of that seven-year deal includes a $16 million club option (or $1 million buyout) for 2020. Castro, though, is just 25 years old.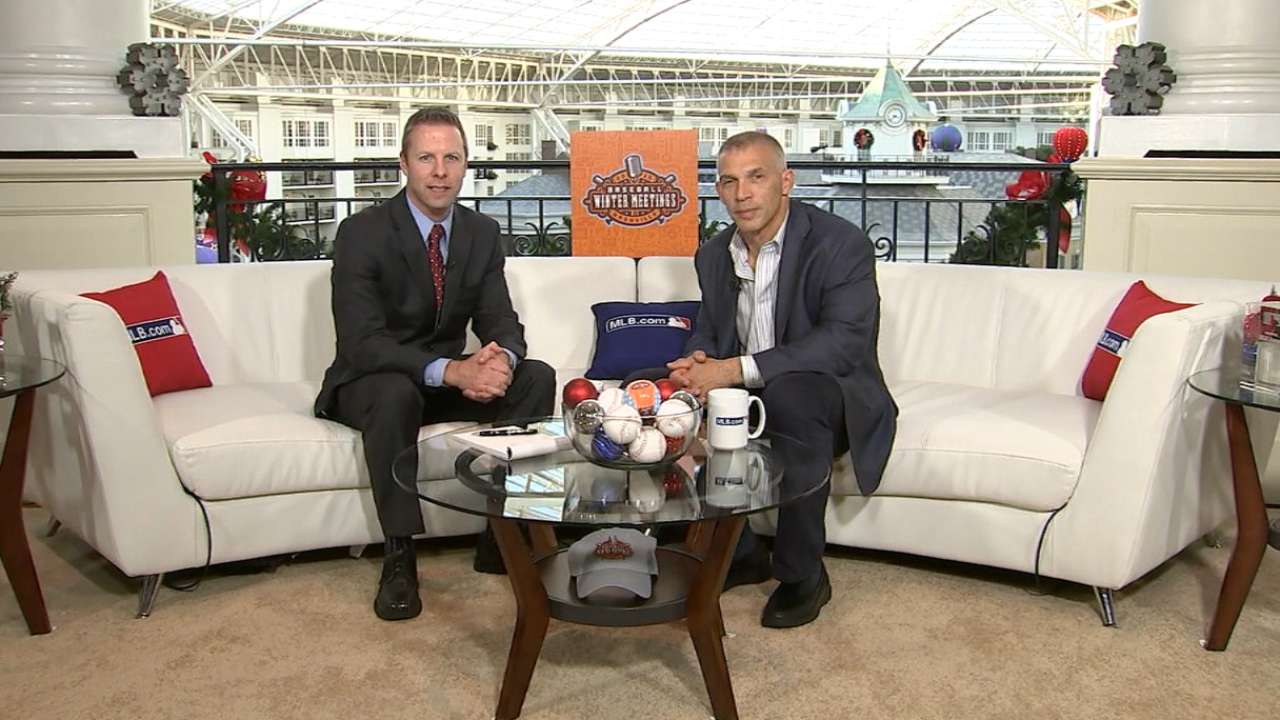 The Yankees are still spending plenty of money, but they're determined to not spend much more on free agents until their older players come off the books. To that end, Mark Teixeira and Carlos Beltran come off after this coming season, Alex Rodriguez and CC Sabathia after the '17 season, and Andrew Miller and Chase Headley after '18, while Brian McCann has a club option for '19.
Meanwhile, the 26-year-old Hicks came from the Twins last month for catcher John Ryan Murphy. Hicks will replace Chris Young as a reserve outfielder. Young, 32, was signed as a free agent by the Red Sox for two years at $13 million. Last year, Hicks made the Major League minimum of $515,000.
The 25-year-old Gregorius, obtained from the D-backs last offseason in a three-way trade with the Tigers, is arbitration-eligible for the first time. Eovaldi, also 25 and acquired from the Marlins, is arbitration-eligible and made $3.3 million last year, his season ending in early September because of a sore right elbow.
Ackley, a July 31 non-waiver Trade Deadline acquisition from Seattle, is 27, arbitration-eligible, and earned $2.6 million last season.
So it's obvious in what direction the Yankees are heading. With the likes of Luis Severino, Greg Bird, Gary Sanchez, Rob Refsnyder and Aaron Judge in the pipeline or already making an impact on the big league club, the Yanks have a lot of talent on the horizon.
It's reminiscent of the early 1990s, when the Core Four of Derek Jeter, Andy Pettitte, Mariano Rivera and Jorge Posada (plus Bernie Williams) all matured and came out of the Yankees' system.
That group, surrounded through trades and free agency, won five World Series titles and seven American League pennants through 2009, the last time the Yanks were in (and won) the World Series.
Whether that can happen again, during an era in which the Yankees are just one of a number of rich Major League franchises, is still very much open to question. As was noted, the landscape has certainly changed. But the club's ethos certainly hasn't.
"Getting younger? I think it's always been a priority, but I'll be honest, it's harder to do," Cashman said. "I won't say [it's because of] New York, because we have a team across the street [the World Series runner-up Mets] that went through a lot to get to where they are now, so it can be done.
"It isn't part of our DNA to accept that full-blown commitment to a rebuild. Ownership's comfort level is walking that tightrope rather than tearing it down and living to fight another day. The public-stated goal is to get younger and compete for the championship every year. That's what we're trying to do."
Barry M. Bloom is a national reporter for MLB.com and writes an MLBlog, Boomskie on Baseball. Follow @boomskie on Twitter. This story was not subject to the approval of Major League Baseball or its clubs.