Rays to address safety with netting changes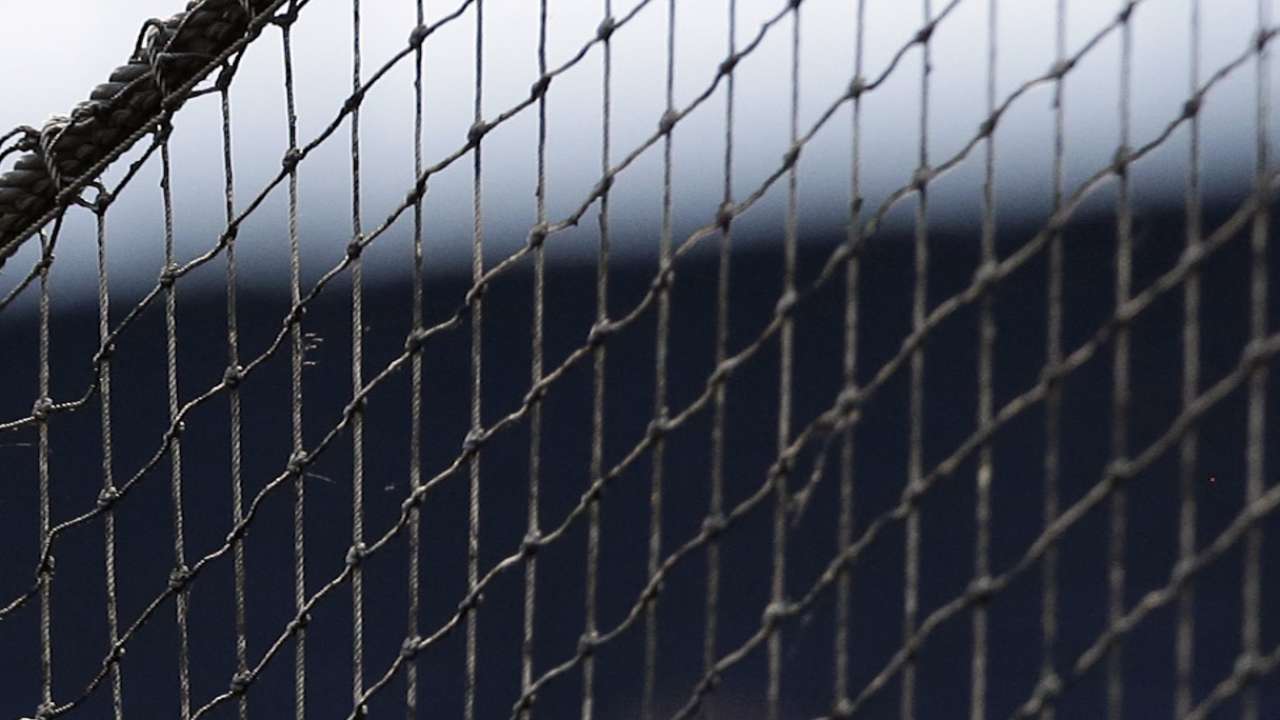 NASHVILLE, Tenn. -- In response to Major League Baseball's recommendations to improve safety at games, the Rays plan on implementing changes to Tropicana Field.
The Office of the Commissioner of Baseball has issued recommendations to all 30 Major League clubs aimed at enhancing the safety of fans attending games, while also preserving the interactive elements that are integral to the baseball fan experience.
The recommendations resulted from a review that began this past summer. Clubs are encouraged to implement or maintain netting (or another effective protective screen or barrier of their choosing) that shields from line-drive foul balls all field-level seats that are located between the near ends of both dugouts (i.e., the ends of the dugouts located closest to home plate, including any adjacent camera wells) and within 70 feet of home plate.
"To make it a real simplistic answer, we're expanding to one section on each side [of the existing netting behind home plate]," said Rays vice president of operations/facilities Rick Nafe. "Hopefully utilizing the exact same product and even more than that, hopefully utilizing the exact same cabling up top. It looks to us like it's a pretty simplistic response and answer to Major League Baseball's request."
Nafe noted that the measures are something that have been determined are needed.
"Certainly with the bats splintering now and baseball itself," Nafe said. "My whole life of going to baseball games, only one time did I try to catch a foul ball. It almost tore my finger off. So it's recommendations I think that are probably prudent in our case."
Nafe believes the new netting will strike a balance between not impeding the fan experience and safety.
"I don't think we're taking anything away from the fans who are there," Nafe said. "My own personal observation, I have sat in seats in that area that are unprotected by a net, and I tend to enjoy the game a lot more when there's a net in front of me. You know, some of those seats, you have to pay attention constantly. That's just a personal opinion. But I don't think we're going to be taking anything away from the fans at this point."
Bill Chastain is a reporter for MLB.com. This story was not subject to the approval of Major League Baseball or its clubs.