Stewart confident Miller worth the cost
D-backs' GM believes move helps provide wide-open window for winning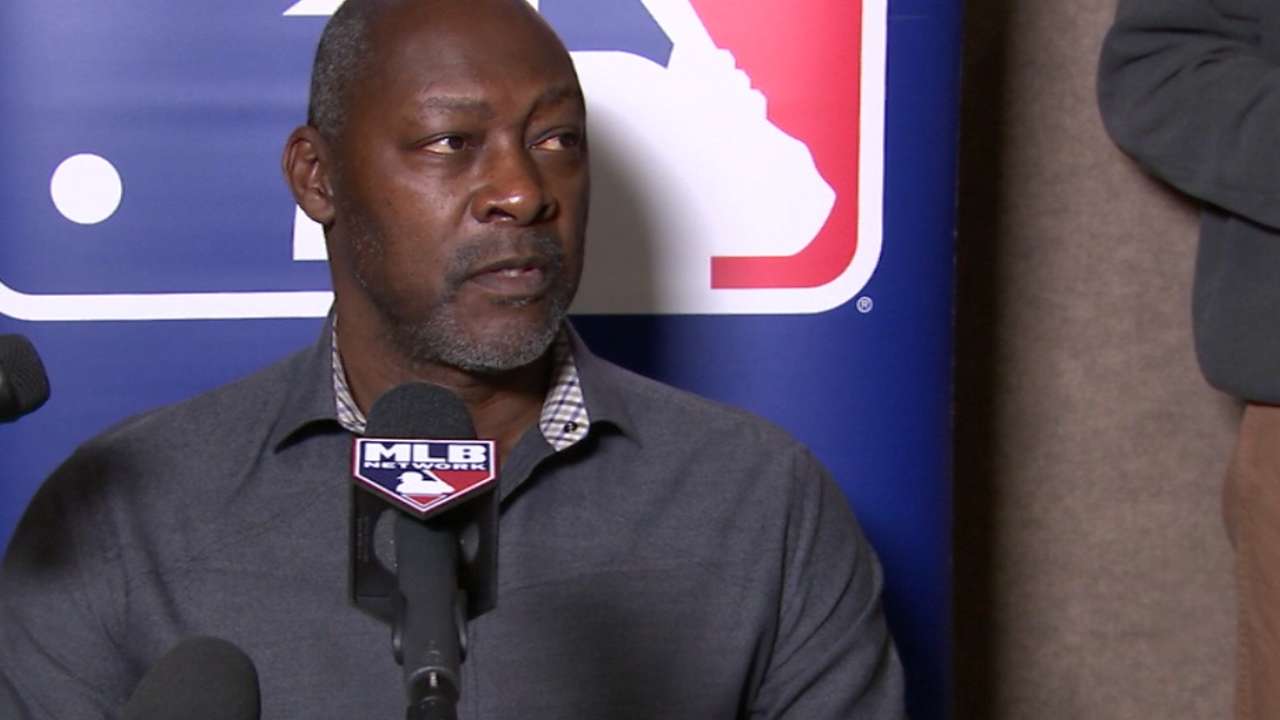 NASHVILLE, Tenn. -- D-backs general manager Dave Stewart believes the acquisition of right-hander Shelby Miller gives Arizona a chance to win immediately and over the next several years, which made it worth the high cost it took to get him.
"Was it an overpay?" Stewart said of the deal that sent outfielder Ender Inciarte and Minor Leaguers Aaron Blair and Dansby Swanson to Atlanta. "Not if it means we're going to win."
• D-backs complete deal, get Miller from Braves
With first baseman Paul Goldschmidt under contract for at least the next three years -- four if you include a club option -- and outfielder A.J. Pollock under control via salary arbitration for the next three years, the D-backs believe their window for contention is now.
Add to that the fact that they signed Zack Greinke to a $206.5 million contract, and it's obvious the D-backs aren't in rebuilding mode.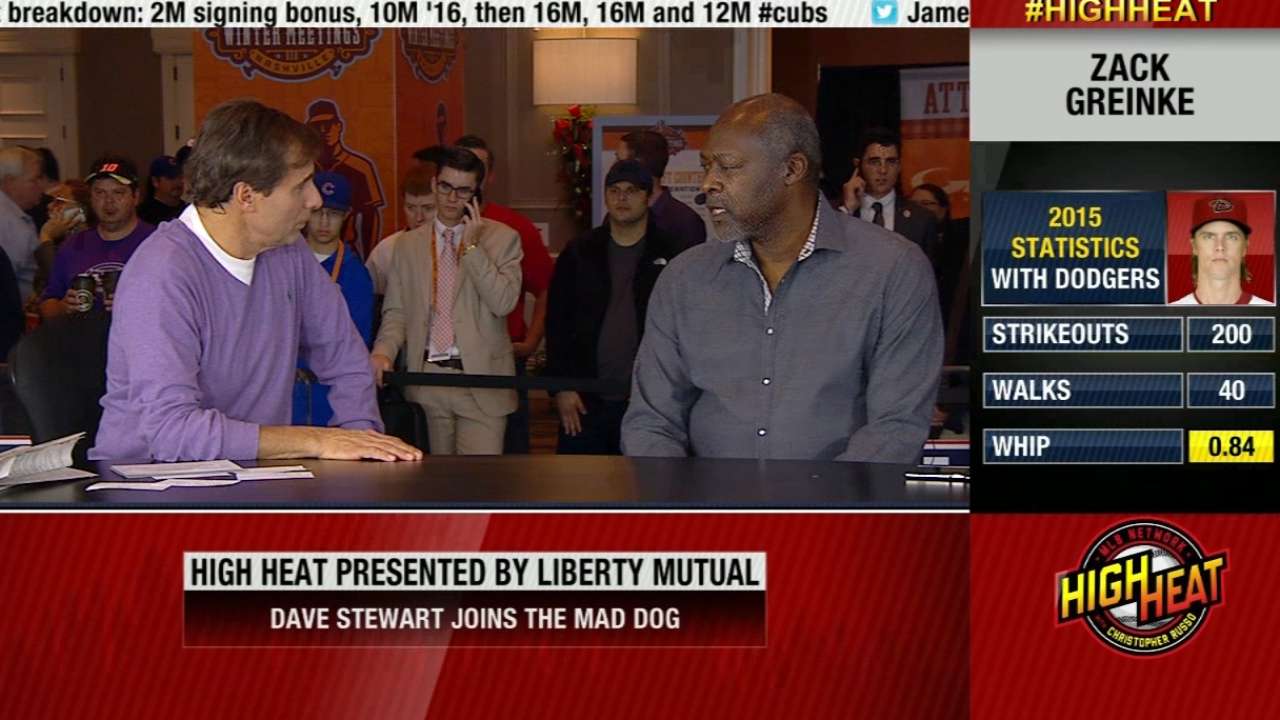 "Our core group of guys really put on a good display of baseball," Stewart said. "Quite frankly, we think that it's time to try to take it to the next level."
Miller joins Greinke, Patrick Corbin and Rubby De La Rosa in the rotation with Robbie Ray, Chase Anderson, Archie Bradley and Zack Godley among those fighting for spots.
One issue the D-backs had last year was that their starting staff did not consistently pitch deep into games, which put stress on the bullpen. Greinke threw 222 2/3 innings last year, while Miller threw 205 1/3. Add that to Corbin, who the team anticipates throwing close to 200 innings, as well as De La Rosa, who threw 188 2/3 last year, and the bullpen should be asked to do less in 2016.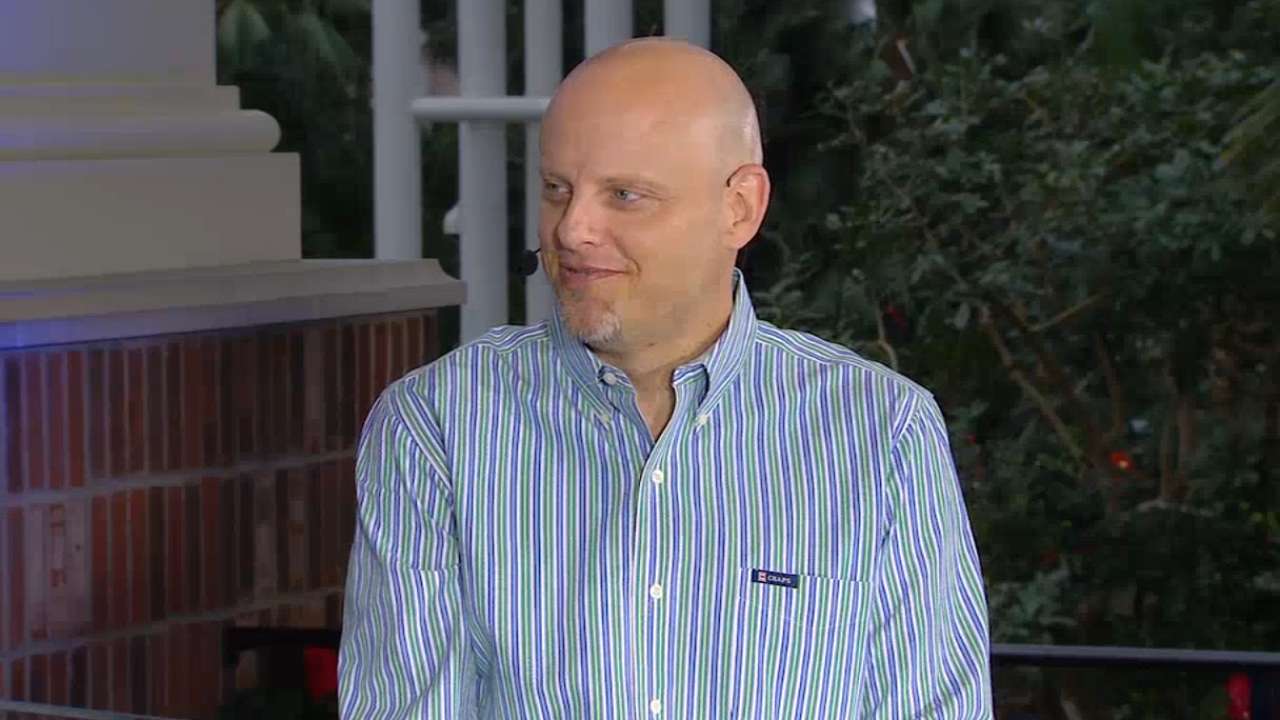 Inciarte hit .303 last year and played outstanding defense, while Swanson was the No. 1 overall pick in last year's Draft. Blair has risen quickly through Arizona's system, making it all the way to Triple-A Reno last year.
Over the last year, the D-backs have traded their No. 1 picks in both 2014 (pitcher Touki Toussaint) and Swanson, and the signing of Greinke means they will forfeit their No. 1 pick (13th overall) in next year's Draft.
That has some in the baseball industry saying the team doesn't properly value its young players and Draft picks.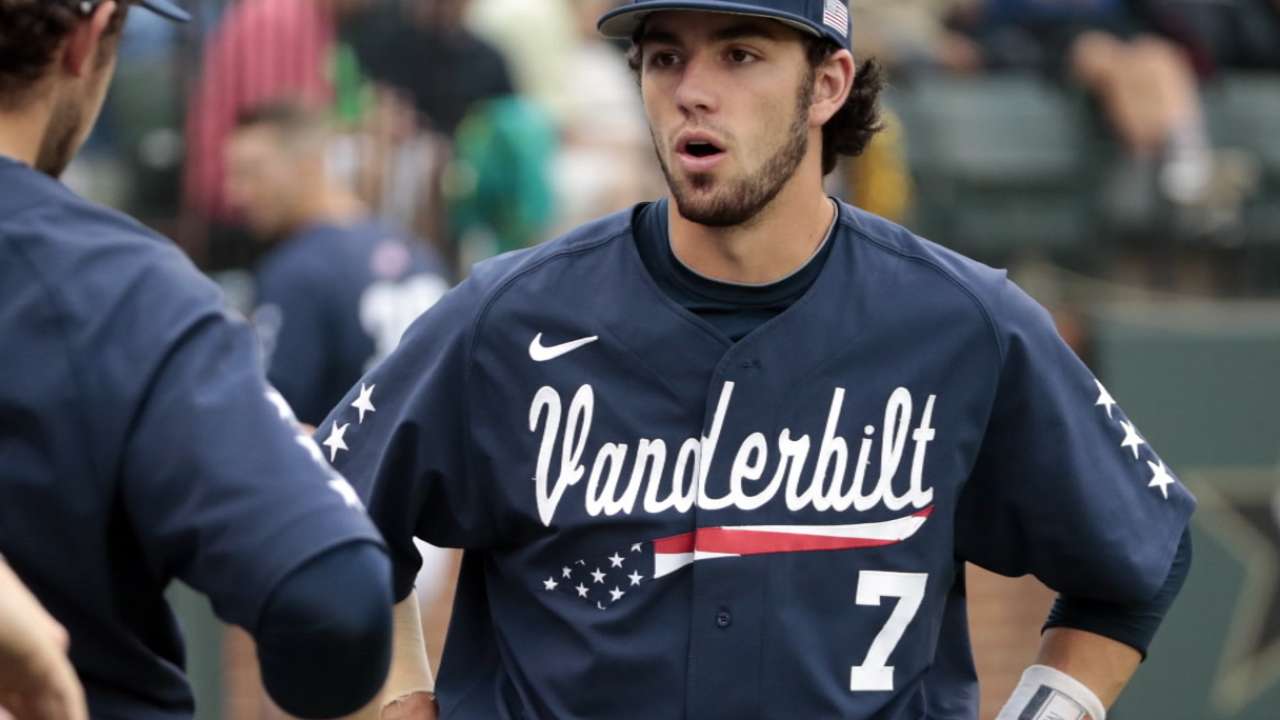 "I value the Draft picks just as much as other ballclubs," Stewart said. "I think the difference is, if my gut tells me to do something, then I follow my gut. I value the No. 1 picks. I value the comp pick that I traded away [last year]. I value development. Our Minor League system measures as good as anyone else's, and through the past year we've tried to do a good job in trades and building our Minor League system so, in opportunities like [Tuesday], we can move players if we have to.
"Believe me, I didn't take any great pleasure in trading Touki Toussaint or Aaron Blair or Dansby Swanson, but in the short term, it makes our Major League team better and gives us an opportunity to win today. That's what my thought was in the moves that we made."
Steve Gilbert is a reporter for MLB.com. Read his blog, Inside the D-backs, and follow him on Twitter @SteveGilbertMLB. This story was not subject to the approval of Major League Baseball or its clubs.