Sox will expand netting behind home plate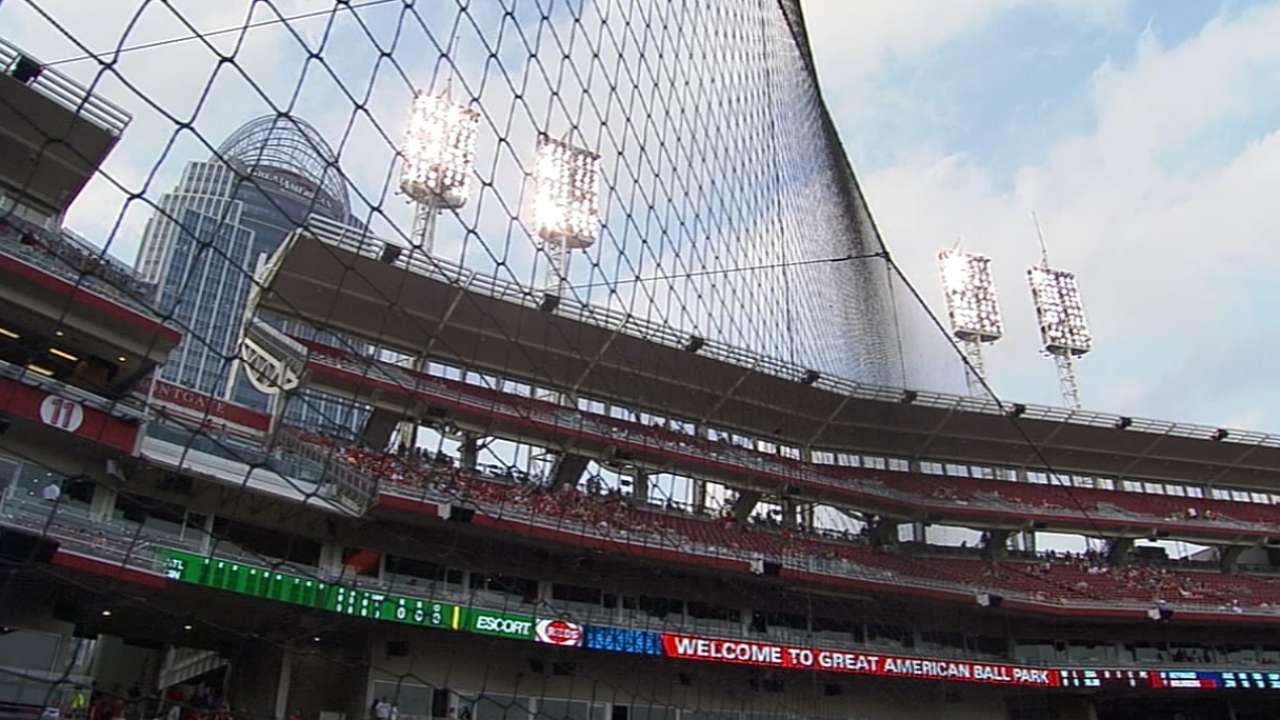 NASHVILLE, Tenn. -- In conjunction with the recommendation of Major League Baseball, the Red Sox will soon expand the backstop netting behind home plate for the 2016 season.
MLB released a statement on Wednesday in which Commissioner Rob Manfred recommended all 30 teams to either maintain or implement netting to shield fans who are seated at field level between the near ends of both dugouts (side closest to home plate) and within 70 feet of home plate.
"I am confident that this recommendation will result not only in additional netting at Major League ballparks but also draw additional attention to the need for fans who make the choice not to sit behind netting to be prepared for the possibility of foul balls and bats entering the stands," said Manfred.
At Fenway Park on June 5 of last season, spectator Tonya Carpenter was struck in the face when the bat of A's infielder Brett Lawrie shattered. Carpenter was taken to the hospital that night and was in serious condition, but fortunately was released from the hospital a week later.
The Red Sox released the following statement:
"The Red Sox commend Major League Baseball and Commissioner Manfred for their thoughtful analysis on this very important issue. The league has completed a thorough investigation in consultation with all 30 clubs, including the Red Sox, and with input from a variety of experts.
"The Red Sox take matters of fan safety very seriously and intend to follow the recommendations put forth by Major League Baseball by expanding the backstop netting behind home plate for the 2016 season. The club is in the process of evaluating different design options to identify the best solution for Fenway Park, and is proactively reaching out to the ticket holders most affected by the planned changes."
Ian Browne is a reporter for MLB.com. This story was not subject to the approval of Major League Baseball or its clubs.