Castro on to next chapter after growing up with Cubs
'It's a bittersweet feeling,' Epstein says of second baseman heading to Yankees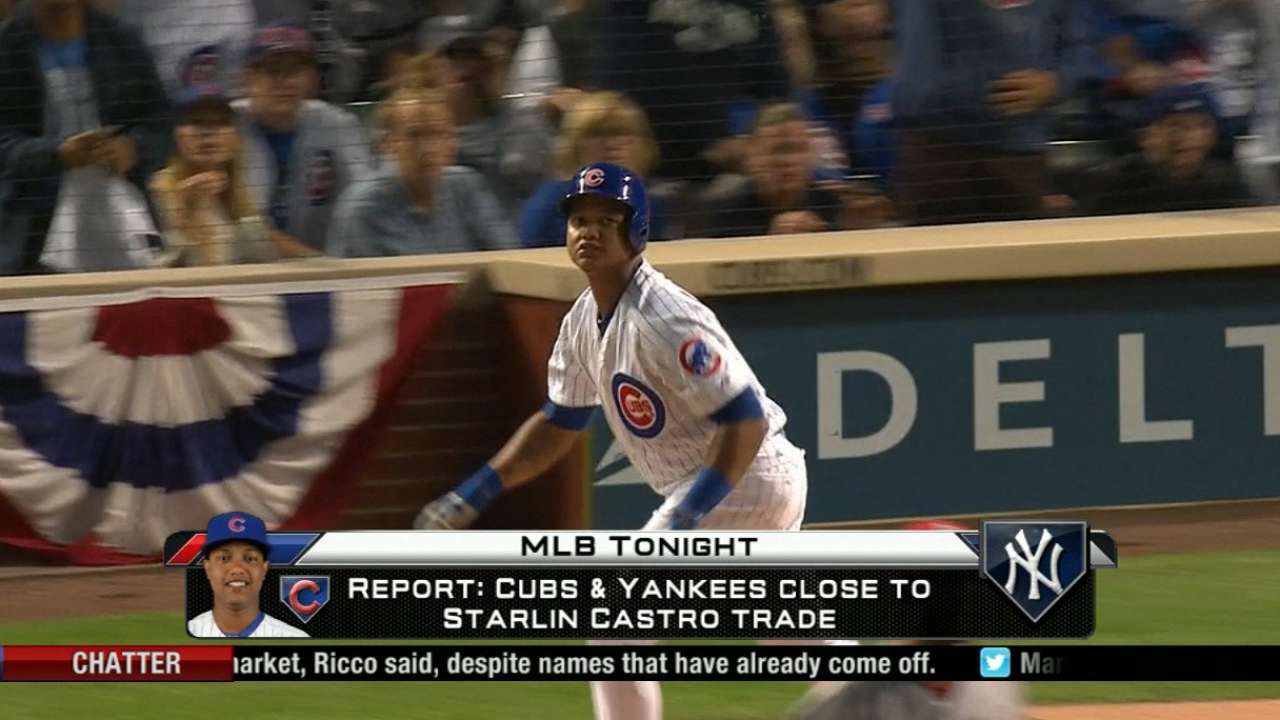 NASHVILLE, Tenn. -- Remember when Starlin Castro made his Major League debut? He was 20 years old on May 7, 2010, when the Cubs were playing in Cincinnati, and he launched a three-run home run in his first at-bat in the second inning. He wasn't done that day, finishing with six RBIs.
Over the next six years with the Cubs, Castro had plenty of ups and downs. He was named an All-Star three times, became a father and was embarrassed for a defensive gaffe on a national broadcast. This season, he was benched in early August, then rebounded to lead the National League in batting in September and helped the Cubs reach the postseason. After he signed a seven-year, $60 million contract in 2012, Castro thought he'd be with the Cubs for life.
Hot Stove Tracker: Cubs | Yankees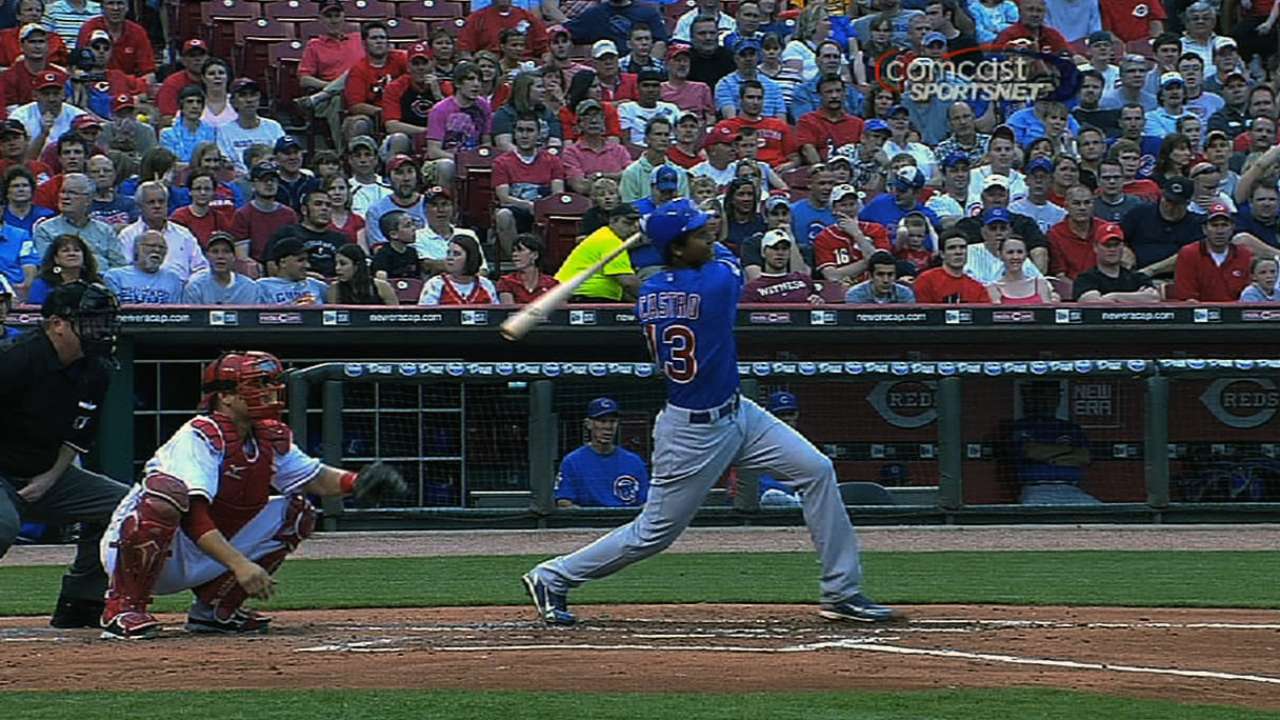 On Tuesday, Castro was dealt to the Yankees in exchange for right-handed pitcher Adam Warren and a player to be named later. The Cubs signed free agent Ben Zobrist, who is expected to get the majority of playing time at second base, which is where the Yankees project Castro.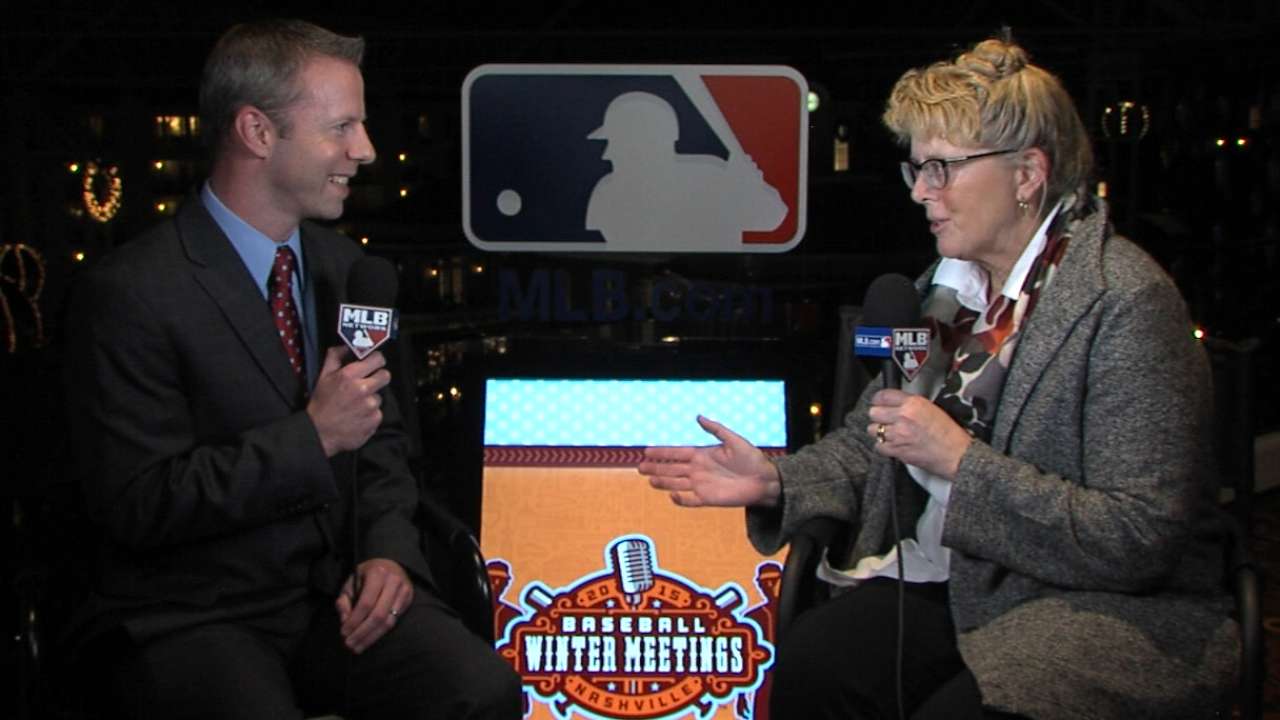 Yankees general manager Brian Cashman didn't think Castro was in need of a change, but that he was a good fit for what they're trying to do.
"He proved what he could do with the position switch there, and I thought he was one of the big reasons they really propelled into the playoffs the way they did," Cashman said Tuesday night. "I don't think he needs a change of scenery at all -- let him settle in and be a second baseman."
Yankees scout Tim Naehring thought Castro made the switch easily, and so did Cubs manager Joe Maddon, who made the move in early August to take advantage of Addison Russell's talent at shortstop.
"I didn't know how well Starlin would take it and then adjust to it, and he couldn't have done any better," Maddon said Tuesday. "I mean, I'm visualizing the conversation I had with him right now, and he was so respectful and listened very carefully. He sat for a couple of days. He didn't really play a lot. But we assured him that we were still going to work him back in there."
And when Castro was back in the lineup, he responded.
"He got his opportunity, and he took off, man," Maddon said. "He turned into a really good second baseman. This guy can turn a double play. And then overall, his arm is better than people know, too. His arm is pretty strong. But overall, his lateral mobility at second base was even better, I thought, than I had seen at shortstop.
Wishing my boy the best of luck w/ the NYY. Over the past 4 years Starlin & I formed a special bond you'll be missed pic.twitter.com/4XIsFr8q83

— Anthony Rizzo (@ARizzo44) December 9, 2015
"By the end of the season, this guy was playing at a real high level, I thought," Maddon said. "As a teammate, I really like him. Respectful young man, love him. We had great conversations."
Castro moved his family to Tampa, Fla., in the offseason. It's almost too perfect, since he'll now be close to the Yankees' Spring Training complex. He's most likely heard from former teammate Alfonso Soriano by now. Soriano took Castro in when the young infielder was first called up to the big leagues, and he knows about the business side of the game. Castro also is a huge fan of Derek Jeter.
"He really grew up in this organization," Cubs president of baseball operations Theo Epstein said. "It's a bittersweet feeling with some sadness that we see him go. We wish him nothing but the best for him and his family in New York and wearing the pinstripes, where I believe he'll thrive. That said, it was an opportunity to, as we look at, trade Starlin for Ben Zobrist and Adam Warren, and that's something in our situation that made a lot of sense for us."
Carrie Muskat is a reporter for MLB.com. She writes a blog, Muskat Ramblings. You can follow her on Twitter @CarrieMuskat and listen to her podcast. This story was not subject to the approval of Major League Baseball or its clubs.