MLB.com Columnist
Anthony Castrovince
5 teams that could trade for Fernandez
Marlins pitcher has high price tag, but some have pieces to make a deal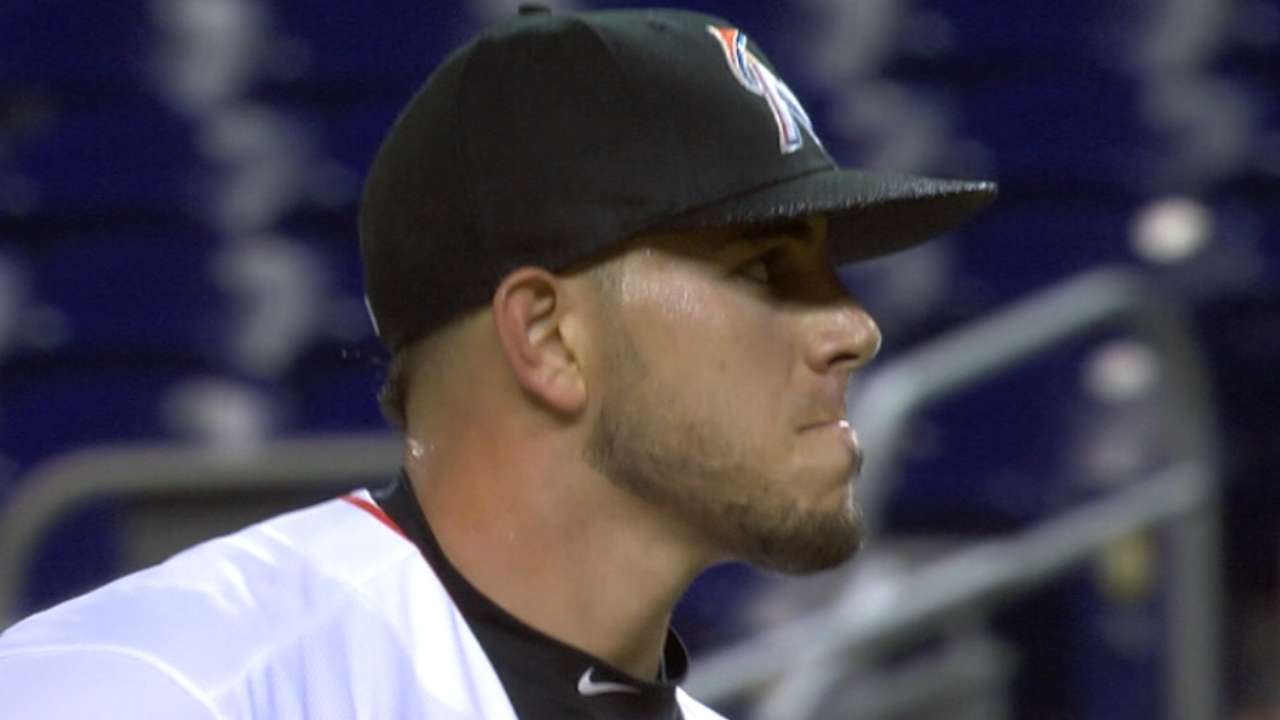 NASHVILLE, Tenn. -- The right offer -- the one that would compel the Marlins to deal 23-year-old ace Jose Fernandez -- exists, because the right deal exists for every player. Eight years ago, in this very building, we were talking about what a haul it would take to pry Miguel Cabrera from the Marlins, and we all know how that turned out.
Whether some team will actually step up and make that offer for Fernandez is the matter as-yet-decided at these Winter Meetings. It could very well be that the "right offer" is so one-sided as to be a veritable unicorn, especially if a report like this is to be believed:
For #Dodgers to land Jose Fernandez from #Marlins hearing it would take Urias, Seager, Pederson and two more. #WinterMeetings

— Joe Frisaro (@JoeFrisaro) December 9, 2015
If Andrew Friedman and Farhan Zaidi made such a trade (and don't worry, Dodgers fans, they won't), they'd be out of their minds. But given what the D-backs gave the Braves for Shelby Miller and how premier free-agent starting pitching is valued, you really can't blame the Marlins for aiming high. We're in unchartered waters when it comes to price tags for controllable arms with huge upside.
That the Marlins would listen to offers for Fernandez is no surprise. It is general managerial malpractice to not be open-minded about such things. But we all know Miami, in particular, has demonstrated less emotional attachment to its stars than most over the years, and that lends an added layer of gravitas to this discussion. There were also reports last month of friction between the club and Fernandez's agent, Scott Boras, regarding the discussions about Fernandez's workload for 2016.
Fernandez is three years away from free agency and has only logged 47 starts in the big leagues. The Marlins thrust him onto the Opening Day roster of a 2013 club not ready to contend, and Tommy John surgery in May 2014 sidelined him for a year. But even with a limited track record on the Major League stage, Fernandez has the stuff and confidence to carry a club's rotation. He's also dirt cheap, under arbitration-eligible control through 2018.
Right now, Miami's price for Fernandez appears unmatchable, and it would likely take a significant reduction to actually get a deal done. But these five teams probably have the best chance of putting together a package that the Fish might bite on.
1. Astros
If there's any player compelling enough to get Jeff Luhnow and Co. to think hard about moving some premier pieces, Fernandez does fit the profile. This could be a situation where Houston feels comfortable giving up Lance McCullers following his robust rookie year (3.22 ERA, 125 ERA+ in 125 2/3 innings). Vincent Velasquez also has appeal after his leap from Double-A to the big leagues. Maybe Mark Appel, who has shown flashes of dominance in the Minors despite some less-than-inspiring statistics overall, could be involved. Same goes for right-hander Michael Feliz.
The Marlins might very well ask for McCullers, Appel and multiple pieces beyond them. The Astros have a bounty of position player pieces, the most prominent of which is shortstop Alex Bregman, the No. 2 overall pick in 2015.
2. Dodgers
The Dodgers almost undoubtedly would have to build a deal around the 19-year-old pitching prospect Julio Urias. But they aren't going to trade Corey Seager, their Opening Day shortstop. And as much as Yasiel Puig might feel like a natural fit for Miami, doing that to Don Mattingly, who was pretty much exasperated with Puig by the end of his L.A. tenure, would be cruel.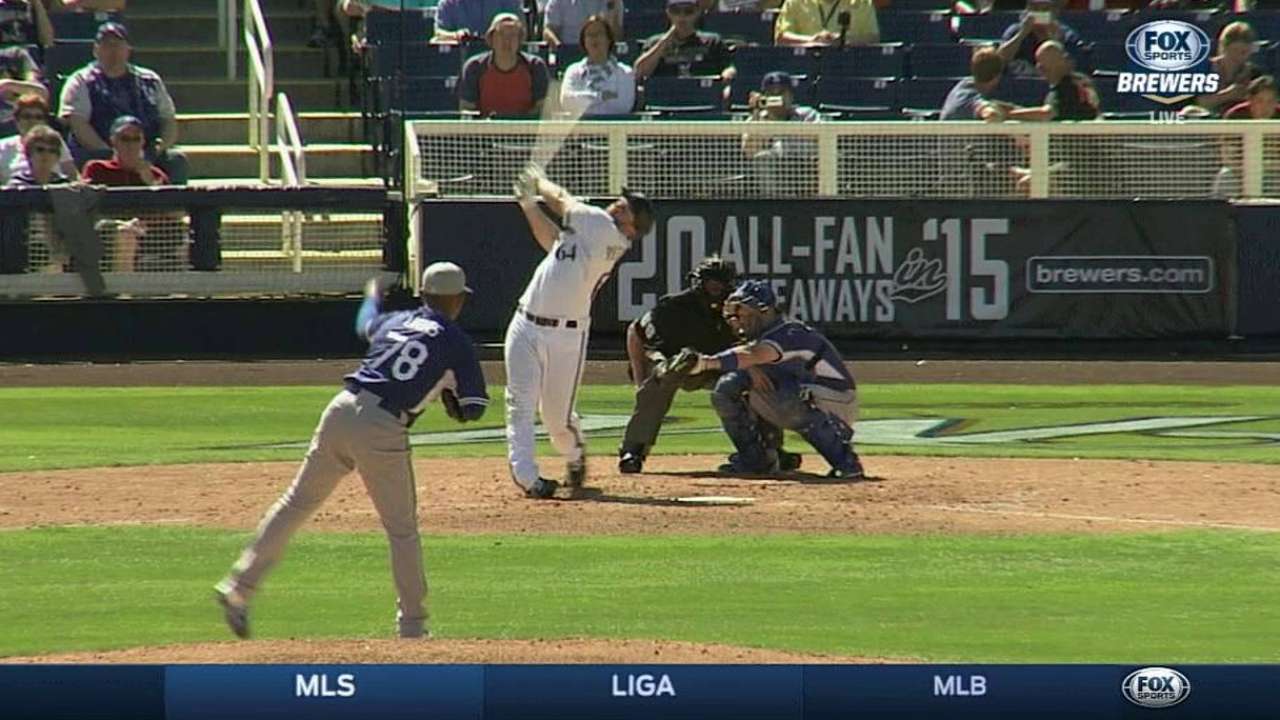 Urias, who has already advanced to Triple-A, would give the Marlins an attractive arm that can help them as soon as this season. He'd be the centerpiece. And the Dodgers have a slew of other pieces to consider for such a swap, from infielder Jose Peraza (although Miami is currently set up the middle with Dee Gordon and Adeiny Hechavarria) to right-hander Jose De Leon (a former 24th-round pick who now has scouts salivating) to right-hander Grant Holmes (a 2014 first-rounder) to catcher Austin Barnes (who has shown a high OBP and speed at Triple-A) to outfielder Alex Verdugo (a 19-year-old with power potential).
But where this discussion could get intriguing is if the Marlins were to make it a package deal involving both Fernandez and Marcell Ozuna, the 25-year-old center fielder they're known to be open to moving. In that scenario, you could probably talk about a blockbuster based around Urias and Joc Pederson. But asking for both of those players and Seager and two more pieces for just Fernandez? That only makes sense if Fernandez comes with the ability to grant three wishes.
3. Cubs
Would this be one of the few opportunities in which the Cubs would be open to discussing Kyle Schwarber? OK, probably not. But there is almost certainly opportunity to build something around Javier Baez or Jorge Soler. To pair those two together might well be a satisfactory swap (again, in real-life terms, not in the fantasy land of the reported asking price for Fernandez). But in giving up the ace of their staff, you do have to think the Marlins would want a potential future rotation fixture. The Cubs have only upside to offer, in that regard, and Pierce Johnson or Duane Underwood are probably their highest-upside pieces.
And of course, the Cubs are loaded at the upper levels with position players like shortstop Gleyber Torres, outfielder Billy McKinney and outfielder Albert Almora. But Miami might prioritize adding a pitcher ready to compete in 2016.
4. Twins
Not that the Twins would actually do this, because they'd be giving up a potentially premier outfielder at a time when their outfield is very much young and unproven. But they could certainly build a deal around Byron Buxton. Problem is, they would likely have to include Jose Berrios, as well, and that would rob Minnesota of a young power arm who could be ready to impact its rotation in a big way this coming summer.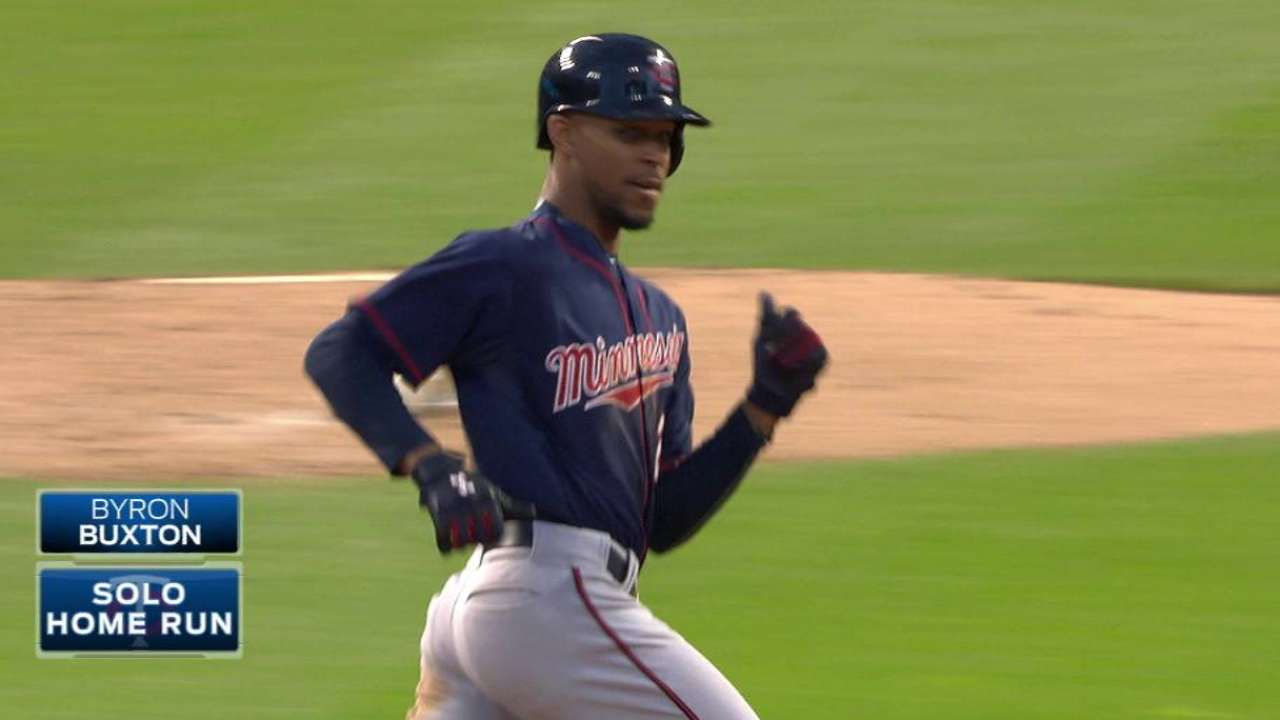 Maybe the Twins could leave their current Major League roster intact and find a way to build a deal around Berrios and former first-round pick Nick Gordon. Jorge Polanco is the more Major League-ready middle infielder who has the skill set to be an everyday shortstop. The German-bred Max Kepler has value as a burgeoning power bat.
Minnesota has the premier young pieces to do a deal like this, and Fernandez would give the Twins the power-armed ace they've long lacked. It's just that they'd be thinning out their depth considerably at a time when they're ripe to contend.
5. Red Sox
Dave Dombrowski swung the trade for the mighty Miggy. What would it take to form an equitable swap for Fernandez?
Yoan Moncada could be a starting point, particularly if the Red Sox will pick up most of what remains of Moncada's initial $31.5 million signing bonus. The Marlins would almost certainly ask for Eduardo Rodriguez as an emerging top-end option who is cost-controlled through 2021 -- exactly the sort of option Miami would need in a Fernandez-less rotation. Catcher Blake Swihart obviously has tremendous trade value at a difficult position to fill, though the Marlins do have high hopes that J.T. Realmuto will be their guy behind the plate for the foreseeable future. Major League-ready rotation pieces like Henry Owens or Brian Johnson could add depth to any offer. Third baseman Rafael Devers is only 19 years old, but he is a valuable trade chip for Boston because of his developing power bat at the hot corner.
But the Red Sox appear satisfied with their David Price-led rotation, so this one is a long shot among long shots.
Anthony Castrovince is a reporter for MLB.com. Read his columns and follow him on Twitter at @Castrovince. This story was not subject to the approval of Major League Baseball or its clubs.