MLB.com Columnist
Richard Justice
Deal gives Braves' reconstruction major boost
Atlanta gets 2015 No. 1 Draft pick Swanson from D-backs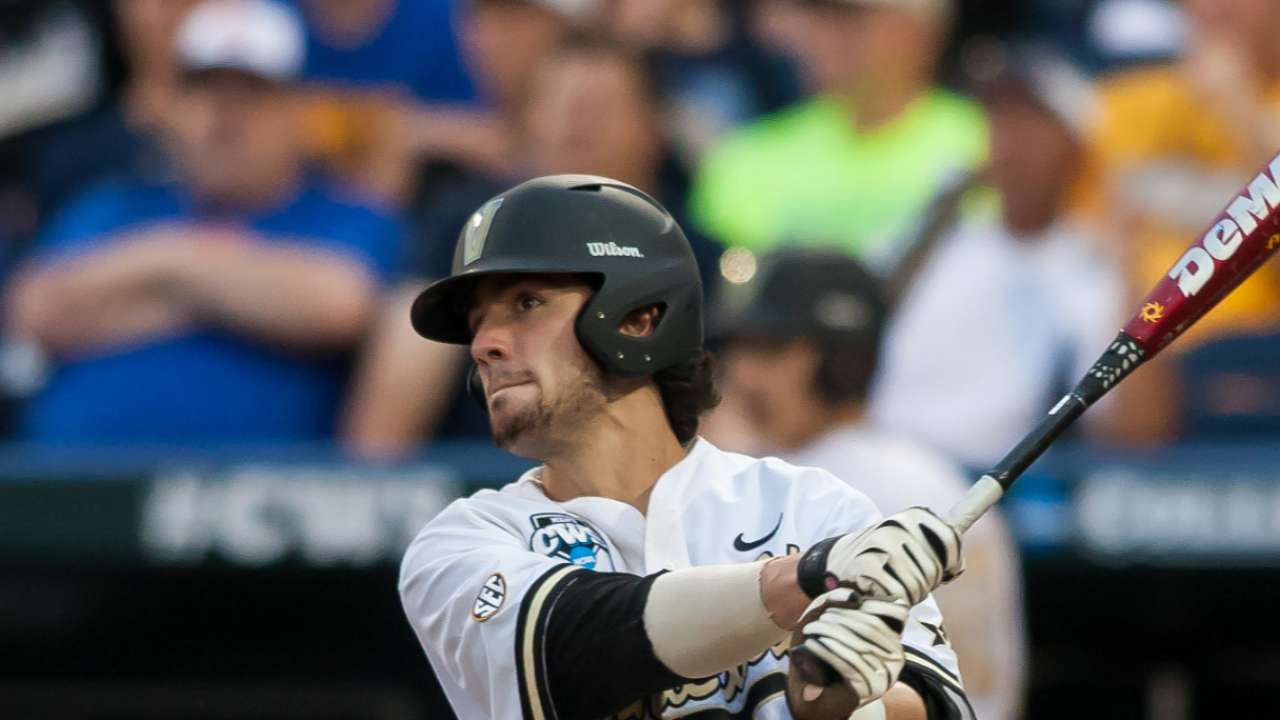 NASHVILLE, Tenn. -- Chipper Jones, anyone? Might this new kid be THAT good? OK, we'll tap the brakes a bit on that one. Let's just say that shortstop Dansby Swanson has a chance to be a franchise-changing player. That's what Chipper was, right?
And suddenly, this whole reconstruction project should make way more sense to Braves fans. There's talent on the way, lots of it. We've seen this kind of thing before with the Royals and Cubs and Astros.
There's enough talent to make the future bright, the turnaround nearly inevitable. Best of all, it has a chance to happen quickly. Young players don't come with guarantees or timetables, but there's safety in numbers.
That's what Atlanta now has, and that was true even before Tuesday's head-turning deal involving 25-year-old right-hander Shelby Miller. In a whirlwind year, general manager John Coppolella has added gifted young players up and down the Minor League ladder. The Braves don't just have talent, they have loads of it -- from left-handers Sean Newcomb and Max Fried to right-handers Tyrell Jenkins and Touki Toussaint, and a long list of others.
• MLB.com's Braves Top 30 Prospects
All of them entered Atlanta's Minor League system in the past year. All of them pushed the rebuilding project forward. This is far from the depleted system Coppolella and Braves president of baseball operations John Hart inherited in the summer of 2014. Atlanta now has one of baseball's richest Minor League systems.
That said, there are prospects and then there are real special prospects. On Tuesday, the Braves appear to have gotten one of the special ones. Coppolella had listened to offers for Miller for a few days and consistently told teams he would not trade him unless he was blown away by the amount of talent he'd get.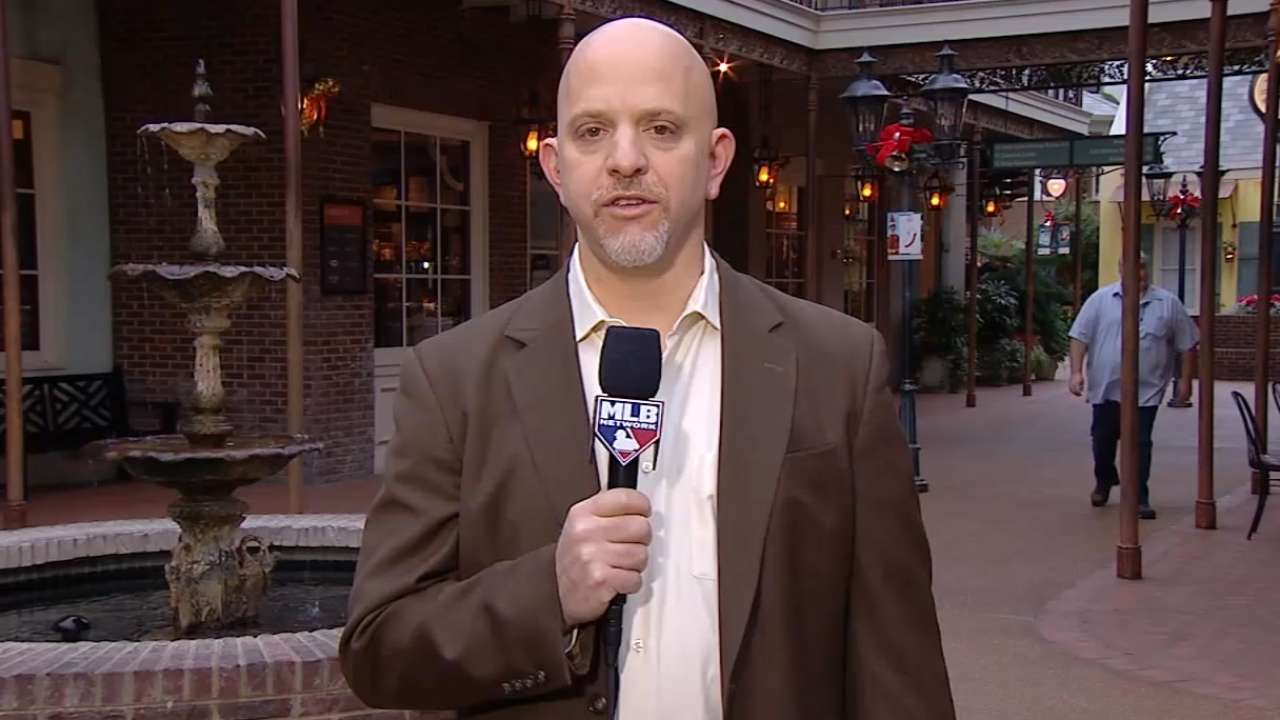 The D-backs did just that by offering a package of players that included the No. 1 overall pick of the 2015 MLB Draft. That would be Swanson, who is 21 and on a fast track to the big leagues.
• Braves trade Miller to D-backs for three players
Better yet, Swanson is a Georgia native and former SEC star at Vanderbilt. He could ultimately represent to the Braves what Bryce Harper represents to the Nationals and Carlos Correa to the Astros. The Braves also got another highly regarded prospect in right-handed pitcher Aaron Blair, and 25-year-old outfielder Ender Inciarte, who is coming off somewhat of a breakout season.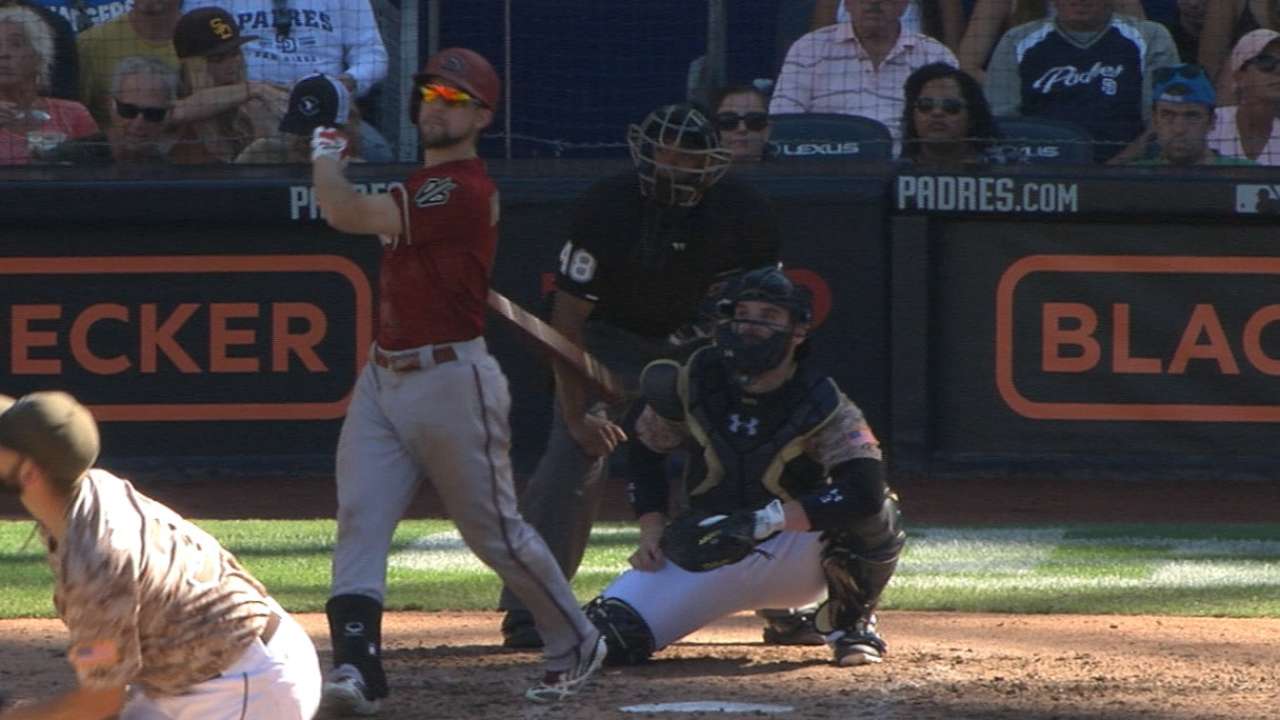 They could be part of a 2016 Atlanta team that may be one of baseball's most interesting clubs. It's not that the Braves will win big in '16. It's the idea of watching all that talent begin to filter onto the big league team.
Once upon a time, baseball teams believed in a methodical development process for young players. In recent years, though, there has been a general recognition that it's OK to push prospects and to challenge them.
The Braves may struggle at times, but their talent -- if it's there -- will win out. Atlanta fans will be able to watch a new era unfold right before their eyes and throughout the player development system.
Swanson got a head start last season in hitting .289 with an .876 OPS in the first 22 games of his professional career. MLB.com ranked him baseball's 10th-best overall prospect.
The Braves would like to remain competitive in 2016, and that'll be possible if Newcomb, Blair, etc., impact the starting rotation. Regardless, the real challenge is to build a contender through player development and then have enough quality prospects coming to sustain success.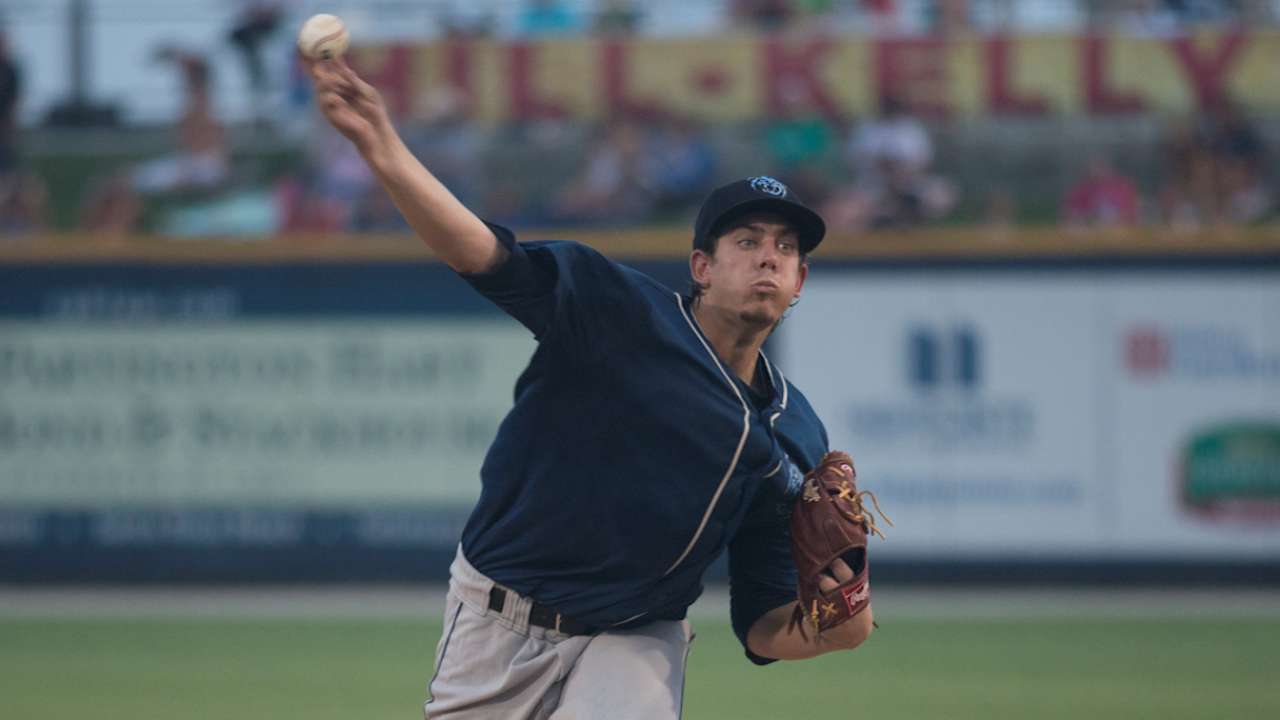 This was the blueprint Hart and Coppolella drew up almost 18 months ago, the one they're committed to. Once shortstop Andrelton Simmons was traded at the beginning of this offseason, Miller became Atlanta's most marketable player. In Arizona, Coppolella found a trading partner in a win-now mode.
Coppolella held firm that he had to get multiple prospects and that he'd want center fielder A.J. Pollock included. In discussions with the Dodgers, he mentioned shortstop Corey Seager might get a deal for Miller done.
The D-backs refused to give up Pollock because they see him as both a fan favorite and someone who can help them win the National League West in 2016. When Arizona floated Swanson's name, that was it.
By holding fast, Coppolella made the kind of trade that could positively impact the Braves for years to come.
"I think we have shown we are not afraid to be creative and do whatever it takes to help us be a better organization," Coppolella said at the beginning of the Winter Meetings.
The Braves are in a far better place organizationally than they were 18 months ago. And on Tuesday, the franchise took another significant step forward. The Braves aren't quite a finished product just yet, but they're getting closer all the time. The future is bright again.
Richard Justice is a columnist for MLB.com. Read his blog, Justice4U. This story was not subject to the approval of Major League Baseball or its clubs.