Girardi confident in Teixeira-A-Rod duo delivering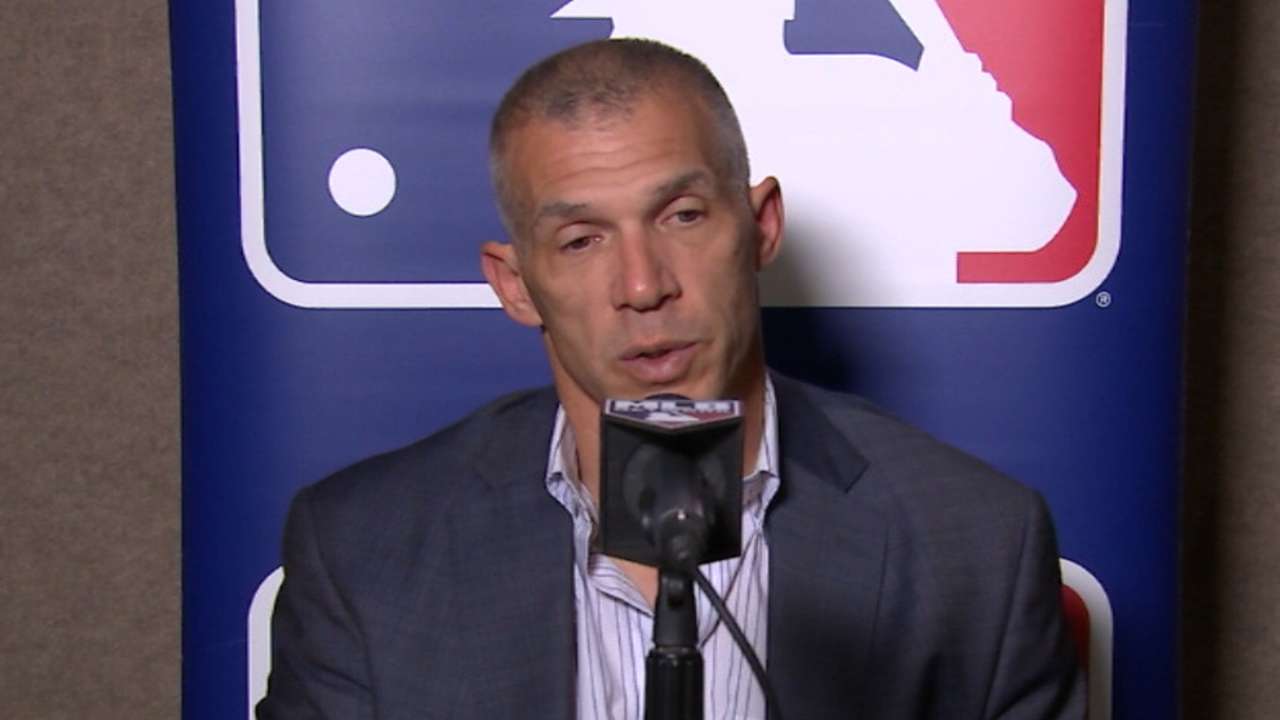 NASHVILLE, Tenn. -- The Yankees squeezed more production than most expected out of Mark Teixeira and Alex Rodriguez in 2015, as the tandem of veteran sluggers combined for 64 home runs and 165 RBIs.
Joe Girardi doesn't see why it can't happen again in 2016. The Yankees manager believes he can again bank on Rodriguez and Teixeira to provide plenty of thump to the middle of the lineup.
"I definitely think it's possible," Girardi said. "I wouldn't short-change these guys, because they work very hard and they're very smart players. I look at what Tex did for us, he was a MVP candidate the first four months and unfortunately he had that break in his leg that hurt us.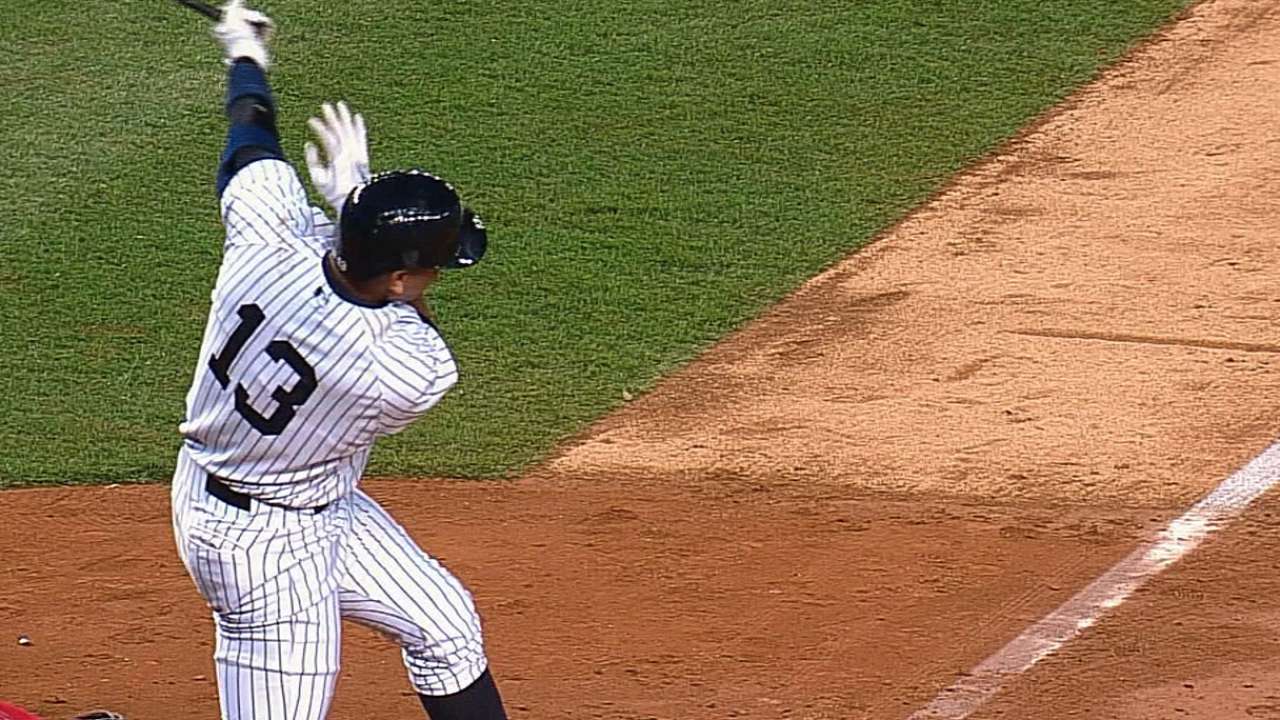 "You look at what Alex did, I think it's the first time he hit 30-plus homers since 2010. They're both a year older. Maybe you have to give them a day off here a little bit more. But I feel that, going into next year, our depth is probably going to be a little bit better. We'll be able to do that."
• Winter Meetings interview with Girardi
Girardi spoke before the Yankees acquired infielder Starlin Castro from the Cubs in exchange for pitcher Adam Warren and a player to be named, which is expected to be infielder Brendan Ryan. That move solidifies second base, which had been projected to be a platoon between Dustin Ackley and Rob Refsnyder.
Teixeira has one season remaining on the eight-year, $180 million contract he signed with the Yankees prior to the 2009 season. General manager Brian Cashman said that Teixeira is out of his boot following a season-ending right leg fracture and is expected to be ready for Spring Training.
The Yankees believed that Teixeira would be productive once the strength in his right wrist fully returned from surgery, but they didn't know what to forecast from Rodriguez, who was coming back from losing the entire 2014 season to a performance-enhancing drug suspension.
They were pleasantly surprised by Rodriguez's presence, both on and off the field, and Girardi hopes for a repeat as he plans again on utilizing the 40-year-old Rodriguez as a full-time designated hitter.
"I can't tell you exactly what he's going to do," Girardi said. "You could look at it a couple different ways. You could say that he's a year older now, can he do what he did last year? But you can also say he has a better idea of what his role is and how to handle that role.
"Maybe, does it require a day off more here and there? Yeah, maybe it does. But I think he can still be very productive. I don't know if he'll hit 30-plus home runs, but I think he can still drive in a ton of RBIs."
Bryan Hoch is a reporter for MLB.com. Follow him on Twitter @bryanhoch, on Facebook and read his MLBlog, Bombers Beat. This story was not subject to the approval of Major League Baseball or its clubs.