MLB.com Columnist
Mike Bauman
Melvin confident 2015 was a blip
A's manager expects to return to contention after difficult season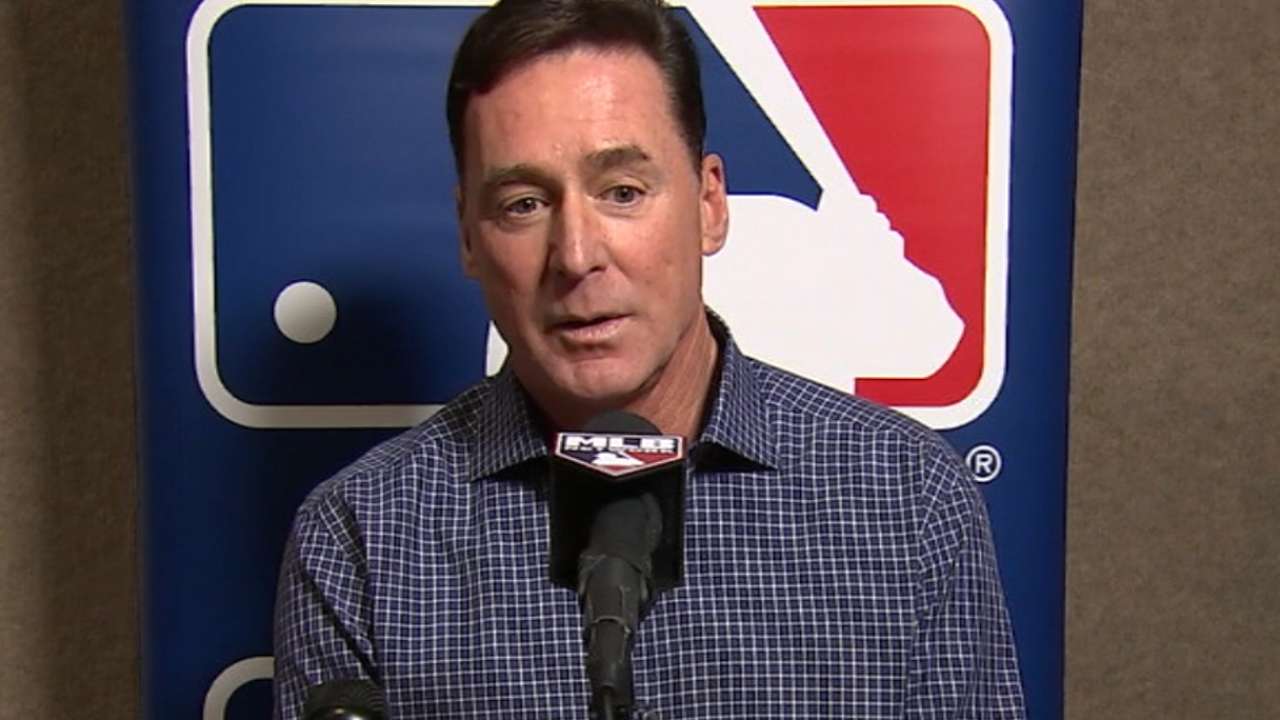 NASHVILLE, Tenn. -- Bob Melvin has the qualities you look for in a contemporary manager, and the record to prove it.
Melvin has won a Manager of the Year Award in both leagues -- in 2007 with the D-backs and '12 with his current team. And he had three straight seasons -- 2012-14 -- in which he managed the Oakland Athletics to a postseason berth.
Melvin is intelligent and direct, a master of organization and detail. On the flip side, he has the ability to relate to the wide variety of personality types that populate a Major League clubhouse.
All of this didn't do Melvin much good in 2015, when everything that could go wrong did go wrong for an A's team that had been dramatically overhauled. The result was fifth place in the American League West and a 68-94 record, the worst in the AL. For the highly competitive Melvin, it was a particularly long and trying season.
"It was really difficult," Melvin said Tuesday at his session with the media on the second day of the Winter Meetings. "We'd been in the postseason three years in a row and felt like, coming out of Spring Training, we had a great spring. We did have a lot of turnover, but it felt like everybody was on the same page, and we left spring with a lot of momentum.
"We won Opening Day at home for the first time in -- what? -- 10 or 11 years and had a great turnout. Just really felt like a good start, and then we just couldn't sustain it. It seemed to kind of snowball on us a little bit."
The A's lost 26 one-run games in 2015. The bullpen lost 31 games. Oakland led the Majors in errors with 126. Injuries decimated the pitching staff.
"The one-run games wear on you, when you're losing a lot of close games, whether it was giving up runs late, whether it was being behind and coming back to within one run, it gets pretty frustrating as the season goes along," Melvin said. "It was a tough year for everybody.
"I've had tough years before as a manager. I've had good years. I've been around doing this for a little while. But I think more so because of the fact that we've had as much success the previous three years, that that was probably the toughest year that I've had."
As dismal as last season assuredly was, Melvin is convinced that it was a one-time occurrence.
"You know what, I'm very optimistic," Melvin said. "And I know the guys we're bringing back, certainly some of the mainstays that have been here -- whether it's the Sonny Grays or Sean Doolittles or Josh Reddicks, Coco [Crisp] -- we're comfortable with those guys.
"And then adding around it, we've always been a pitching-rich organization. We continue to profile, whether it's relievers or starters. Yeah, once we're all said and done with the roster, I know I'm going to be optimistic."
In the bullpen, the A's have reportedly added reliever Ryan Madson, who is coming off a terrific year with the Royals, although that deal has not been officially announced. They have also obtained Liam Hendriks, who had a fine season in 2015 for the Blue Jays.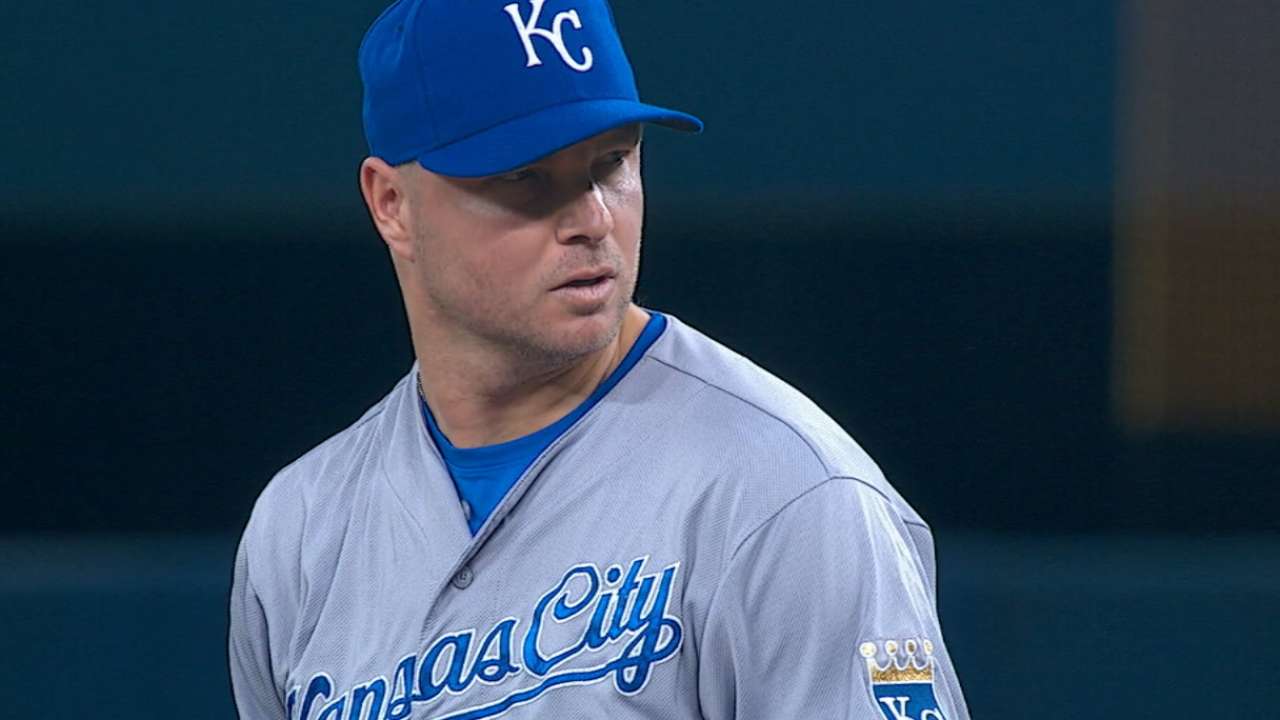 In the rotation, Oakland added lefty Rich Hill, who made a brief but successful comeback with Boston in September. The A's are loaded with promising young starters, headed by Gray, who has already established himself as a substantial Major League pitcher.
The Athletics have also added Yonder Alonso, a defensive standout at first base. This is, on paper at least, a better team than the one with which Oakland finished the season. But then, it would have to be.
The A's front office understood that the manager wasn't to blame for what happened in 2015. Melvin's contract was extended through 2018. So all this losing did not result in managerial job loss. To the inevitable question of what he learned from all this, Melvin largely said that he was trying to learn every day, in any case.
"Did I learn anything? You know, you're always trying to get better as a manager," Melvin said. "You're always trying to find ways to reach players a little bit differently to either motivate them, or be a resource for them to get better and feel more confident.
"So, yeah, I think every year you're looking to how you can reach players a little bit more. The roster you have is the roster you have. And for the most part, most rosters set up a certain way, and you make adjustments along the way, and we had to do that, especially in the bullpen last year. As a manager, I'm always trying to get better, daily."
That kind of approach, not the 2015 record, is what defines Melvin's work as a Major League manager.
Mike Bauman is a national columnist for MLB.com. This story was not subject to the approval of Major League Baseball or its clubs.