Dombrowski, Farrell happy with rotation as is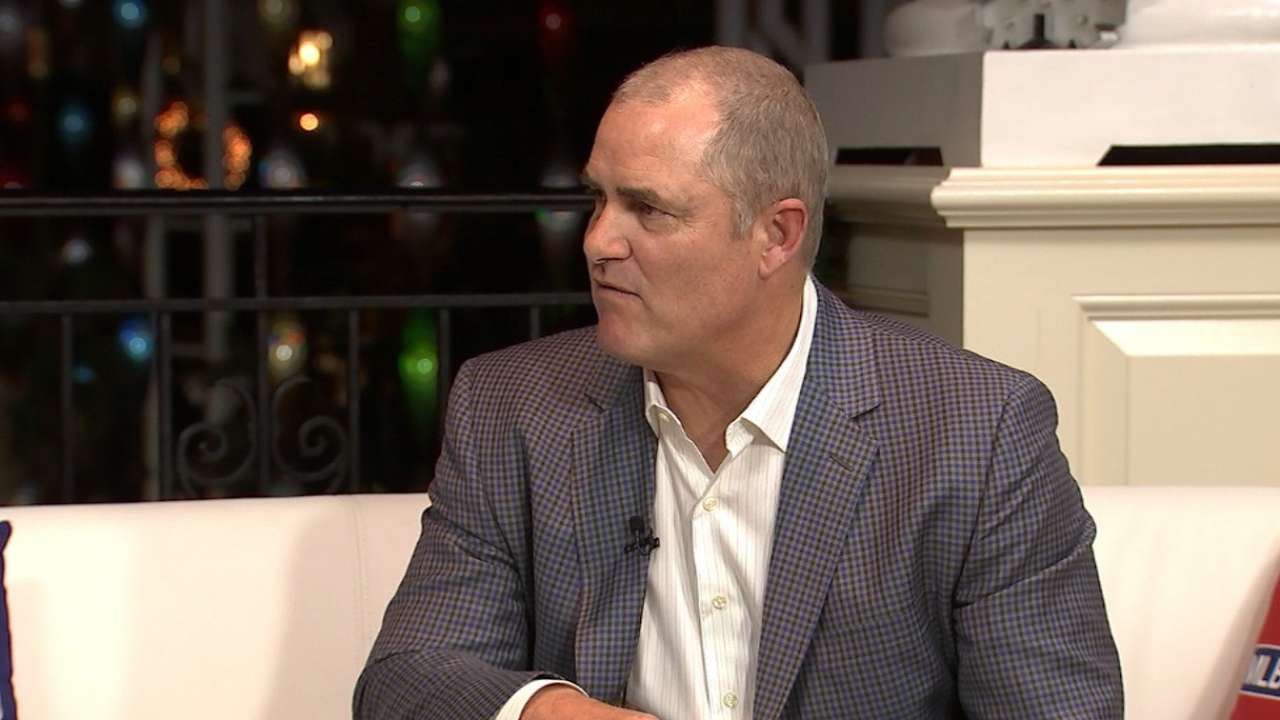 NASHVILLE, Tenn. -- Dave Dombrowski, Boston's president of baseball operations, doesn't appear compelled to acquire another front-line starter to place behind David Price, for a couple of reasons.
The first is the asking price, which, according to every discussion he has had with other teams, seems prohibitive.
The second is the belief -- one that is shared by manager John Farrell -- that the Red Sox can get enough production from the rest of their starters.
The remaining four slots in the rotation are expected to be filled in some order by Clay Buchholz, Rick Porcello, Eduardo Rodriguez and Joe Kelly.
How does Farrell feel about that quartet?
"Very good. I really think the remainder of our rotation will be able to go out and pitch with a focus of just who they are as individuals," said Farrell.
• Winter Meetings interview with John Farrell
With Price on board, it is the pitching equivalent of one premier slugger taking pressure off the rest of the guys in the batting order.
"I think with David's presence here and being the leader and the focus of our rotation, I think guys have the opportunity to go out and perform naturally to their abilities," Farrell said.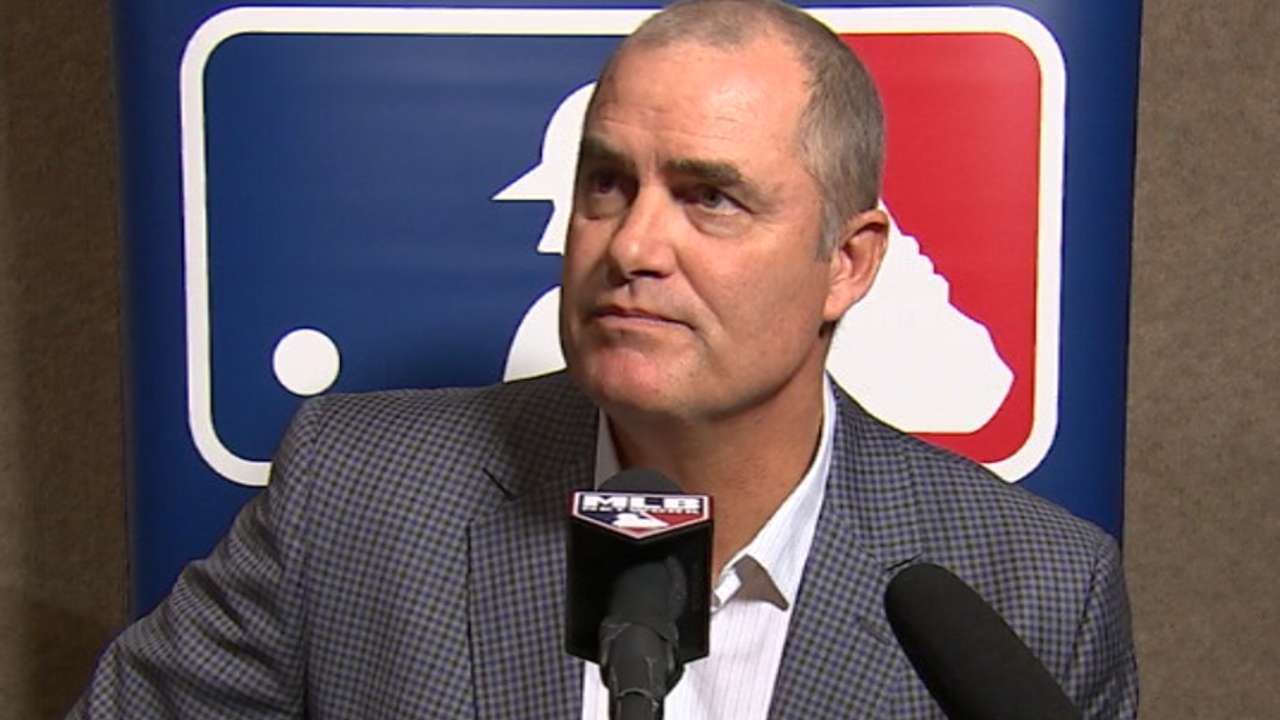 Before Dombrowski signed Price, he got an idea of just how much it would take to acquire premier pitching via trade. Over the last few days, he hasn't seen a dip in what teams are asking.
"It's really not something that we're exploring," Dombrowski said. "I think after a while, when you ask and that's what they say ... I think we keep abreast of what's going on, and our scouts are out there and talking to people. But from my understanding, it hasn't changed at all."
Miami's Jose Fernandez might be traded at some point, but probably not to Boston.
"I understand, because you're talking about premium guys," said Dombrowski, though not referring to any pitcher specifically. "They all would have involved people off of our Major League club that we really weren't looking to trade."
One thing that could boost the Red Sox greatly is a full season of health from Buchholz. The same goes for Kelly.
The team has great optimism that Porcello will log 200 innings and get back to being the pitcher Dombrowski grew to like in Detroit. Lefty Rodriguez had a strong rookie season, and the expectation is that he should keep improving.
"A healthy Clay Buchholz -- and a consistent one to go along with David Price and Rick Porcello and their innings capability -- that all of a sudden gives us three very formidable guys who have the ability to pitch close to 200 innings in a given year," said Farrell.
But Dombrowski knows he wouldn't be doing his job if he didn't prepare for some of those things not working out.
"You combat it with a deep bullpen, and you combat it with depth in your organization in starting pitching," Dombrowski said. "We think we have a deep bullpen, and we think that we're in a position where if somebody does need to get shut down, something happens, we're deep enough where we have some other people to step in and help us to pitch. Now, when I say that, you can always get better."
When it comes to depth for the rotation, the Red Sox have lefties Henry Owens and Roenis Elias, and also knuckleballer Steven Wright. Highly touted prospect Brian Johnson, who didn't pitch the final two months of the season due to elbow woes, could be ready to help in the Major Leagues by midseason.
Ian Browne is a reporter for MLB.com. Read his blog, Brownie Points, and follow him on Twitter @IanMBrowne. This story was not subject to the approval of Major League Baseball or its clubs.