MLB.com Columnist
Bill Ladson
Baker excited to be back in action with Nats
Veteran skipper looking forward to managing NL MVP Harper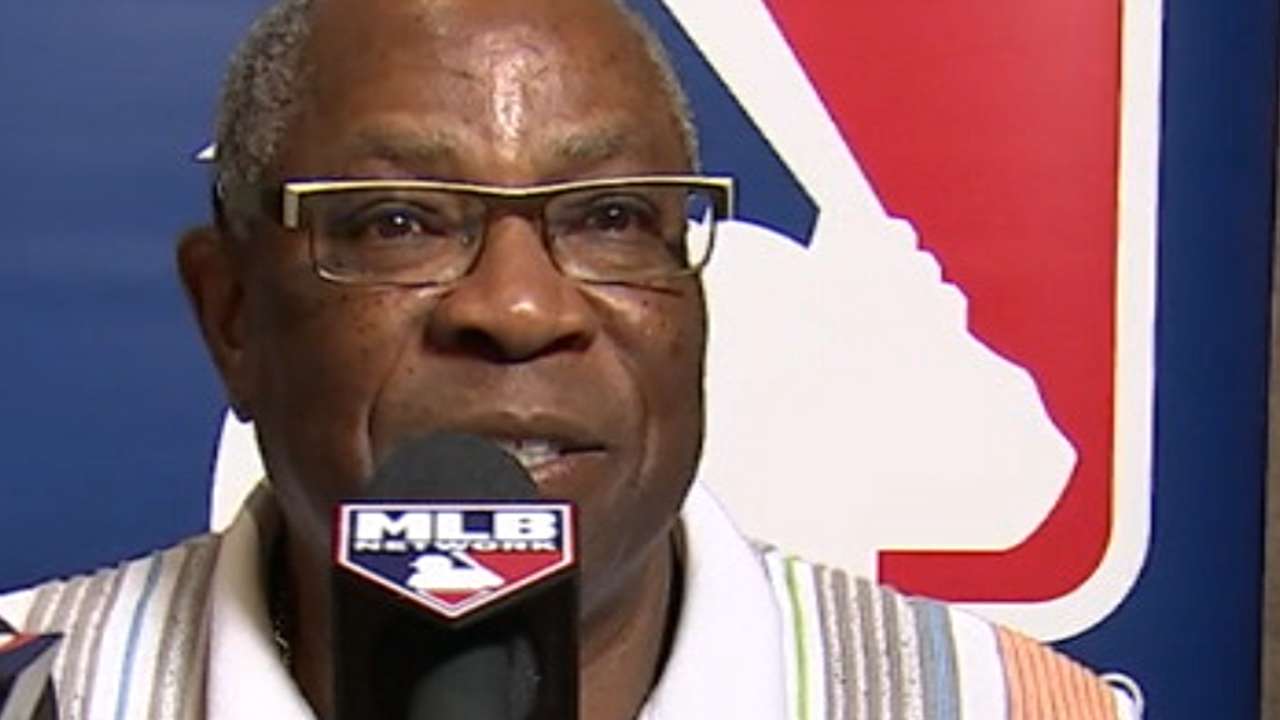 NASHVILLE, Tenn. -- One thing is certain, Dusty Baker is pleased to be back in baseball after a two-year absence. The way he was talking on Tuesday afternoon, one would have thought the Nationals were the best team Baker ever managed and he hasn't managed a game in Washington -- yet.
Bold talk, indeed. Baker has managed teams that included Barry Bonds, Jeff Kent, Sammy Sosa and Joey Votto. Starting next year, Baker will manage National League MVP Bryce Harper as well as Max Scherzer, the author of no-hitters.
• Rizzo: Nationals have irons in fire at Meetings
First, however, Baker must learn the players around the league.
"Kind of not really turn the game off exactly, but I just kind of put it on the back burner," Baker said. "I was still watching a lot of games, especially ... a lot of San Francisco games and A's games, West Coast games, Dodgers, Padres, because it was just convenient for me. But it was getting difficult sometimes to watch a game from start to finish because some of those games get kind of long. It's not long when you're on the field, but it's just a little long when I was watching."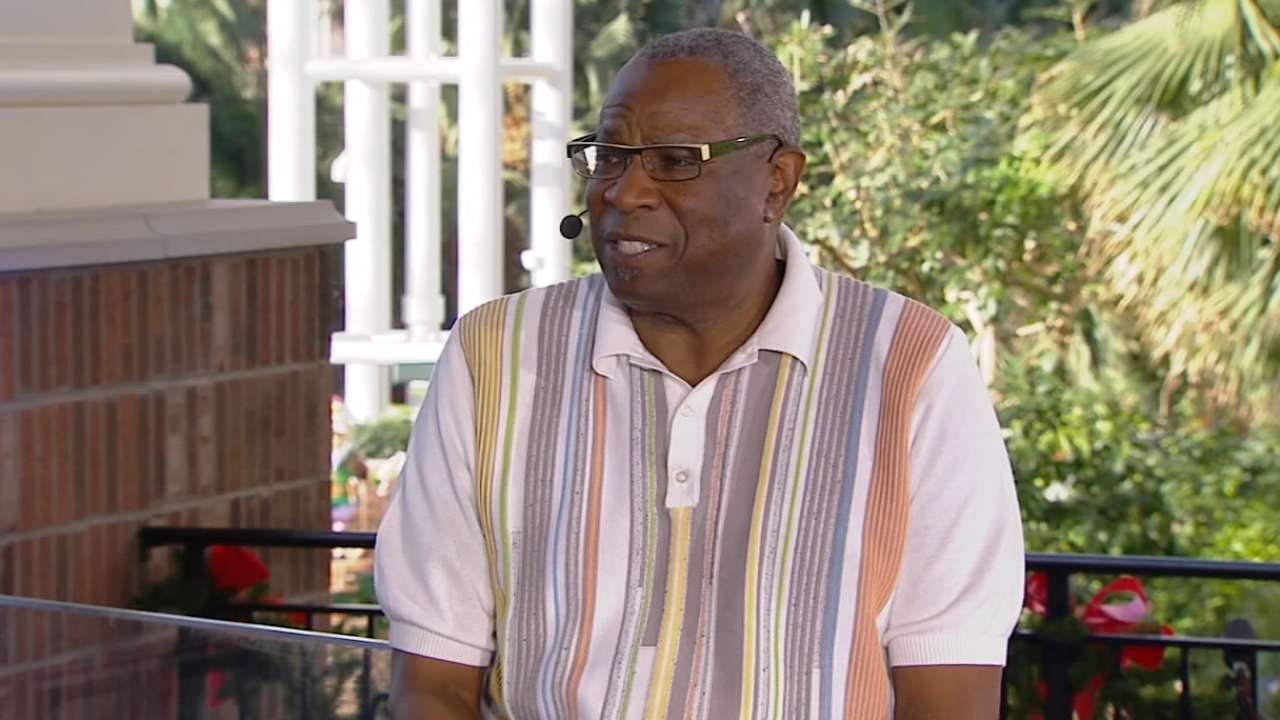 "So the break did me good. Got a lot of clarity in life. Physically, I'm in the best shape I've been in in years. Sometimes God gives you a break, and you don't really ask for it, or you wouldn't have taken it yourself. So it's prepared me for the next couple of years."
Although Baker gushes about this Nationals team, he is aware the club needs to fix part of the roster. Baker is hoping that the players stay healthy. This past season, 17 Nats went on the disabled list. Baker feels if his front-line players stay on the field, there is a good chance the team will win more than it loses.
While the Nationals have already added left-hander Oliver Perez, they need more bullpen help. They've already lost out on Darren O'Day, who has agreed to a four-year deal with the Orioles. Baker would like to see Washington acquire a left-handed bat and more speed.
Baker could not end the media session without talking about Harper, whom the skipper compared to Ken Griffey Jr.
"I would say at his age, I would probably compare [Harper] more to Junior than I would anybody because Junior came in, he came in scalding," Baker said. "I think Junior was with Nike, and Bryce is with Under Armour. Under Armour doesn't have a commercial where Junior throws a ball from New York to Seattle. ... My son's extremely happy [about me managing Harper]. ... [He] told me this is the opportunity of a lifetime. I was like, I don't know where he got that from."
Bill Ladson is a reporter for MLB.com and writes an MLBlog, All Nats All the time. He also could be found on Twitter @WashingNats. This story was not subject to the approval of Major League Baseball or its clubs.