Royals keeping OF options open at Meetings
Moore believes club will find corner outfielder in-house or on market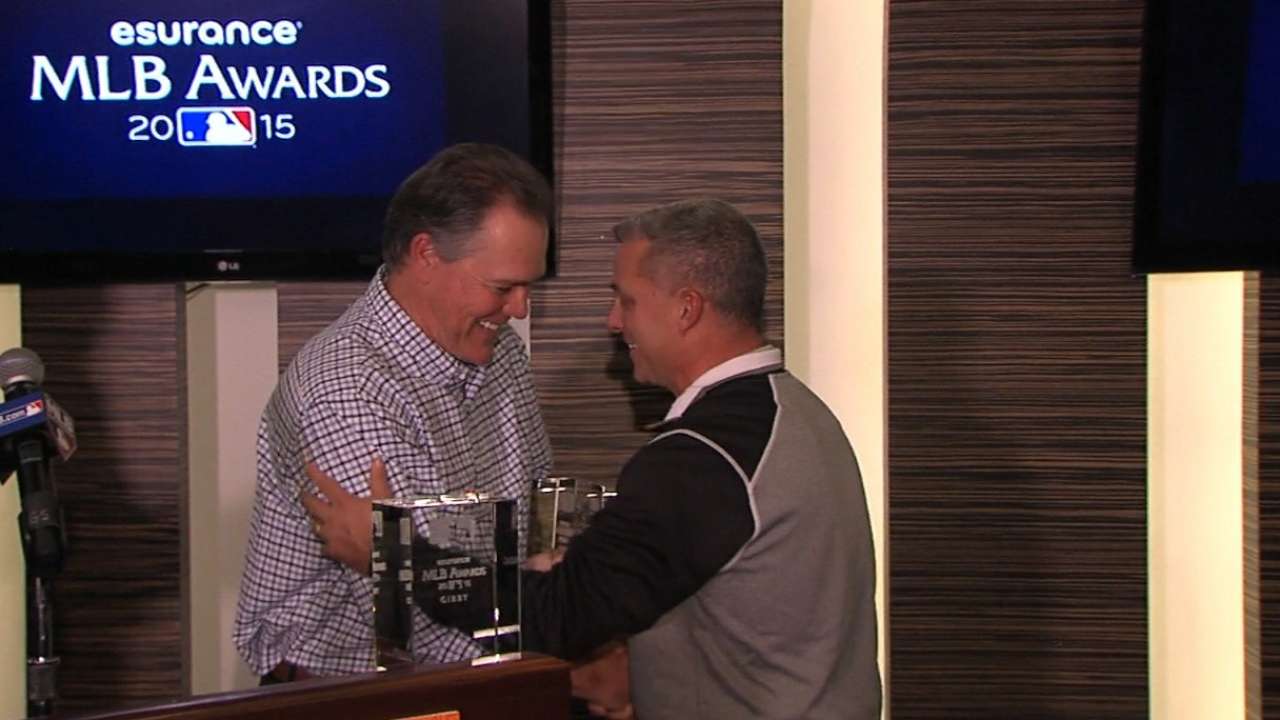 NASHVILLE, Tenn. -- Day 2 of the Winter Meetings came and went with the Royals still in the discussion phase, which is not unusual for general manager Dayton Moore and his staff.
"We're just doing what everyone else is doing," Moore said from his suite at the Opryland Hotel. "We're just trying to lay groundwork and come up with different scenarios."
A day earlier, the Royals inked right-hander Chris Young to a two-year, $11.5 million deal. They also agreed to terms with right-handed reliever Joakim Soria, though that deal is pending a physical and likely won't be completed until late in the week.
Moore still insists the Royals haven't given up on signing Alex Gordon, though they were never really in the running for Ben Zobrist, who landed a four-year, $56 million deal with the Cubs on Tuesday night. Gordon's price tag likely will be much higher.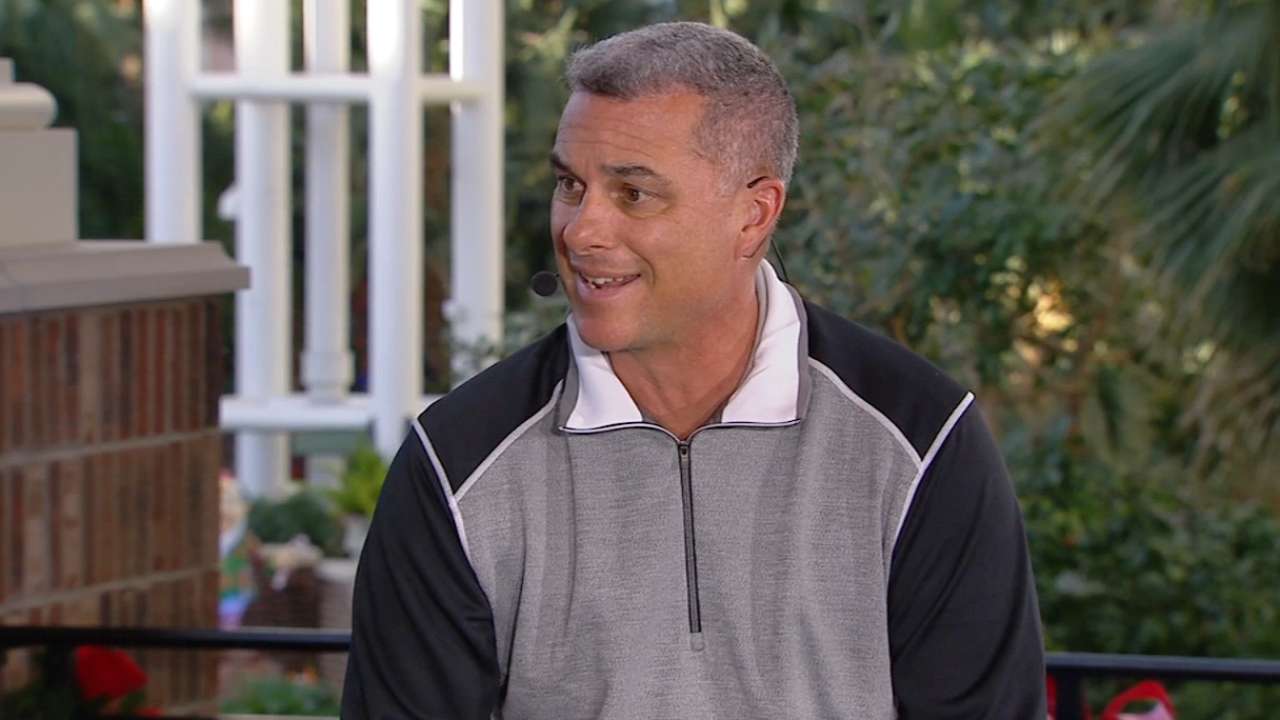 But even if the Royals aren't in the Gordon sweepstakes, Moore is confident he'll find a corner outfielder.
"We've got some things in the works," Moore said. "There are a couple of things. But the market is still developing in a lot of areas."
Moore indicated earlier on Tuesday that the Royals likely will fill one corner outfield spot internally with left-handed-hitting Jarrod Dyson. The other open corner spot -- if Gordon signs elsewhere -- could go to one of numerous free-agent outfielders on the market.
"It's very deep," Moore said. "There are 10 guys that could help you."
One name that has been linked to the Royals is Gerardo Parra, who to some degree fits their profile because he is a strong defender. But Parra is believed to be asking for a four-year deal, a commitment likely too long Kansas City.
Another possible scenario for the Royals would be to seek a short-term solution, much like they did last year with Alex Rios, who signed a one-year deal. They could reach a short-term solution via trade, too. The Royals always have liked Reds right fielder Jay Bruce, a strong defender who will be in the last year of his contract with a team option for 2017.
Kansas City then could hope that outfielder prospects Bubba Starling or Brett Eibner could claim a corner spot by '17.
The Royals even have discussed the possibility of moving third baseman Cheslor Cuthbert to the outfield. Moore believes Cuthbert is athletic enough to make that transition.
"Deals don't have to be made here," Moore said. "You're laying a foundation for future deals many times."
Jeffrey Flanagan is a reporter for MLB.com. Follow him on Twitter at @FlannyMLB. This story was not subject to the approval of Major League Baseball or its clubs.