Rangers yet to find right match for trade
Daniels in pursuit of starting pitcher at Winter Meetings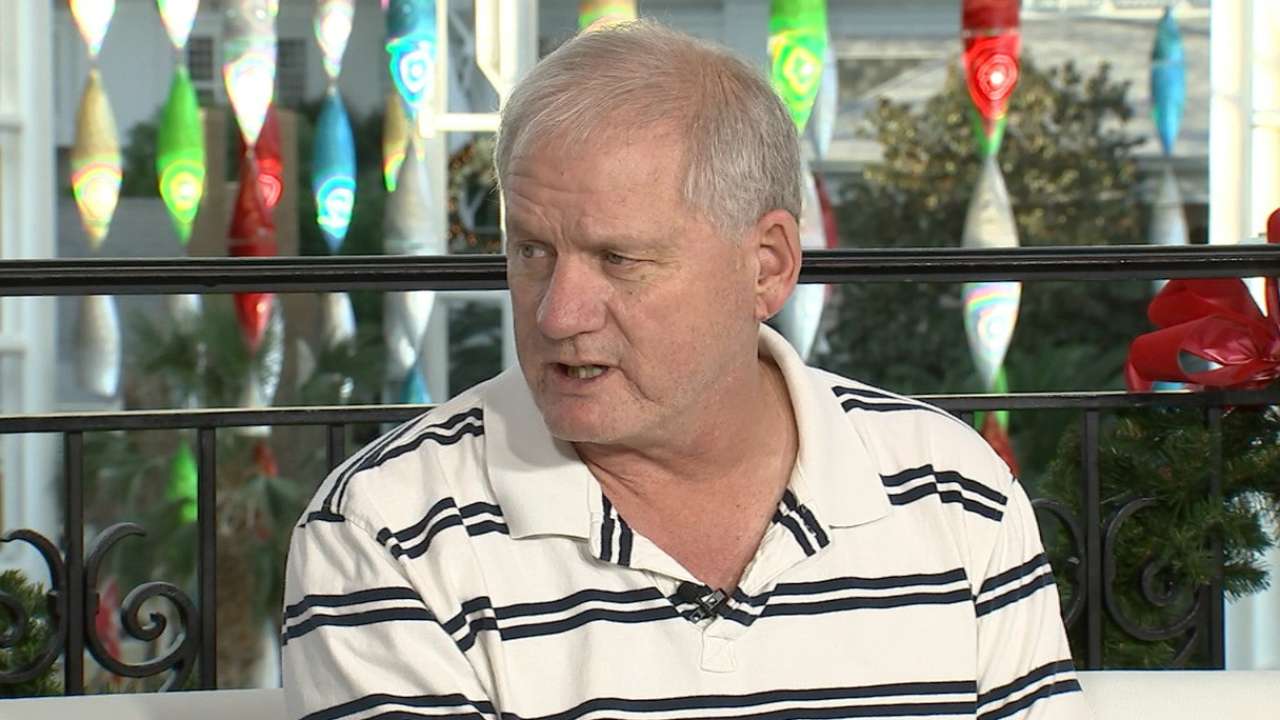 NASHVILLE, Tenn. -- The Rangers, limited financially to what they can do on the free-agent market, are being thwarted in their attempt to trade for starting pitching.
The Rangers have tried. They talked to the Marlins about right-hander Jose Fernandez, the Braves about right-hander Shelby Miller and the Rays about left-hander Drew Smyly. They met with the Indians, who have extra pitching with Trevor Bauer, Carlos Carrasco and Danny Salazar.
Texas is not making any progress.
"If there is a quality starter that we can financially afford, we have checked on him," general manager Jon Daniels said Tuesday at the Winter Meetings. "We have talked about the bigger names ... guys that are under control. It's unlikely ... the upper rotation under-contract guys ... that's unlikely. We've talked about everything ... it's not materializing. We'll continue to work on it.
"The dollars being spent in the free-agent market are being reflected in the trade market."
The Rangers have young prospects attractive to other teams, notably third baseman Joey Gallo, right-hander Luis Ortiz and outfielders Nomar Mazara and Lewis Brinson. But the Rangers aren't interested in depleting the farm system much further after trading five prospects to the Phillies for Cole Hamels on July 31.
"I wouldn't say we have untradeable prospects, but it would take a unique deal to talk about some guys," Daniels said. "They are going to play for us at a high level, and they give us some cost containment."
The Rangers still have interest in re-signing Colby Lewis, but it's unlikely they'll go into the free-agent market for another starting pitcher.
The Rangers are also not making headway on adding another catcher. They like Roberto Perez of the Indians and Elias Diaz of the Pirates, two defensive standouts who have the potential to develop into front-line catchers. But Daniels said the Rangers are more likely to add depth that can provide competition for the backup role behind Robinson Chirinos.
"Just with the scarcity of catching, teams are holding on to what they have," Daniels said.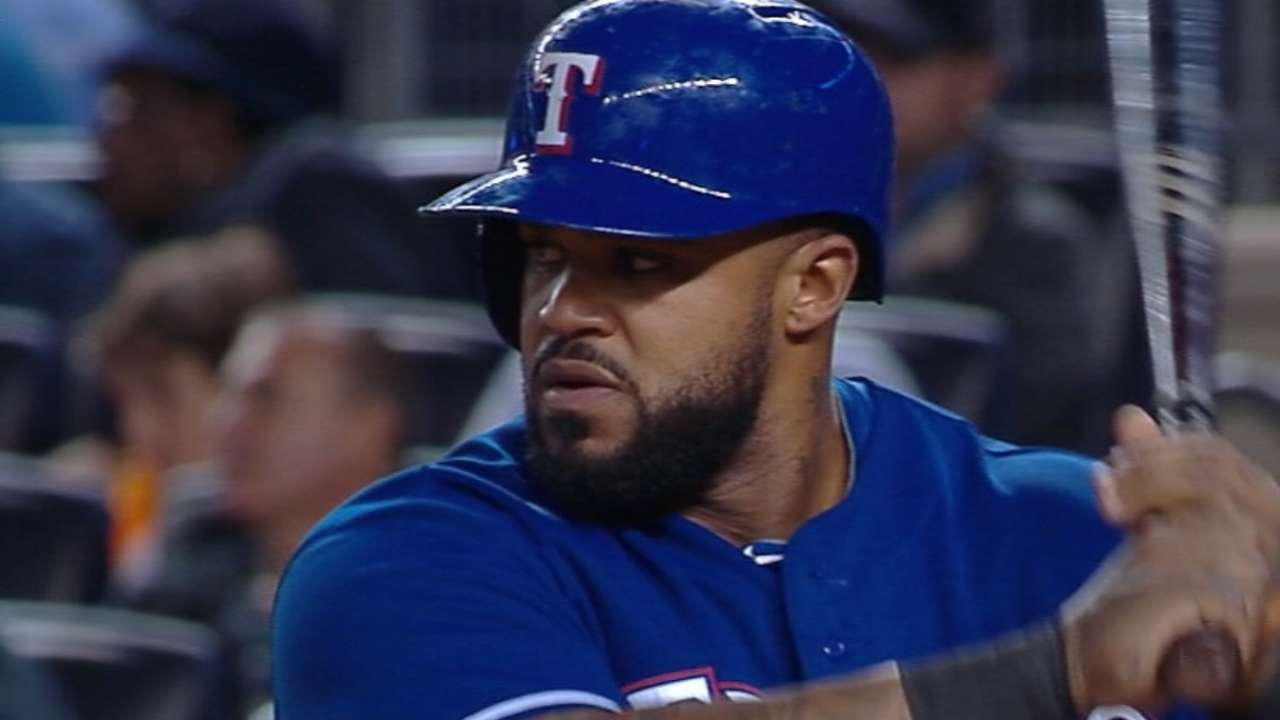 Worth noting
• Clubs are showing interest again in infielder Jurickson Profar after two years of shoulder problems. The interest was fueled by Profar playing well in the Arizona Fall League and showing he was healthy, although he was limited to designated-hitter duty. Daniels said clubs would still like to see Profar play the field before his trade value returns to pre-injury levels.
• Daniels, dismissing the idea of "shopping" Prince Fielder, said, "There were no discussions."
• The Rangers are intrigued by Cliff Lee, who is attempting a comeback after missing all of last season with a strained flexor tendon. Said Daniels: "If he is healthy, he can help anybody. We need to do more work on that. I don't know if he is in our price range."
• The Rangers also met with former closer Joe Nathan, who is trying to come back from having Tommy John surgery at the end of April. He won't be ready to pitch again until midseason, but the Rangers did want to feel him out about his plans and progress.
• Daniels said the Rangers are close to re-signing outfielder James Jones, who was acquired from the Mariners last month and then non-tendered. The Rangers are hoping to get him back on a Minor League contract with an opportunity to be a left-handed-hitting alternative in center field.
• Daniels is not so confident the Rangers will be able to re-sign right-hander Nick Tepesch, who was also non-tendered last week.
T.R. Sullivan is a reporter for MLB.com. Read his blog, Postcards from Elysian Fields, follow him on Twitter @Sullivan_Ranger and listen to his podcast. This story was not subject to the approval of Major League Baseball or its clubs.