Thompson may take over center stage in '16
Athleticism may force changes in White Sox outfield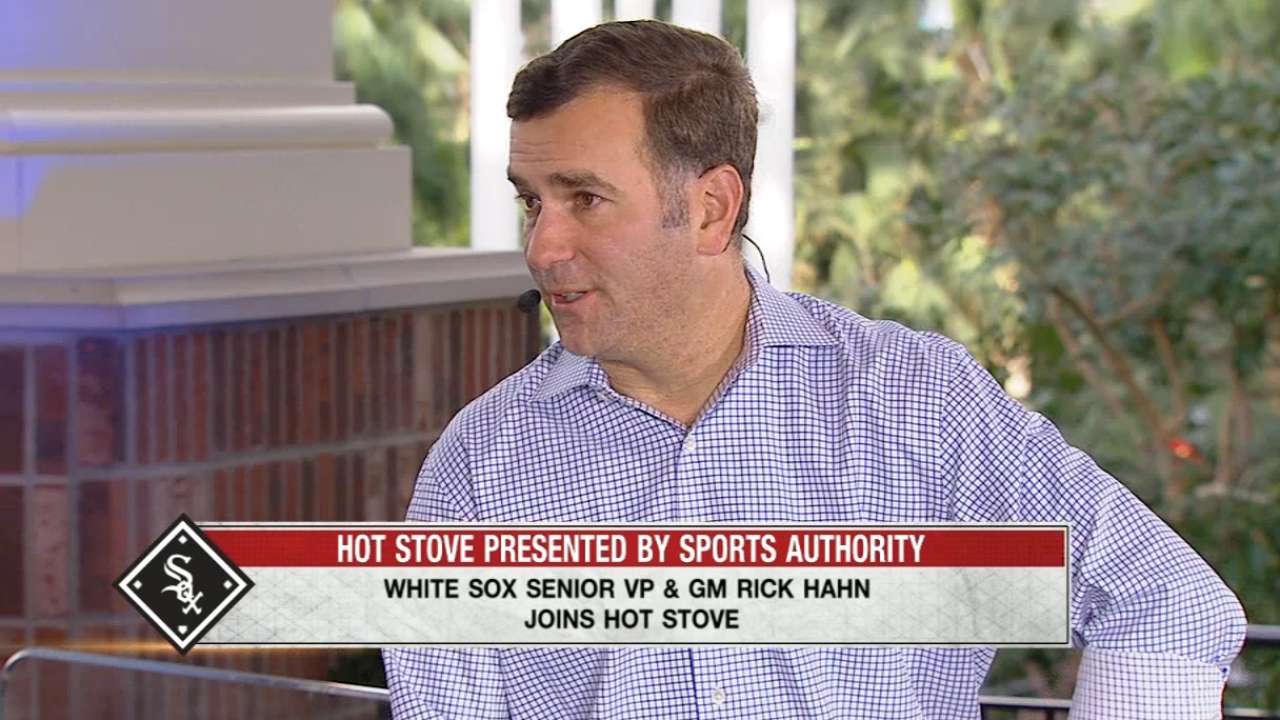 NASHVILLE, Tenn. -- There's a chance the only move announced by the White Sox during the four days of Winter Meetings spent at the Opryland Hotel is one they talked about at the end of the 2015 season.
General manager Rick Hahn and manager Robin Ventura mentioned that Trayce Thompson will get a serious look in center field during Spring Training. Thompson stands as the organization's best defensive outfielder and provided a huge bonus with his .295 average and .896 OPS over 135 plate appearances after his callup to the White Sox.
Potentially moving Thompson to center means incumbent center fielder Adam Eaton would move to one of the other two outfield spots. It's a topic that was discussed with Eaton in October, and one with which he was perfectly amenable.
"Adam was absolutely open to whatever we want to do," Hahn said. "He said, 'I just want to win. You guys just put me wherever you want.'"
• Cooper takes responsibility for Samardzija's subpar season
"When you start seeing a kid like Trayce come up and do what he did -- you know, what he can do defensively changes the game a little bit," Ventura said. "It's always been about his offense. We saw enough there that it does become intriguing what he can bring to the table, and he might be able to push the envelope a little bit to be able to move guys around and see what he can do."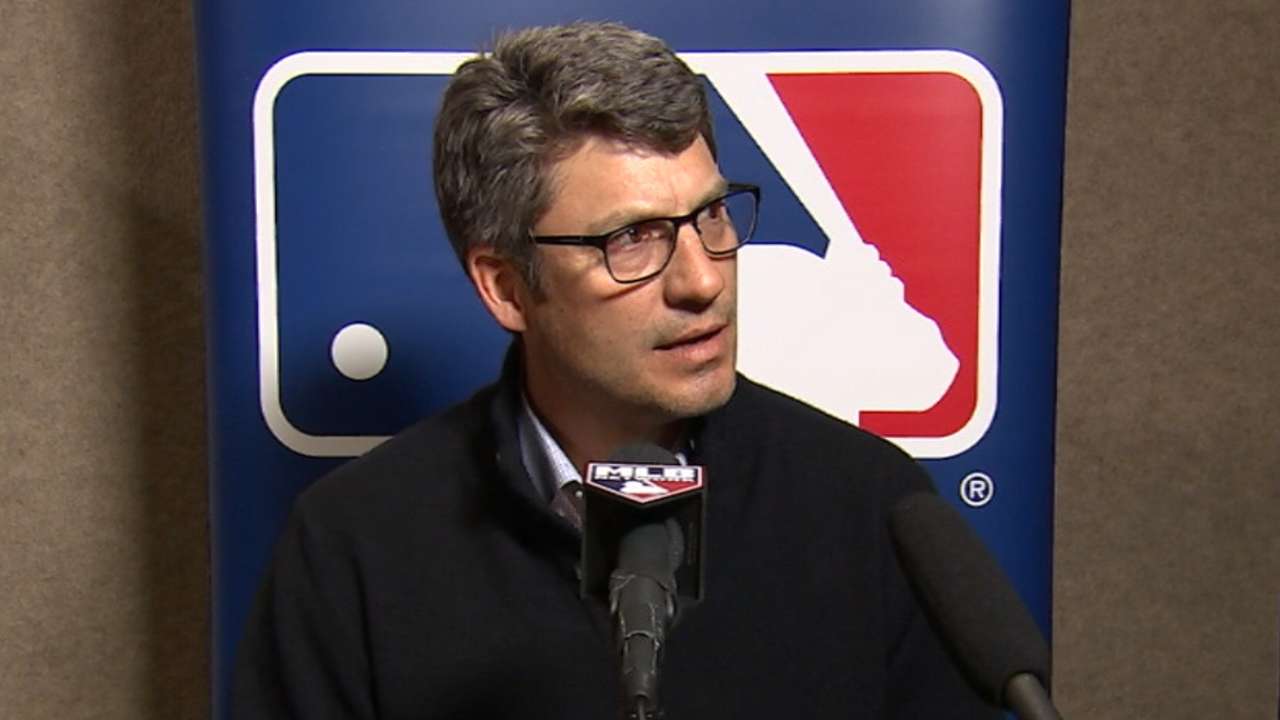 Simple math dictates that giving Thompson regular playing time means there's one too many in the starting lineup with Melky Cabrera and Avisail Garcia joining Eaton in the outfield last season and Adam LaRoche handling designated hitter with Jose Abreu at first. This decision could indicate a push to trade LaRoche, who is pegged by the White Sox as a potential bounce-back candidate, but at 36, is owed $13 million and is coming off a .207 effort with a .293 OBP.
Thompson's strong finishing kick in '15 and his higher profile going into '16 also could mean that the 24-year-old is moved as part of a deal to find a third baseman or to boost the offense. After all, the farm system is there to add internal pieces to the Major League roster or serve as part of deals to bring in those pieces.
Hahn said that a portion of Tuesday was spent talking about lining up a series of moves, in terms of what things would look like if the White Sox did A, then go to B and then on to C. But those are just usual exercises in having contingency plans ready to go, per Hahn.
About the only thing known for certain is that the White Sox won't force an issue that doesn't work for them just to get something done at the Winter Meetings.
"We continue to have conversations on multiple fronts," Hahn said. "But I can't handicap the likelihood of anything happening here because nothing's done until we get across that goal line."
Scott Merkin is a reporter for MLB.com. Read his blog, Merk's Works, follow him on Twitter @scottmerkin, on Facebook and listen to his podcast. This story was not subject to the approval of Major League Baseball or its clubs.