O's have trade proposals out on starting pitchers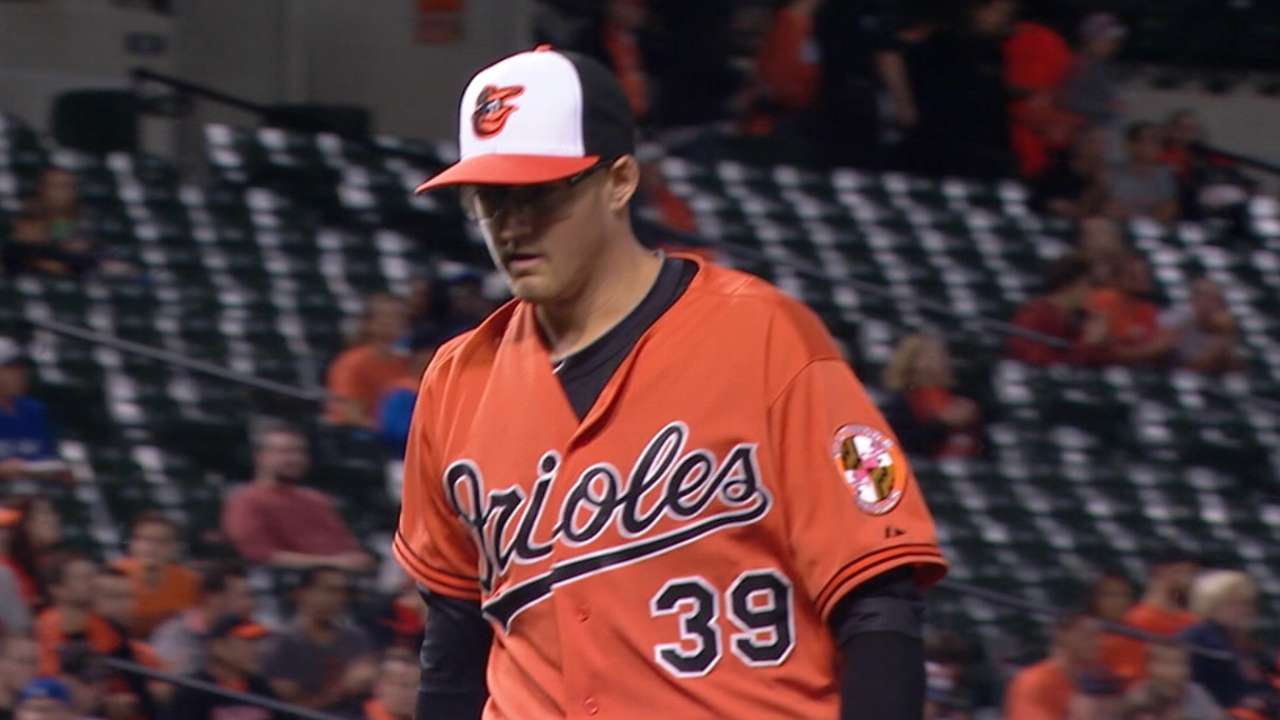 NASHVILLE, Tenn. -- The Orioles appear closer to making some moves, as executive vice president of baseball operations Dan Duquette said Tuesday that the club had put out a couple of trade offers in regards to a starting pitcher.
"We'd be happy if we could add one [starter] and then some depth to the rotation," Duquette said, citing the possibility of adding a pitcher looking for bounce-back year as a good example of that depth.
The Orioles -- who would love to have Wei-Yin Chen back but aren't optimistic given what the lefty figures to make on the market -- can still afford a second- or third-tier free-agent arm. They are also relying on their current rotation to rebound from a collectively disappointing season.
"What if they pitch better, right? Some of those guys have pitched better in their careers," Duquette said of a group that includes Miguel Gonzalez, Chris Tillman, Kevin Gausman and Ubaldo Jimenez. "There's a couple young guys there that could pitch better than they have, getting their feet on the ground. We are going to try to keep our bullpen strong and strengthen that."
The Orioles also met Tuesday with Chris Davis' agent Scott Boras, and remain interested in the slugger. They don't know what the outside market is like for Davis, but Duquette said, "We have a clear idea what the market is for Chris in Baltimore.
"I don't really know what the market is. I know that we are trying to add some left-handed hitters to our ballclub, and we've been aggressive in pursuing a few options. We are going to have to make a choice soon."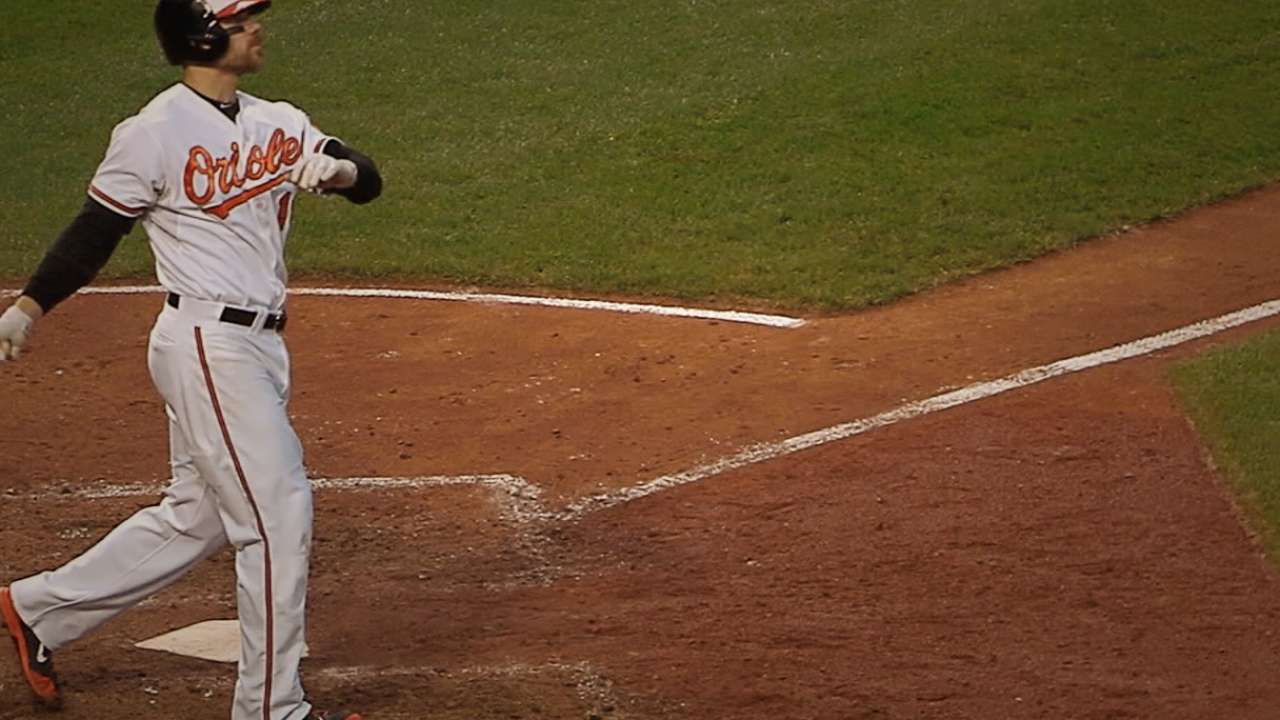 So do the O's feel as if they made progress when it comes to Davis?
"No, not really," Duquette said. "We always keep the dialogue ongoing, but there's nothing new, really."
If the Orioles do add another left-handed hitter, Duquette said it could take Davis out of the mix, depending on who that acquisition is. Asked if the Orioles have made it clear that they want Davis, Duquette answered affirmatively.
There doesn't appear to be a set date for a Davis decision, but the O's have other options and know they can't afford to wait.
"I think for the clubs and the players, you have to decide at some point where you're going to play ball and who's going to be on your team," Duquette said. "And the Winter Meetings is one of the threshold times for players to decide where they're going to play and for the clubs to set up their teams. We're getting closer to decision time."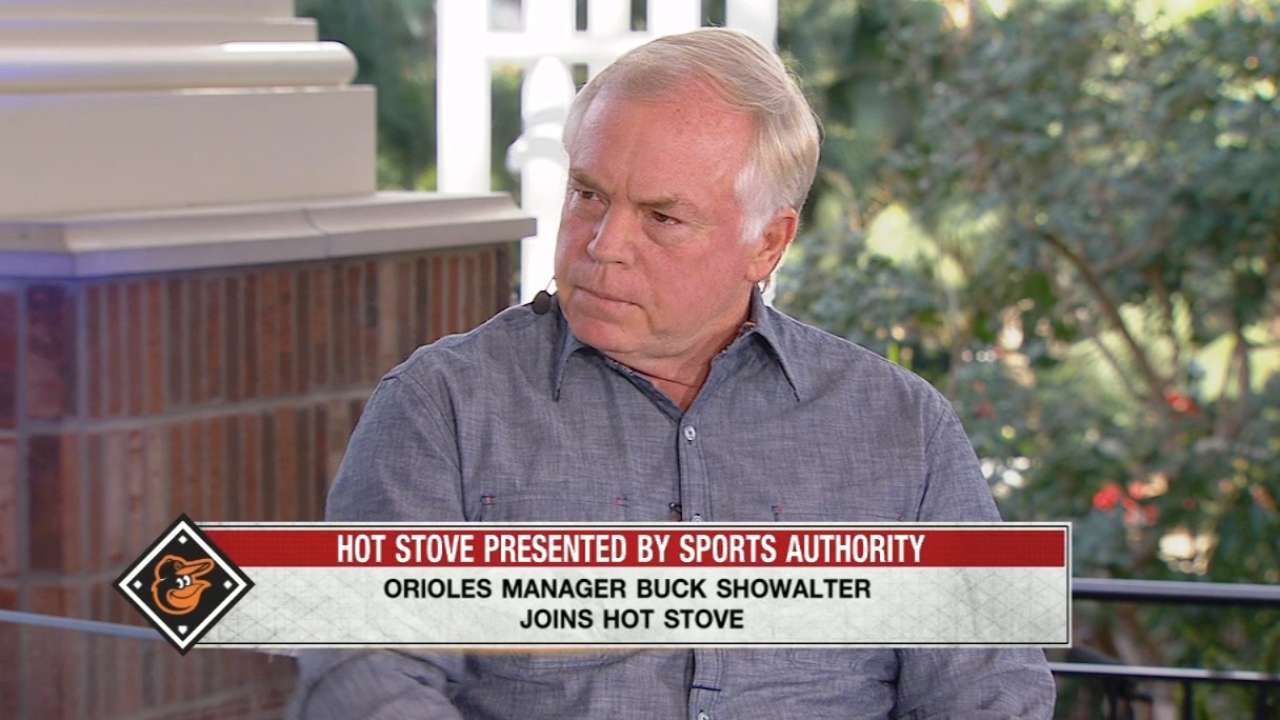 The same is true on the pitching front.
"The pitching market is moving quickly, and there's a lot of teams chasing a few pitchers," Duquette said.
Worth noting
• The Orioles continued to do homework on Thursday's Rule 5 Draft. Duquette wouldn't say if Dylan Bundy being out of Minor League options would prevent them from taking a pitcher.
• The Orioles agreed to a two-year extension with their Class A affiliate, the Delmarva Shorebirds. That contract runs through 2018.
• Asked if the club could feasibly add an outfielder and starting pitcher if it's able to bring back Davis, Duquette said he hoped so.
Brittany Ghiroli is a reporter for MLB.com. Read her blog, Britt's Bird Watch, follow her on Facebook and Twitter @britt_ghiroli, and listen to her podcast. This story was not subject to the approval of Major League Baseball or its clubs.