MLB.com Columnist
Richard Justice
Esurance MLB Awards a celebration of baseball
Ceremony held at Winter Meetings a feel-good moment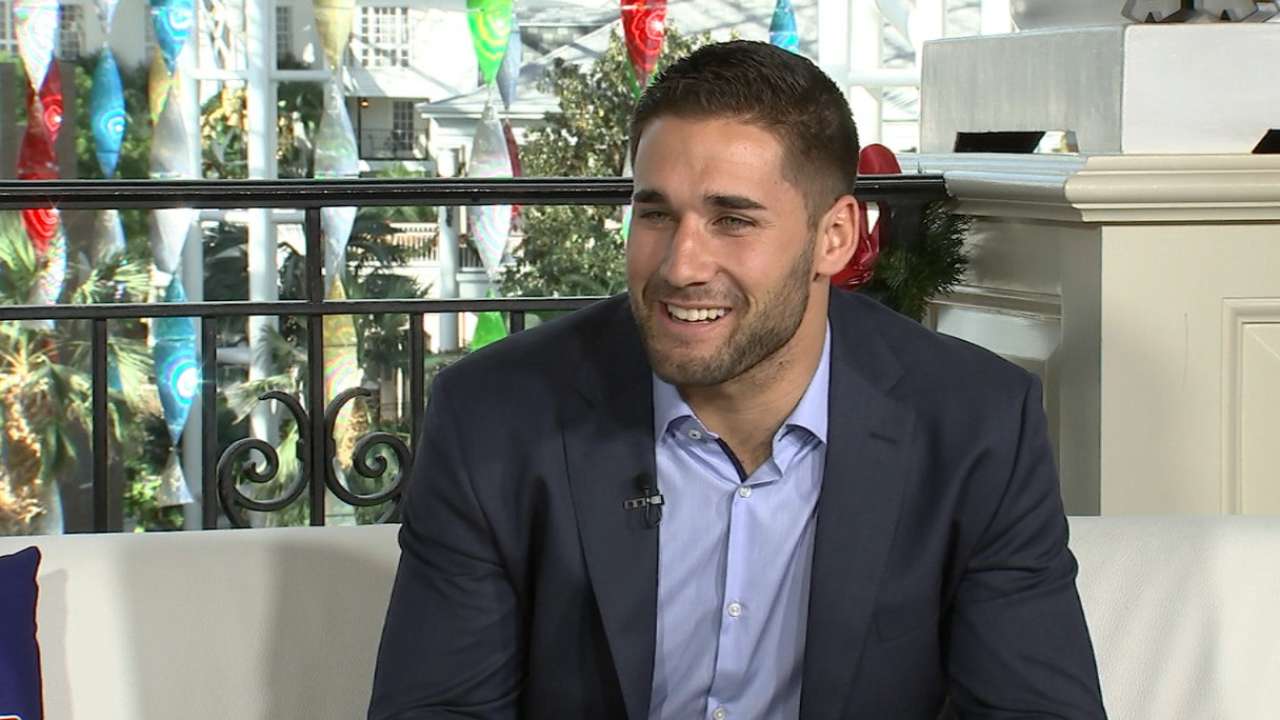 NASHVILLE, Tenn. -- He does things that take your breath away. He does them frequently and at times routinely. In that way, he spoils all of us.
"This is all I ever wanted to do," Rays center fielder Kevin Kiermaier said.
And that attitude and that talent is what baseball celebrated in announcing the 2015 Esurance MLB Awards winners.
Kiermaier was voted baseball's Best Defensive Player as part of wide-ranging tribute to the sport's athleticism and artistry, to its leadership and intangibles. It was a recognition of compelling moments and people, to words that captivated and deeds that entertained.
• Kiermaier receives Best Defensive Player award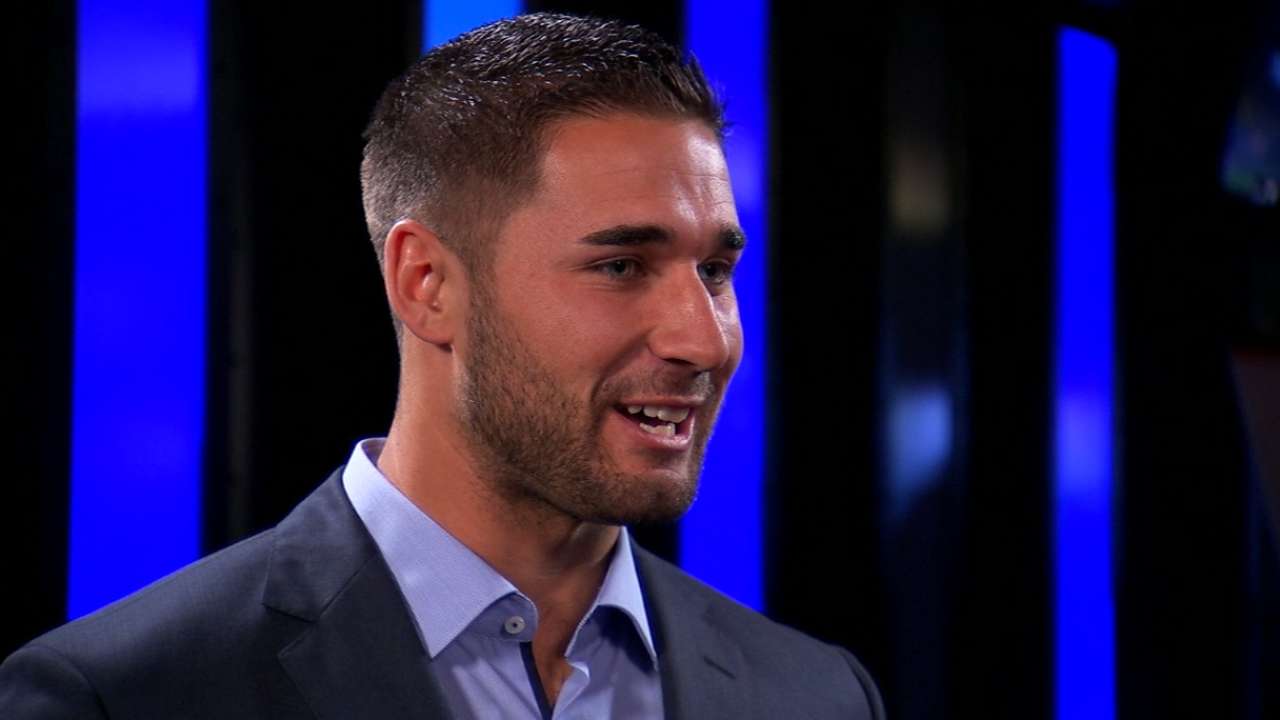 On another day of comings and goings at the annual Winter Meetings, this was a chance to reflect on why we love this game and to reflect on the season we've just watched.
So, sure, we begin with the Kansas City Royals, the champions.
General manager Dayton Moore was honored as the game's Best Executive in balloting done by fans, media members, front-office personnel, former players and Society for American Baseball Research (SABR) members.
Moore changed the baseball world in Kansas City, reconstructing a franchise from the ground up with a brilliant player development system and a series of trades that applied the finishing touches.
• Royals GM Moore named Best Executive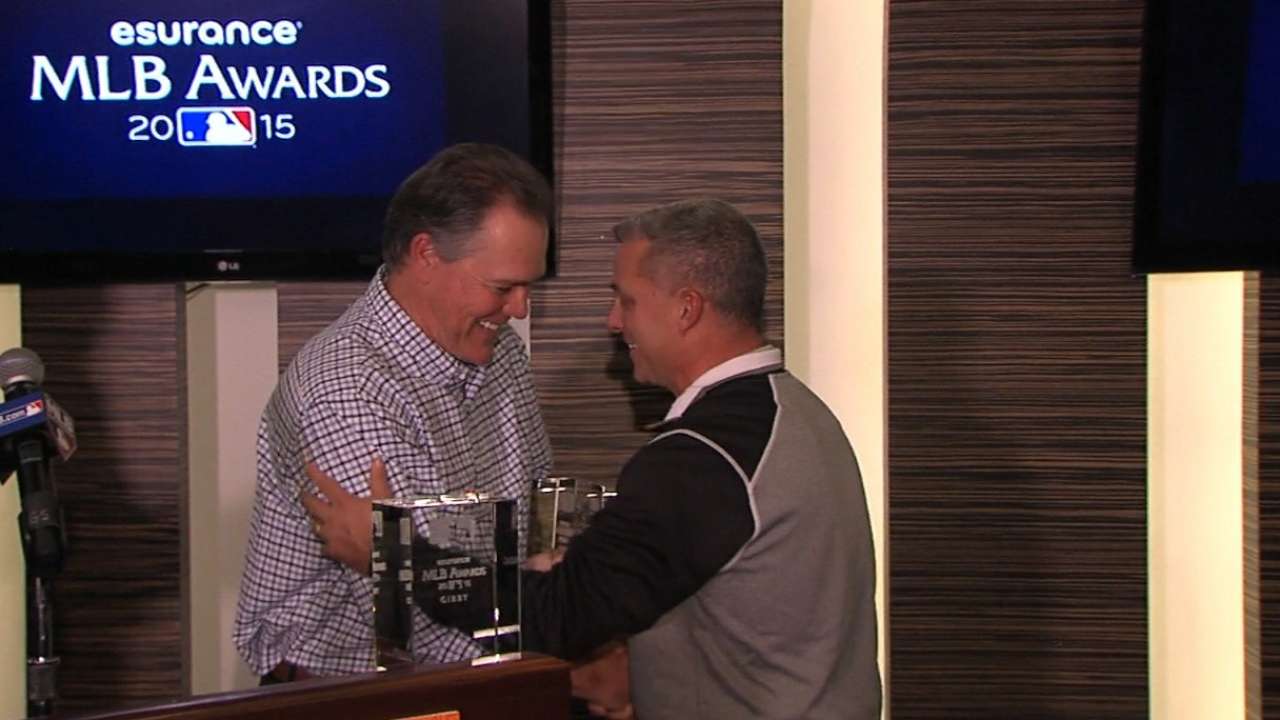 "Dayton is going to defer all credit for this award," Royals manager Ned Yost said. "Ask anybody that works for him. He's our leader. He's the guy that we follow."
Moore did just what Yost predicted he'd do, emphasizing that his Greatness in Baseball Yearly (GIBBY) trophy was a reflection of the "scouts and instructors and all the people who work hard every single day to make baseball special."
And there was Nationals right fielder Bryce Harper, who won the award for being the Best Major Leaguer and Best Everyday Player. Cubs ace Jake Arrieta was honored as the Best Starting Pitcher and Best Breakout Player.
Kris Bryant was the Best Rookie and Prince Fielder the Best Bounceback Player. There were trophies for the Best Defensive Play (Josh Donaldson) and Best Performance (Max Scherzer's second no-hitter).
There were awards for social media posts and television calls and fan catches. If you guessed Jerry Seinfeld took home Best Social Media Post, he now has a GIBBY trophy to prove it.
• Cubs fan honored with Best Fan Catch MLB Award
Joe Maddon was honored, too, as Best Manager, this in his first season with the Cubs, a spectacularly successful run to the National League Championship Series.
"I always admired Joe from across the field," Cubs president of baseball operations Theo Epstein said. "I loved how he got his team to be the aggressor and put the other team on the defensive. He exceeded all of our expectations from day one. He set a tone and an environment where our young players could relax and be themselves and thrive. It's not a coincidence we got better and better as the year went on."
Maddon accepted his Esurance MLB Award on behalf of an entire organization, saying, "Obviously it's about everybody else, and I mean that sincerely. Theo gave me that opportunity to be part of the Cub organization. It's remarkable to be part of this tradition and this organization."
• Maddon wins Best Manager award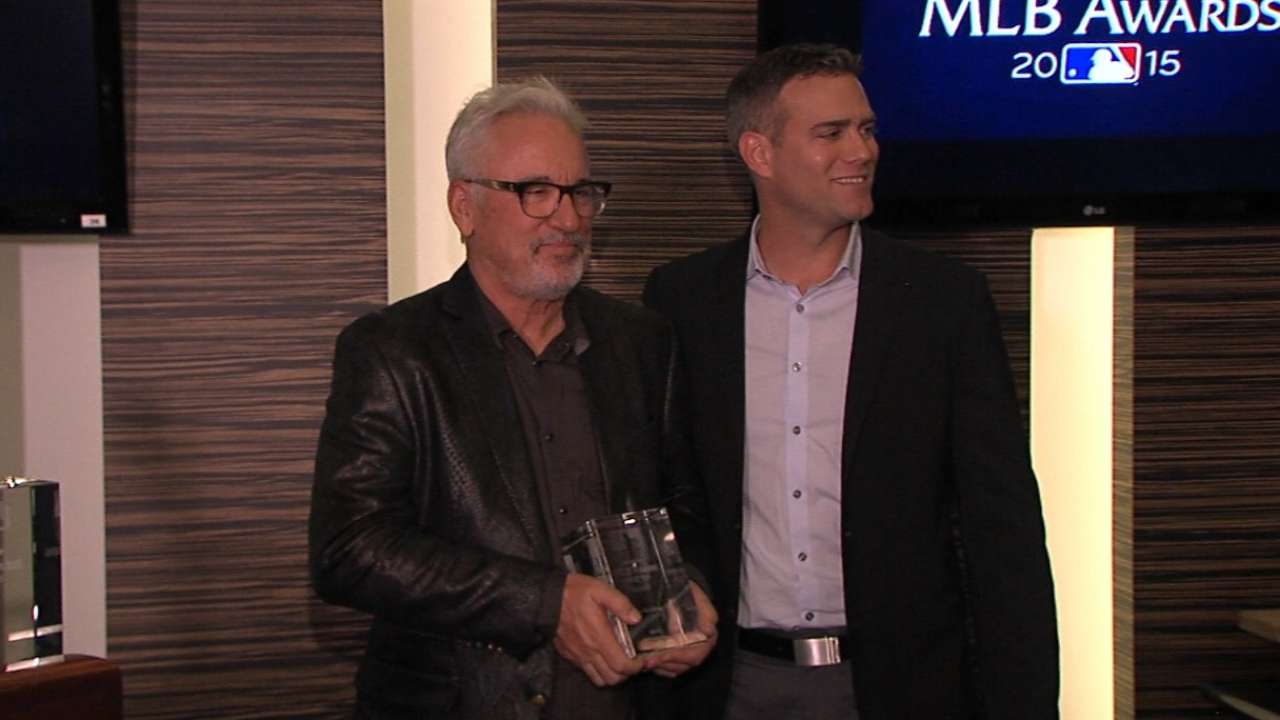 Maddon had spoke of standing in the dugout at Wrigley Field and seeing the seats way up in the corner filled every single night. He said he never stopped being impressed by the passion Cubs fans have for their baseball team.
Kiermaier is going to generate some passion during his career, too. His highlight-reel plays in center field became an almost nightly occurrence. Kiermaier led the Majors with 42 defensive runs saved, according to fangraphs.com.
Kiermaier has worked so hard on his defense and taken so much pride in it that he has come to understand the impact he can have on a game.
"Just trying to control the game as much as I can from center field," Kiermaier said. "I really truly love being out there."
Kiermaier called the Best Defensive Player award "an honor. This is my first full year in the big leagues. This is such a cool thing. I'm so thankful for this opportunity."
It was a reminder that there may never have been a better time to be a baseball fan than this one. From tight pennant races to dazzling performances to new and better ways to enjoy the sport, this might just be the sport's golden age.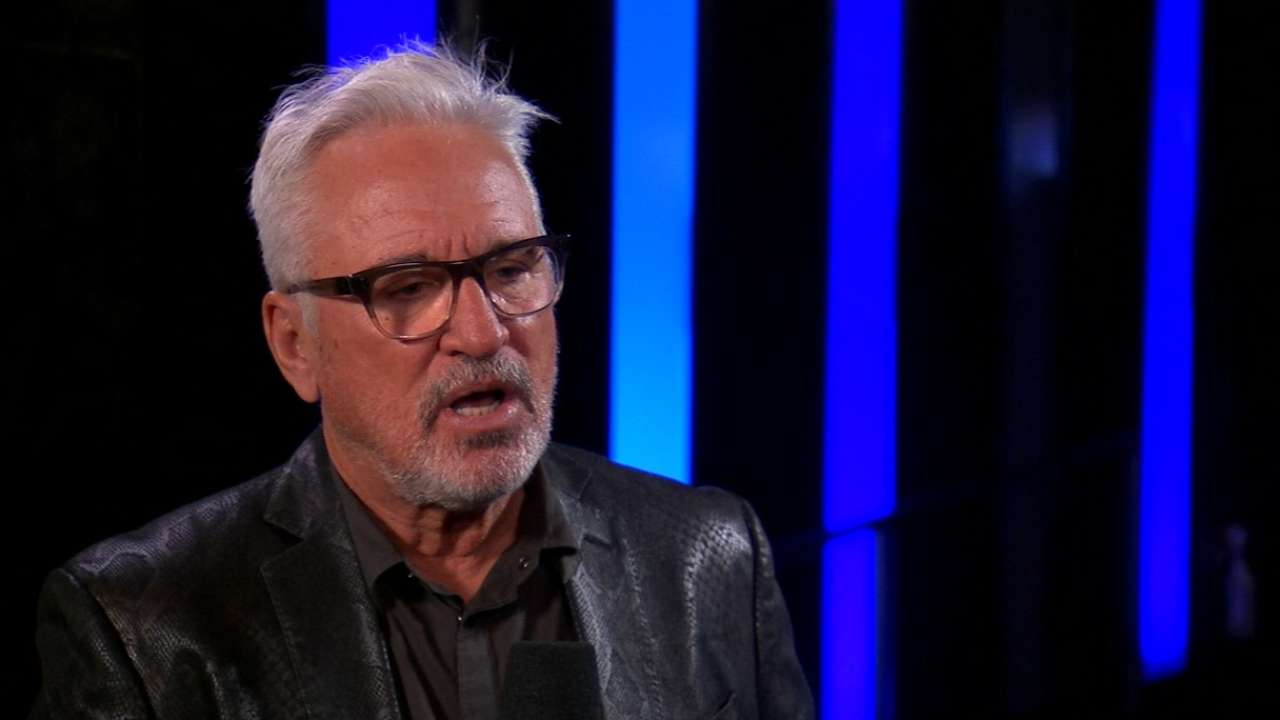 Tuesday was a reminder of all that, of the sport itself and the people who play it. It was a feel-good moment that helped put a fitting punctuation mark on a season that had some of that same vibe.
Richard Justice is a columnist for MLB.com. Read his blog, Justice4U. This story was not subject to the approval of Major League Baseball or its clubs.