Braves land catcher Flowers with 2-year deal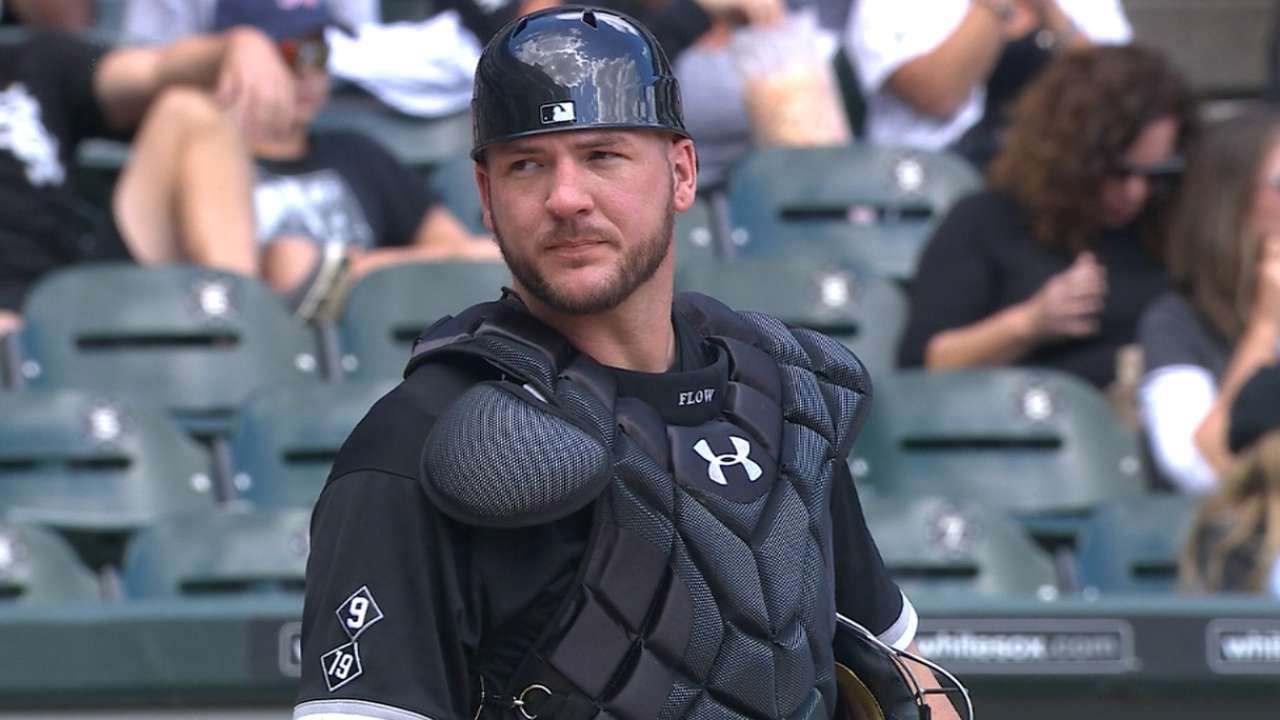 NASHVILLE, Tenn. -- Tyler Flowers' wish was granted early Tuesday evening, when he received an opportunity to return home to fill the Braves' need for a catcher.
A Major League source said Flowers and the Braves agreed to a two-year, $5.3 million contract that is pending a physical. The deal has not been announced by the Braves.
Flowers will share the catching duties in Atlanta with his former White Sox teammate, A.J. Pierzynski. This agreement further signals the likelihood that Christian Bethancourt's days with the Braves are numbered.
Bethancourt lost his role as Atlanta's starting catcher less than two weeks into the 2015 season, and he continued to fall out of favor as the year progressed. Given that Bethancourt is out of options, the Braves are expected to attempt to deal the once highly regarded prospect.
After being non-tendered by the White Sox last week, Flowers set his focus on returning to the Braves, who selected the 6-foot-4, 245-pound catcher in the 33rd round of the 2005 Draft and employed him until trading him to the White Sox after the 2008 season.
This deal provides a true homecoming for Flowers, who was born and raised in suburban Atlanta. His return provides the Braves an opportunity to lessen the workload placed on the 38-year-old Pierzynski, who logged 104 starts as Atlanta's catcher in 2015.
Flowers worked alongside Pierzynski when the young catcher experienced short stints at the Major League level in 2009-10. He then served as Pierzynski's primary backup with the White Sox during the next two seasons.
While serving as the White Sox's primary catcher over the past three seasons, Flowers has batted .228 with 34 homers and a .656 OPS. The 29-year-old veteran hit .239 with nine homers and a .652 OPS over 361 plate appearances this past season.
Flowers has been lauded for his framing skills, but some of his defensive numbers slipped this past year. He caught 26.4 percent of basestealers and was charged with nine passed balls in 1,052 innings during the 2014 season. But he had a 14.5 CCS percentage and was charged with 15 passed balls this year.
Ironically, the Braves are looking for another catching option because of the concerns they have developed for Bethancourt, who had entered this year considered their catcher of the future. Bethancourt caught eight of the 19 opponents who attempted to steal against him, but he was charged with eight passed balls in just 357 innings.
While Bethancourt's strong arm provides some value, his 44.1 innings-to-passed balls ratio has been a problem. Flowers has recorded an 81.8 innings-to-passed balls ratio over the past three seasons.
Mark Bowman is a reporter for MLB.com. This story was not subject to the approval of Major League Baseball or its clubs.