Ventura not looking past 2016 season
White Sox manager has just one year left on contract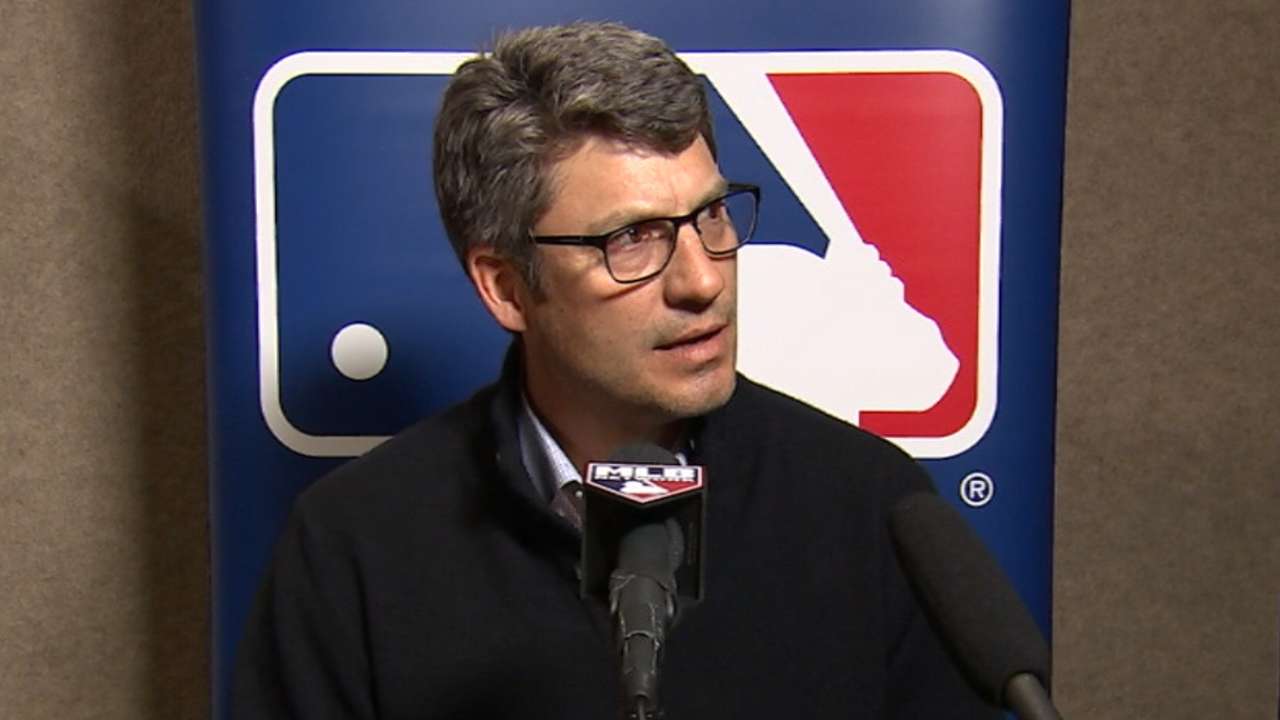 NASHVILLE, Tenn. -- After all the criticism from a less-than-thrilled fan base, after all the speculation that he might not be back for the 2016 season, Robin Ventura sat in the Opryland Hotel on Tuesday and answered questions about still having fun as White Sox manager after a tough 2015.
"You mean like right now?" said Ventura with a smile.
Dealing with the media might have been a high point for Ventura from time to time last season. The year began with high expectations after a flurry of offseason moves by general manager Rick Hahn appeared to push the team toward contention. Ventura embraced those high expectations, almost defiantly, but still with a quiet cool.
Then, the season went sideways quickly for the White Sox. The offense didn't hit, and as Ventura mentioned Tuesday, the defense suffered a bit as the White Sox tried to find players who might be a little short with the glove but could spark the attack. That outside optimism turned venomous, but Ventura has moved on to the next step of the upcoming season.
"We know that I have one year left on the contract," Ventura said. "I've never been one to seek more years if it's going to make me feel any better or the security of it.
"You come and do your job. I think that's part of being in baseball. Even as a player, if you have one year left, come and do your job. Do the best you can and try to enjoy it."
Hahn and his staff have been on a search to improve the White Sox offense during the Winter Meetings. They worked the same before the Winter Meetings, and even if they finish without a move before leaving Nashville, they will continue looking for improvements right on through Spring Training.
• Winter Meetings interview with Robin Ventura
It's a singular sort of focus. That determination became evident on Tuesday when Hahn greeted a question regarding Ventura's future past his fifth season on the job with a bit of an eye roll.
"We are not worried about any of that right now," Hahn said. "It's only about getting us in the best position to win in '16. That's all anybody cares about."
Scott Merkin is a reporter for MLB.com. Read his blog, Merk's Works, follow him on Twitter @scottmerkin, on Facebook and listen to his podcast. This story was not subject to the approval of Major League Baseball or its clubs.