Maddon guarding against sophomore jinx
Cubs manager addresses topic with front office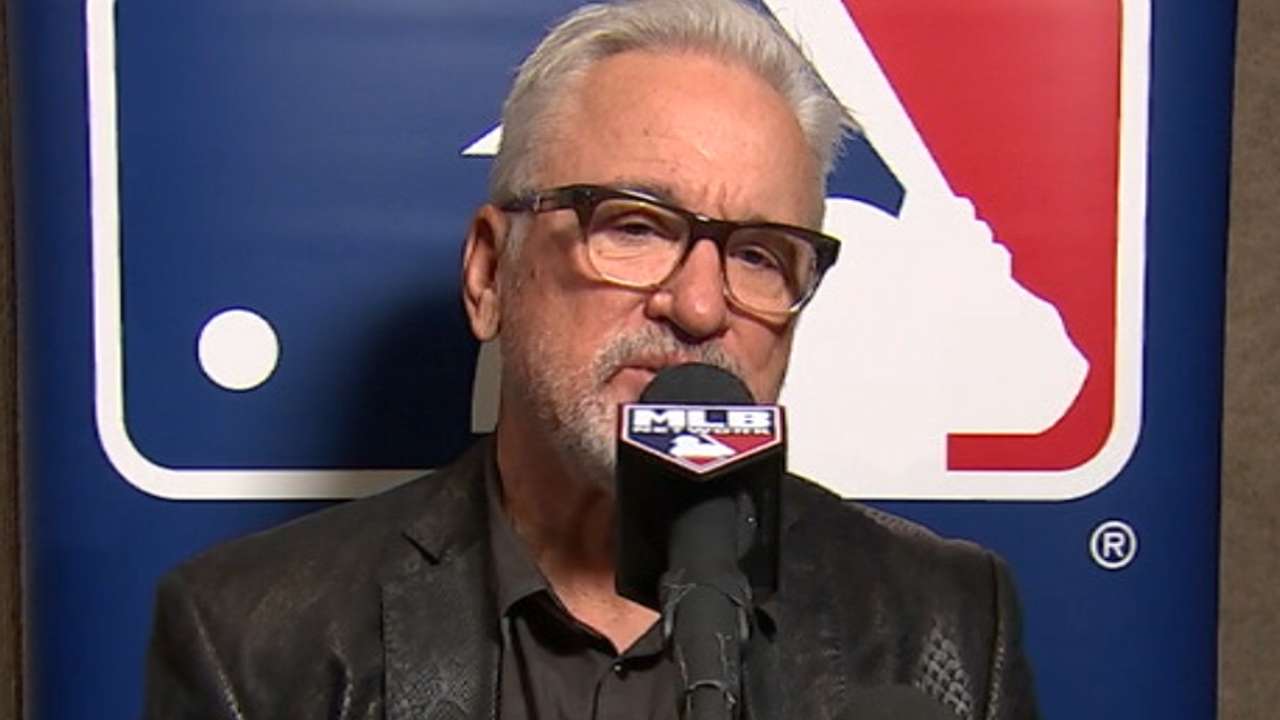 NASHVILLE, Tenn. -- The Cubs relied on several rookies in their 97-win season and trip to the postseason in 2015. How do they avoid a sophomore jinx? Manager Joe Maddon is already thinking about that.
"I think the sophomore jinx is all about the other team adjusting to you and then you don't adjust back," Maddon said Tuesday during his manager session at the Winter Meetings. "So the point would be that we need to be prepared to adjust back. I think that's my definition of the sophomore jinx, and sometimes you will get the group that takes things for granted and believes or concedes that it's just going to happen again."
Maddon said he addressed the topic of how players like Kris Bryant, Addison Russell, Kyle Schwarber deal with Year 2 during a meeting Tuesday with the Cubs' front office in Nashville.
"I've already talked to them about the fact that's the one thing I have been thinking about is how to avoid that," Maddon said.
He just has to figure out the timing of his message. Maddon said he didn't want to hit players with any negative vibes when they report to Spring Training in February, but needs to make them aware.
"The target's going to be bigger, and I want us to embrace the target," Maddon said. "The pressure is going to be possibly greater, and I want us to embrace the pressure. The bigger target, the greater pressure, I think, equals a grander chance for success. So I'm all about that, and I definitely will bring that to our guys' attention."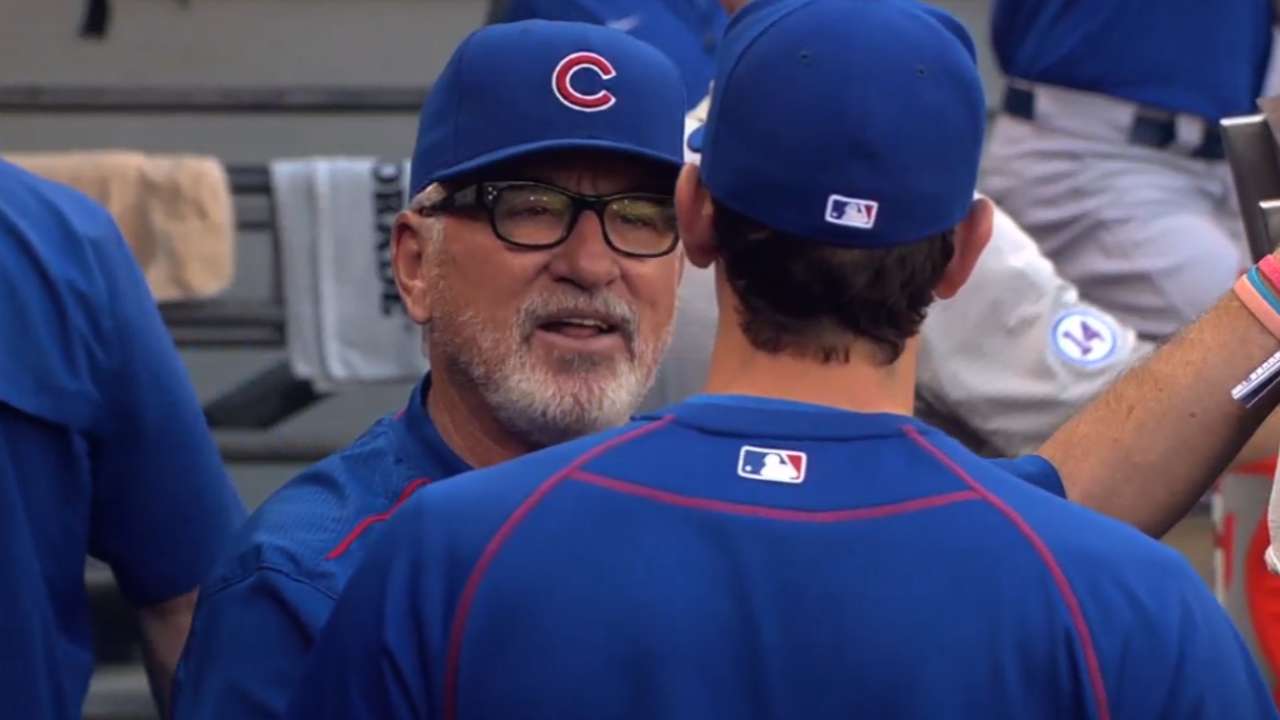 Maddon wasn't too worried, though, considering the players involved.
"The combination of the accountability of our young players combined with our veterans, I really believe we could avoid those kind of pitfalls," he said.
Maddon said the rookies' ability to overcome in-season struggles should prepare them for any difficulties they may have in their second years.
"They're going to become more consistent," he said of the young players. "They're going to understand what pitchers are trying to do better. Thus, they're going to be even better offensive players."
What the players will have to deal with now is that opponents have a better scouting report.
"The point is everybody knows us now," Maddon said. "At least these guys have that veteran leadership from last year, so they know how to react to moments a little bit better now. They're not going to get as wide-eyed or freaked out over an 0-for-7 or an 0-for-8, so that's going to be beneficial."
The question, though, is whether all of the young players will return. Javier Baez and Jorge Soler both have been mentioned in trade rumors. Has Maddon braced for the possibility that they could lose one of the two?
"As of right now, I don't anticipate that happening, I really don't," Maddon said. "But if it were to happen, it happens."
Carrie Muskat is a reporter for MLB.com. She writes a blog, Muskat Ramblings. You can follow her on Twitter @CarrieMuskat and listen to her podcast. This story was not subject to the approval of Major League Baseball or its clubs.