Flores hit by pitch, fractures left ankle
Injury in winter ball not expected to keep Mets shortstop from Spring Training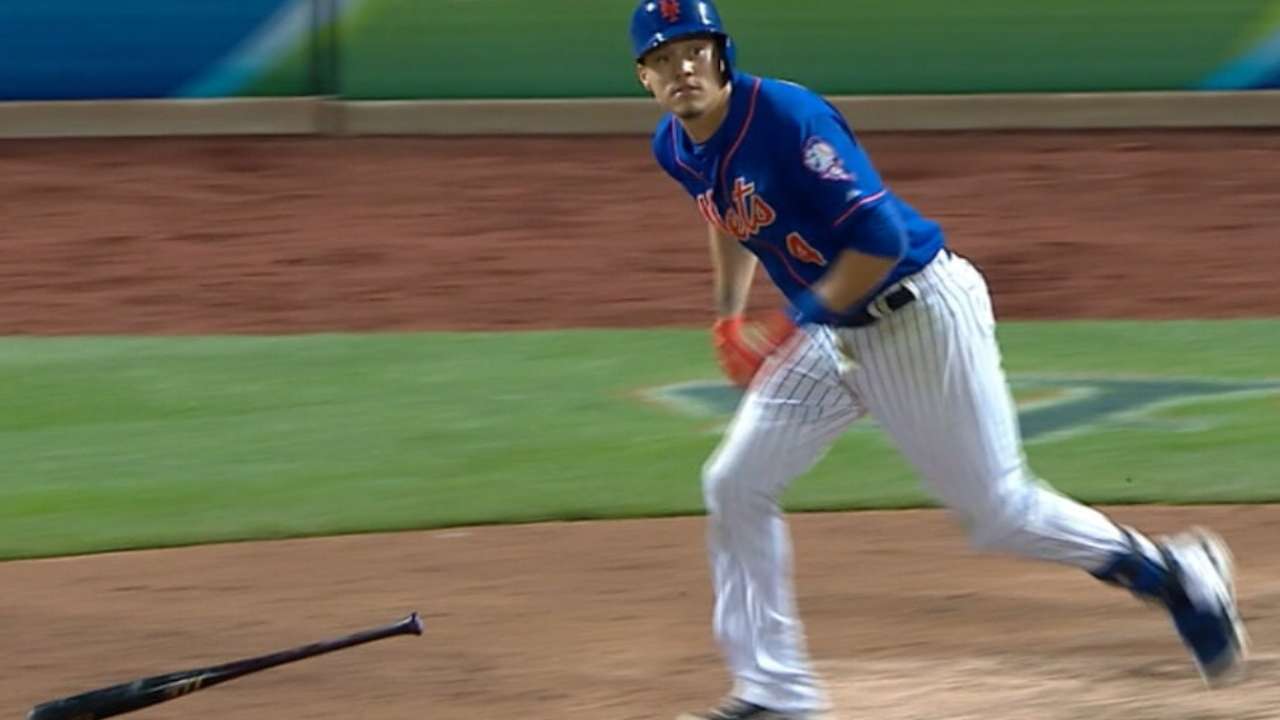 NASHVILLE, Tenn. -- Shortstop Wilmer Flores will spend the next few weeks in a boot after fracturing a bone in his left ankle during winter ball, the Mets revealed on Tuesday. Team doctors expect him to be ready for the start of Spring Training.
Flores, 24, sustained a non-displaced fracture in the inside part of the ankle after being hit by a pitch in his native Venezuela. He traveled to New York for testing, which revealed the break.
"I'm concerned about it," manager Terry Collins said, referencing the fact that both Flores and Ruben Tejada, whose right leg was fractured in October, are nursing broken bones. "Lower leg injuries, they are tough. But they both ... have got to get ready."
The Mets' projected starting shortstop heading into next season, Flores hit .286 with a 1.055 OPS in five games for the Bravos de Margarita in the Venezuelan Winter League. His first full regular season with New York included 16 homers in 510 plate appearances, along with a .263 average and .703 OPS.
Barring a shortstop acquisition this offseason, Flores is the favorite to start there for at least the early part of next season. Other shortstops on the 40-man roster include veteran backup Tejada and rookie Matt Reynolds, both of whom could vie for the job this spring.
"I'm going to let them compete," Collins said. "I told the coaches that next spring, we have to give Matt Reynolds a legitimate chance to see what kind of player he can be."
Anthony DiComo is a reporter for MLB.com. Follow him on Twitter @AnthonyDiComo and Facebook, and listen to his podcast. This story was not subject to the approval of Major League Baseball or its clubs.