MLB.com Columnist
Fred Zinkie
What recent moves mean for 2016 fantasy
While many of us hit the gym or the treadmill, Major League executives worked off their Thanksgiving feast by burning up the phone lines and making a flurry of major transactions in recent days. With the Winter Meetings in full swing, wise fantasy owners will assess the changing landscape before the next flood of moves.
Boston pays the price for Price
With a lengthy track record of success in the American League East and a lifetime 1.95 ERA over 74 innings at Fenway Park, Price could continue to thrive after signing with the Red Sox. Backed by a strong lineup that boasts skilled veterans Dustin Pedroia, David Ortiz and Hanley Ramirez as well as impressive youngsters Mookie Betts and Xander Bogaerts, the left-hander should receive plenty of run support. And with a bullpen that includes Craig Kimbrel, Koji Uehara and Carson Smith, the club will be able to turn many late-inning leads into victories.
Greinke ditches Dodgers for D-backs
After leading the Majors in both ERA (1.66) and WHIP (0.84), Zack Greinke would have ranked as a 2016 mixed-league ace no matter where he chose to sign. But since Chase Field is not pitcher-friendly, the right-hander will have to be especially effective in order to again rank among the top-5 fantasy arms. Wise fantasy owners will set expectations for a 2.90 ERA and a 1.08 WHIP in '16, noting that Greinke benefited from a .232 BABIP in '15 that was nearly 70 points lower than his career mark.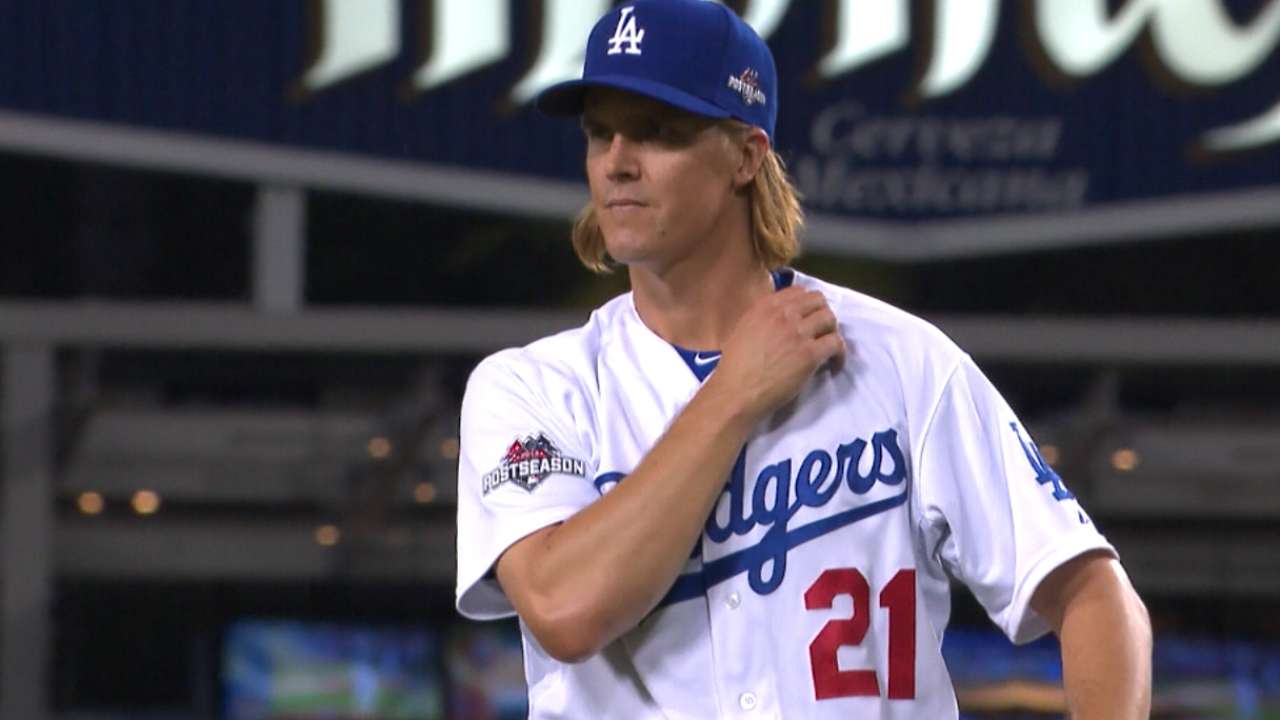 There's a Shark in the Bay Area
Jeff Samardzija was frequently drafted as a No. 2 mixed-league starter last year, but he struggled a great deal during his lone season on Chicago's South Side. After posting a 2.99 ERA, a 1.07 WHIP and an 8.3 K/9 rate one year prior, the right-hander took big steps back in all three departments (4.96 ERA, 1.29 WHIP, 6.9 K/9 rate) last year on a team with a below-average defense and a hitter-friendly venue. The move to San Francisco is bound to help the Indiana native, however, as he will toss in front of a strong fielding unit -- and to catcher Buster Posey, a stellar pitch framer -- at a pitcher-friendly home park that should aid him in curtailing his homer woes from 2015 (1.2 HR/9).
Dodgers ink Iwakuma
A move to the Senior Circuit and pitcher-friendly Dodger Stadium should ensure that Hisashi Iwakuma continues to provide helpful ratios in 2016. The 34-year-old ought to win his share of games for a Dodgers club that expects to contend for a fourth straight National League West crown, and the league switch may help him improve on his career 7.6 K/9 rate. But having spent time on the disabled list in each of the past two seasons, Iwakuma needs to stay healthy in order to be a valuable mid-rotation mixed-league starter.
Park arrives in Minnesota
After Pirates infielder Jung Ho Kang made a successful transition from the Korea Baseball Organization last season, Byung Ho Park is sure to generate plenty of fantasy buzz in 2016. The slugger recorded head-turning numbers in '15 -- a .343 average with 53 homers and 146 RBIs in 140 games -- and he could make an immediate impact in mixed leagues, even with a notable regression from his overseas production. Park should not be viewed as a top-12 first baseman for '16 mixed leagues, but he is a fine selection in the second half of drafts for those formats.
Trumbo traded to Baltimore
With most of his fantasy value tied to his long-ball total, Mark Trumbo gets a big fantasy boost from this trade. Set to amass roughly half of his at-bats at hitter-friendly Camden Yards, the slugger will have a great chance to smack 30 homers in 2016. Trumbo should also manage an impressive RBI tally from the heart of the O's lineup.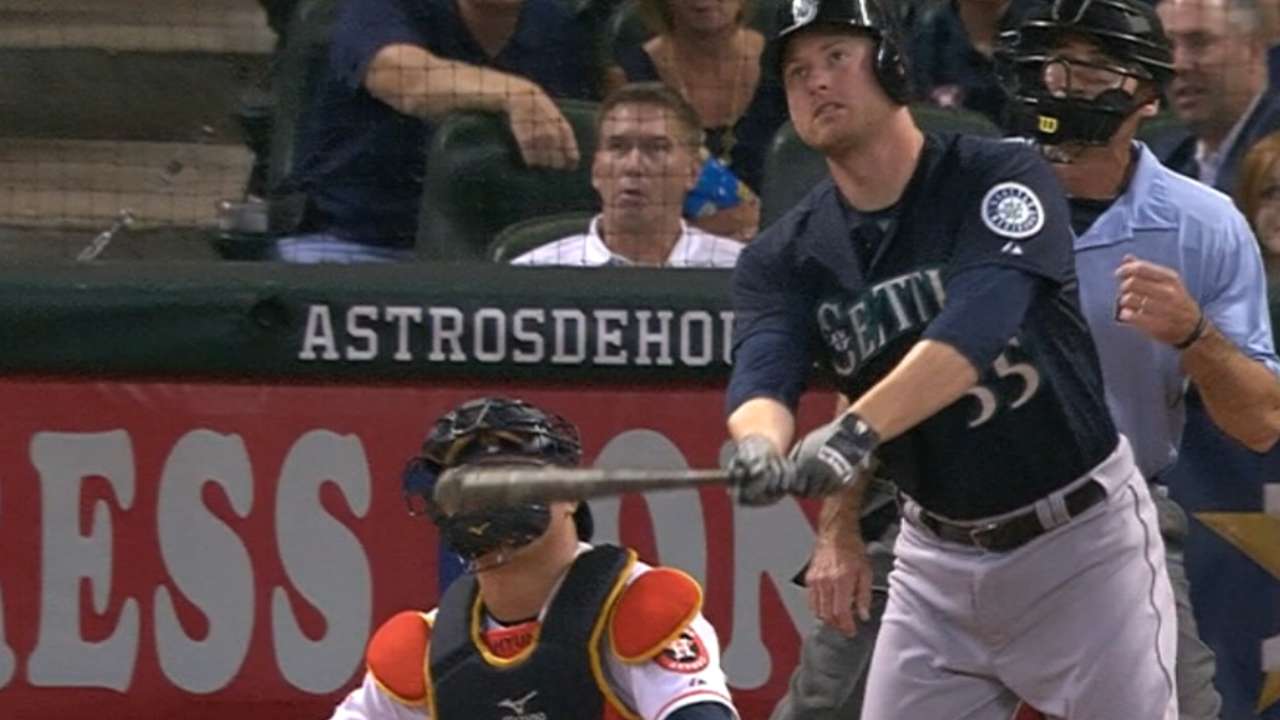 Aoki arrives in Seattle
With solid plate discipline and excellent contact skills, Nori Aoki ranks among baseball's most consistent hitters, though his ultimate fantasy value in 2016 could depend on where he bats in the Mariners' lineup. If he were to hit leadoff -- a likely scenario given Seattle's current roster construction -- Aoki could be a solid source of runs, steals and batting average for standard mixed-league owners.
Lackey leaves Cards for rival Cubs
By signing with the Cubs, John Lackey has an excellent opportunity to be a valuable back-of-the-rotation asset in shallow fantasy leagues during 2016. The right-hander will be hard-pressed to replicate his 2.77 ERA from last season, but a mark close to last year's 3.57 FIP should be attainable.
Madson moves west
For now, an expected setup role in front of closer Sean Doolittle will keep Ryan Madson off most mixed-league draft lists. But Doolittle is coming off a season in which he made just 12 appearances thanks to shoulder issues. If Doolittle continues to battle ailments -- or if the A's opt to maximize his southpaw arm via lefty-on-lefty matchups in earlier innings -- Madson could be a valuable closer for shallow-league owners.
Fred Zinkie is the lead fantasy baseball writer for MLB.com. Follow him on Twitter at @FredZinkieMLB. This story was not subject to the approval of Major League Baseball or its clubs.