MLB.com Columnist
Anthony Castrovince
Let's play Day 2: Stage set after undone deal
Shakeups brewing as Winter Meetings in full swing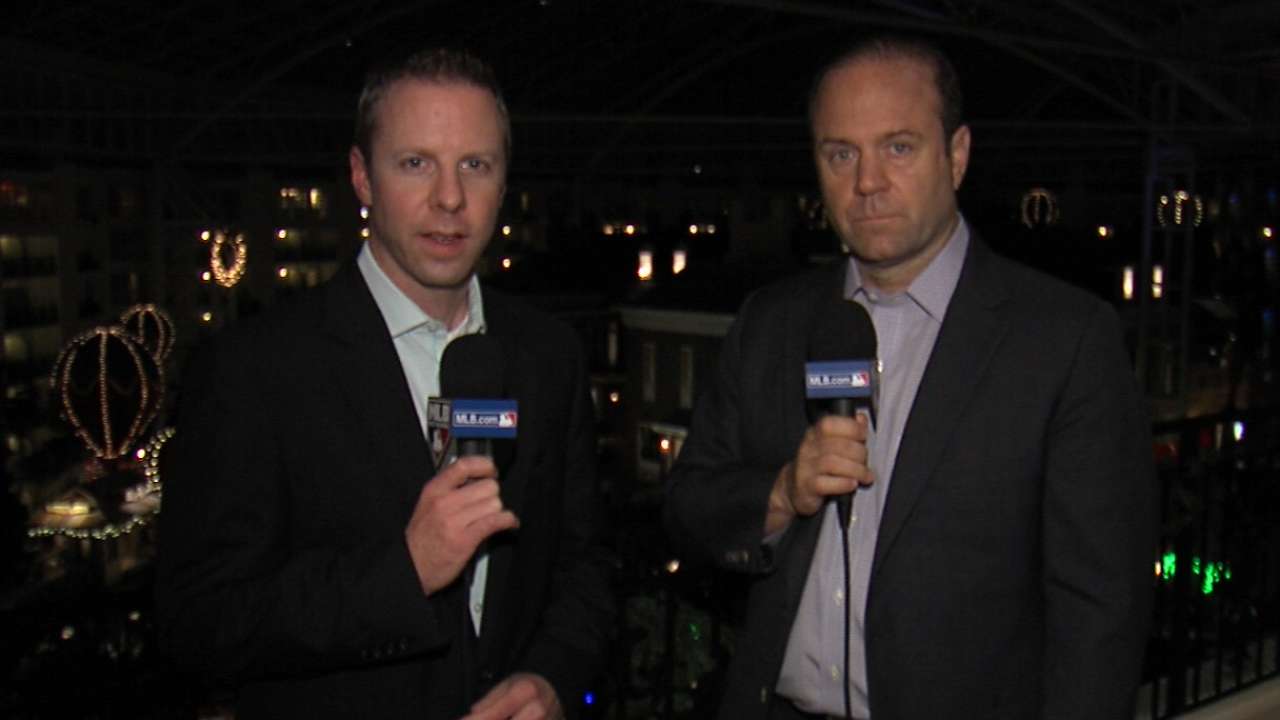 NASHVILLE, Tenn. -- One executive who has been around a while called Monday "as busy as any day I can remember at the Winter Meetings."
Now, you might be reading that and thinking, "Huh?" After all, from the standpoint of completed transactions, Monday rated as fairly quiet, though the proposed Aroldis Chapman deal that came to a halt after a reported gun incident certainly had the baseball world buzzing.
• Hot Stove: Track free agents
But these Meetings are all about what's going on away from public view, in the executive suites that line the upper floors of the Opryland Hotel. And the general consensus emanating out of those rooms is that there is enough momentum in this market to believe we won't be leaving Music City without at least a few more significant shakeups.
Here's a rundown of what went down Monday and what might be on the horizon for Tuesday.
Done deals
• When the Mariners decided to let Hisashi Iwakuma walk to the Dodgers because they didn't want to commit a third year to him (the Dodgers have come to terms with Iwakuma on a three-year, $45 million pact), they shifted to a backup plan. Seattle landed Wade Miley and reliever Jonathan Aro from Boston in exchange for reliever Carson Smith and lefty Roenis Elias. The Red Sox got tons of calls on their starting pitchers after signing David Price, and they found a fit that could significantly impact their bullpen. From the M's perspective, Miley is a cost-controlled asset for the next two seasons, and he should slot in nicely alongside Felix Hernandez, Taijuan Walker and James Paxton.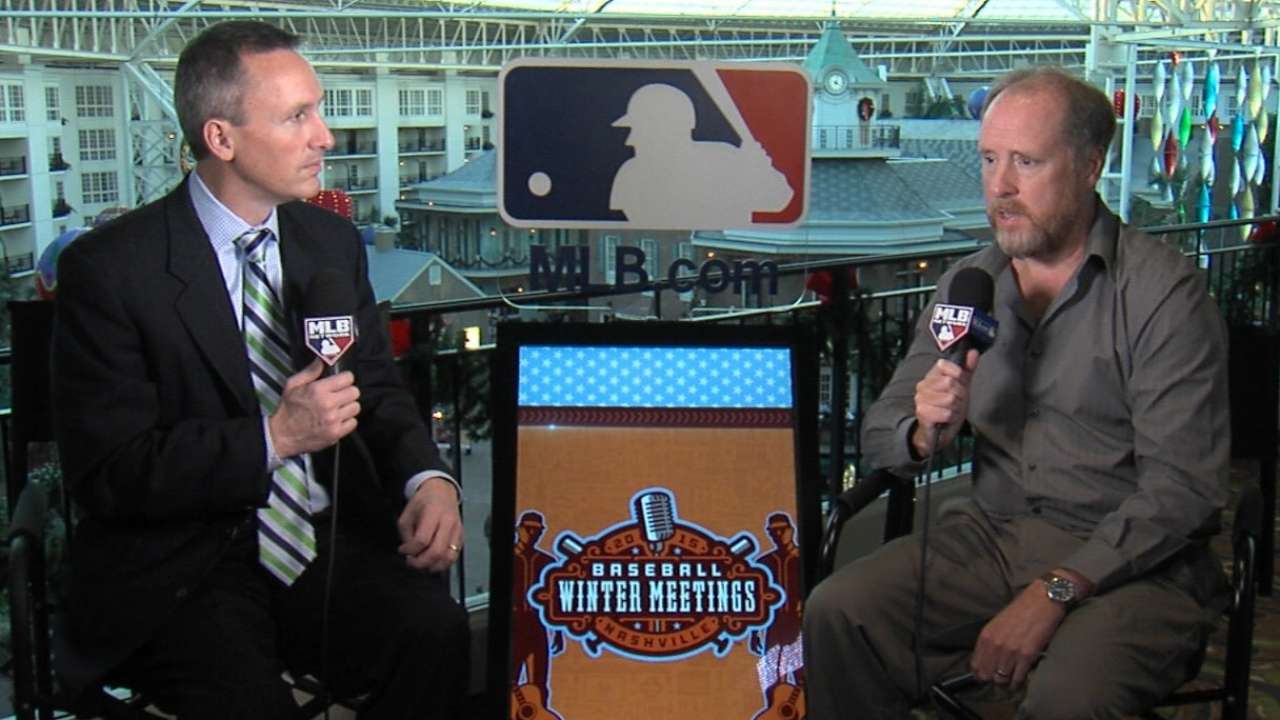 • The Royals made their re-signing of Chris Young official and are close to wrapping up an agreement with former closer Joakim Soria. Young -- who got a two-year, $10 million deal, with a mutual option for a third -- was a buy-low bargain on the World Series champs' pitching staff, making 18 starts and stringing together a 3.06 ERA in 34 games total. Soria, who will reportedly get three years and $25 million, last pitched for Kansas City in 2011. He had a 2.53 ERA over 72 outings between the Tigers and Pirates last year.
Not-so-done deal
The deal was close, but it was not closed.
Hours after reports that the Dodgers and Reds had come to agreement on a trade involving Chapman, word came down that the deal had hit a snag. Chapman's involvement in an alleged domestic violence incident is reportedly under investigation by MLB. That process will likely have to play out in full before a fit can be found for Chapman, a key trade chip for rebuilding Cincinnati.
"We've talked to several clubs," Reds president of baseball operations Walt Jocketty said. "I've notified them all tonight that we will step back for a couple of weeks or whatever it takes."
Miller time?
We know the Braves have been open to just about anything on the trade market, and that includes Shelby Miller, who broke out in a big way in 2015 despite an almost laughable lack of run support. Atlanta has done a terrific job of stockpiling young arms in its rebuild over the past calendar year, but the Braves are light on position-player prospects. A Miller trade could change that, and there appears to be momentum toward getting a deal done. Stay tuned.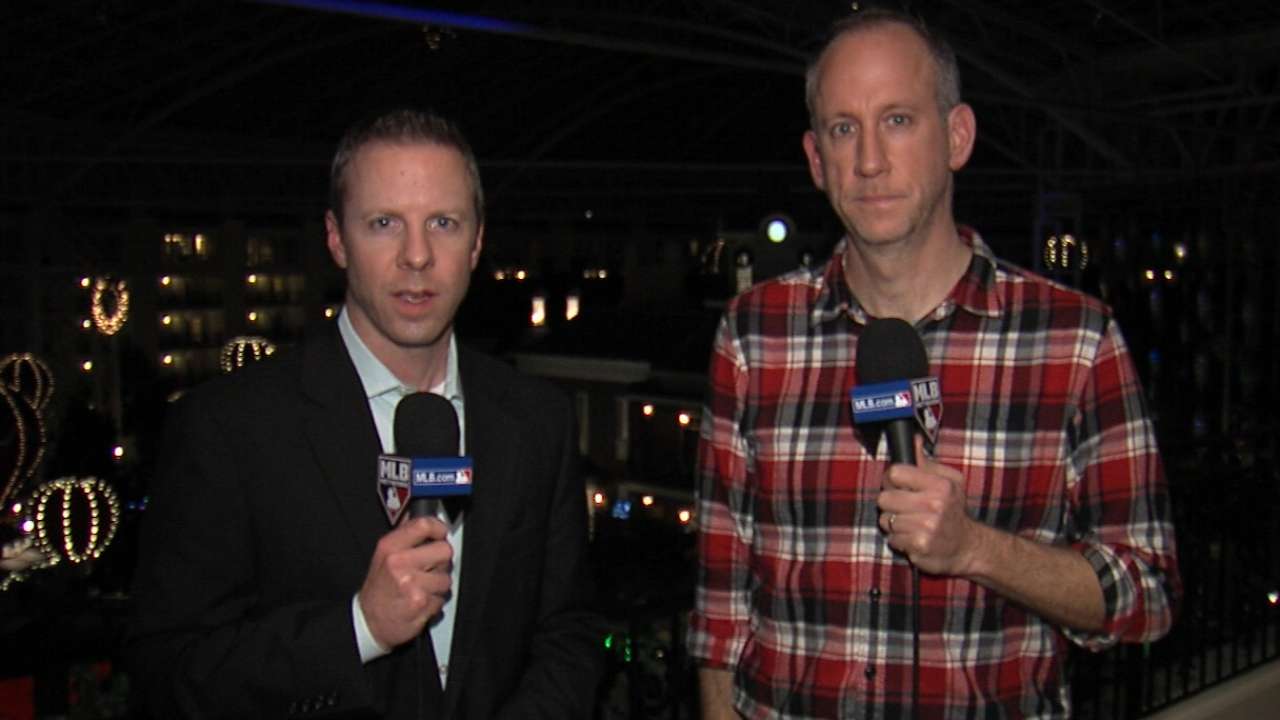 No way, Jose?
Another elite Cuban pitcher who is the subject of rampant trade rumors is Jose Fernandez. But trading Fernandez, who is under control on the cheap for three more years, is not nearly as pressing a matter for the Marlins as moving Chapman is for the Reds. Miami is looking to add pitching, not subtract. That's why the asking price for Fernandez has been as high as possible.
"He's not available," Marlins president of baseball operations Michael Hill said, before adding, "but it doesn't stop the phone calls from happening."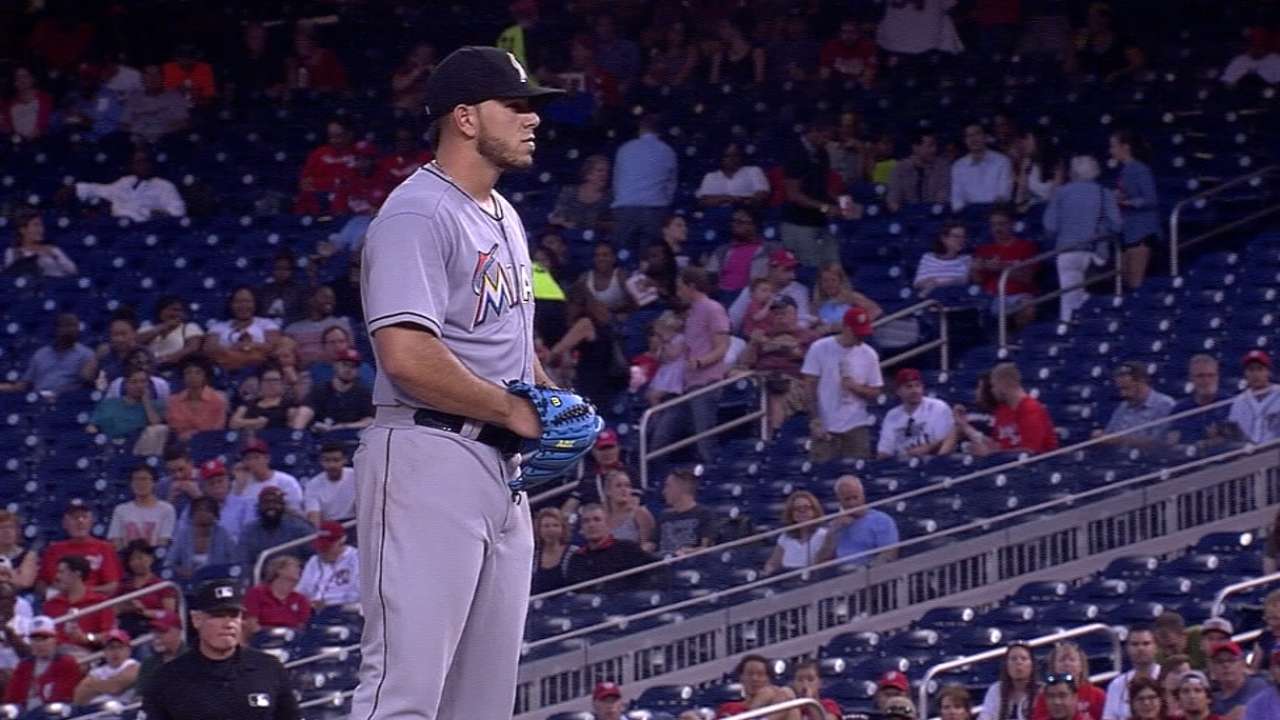 Where will Zo go?
Ben Zobrist lives in Nashville and is expected to have a face-to-face meeting with the Nationals here. He's already met the Mets.
Though Zobrist's value has generally rested in his versatility, there is some belief that he prefers to lock in at second base at this stage of his career. If that's the case, the Mets, Nats and Dodgers make the most sense for him. The Giants have interest in Zobrist as a left fielder.
Zobrist is expected to make his decision by the end of these Meetings. He'd be the first big domino in what remains a remarkably quiet position-player market.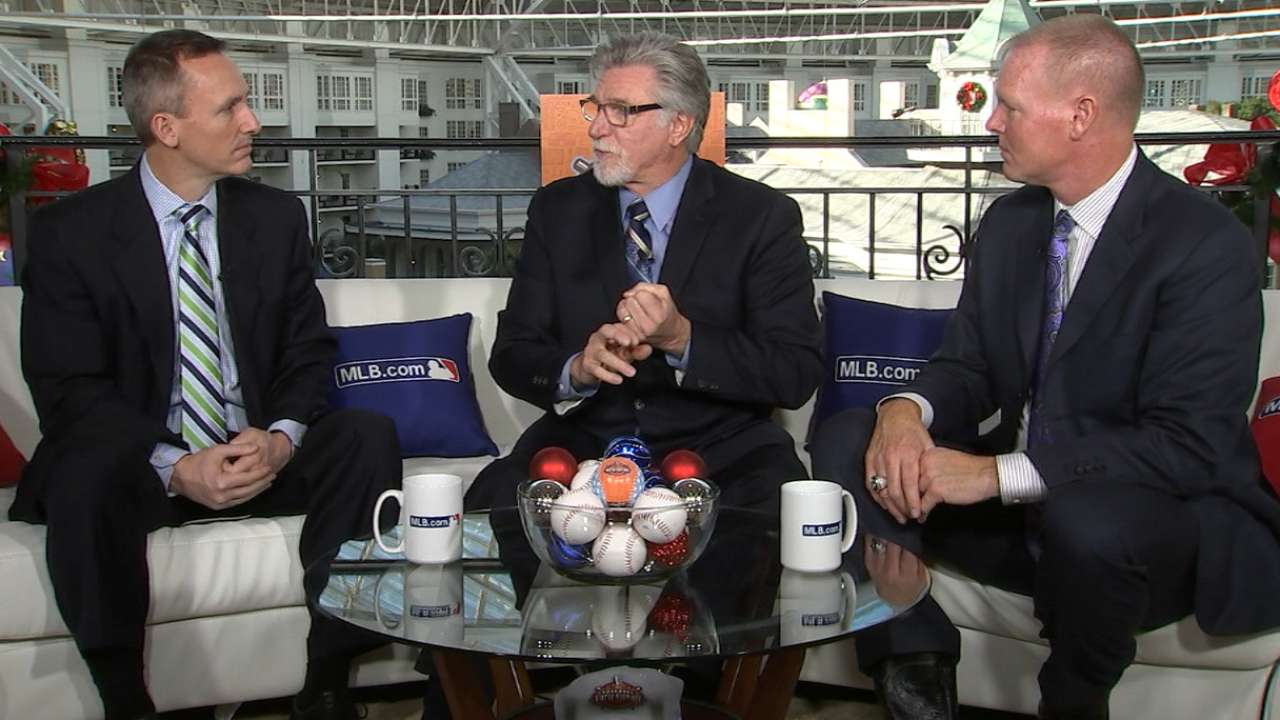 T-Ray-de brewing?
There are multiple teams with pitching depth to deal, and the Indians and Angels are among them. But right now, the Rays are the ones generating the most conversation, as they seem open to discuss any pitcher on their roster not named Chris Archer -- including the injured Alex Cobb.
There have been multiple reports of a deal percolating with the Cubs for Javier Baez, but as we've seen, a deal is not a deal until it's done.
Zona'd in on pitching
Once you've surprisingly signed Zack Greinke to a contract with the largest average annual value in history, what do you do for an encore? If you're the D-backs, you keep looking to add to the starting staff beyond Greinke.
The D-backs have interest in Mike Leake, but their preference is to swing a trade for a cost-controlled young arm. Arizona definitely has the position-player depth -- particularly in the outfield -- to pull it off.
The Greinke signing came together in a single day. Perhaps a swap could come to fruition just as quickly.
Anthony Castrovince is a reporter for MLB.com. Read his columns and follow him on Twitter at @Castrovince. This story was not subject to the approval of Major League Baseball or its clubs.