Giants casting wider net for outfield help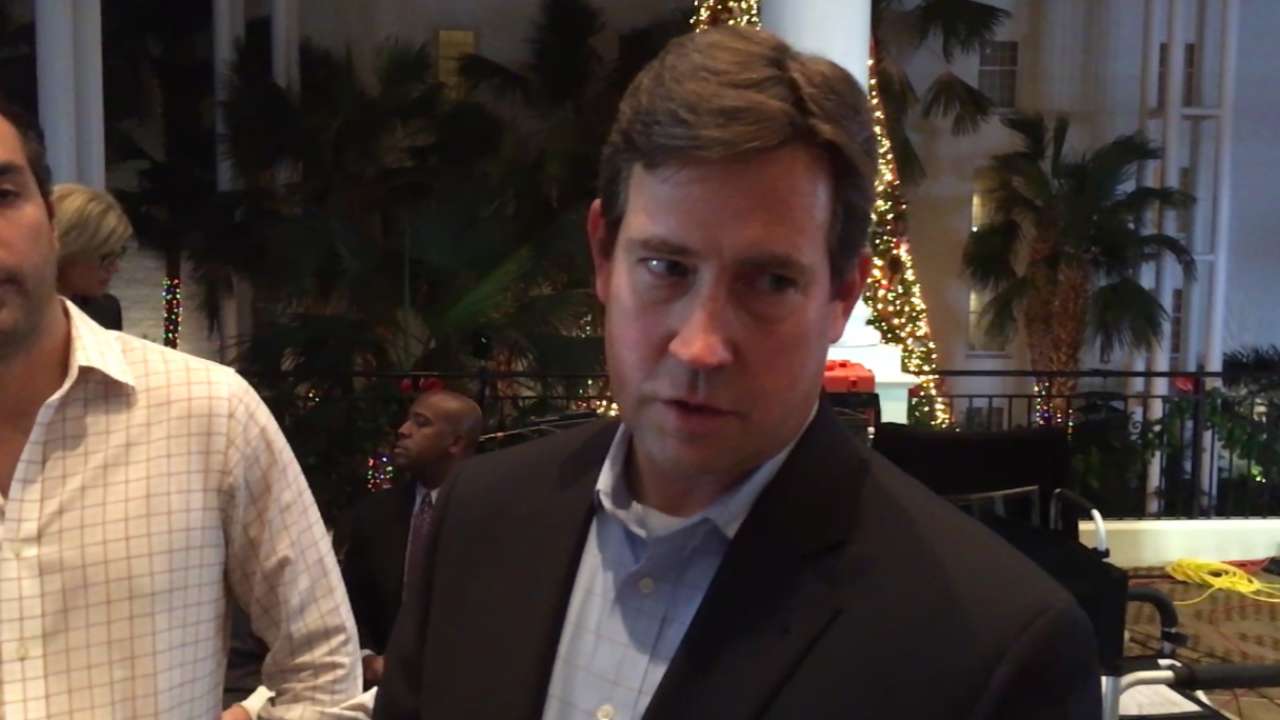 NASHVILLE, Tenn. -- The Giants might have to get creative to fill their outfield vacancy. That's outfield, not just left field.
Ostensibly, the Giants need a left fielder, since Angel Pagan and Hunter Pence are projected to start in center and right, respectively. But Giants general manager Bobby Evans indicated that maintaining an open mind -- that is, not limiting the club's search strictly to left fielders -- is the best approach toward shaping the most able outfield possible.
"When you look at our outfield, you want to find a way to stay athletic," Evans said Monday as baseball's Winter Meetings opened. "And Hunter and Pagan and [Gregor] Blanco are very athletic. But we also know that as they get older, we want to make sure we have the next wave of young talent coming. ... There are center-field types who could play left. You have middle infielders who can play left and maybe could play center. You have left fielders who could play center. So I think trying to keep our options open is a good thing."
One option the Giants likely can erase is Ben Zobrist, who ranks among this offseason's most highly sought free agents. As multiple news outlets reported, Evans, vice president of baseball operations Brian Sabean and manager Bruce Bochy toured San Francisco with Zobrist on Sunday and detailed how he fit within their vision for returning to greatness.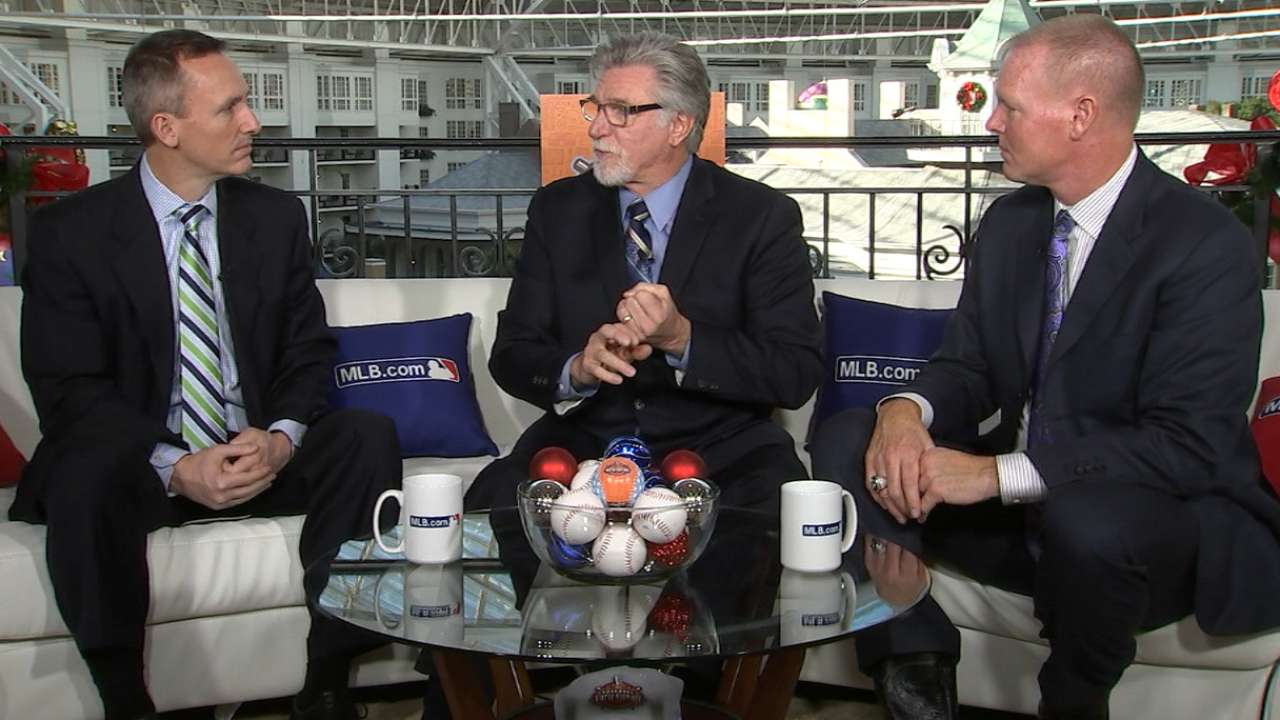 However, a particular issue figuratively caused a flat tire during the Giants' 49-mile scenic drive with Zobrist: Though much of his value rests within his ability to play every position except pitcher and catcher, he's said to prefer playing second base as often as possible. That's doubtful to happen with the Giants, especially since Evans said Joe Panik is recovering from the back trouble that ended his All-Star season prematurely.
"He's healthy and doing well," Evans said of Panik. "... We see Joe as our second baseman. We don't see that changing."
Aside from top free-agent outfielders such as Alex Gordon, Jason Heyward and Justin Upton, Evans' remark about infielders who can play left or center raised an intriguing possibility: free-agent shortstop Ian Desmond, 30, who's widely considered skilled enough to switch positions. Desmond's batting average has dwindled annually since he batted .292 as a 2012 All-Star -- to .280 in 2013, .255 the following season and .233 this year. He also has averaged 22 home runs and 76 RBIs annually in the last four seasons for Washington.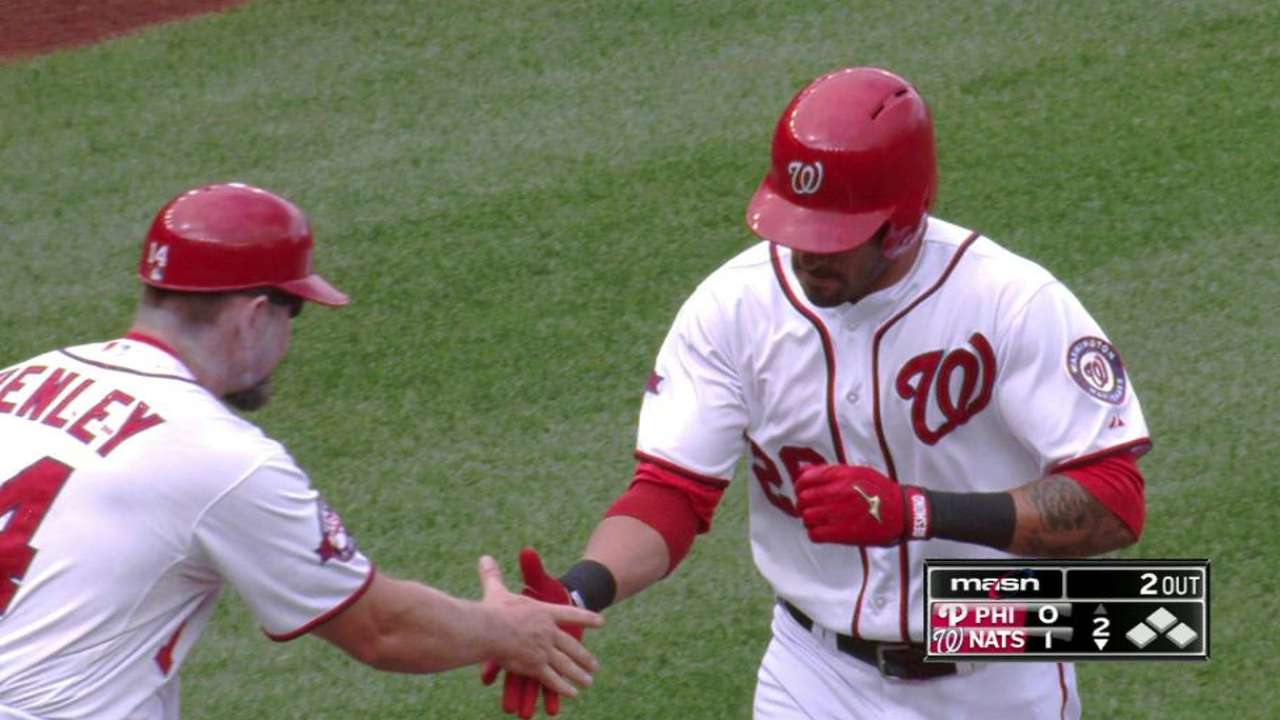 Rumors involving a possible Giants link with Yoenis Cespedes blew in different directions. One source familiar with Cespedes' adventures in free agency indicated the team and player might share mutual interest. Talk also persisted of Cespedes' reluctance to return to the Bay Area. The slugger spent his first 2 1/2 seasons with Oakland after defecting from Cuba.
Having recorded career highs of .291 with 35 home runs and 105 RBIs while dividing this year between the Tigers and Mets, the 30-year-old Cespedes is said to be demanding a five- or six-year contract worth between $20 million and $25 million annually. That's affordable for the Giants, though that sort of outlay might prevent them from adding a free-agent pitcher.
One such pitcher is left-hander Scott Kazmir, who has drawn the Giants' attention, according to FOX Sports. Kazmir, who finished 7-11 with a 3.10 ERA for Oakland and Houston and is 98-90 in his career while weathering elbow, shoulder and hamstring ailments, probably wouldn't command more than $15 million annually. Barring the addition of an expensive outfielder, Kazmir would fit within the Giants' budget under those terms.
Chris Haft is a reporter for MLB.com. Read his blog, Haft-Baked Ideas, follow him on Twitter at @sfgiantsbeat and listen to his podcast. This story was not subject to the approval of Major League Baseball or its clubs.