Bryant, Franco file grievances over service time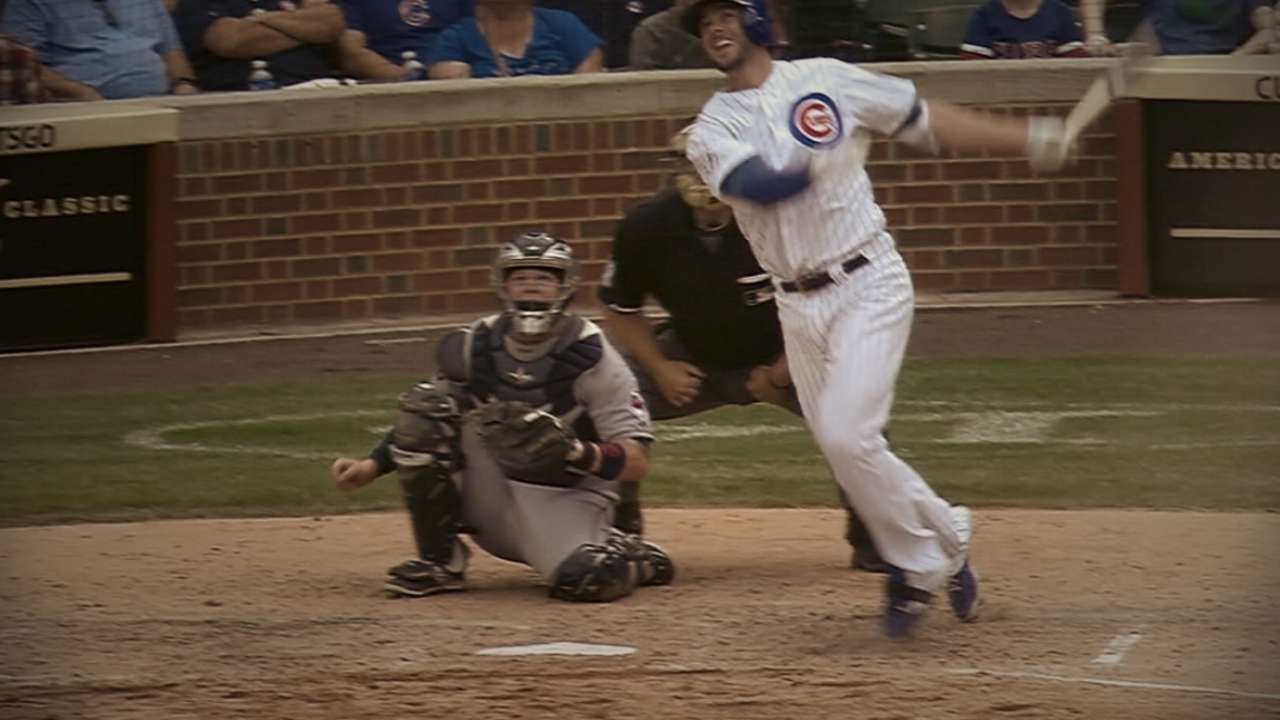 NASHVILLE, Tenn. -- Two top rookie third basemen, Kris Bryant of the Cubs and Maikel Franco of the Phillies, have filed grievances claiming their teams manipulated their service time to delay their eligibility for free agency. In at least Bryant's case, the grievance was filed early this past season.
The story was first reported by Yahoo on Monday.
Bryant, the unanimous choice for the National League Rookie of the Year Award this season, opened the year at Triple-A Iowa despite leading the Majors in home runs during Spring Training. At the time, Cubs president of baseball operations Theo Epstein said the club wanted Bryant to "get into a good rhythm."
Franco also opened the season at Triple-A, playing for the Lehigh Valley IronPigs. He was recalled on May 15 and remained in the big leagues for the remainder of the season, also spending time on the disabled list with a broken left wrist. In 80 games, Franco had 14 homers, 50 RBIs and an .840 on-base plus slugging percentage. Because of the timing of his promotion, he accrued 170 days of big league service time, two days short of a full season.
Grievances over service time are not unusual. Settlements can be reached. If not, they will be resolved by an arbitration panel.
Bryant, who hit 26 homers with 99 RBIs and an .858 OPS, ended up with 171 days of service time. Under the current Collective Bargaining Agreement, a player must have six full years of service time to become a free agent.
The Phillies had no comment on the development. It should be pointed out that neither team president Andy McPhail nor general manager Matt Klentak was with the organization when the decision was made to recall Franco.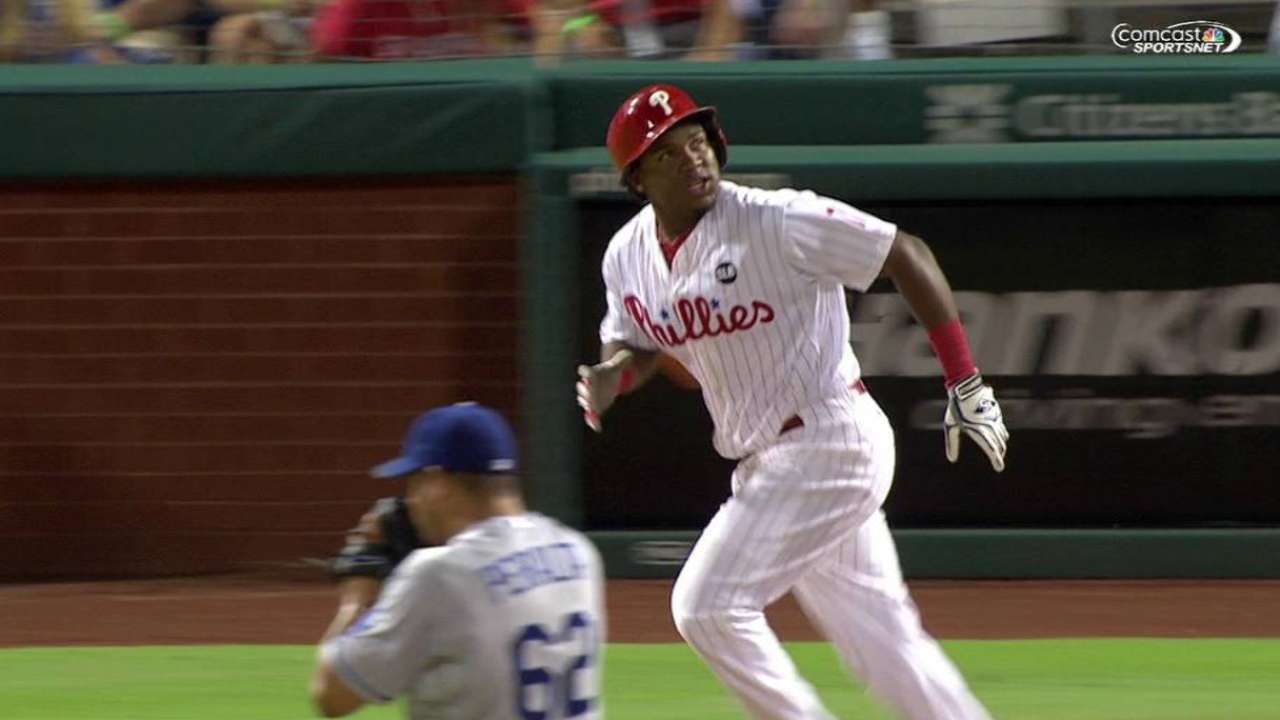 Franco's agent, Ryan Royster, told MLB.com the story shouldn't be blown out of proportion.
"This is a road we're going down now, but I don't want to comment about anything happening behind the scenes or what could happen in the future," Royster said. "Maikel is a Phillie, and he's happy there. He's happy with the fans and he's happy with the city. He wants everyone to know that."
Cubs GM Jed Hoyer was also conciliatory.
"We've known about this since May," Hoyer said Monday. "We've had a great relationship with Kris, we have a great relationship with [Bryant's agent, Scott Boras]. They obviously decided to file a grievance in May, and nothing has changed since then. The fact that the news came out today doesn't change anything about where we are.
"Obviously, we feel like we were in the right, but I'm not going to comment on the case, or open this back up. For us, it's been, what, seven months? I'm thrilled for Kris; he had a great year. Couldn't have been more excited that he was Rookie of the Year. This [grievance] is something that will be handled with due process."
Paul Hagen is a reporter for MLB.com. Reporters Carrie Muskat and Todd Zolecki contributed to this story. This story was not subject to the approval of Major League Baseball or its clubs.