Play Ball event in Nashville caps exciting year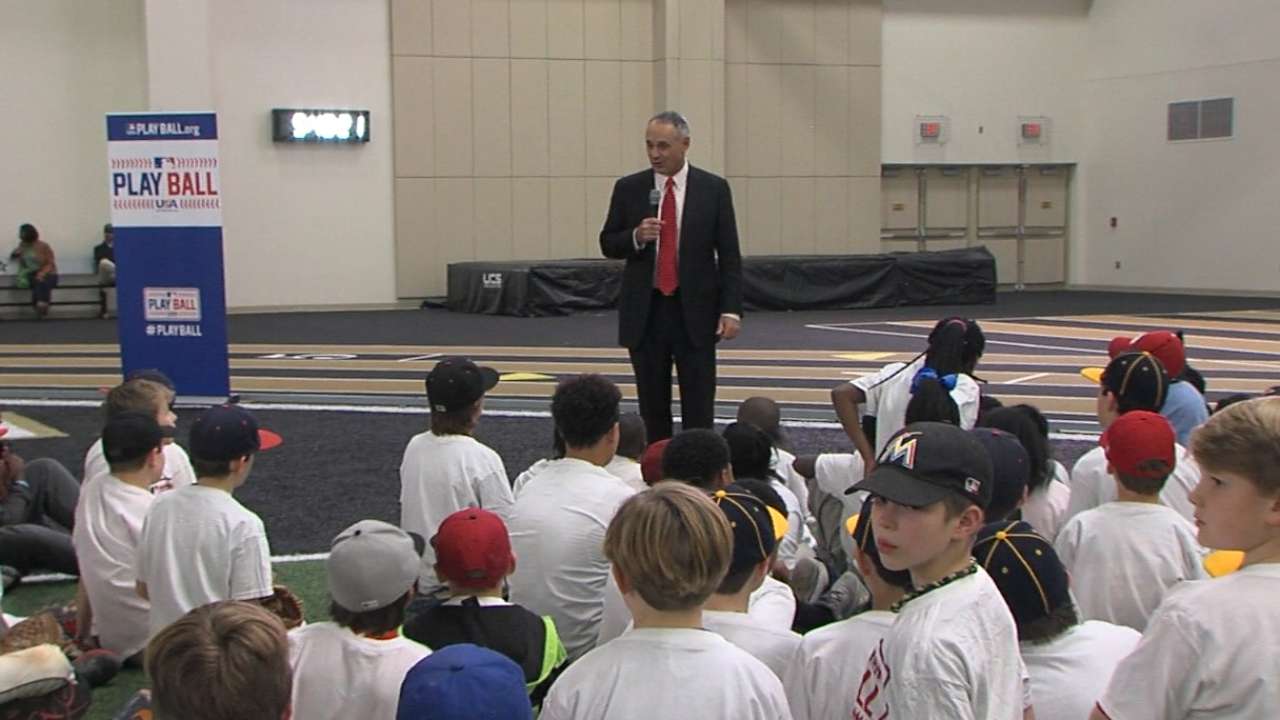 NASHVILLE, Tenn. -- The baseball world gathers at the Winter Meetings. So this week was a perfect opportunity for Major League Baseball to stage its final Play Ball event of the year Monday night at the Vanderbilt University Recreation and Wellness Center.
Commissioner Rob Manfred, whose first year in office has been defined in part by a push for youth baseball initiatives, was on hand. So were Hall of Famer Cal Ripken Jr., who earlier in the day had been named special advisor to the Commissioner on youth programs and outreach, and former Major League pitcher Jeff Nelson, an MLB.com analyst.
"This is our last Play Ball event of the year," said Tony Reagins, senior vice president for youth programs. "And I think we're capping off a great year with youth activity, youth energy and a lot of kids getting involved in the game.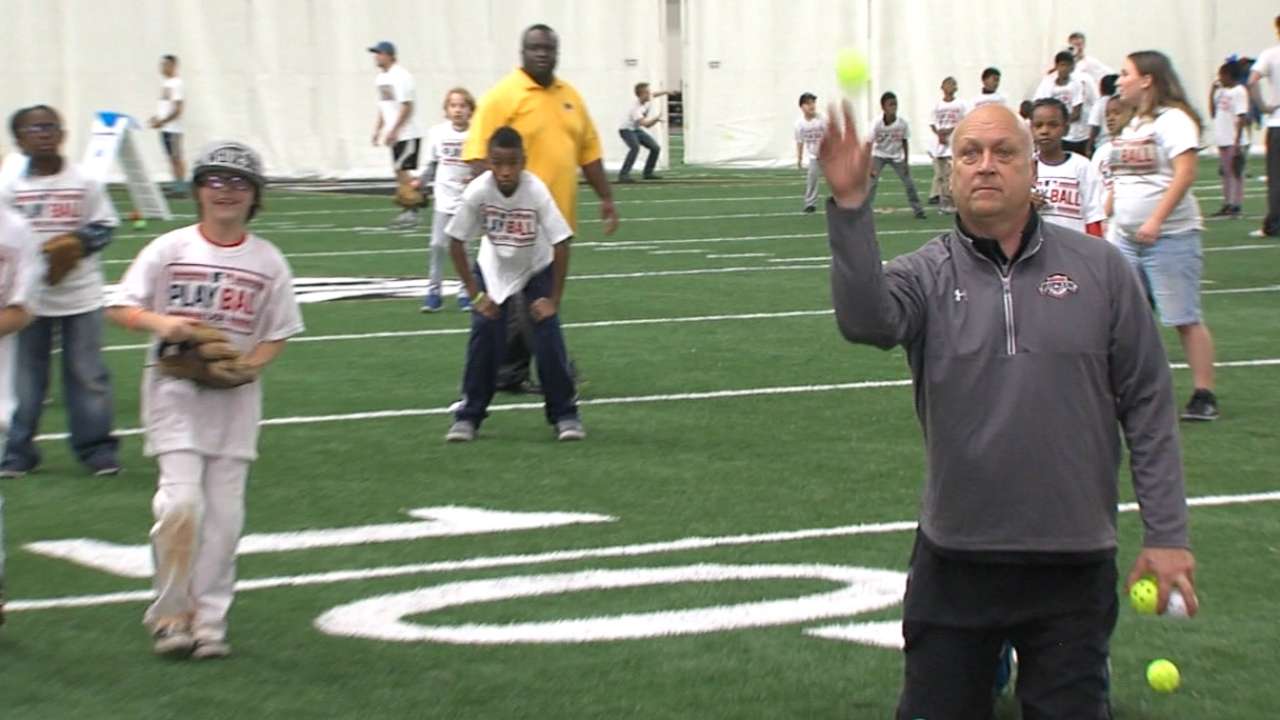 "The Winter Meetings is kind of the ending of the year, and we wanted to end the year strong. This event, with the kids of middle Tennessee and the city of Nashville Boys & Girls Clubs and the Little League here, is really important, because we think there's an excitement level here. And being able to bring this to the kids is important."
• Ripken tapped for youth program advisor role
So, as loud music played, about 200 kids went through a series of drills, including a home run derby, bat and ball and game of catch. The goal is to keep it moving and fun. Ripken and Nelson threw batting practice to different groups.
"This is just about having fun playing. Nothing organized," Reagins said. "We don't have teams or umpires or a scoreboard. We have music in the background, kids running around, energy. That part of it is important. We think kids should have fun playing the game and this is what we're trying to bring to them."
Making the scene even more impressive is that Play Ball was only launched in June by MLB and USA Baseball. Since then, there have been a series of events, including during the All-Star Game and World Series. In addition, 125 mayors have agreed to host events.
Manfred happily surveyed the controlled chaos around him.
"I think [the Winter Meetings] gives us a great opportunity," he said. "Thanks to Vanderbilt University for making a great space available to us. It puts a spotlight on what's going on every day, really. It's just a great showplace for us. You look at these activities and it does demonstrate that baseball can be fast-paced, fun and that you can develop baseball skills [in different ways].
"Our players and former players are a huge asset to us in this area. There's just a large number of players looking for an opportunity to stay connected to the game, who are interested in working in the youth space, and they've been great ambassadors for us. Cal, obviously, is in a league of his own. He's devoted so much time and a lot of his own resources to youth baseball. It's going to be very helpful to have Cal available to us."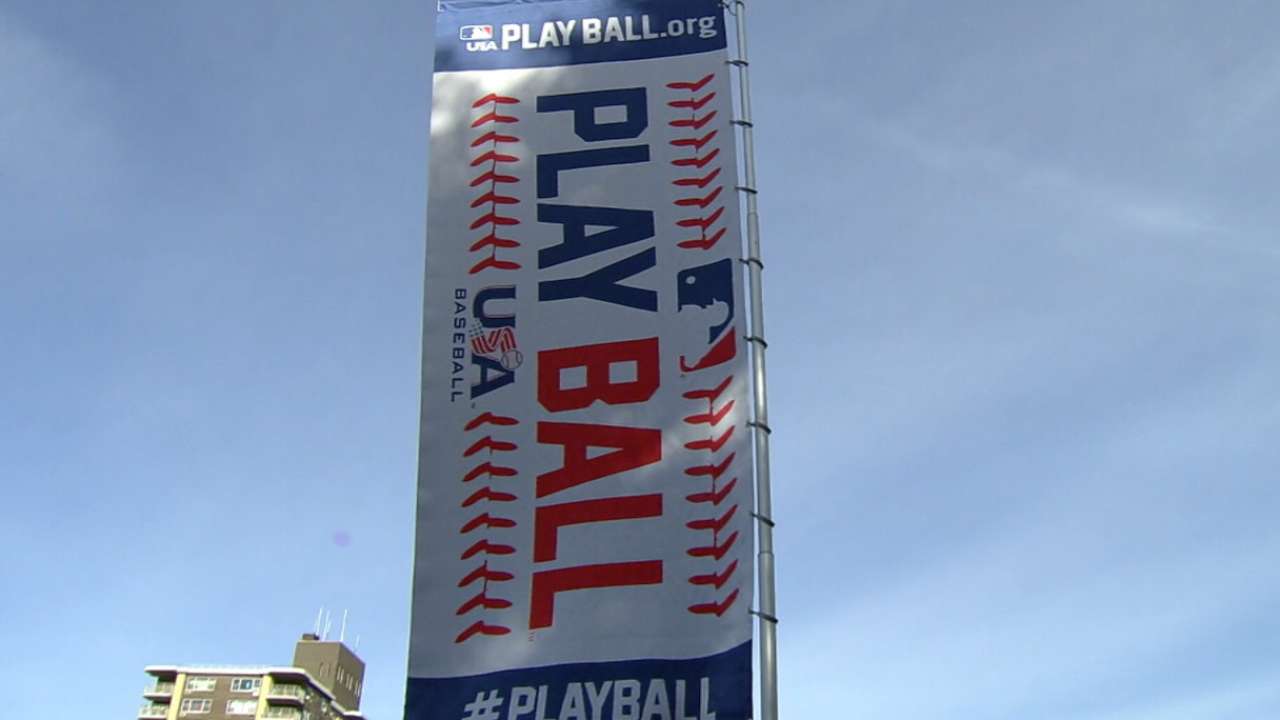 Reagins expects this program to continue to grow.
"We've done a number of them," he said. "We've done multiple events on multiple occasions. So there was a significant amount of activity going on in this calendar year and we have more in store for 2016. So we're pretty excited about the momentum we have going right now. We've had Major League players, both current and former involved. The [Major League Baseball Players Association] has been a good partner in this, and we expect it to continue."
Paul Hagen is a reporter for MLB.com. This story was not subject to the approval of Major League Baseball or its clubs.