Hamels, Darvish fuel Rangers' optimism
Banister points to club's in-house strengths for 2016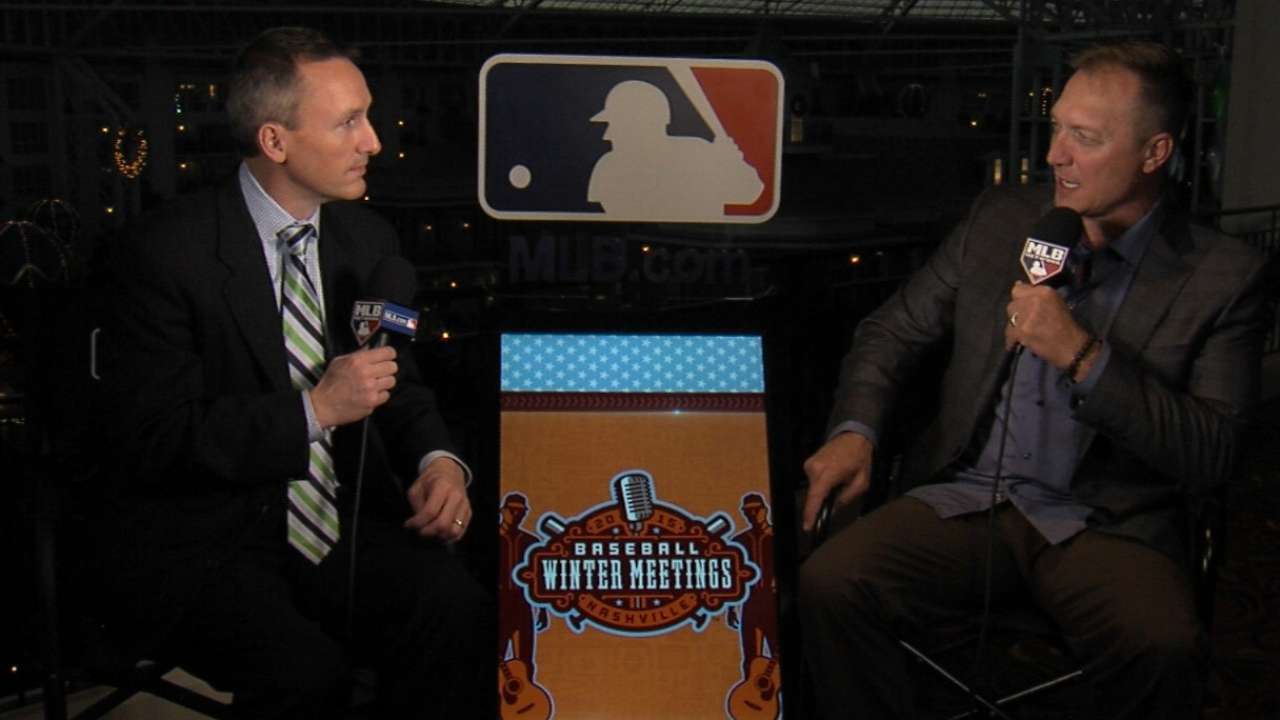 NASHVILLE, Tenn. -- The Rangers are spending the Winter Meetings looking for external improvements to their 2015 American League West championship team. But manager Jeff Banister, in meeting with the media on Monday, touched on three reasons why the Rangers expect internal improvements as well.
Two are on the pitching staff, as the Rangers will have Cole Hamels for a whole season and they expect to have Yu Darvish back in their rotation by May at the earliest.
The other is on the offensive side. Banister said Prince Fielder could be even better next season, one year removed from the neck surgery that cut short his 2014 season.
"I think there's a definite chance, in my opinion, for there to be an increase," Banister said. "Now, where the ceiling is on that, I'm not going to speculate. This is a guy that, I mean, there may not be a ceiling on what he can do.
"But I do believe there's definitely room for improvements and an increase on the numbers, just based on where he was coming into Spring Training, the commitment to being a hitter, trying to find his stroke again, trying to find the timing, which he did very well for a long period of time during the season."
The Rangers acquired Fielder on Nov. 20, 2013, from the Tigers for second baseman Ian Kinsler, but his first season in Texas was cut short after 42 games because of a herniated disk in his neck that required surgery.
Fielder, being used mostly at designated hitter, came back this past season to hit .305 with 23 home runs, 98 RBIs and a .463 slugging percentage. He has already won multiple Comeback Player of the Year Awards, but the home runs, RBI and slugging percentage were still among his lowest over a full season in his career.
"We talked about this as far as how to relearn how to do things all over again," Banister said. "Part of that is also the rigors and just the grind that it takes to play this game. So having the body relearn that again for him is, I'm sure, necessary. So I do believe that there's an opportunity for him to improve."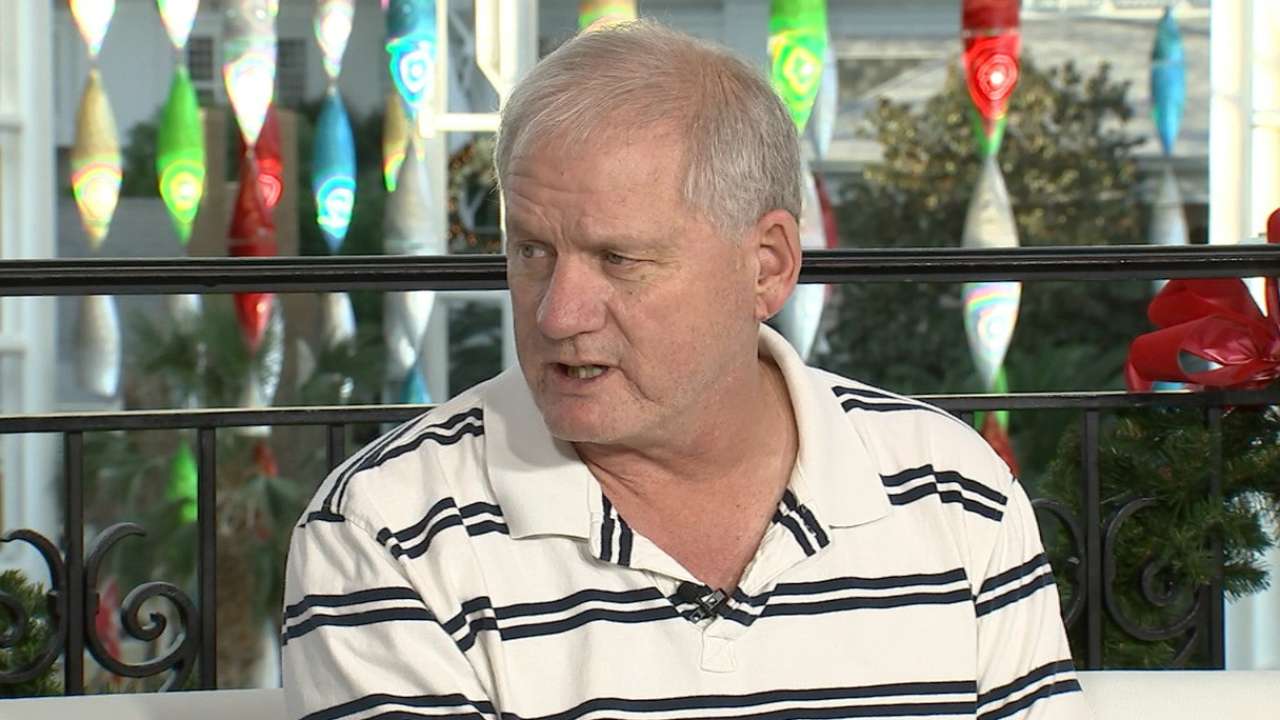 The Rangers acquired Hamels on July 31 from the Phillies, and he was 7-1 with a 3.66 ERA in 12 starts.
"Well, yeah, to have a guy at that front end of the rotation, we saw what he was -- who he is and what he's about and what he's capable of down the stretch and even in the playoffs," Banister said. "This is a front-of-the-rotation type pitcher that you can count on, that gives a team a belief that every time he steps out there he's got an opportunity to win a ballgame.
"I think it's very comforting to know that we're going to have him from the very beginning. I also believe that it's very comforting to know that we've got another one not too far in the distant future coming as well."
That would be Darvish, who underwent Tommy John surgery on March 17. He has been on a 14-month rehabilitation program but is taking some time off right now while in his native Japan. He is expected to return to Texas in January and everything has gone according to plan in his recovery.
"Our expectations are for him to continue to rehab and get ready, and when he is ready, to be able to pitch for us," Banister said. "If you're asking about number of innings and number of appearances, I think the whole process will let us know just where we go with that."
T.R. Sullivan is a reporter for MLB.com. Read his blog, Postcards from Elysian Fields, follow him on Twitter @Sullivan_Ranger and listen to his podcast. This story was not subject to the approval of Major League Baseball or its clubs.