Cubs want depth to protect from injuries
Chicago reportedly re-signs Cahill as Winter Meetings get underway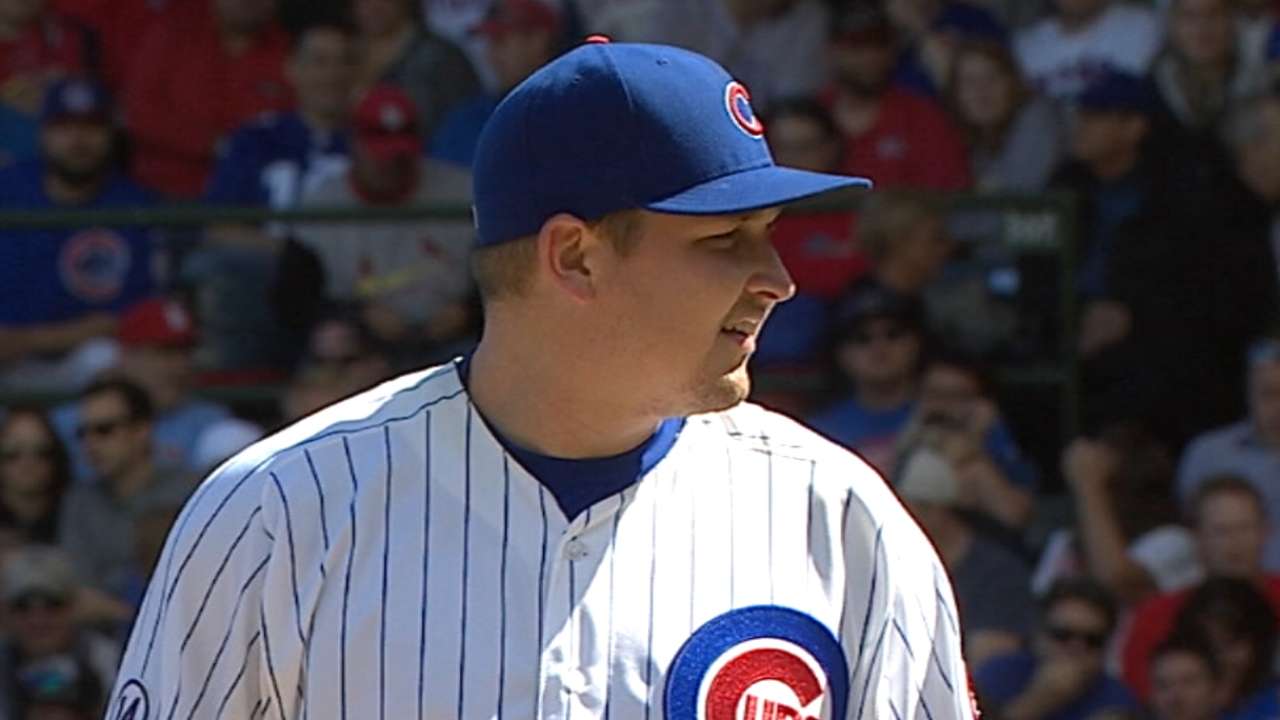 NASHVILLE, Tenn. -- The Cubs know they were fortunate last season in that none of their starting pitchers missed significant time. The goal this offseason is to make sure they are prepared for anything that could go wrong.
The Cubs have taken steps by adding John Lackey and reportedly adding Trevor Cahill, with both deals to be formalized once the two pitchers complete their physicals. General manager Jed Hoyer said Monday they are still looking for pitching depth.
According to reports Monday, the Cubs have talked to the Rays regarding their pitching, which Chicago manager Joe Maddon knows well. Tampa Bay relievers Jake McGee and Brad Boxberger have drawn interest from teams, and the Rays were believed to be looking at Cubs infielder Javier Baez.
Maddon does like Baez's versatility, and the young infielder was expected to begin playing center field in the Puerto Rico Winter League.
Hoyer, who celebrated his birthday with the Cubs' staff on Monday, had a busy day meeting with teams and agents. He also found time to check the latest rumors.
"I learned a lot about what we were doing," Hoyer said of the various reports. "I think you should take it with a Morton's warehouse of salt."
The righty Cahill is an option as a starter, joining lefties Clayton Richard, who has already signed a one-year deal, and Travis Wood, who was tendered a contract. The three pitchers were valuable in the Cubs' stretch run last season out of the bullpen because of their versatility.
Having both the versatility and depth are key.
"We probably spend more time thinking about what can go wrong and what can derail our team," Hoyer said. "We were really healthy last year, and that's part of why we won 97 games. We can't count on that again. We don't know what's going to happen, but we know something will."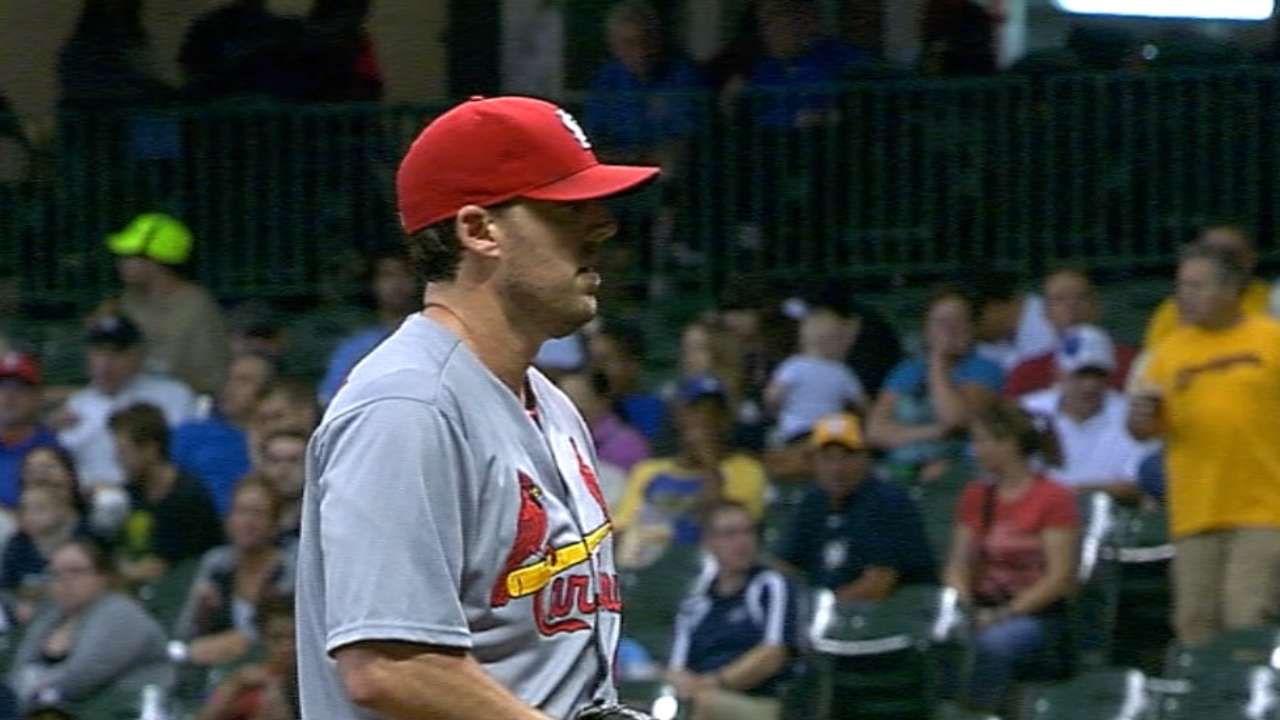 That approach worked with the Red Sox, Hoyer said, as they tried to anticipate what could go wrong and make sure the roster was insulated against any problems.
"We knew we had enough talent to be good," he said of the Red Sox. "We didn't want to be a thin team that could get knocked off easily with a few injuries."
Which means the Cubs will continue to look for more pitching while also trying to fill the gap in center field created by Dexter Fowler's departure via free agency. As of now, the Cubs were talking to 10-12 teams about possible trades.
"Our main focus hasn't really changed," Hoyer said. "We have a really good team. We have a lot of good players. In large part, we could field the team we have and go play. We want to keep adding to our depth. If we can find areas we can significantly upgrade, we'll do it."
Hoyer said players don't call if they see their names mentioned in trade rumors.
"I think it's an alternate universe half the time," Hoyer said. "I feel bad for [the media] because you have to chase it down and don't know where it comes from. For the most part, we've been pretty targeted and focused on a few areas, and I think we'll continue to do that."
Carrie Muskat is a reporter for MLB.com. She writes a blog, Muskat Ramblings. You can follow her on Twitter @CarrieMuskat and listen to her podcast. This story was not subject to the approval of Major League Baseball or its clubs.