Mets zeroing in on bullpen help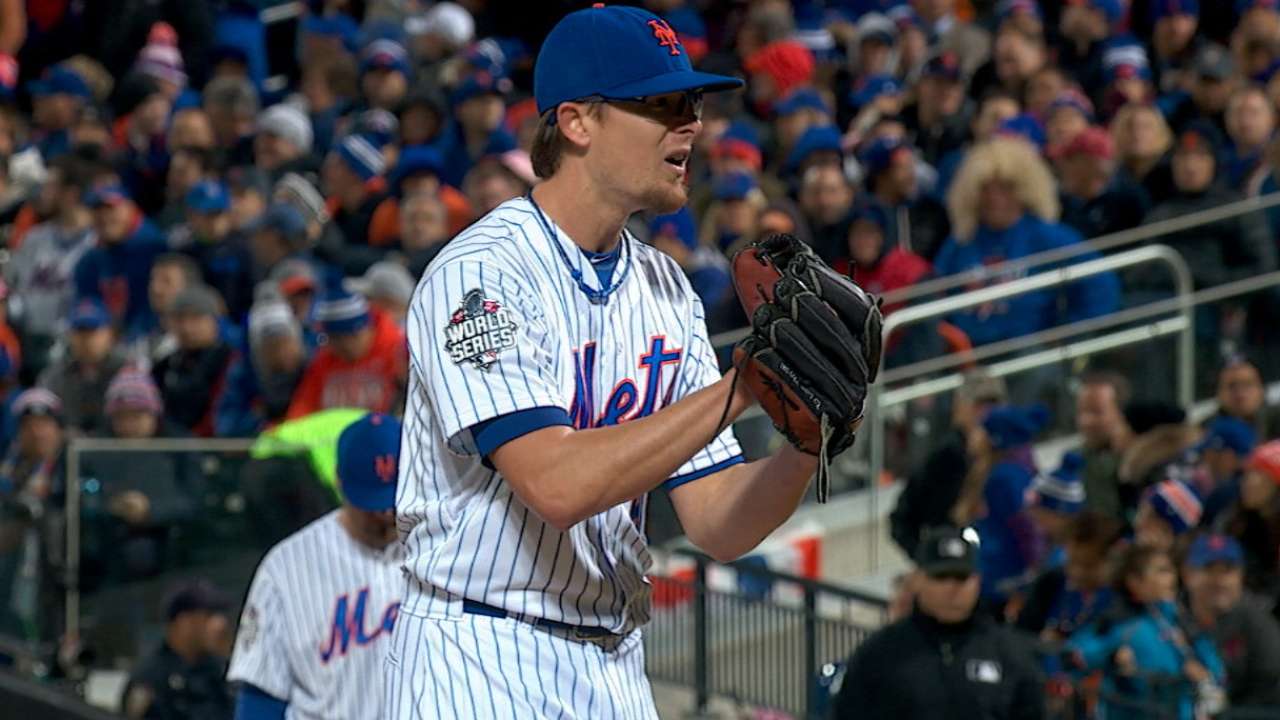 NASHVILLE, Tenn. -- The fact that the Mets at least floated the possibility last summer of trading for left-hander Aroldis Chapman, who could be on the move to Los Angeles soon, speaks volumes about their relief strategy going forward. Though the Mets were solid in that area last season, ranking 11th in bullpen ERA, they were not spectacular, and so they are overturning plenty of stones in their quest to improve that.
"We've made sure we made contact with all the different players that we have some degree of interest in," said assistant general manager John Ricco, who revealed the Mets' prior interest in Chapman. "We'll see if that starts to move more quickly."
With Chapman potentially gone, Darren O'Day off the board and Joakim Soria also headed elsewhere, the Mets can now begin zeroing in baseball's next tier of free-agent relievers. Never overly interested in any of those top-flight options, the Mets could begin looking hard at such players as Tony Sipp, Antonio Bastardo and Tyler Clippard -- the latter their own free agent, with whom they have already had contact.
Whomever the Mets sign can pair with Jeurys Familia and Addison Reed at the back end of the bullpen, potentially forming the type of high-octane trio they crave.
"Just from that first round of calls, I didn't get a sense that anybody's panicking," Ricco said. "We feel pretty good about how we're lined up to talk to them, and making sure that we're in the mix."
Anthony DiComo is a reporter for MLB.com. Follow him on Twitter @AnthonyDiComo and Facebook, and listen to his podcast. This story was not subject to the approval of Major League Baseball or its clubs.