Indians aren't looking to swap arms for bats
Club covets its starting pitching as Winter Meetings open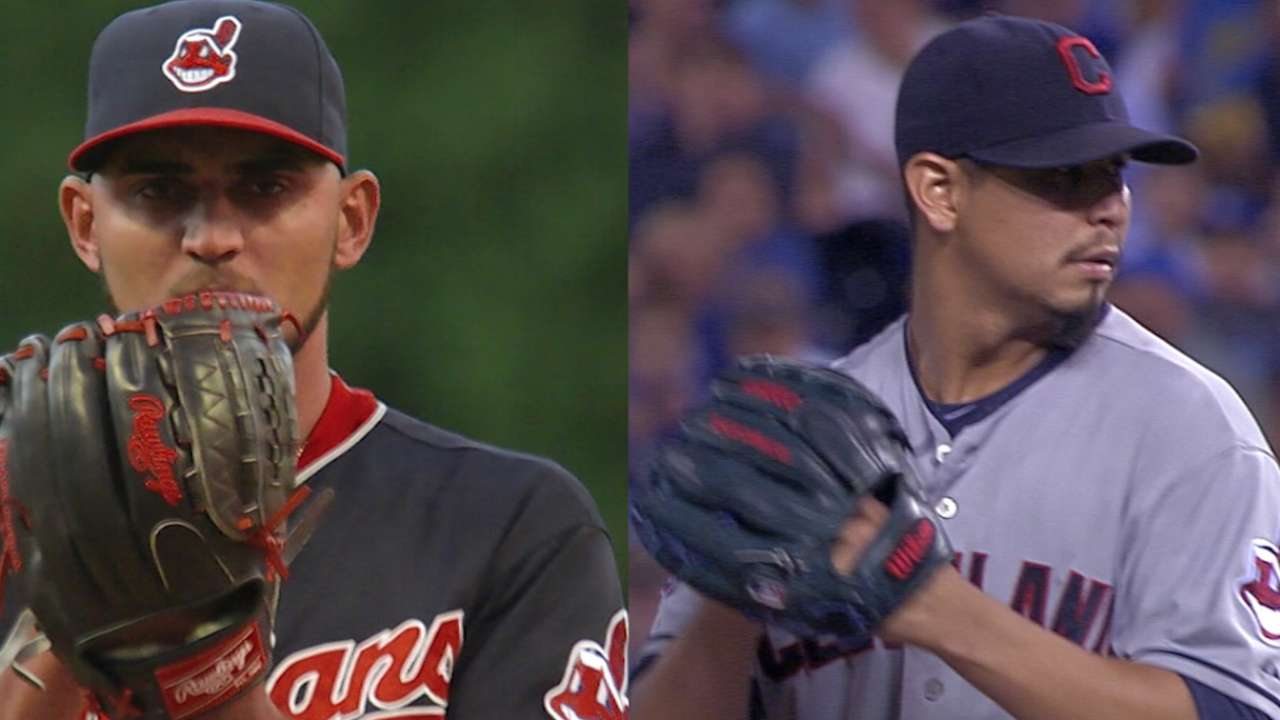 NASHVILLE, Tenn. -- The cost of starting pitchers on the free-agent market has led to consistent trade interest in members of the Indians' rotation. Cleveland is fielding plenty of calls on its pitchers, but is not actively shopping the arms.
The Tribe hopes to address the need for offense without trading from the rotation.
• Brantley's return schedule affects offseason planning
"There are definitely ways to improve our offense through alternatives that don't involve trading our starting pitching," president of baseball operations Chris Antonetti said on Day 1 of the Winter Meetings on Monday. "And that would be our preference."
Cleveland's top four rotation arms now are Corey Kluber, Carlos Carrasco, Danny Salazar and Trevor Bauer. Kluber won the American League Cy Young Award in 2014 and is owed $36.5 million guaranteed through 2019 with two more team options. Carrasco is slated to earn roughly $19.7 million through '18 with two team options, too. Salazar and Bauer have yet to hit their arbitration years.
"Our rotation's been a strength of the team," Antonetti said. "So, we would be very judicious in considering trading away any one of those guys. It's certainly not our intent. It's not our motivation. We're not looking to do it. But, what we have to be open minded [about is], if there's a way for us to really impact our team and make a deal that we think makes us a better, more complete, more competitive team in 2016, we'll be open to it. But, that's a pretty high bar."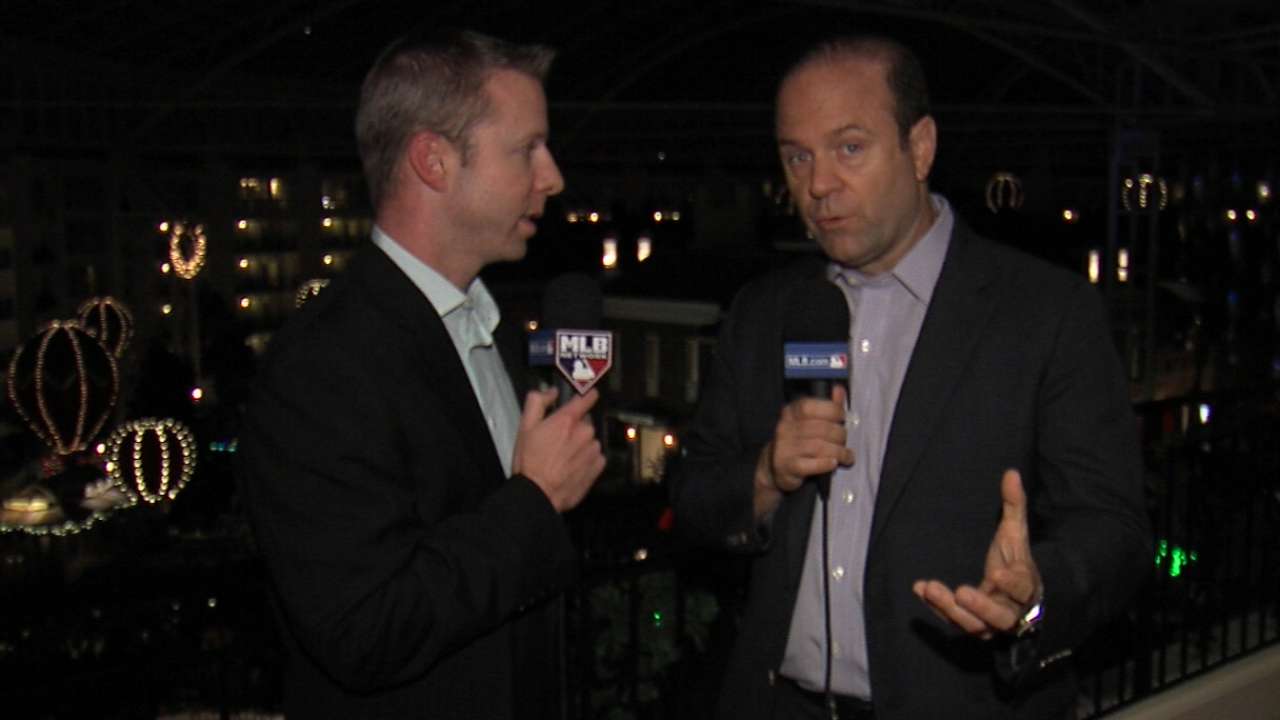 In other words, the Indians would need to be overwhelmed to make a deal.
"We understand how difficult it is to acquire top-tier starting pitching," Antonetti said. "We place a great premium on that and that's been our perspective for a long time. And it's certainly be reinforced this winter with some of the things that have happened."
Worth noting
• The Indians, White Sox, Tigers and Angels have all reportedly expressed interest in A's infielder Brett Lawrie. The San Francisco Chronicle first reported Cleveland's interest. As things stand, Giovanny Urshela projects to be the Tribe's starting third baseman.
"We feel good about Gio's potential to impact our team," Antonetti said. "We're pleased with the way he played defense. We don't think we got a great read of him as an offensive player last year, because of [injuries]. But, we expect him to be a big contributor on our team next year. That doesn't mean it precludes us from finding an improvement on our infield options, though."
• The Indians have reportedly shown interest in free-agent first baseman Mike Napoli and outfielder Shane Victorino. Free-agent first baseman Justin Morneau is also on Cleveland's radar. As for free-agent sluggers like Pedro Alvarez or Chris Carter, Antonetti said the club would not rule out a potential full-time designated hitter.
"If we felt that was the best way for us to improve the team," Antonetti said, "then that's what we would do."
• The Indians only have two lefties (Kyle Crockett and Giovanni Soto) projected for the bullpen right now. Antonetti noted that Minor League left-handers Shawn Morimando and Ryan Merritt could also be in the mix, but noted that Cleveland is in the market for more lefty relief help.
Jordan Bastian is a reporter for MLB.com. Read his blog, Major League Bastian, follow him on Twitter @MLBastian and listen to his podcast. This story was not subject to the approval of Major League Baseball or its clubs.