Talk of Zobrist dominates Day 1 for Mets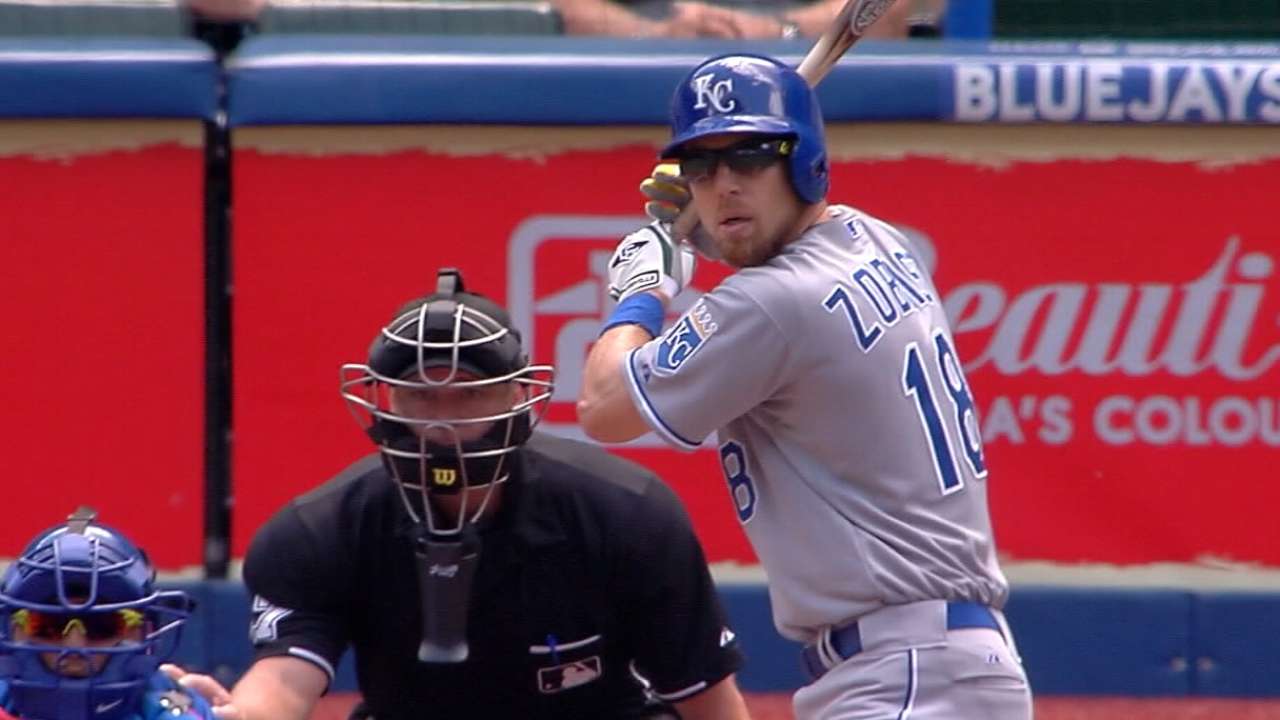 NASHVILLE, Tenn. -- Versatility is what makes Ben Zobrist a coveted asset this winter. Versatility is why the Mets -- "We've been pretty transparent about how we feel about him," assistant general manager John Ricco said on Monday -- and so many other teams have made Zobrist their top priority this winter.
But Zobrist's desire for a regular routine is what may give the Mets a crucial advantage in their pursuit of him this week at the Winter Meetings. During his recent visit to Citi Field, Zobrist told the Mets that he prefers a relatively stable infield position, which the Mets can provide for him at second base.
The Giants, who are reportedly a finalist for Zobrist, cannot. The Nationals would have to do some shuffling of other players to make that happen. But the Mets have a clear hole at second base, where Zobrist could start most days, making New York an attractive fit for a player with many suitors.
"Although he's versatile, it's easier to have a place to go on a semi-regular basis and then move around from there," Ricco said. "We know what we have available. We see him as a guy who can play second base for us and then provide versatility. From our perspective, that's a great fit, and it kind of lines up with what he's looking for. Ultimately, he'll have to decide how important that is for him."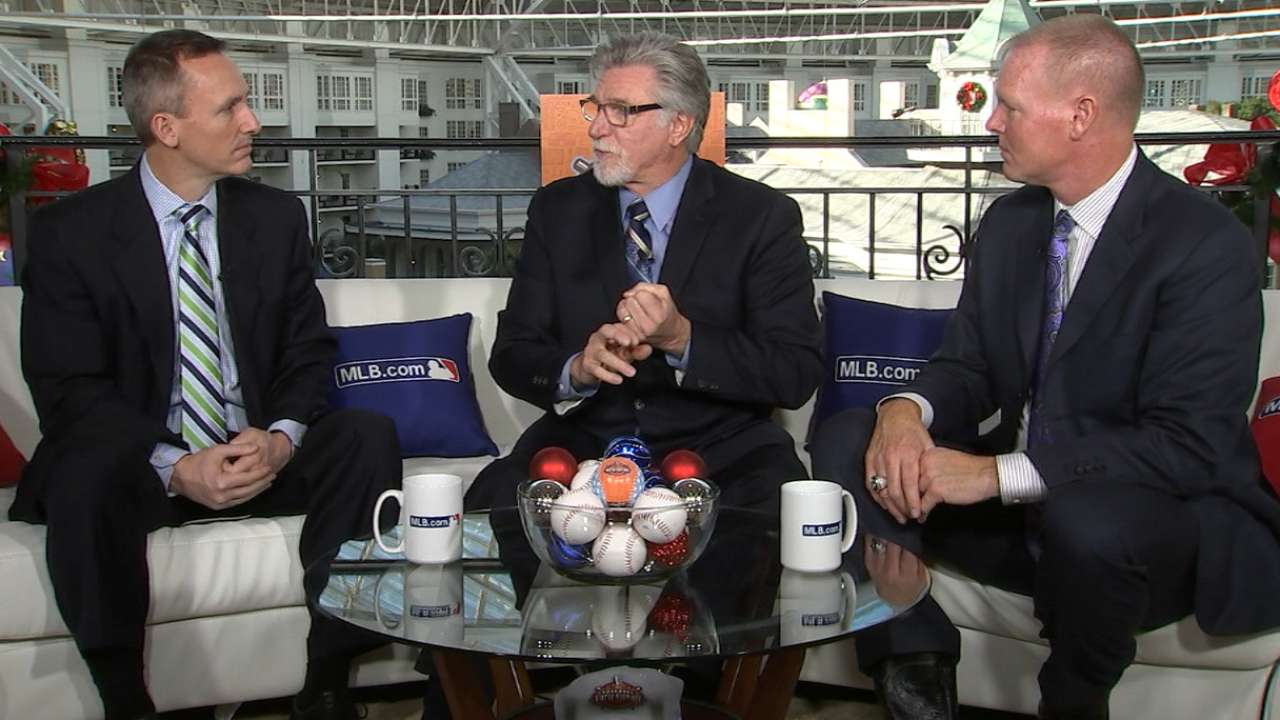 Soon the Mets will know. A resident of Nashville, Zobrist is scheduled to attend the Meetings on Tuesday, reportedly to meet with the Nationals. Though the Mets may check in with him as well, they performed the bulk of their sales pitch last week in Queens. Either way, all teams expect to have a resolution on Zobrist soon -- if not this week, then certainly next.
"Our sense is that it's not going to be much longer," Ricco said.
So it was unsurprising that talk of Zobrist dominated Day 1 of the Winter Meetings for the Mets, who met with his representatives once more on Monday in Nashville. The Mets also checked in on other areas of need, including a relief market that is rapidly warming. They talked to rival teams about possible trades. And Ricco, who is spearheading New York's executive team at the Gaylord Opryland Resort, spoke at length with GM Sandy Alderson, who is home receiving chemotherapy treatments.
But the theme around the Mets remains "Zobrist first, everything else later." Once the Mets have a resolution on their top free-agent target, they can move rapidly ahead on other measures. They are confident that Zobrist would be an excellent fit in New York, both on the diamond -- at second base most days, but also third base and the outfield from time to time -- and off the field.
"You spend a few minutes with him, I think those fears pretty quickly go away," Ricco said of Zobrist's small-market history. "He's a veteran player, really knows himself, knows what kind of player he is. He's very self-confident. I don't think he'll have any problem at all."
Anthony DiComo is a reporter for MLB.com. Follow him on Twitter @AnthonyDiComo and Facebook, and listen to his podcast. This story was not subject to the approval of Major League Baseball or its clubs.