Rangers willing to trade from strengths
Texas at Winter Meetings seeking rotation arm, catcher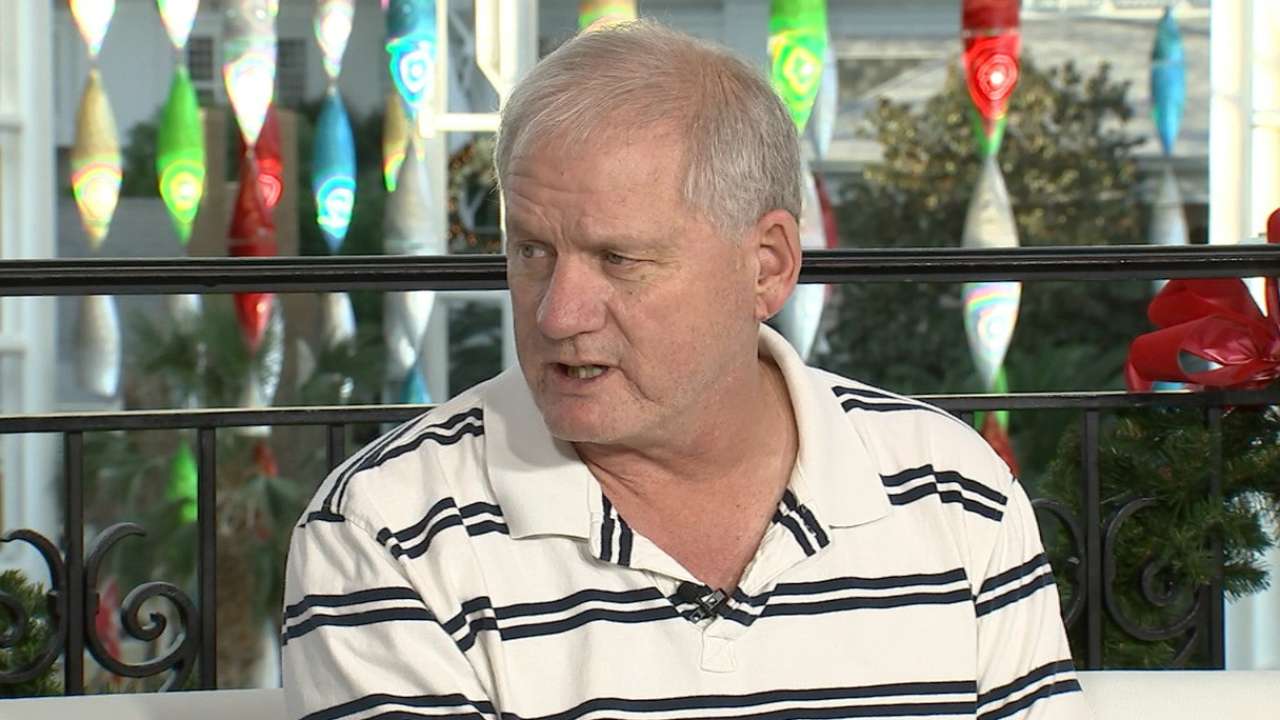 NASHVILLE, Tenn. -- The Rangers have been aggressive at the Winter Meetings in pursuit through the trade market for starting pitching and catching help.
It is also clear that the Rangers have two assets that other clubs covet: power arms in the bullpen and top young prospects. The Rangers are realizing those are areas they will have to dip into to achieve other goals here at the Winter Meetings.
The Rangers ended the 2015 season with a bullpen core that included closer Shawn Tolleson, left-handers Sam Freeman and Jake Diekman, and right-handers Sam Dyson and Keone Kela. The Rangers also have two relief prospects in left-hander Andrew Faulkner and Luke Jackson, plus left-hander Alex Claudio and right-hander Phil Klein still on the roster. In addition to those nine, the Rangers acquired veteran reliever Tom Wilhelmsen from the Mariners last month.
Add it all up and the Rangers have plenty of relief help to offer. That's what the Rangers were discussing with the Red Sox while asking about starters Wade Miley and Joe Kelly. Those talks were shuttered Monday when the Red Sox traded Miley to the Mariners for reliever Carson Smith and lefty Roenis Elias.
"Almost one through 10, we have been hit on every one of them," Rangers general manager Jon Daniels said. "You see what's in the free-agent market, our guys are better than most of what's out there. Our relievers have generated a good amount of interest. We'll just see what makes sense if we want to hold on to a strength or dip into that area to strengthen other areas."
The Rangers are intent on adding one starting pitcher but would like to add two if possible. Given the limits of their financial flexibility, they will likely be able to afford one free-agent starter. The second would have to be through a trade.
"We have had a number of different conversations with clubs," Daniels said. "As far as free agents, there are a couple of guys we have talked to that would be good fits, but in the pecking order they are a couple of rungs below what's going on in the free-agent market right now."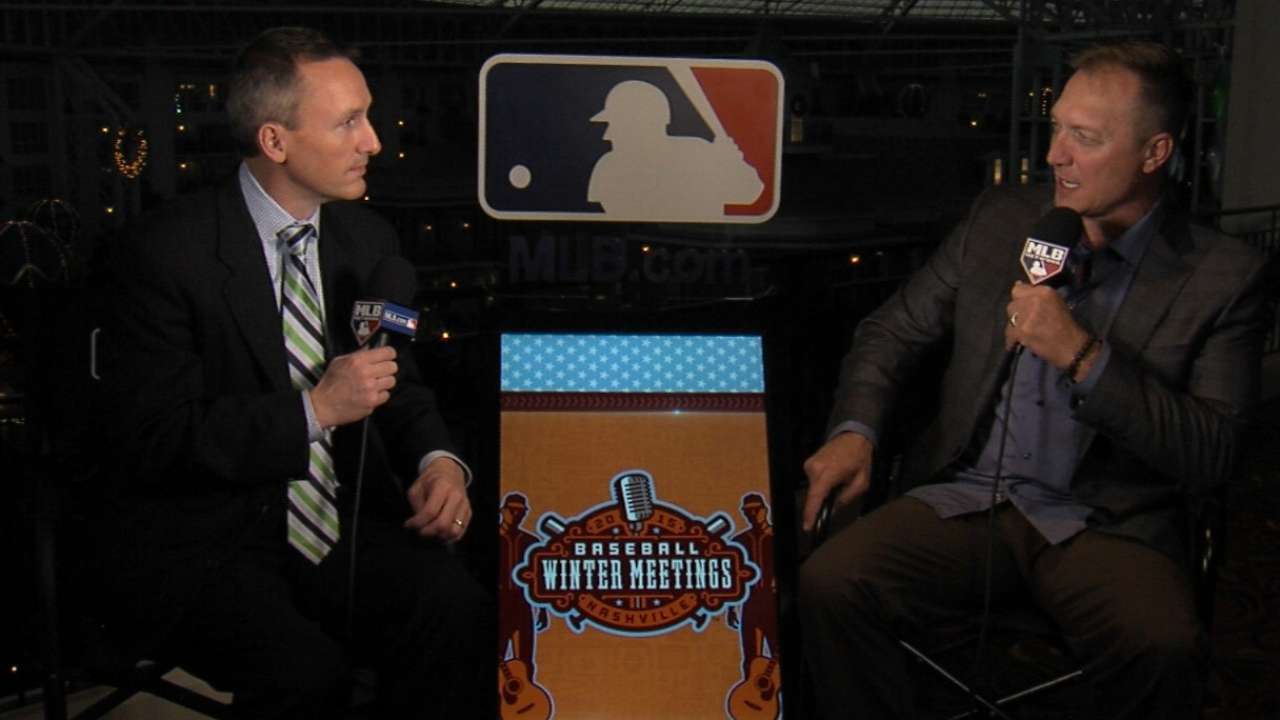 Colby Lewis is still the Rangers' main free-agent target, and they met with his agent, Alan Nero, on Sunday night. But Lewis, who won 17 games and pitched 204 innings for the Rangers last season, is getting interest from other clubs as well.
"He may very well sign with another club," Daniels said. "We may find an alternative. But our preference is to have Colby Lewis in a Rangers uniform."
Lewis had surgery on his right knee after the season. A checkup last Friday showed that he is progressing well and should be ready for Spring Training.
"I would not bet against Colby," Daniels said. "We never have."
Daniels said starting pitching is a bigger priority than catching. But the Rangers have been actively searching for catching help to go with Robinson Chirinos and Chris Gimenez.
Brewers catcher Jonathan Lucroy, 29, has come up, but the Rangers likely prefer a younger catcher who could help immediately but also grow into the job.
They like the Pirates' Elias Diaz, who made his Major League debut in September. The 25-year-old is considered an excellent defensive catcher with some high upside offensively.
"If we make a move, it would be for somebody who is more than a backup catcher," Daniels said. "We're looking for somebody who could help now and grow into a full-time role. We are looking at all areas of the spectrum."
The Rangers ended last season with Brett Nicholas and Patrick Cantwell at Triple-A Round Rock. They are opposites as far as catchers.
Nicholas was drafted as a catcher in 2010 but moved to first base because of his bat. He resumed catching two years ago and continues to improve defensively. He is a left-handed hitter with power, if he can handle the defensive side. Cantwell is an outstanding defensive catcher but hit .187 at Double-A Frisco and .136 at Round Rock last season.
"I feel pretty confident we can add an additional option," Daniels said.
T.R. Sullivan is a reporter for MLB.com. Read his blog, Postcards from Elysian Fields, follow him on Twitter @Sullivan_Ranger and listen to his podcast. This story was not subject to the approval of Major League Baseball or its clubs.