MLB.com Columnist
Richard Justice
Free-agent focus shifts to packed outfield
Heyward, Cespedes highlight top names in play at Winter Meetings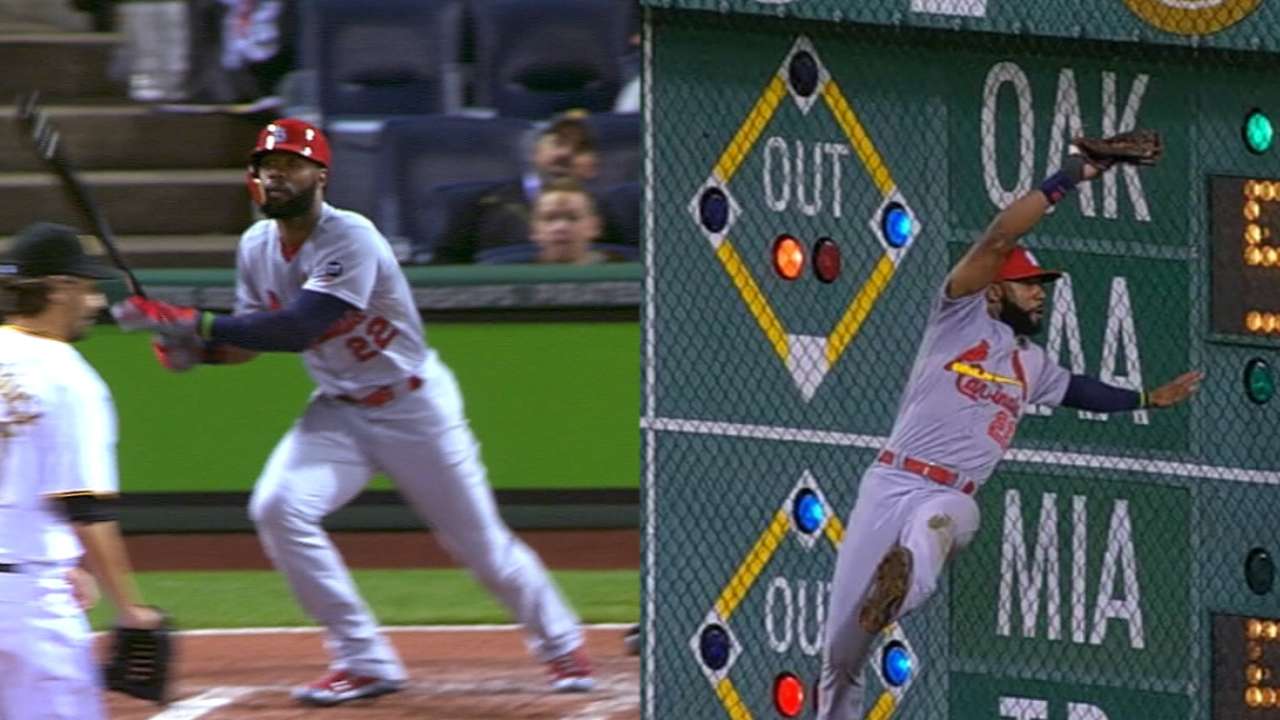 NASHVILLE, Tenn. -- It's Jason Heyward's world, and the rest of us are just taking up space. That's how this offseason is about to feel.
Heyward is 26 years old, a free agent, and fresh off a 2015 that included 50 extra-base hits, 23 stolen bases, 56 walks and a .797 OPS.
• Hot Stove: Track free agents
Baseball people caution us that there's no such thing as a perfect player.
Heyward may have one small point of concern. He has averaged just 16 home runs in six seasons with the Braves and Cardinals, and his total during the past three was 14, 11, 13, respectively. At a time when power is the thing every team is trying to get more of, Heyward doesn't bring a ton of it to the table.
But Heyward impacts games in other ways. He was credited with the fourth-most defensive runs saved (22) among all position players last season, according to FanGraphs.com.
Now Heyward appears to be the key player in this next phase of free-agent spending. With most of the top pitchers off the market, outfielders are now moving into a crowded on-deck circle.
Let's look at the market for five:
1. Heyward
The Cardinals would like to have an idea on whether or not they can re-sign him by the time they leave the Winter Meetings on Thursday. Inside the industry, the view is that they will do just that.
But free agency has some the occasional strange twists and turns. Heyward was nearly a perfect fit for baseball's winningest team with a 6.5 WAR. The Giants appear to be interested as well, and the Angels have shopped for outfielders.
2. Yoenis Cespedes
Some executives have Cespedes ranked higher than Heyward because of the power factor (35 home runs in 2015). His 6.3 WAR was just an eyelash behind Heyward. But Cespedes is four years older at 30. One potential advantage is that because he was traded during the season, there'll be no compensation Draft pick. The Angels and Giants are among those that appear interested.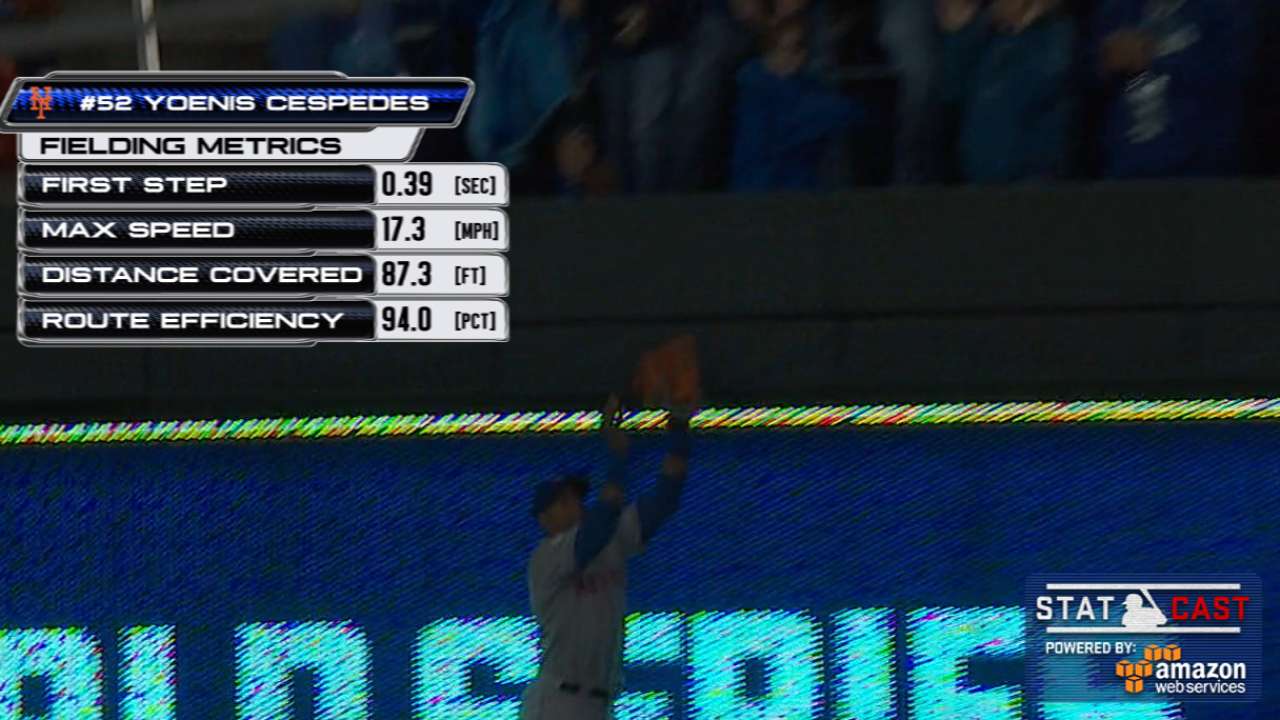 3. Justin Upton
Upton is an interesting one in that evaluations vary wildly. Some teams love him and see him as every bit the impact player as the first two. Long seen as a future superstar, Upton came close to fulfilling a lot of that promise last season with 26 home runs, a .790 OPS and a 4.4 WAR for the Padres. He seems perfect to help cover the spacious outfield at AT&T Park in San Francisco. The Cubs could be players as well.
4. Alex Gordon
He's 31 years old, which is about the only thing that could keep him from getting a long-term deal. Gordon is one of the best defensive outfielders in the game and is coming off a season in which he compiled an .809 OPS. He has been one of the faces of the Royals for so long that it has the look and feel of a nearly perfect fit. Gordon is shopping the free-agent market to better establish his value, but he's widely expected to be back in Kansas City.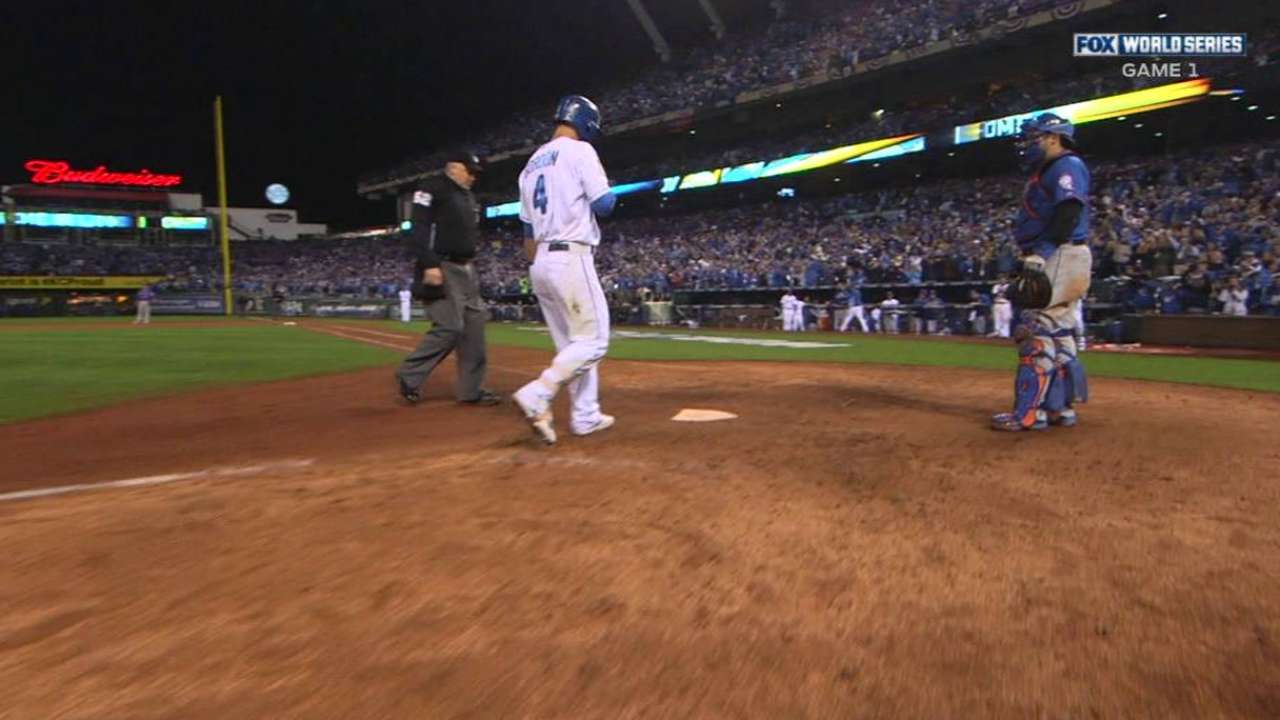 5. Dexter Fowler
Fowler is a little bit like Upton in that he has been forecast as a future superstar for so long that it has been easy to overlook exactly how good he has been. He had 17 home runs and a .757 OPS for the Cubs last season. Fowler's WAR was a respectable but not mind-blowing 2.2. The Cubs are sorting through the market for center fielders and even trying Javier Baez there in winter ball. Fowler likely could be a fallback position for several clubs.
Richard Justice is a columnist for MLB.com. Read his blog, Justice4U. This story was not subject to the approval of Major League Baseball or its clubs.