Royals get head start on first day of Meetings
World Series champs still covet starting pitcher, corner outfielder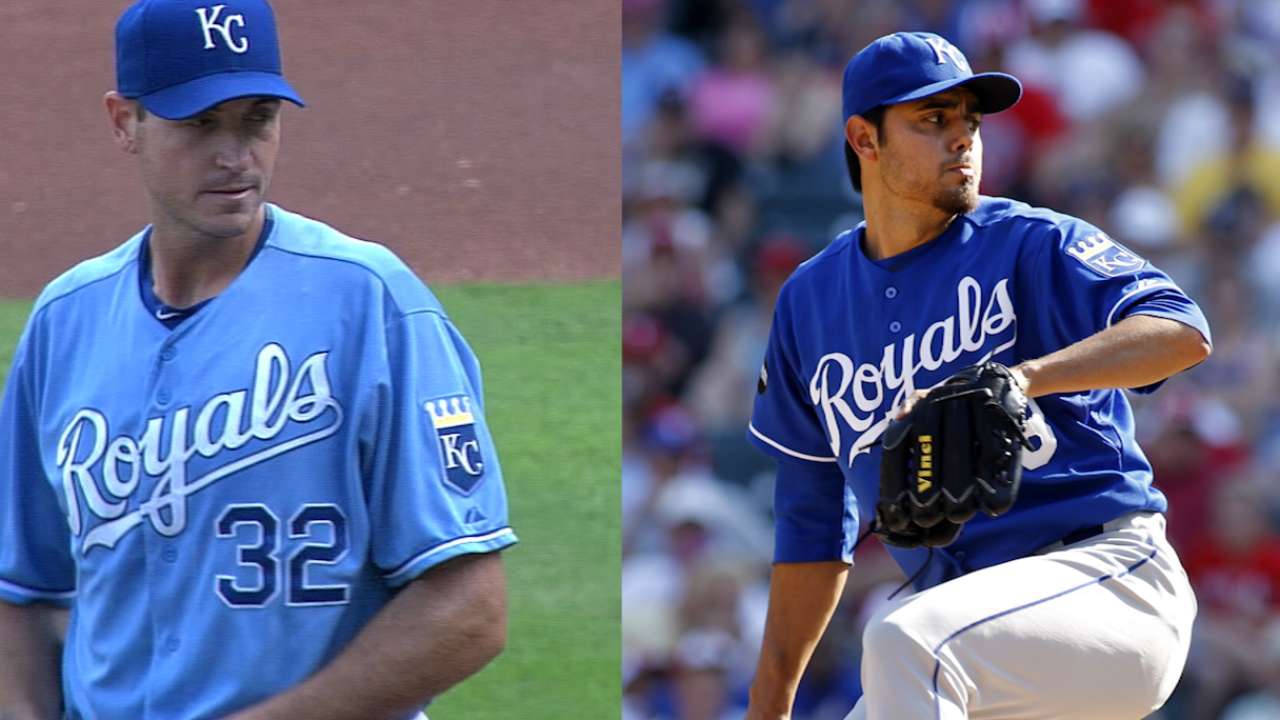 NASHVILLE, Tenn. -- The Royals wrapped up their first day of the Winter Meetings on Monday by making the signing of right-hander Chris Young official, and by getting close to another deal for right-handed reliever Joakim Soria.
The Young agreement was anticipated, as first reported by MLB.com last week. Young signed a two-year deal with base salaries of $4.25 million in 2016 and $5.75 million in '17 with an $8 million mutual option in '18. The buyout for 2018 would be $1.5 million. There also are roster bonuses of $250,000 for each season.
• Royals agree to deals with Soria, Young
"You can make an argument that he was as valuable as any pitcher we had on the team," Royals general manager Dayton Moore said. "Solidified a lot of different roles.
"Chris Young is special. He's an unbelievable competitor. We're just very proud he's returning to Kansas City."
Young started the season in the bullpen and then moved into the rotation in May. He stayed in the rotation until the end of July, moved back to the bullpen, then made two starts at the end of September. One of those final starts came on the day Young learned his father had died -- he threw five no-hit innings against the Indians in a 3-0 win.
In the regular season, Young finished 11-6 with a 3.06 ERA.
Young also was a huge factor in the postseason: In four appearances, he posted a 2.87 ERA. Young started Game 4 of the American League Championship Series at Toronto and delivered 4 2/3 innings of two-run ball in a 14-2 win.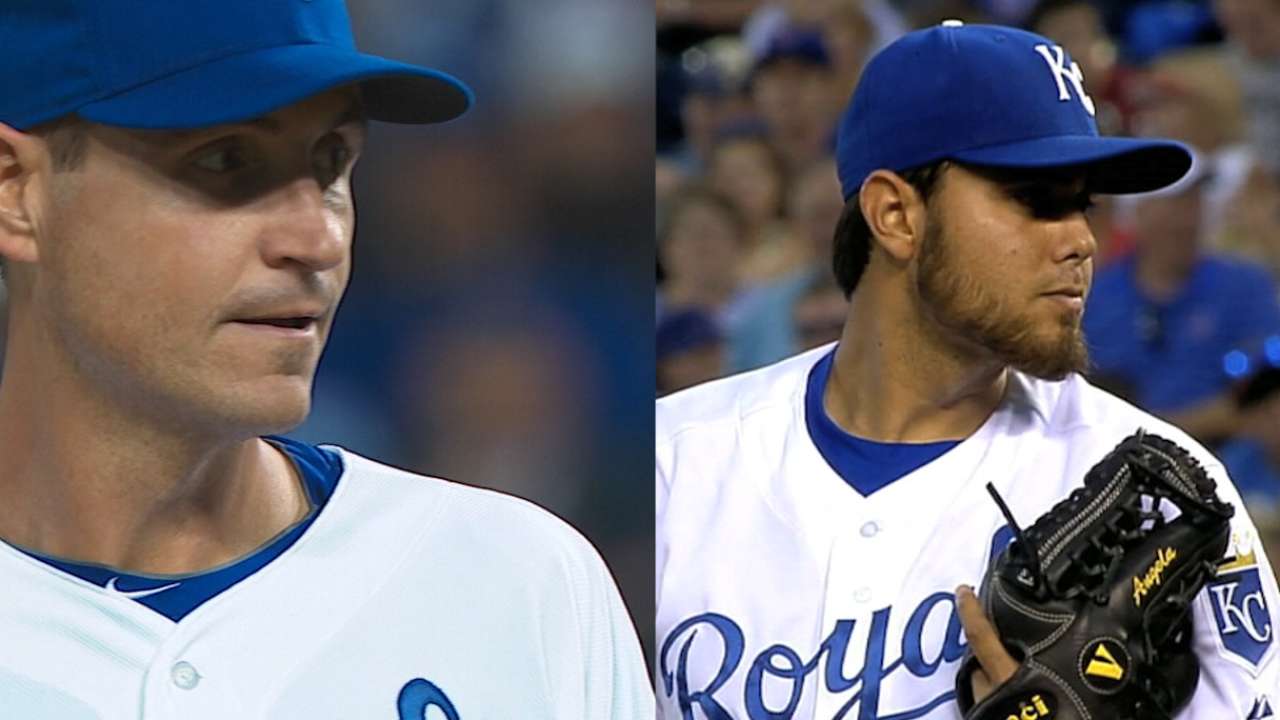 Moore and manager Ned Yost indicated Young will be in the rotation to start 2016.
"His contributions to our club last year were invaluable, what he did, the roles that he filled as a starter, the roles that he filled in the bullpen," Yost said. "But I think most importantly was the leadership that he brought inside that clubhouse with his attitude, with his competitiveness, with his professionalism.
"You know, our players absolutely loved him. They learned a lot by watching him compete."
The Royals have agreed in principle to a three-year deal worth $25 million with Soria, though he has not had his physical.
"Nothing is official at this point," Moore said. "The 'I's' haven't been dotted and the 'T's' haven't been crossed."
But Moore and his staff are hopeful of a Soria return. The Royals selected Soria in the Rule 5 Draft in 2007, and over five seasons, he recorded 160 saves. Moore has always been a big fan.
"He's like a Chris Young and they share a lot of characteristics," Moore said. " ... He is a tremendous presence in the clubhouse."
Meanwhile, Moore said he will continue to search for another front-line starter and a corner outfielder. Rumors swirled that the Royals might be in on left-hander Scott Kazmir.
"We're still evaluating the market," Moore said. "We'll try to be as aggressive as we can to add another starter. But it may not be before we leave Nashville or even before 2015 ends."
Moore said the Royals are still monitoring free-agent Alex Gordon's situation as well. Gordon's market value has yet to be determined.
Yost said he has not spoken to Gordon about a possible return.
"I want Alex to make his own decision, and Alex knows where we stand as an organization, and how much we would love to have him back," Yost said. "I understand, too, that he's got two wonderful boys and a great wife that he needs to take care of. You know, I think all along, all I've ever wanted for any of my players is for them to be successful and do the best for their families that they can do.
"Selfishly, do I want Alex back? Yeah, I love Alex. Do I hope we can get him back? Yeah, I hope we can get him back, but time will tell."
Jeffrey Flanagan is a reporter for MLB.com. Follow him on Twitter at @FlannyMLB. This story was not subject to the approval of Major League Baseball or its clubs.