Pirates focused on finding pitching at Winter Meetings
Club among those reportedly interested in right-hander Masterson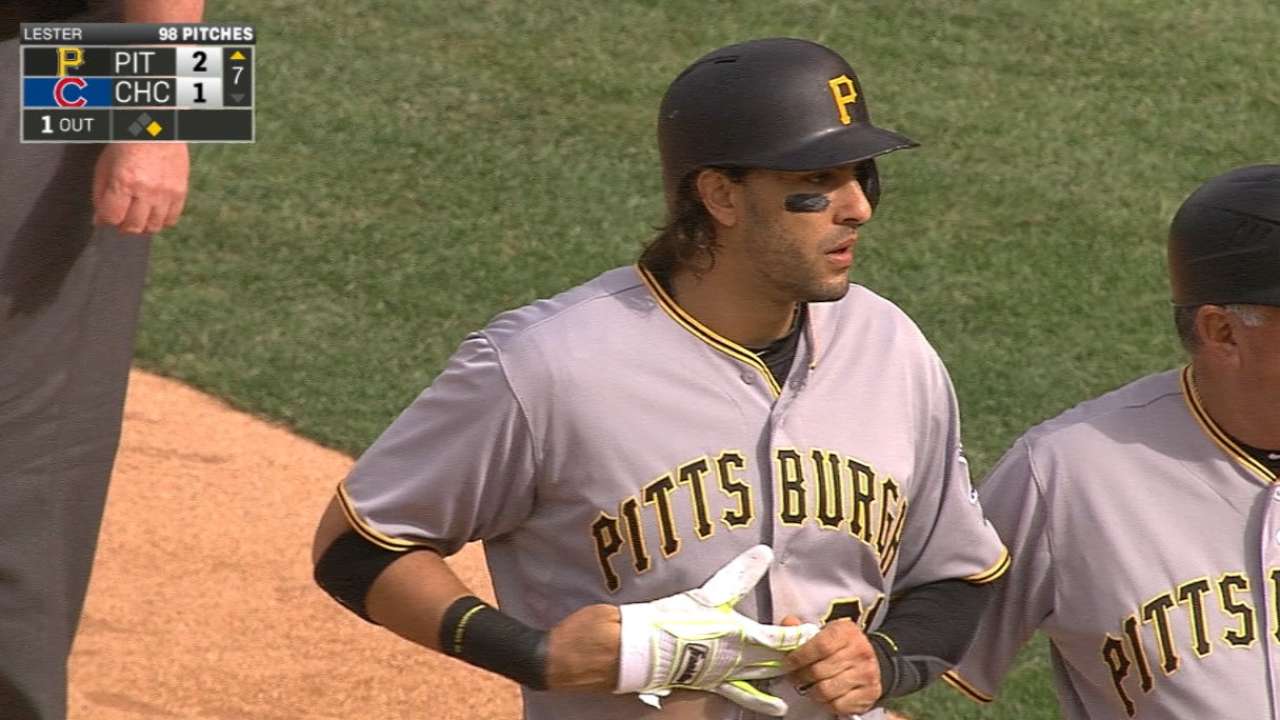 NASHVILLE, Tenn. -- By the time all 30 Major League clubs set up shop at the Opryland Hotel on Monday, many of this winter's best available starting pitchers had already agreed to lucrative, long-term contracts. David Price, Zack Greinke, Jordan Zimmermann, Jeff Samardzija -- all off the board, and that's just the highest-profile names.
But this is a deep class of starting pitchers, and that might work in the Pirates' favor as they continue to pursue another starter at the Winter Meetings this week. With such a wide variety of options available via free agency or trades, the Pirates have been linked to everyone from a second-tier starter who will require a multi-year deal to the kind of reclamation project they've become known for fixing.
"We continue to find ways to upgrade the club. The starting rotation certainly is one of the areas," Pirates GM Neal Huntington said. "We continue to be engaged on a number of different fronts, free agent and trade, to find someone we feel makes us a better rotation."
That "someone" could be right-hander Justin Masterson, the Indians' No. 1 starter for several years. The Pirates have expressed an interest in Masterson, now a free agent coming off two rough seasons, and had conversations with his representatives, according to a source.
CBSSports.com reported on Monday that five teams, including the Pirates, are interested in Masterson. The right-hander is still relatively young at 30 years old, and he's in good health after undergoing arthroscopic surgery on his right shoulder in September.
Masterson owns a career ground-ball rate of 56.3 percent, so he fits the Pirates' pitching profile. He's also the kind of pitcher they've thrived with over the last few years: a struggling arm looking to bounce back and rebuild his value.
Masterson is 11-11 with a 5.79 ERA in 46 appearances over the last two seasons, but the Pirates believe in their ability to help pitchers get their careers back on track. For proof, look no further than A.J. Burnett, Francisco Liriano, Edinson Volquez and J.A. Happ.
"I know if I were a pitcher, I'd be paying us to come pitch here," Huntington said, "because the return on the investment is significant."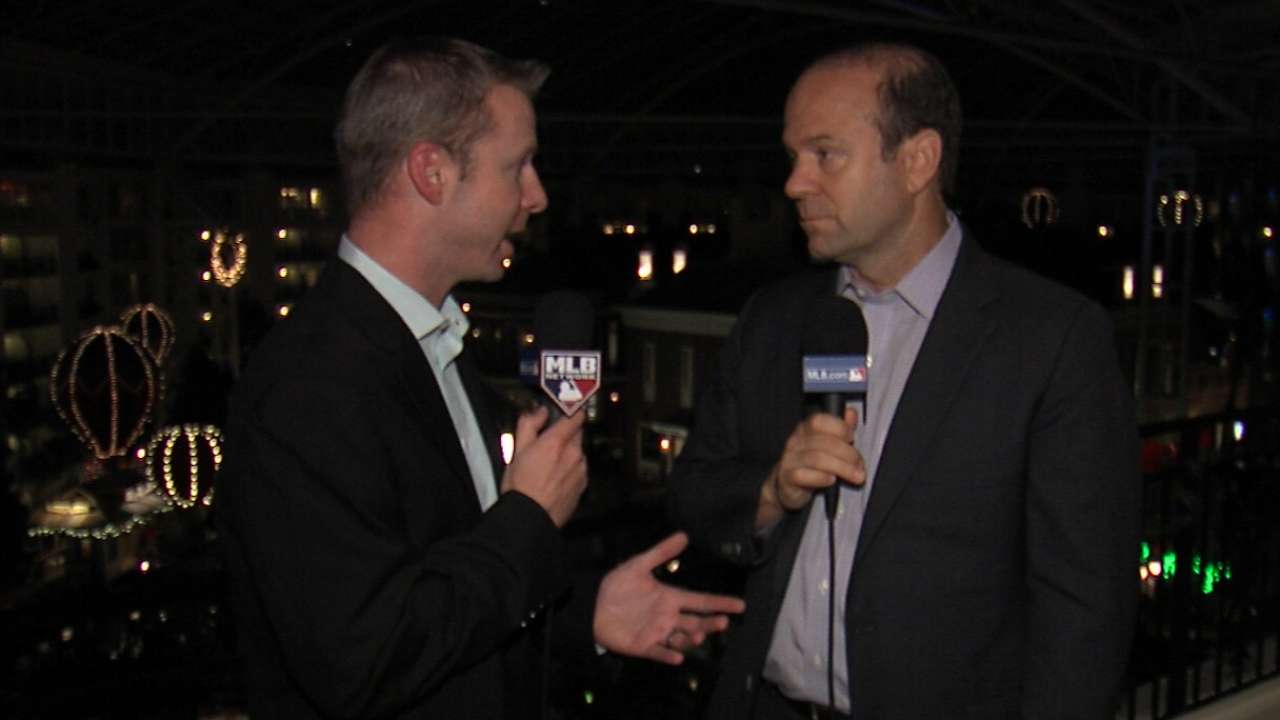 That was the case for Happ, who turned 10 brilliant starts for the Pirates last season into a three-year, $36 million deal with the Blue Jays. Happ's big contract also proved the Pirates can't lean solely on their reputation to draw in pitchers in need of repair.
"There's been an aggressive approach by clubs to counter that with dollars," Huntington said.
That's not to say the Pirates would be uncomfortable spending on pitching this offseason, however. They need a starter to slot in behind Gerrit Cole and Liriano, someone to hold down a spot until top prospects Tyler Glasnow and Jameson Taillon are ready, if not longer.
The Pirates are scheduled to meet with the representatives for free-agent left-hander Scott Kazmir, the Pittsburgh Tribune-Review reported on Monday. Kazmir is expected to command a multi-year contract, perhaps a longer and more lucrative deal than the three-year, $39 million pact Liriano signed last winter.
"We will utilize whatever flexibility we have. There's no bar set on what we can or can't do in terms of a max [contract]," Huntington said. "It comes back to the right player, the right deal, the right situation and the right fit."
Fortunately for the Pirates, they still have time to find the "right fit" for their rotation, whether it's another reclamation project or a more established starter.
"The bottom line when we go forward is when we find a deal we like, we'll be ready to move forward on it," Huntington said, "If it's the right player, the right situation, the right opportunity, right dollars, right term. Then, we'd be ready to go."
Adam Berry is a reporter for MLB.com. Follow him on Twitter at @adamdberry. This story was not subject to the approval of Major League Baseball or its clubs.