Brewers open to offers for Lucroy, but trade would hurt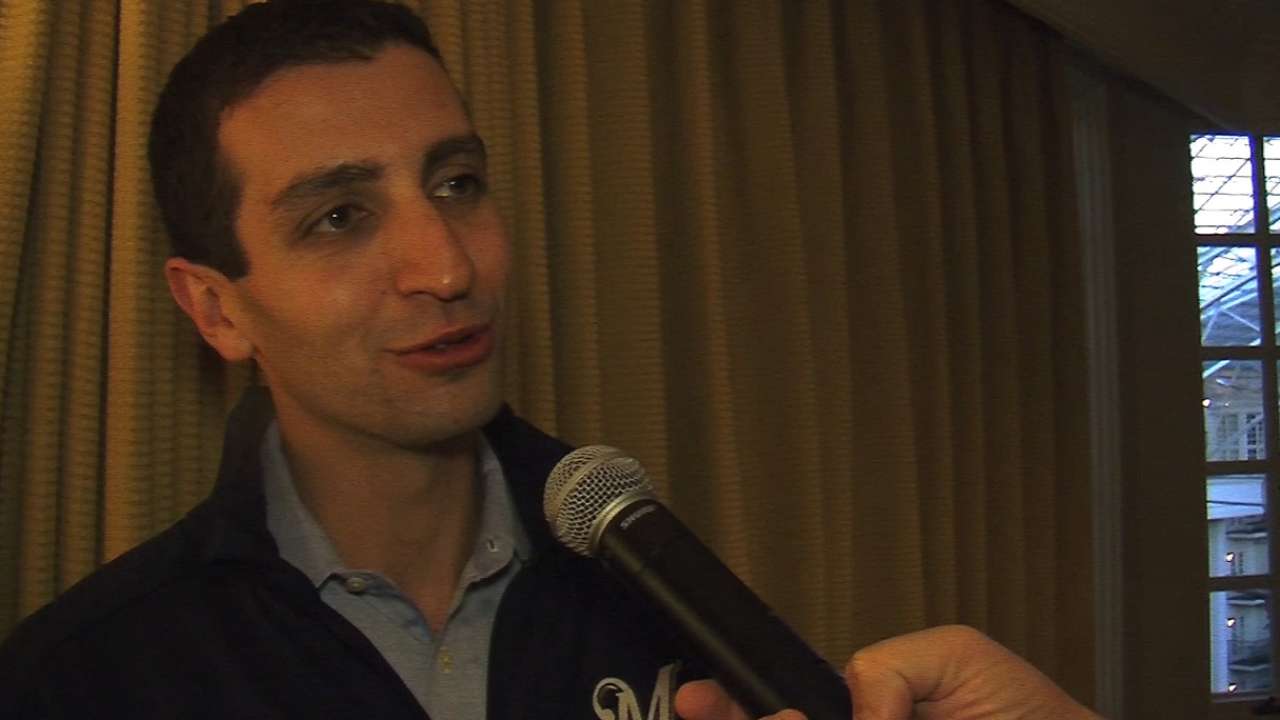 NASHVILLE, Tenn. -- To trade catcher Jonathan Lucroy, or rebuild the franchise around him? That question seems to be dividing fans and executives alike as the Brewers brainstorm their options at these Winter Meetings.
The same factors that make Lucroy the Brewers' most valuable remaining trade chip also form the basis for an argument he should stay. He ranked fourth in National League MVP balloting in 2014, before a dramatic dip in production during an injury-plagued 2015. He has one of the game's club-friendliest contracts, calling for a modest $4 million salary next season with a $5.25 million option for 2017. He is a solid game-caller and pitch-framer equally capable of handling the experienced arms of a contender or the unproven ones of a rebuilder.
"We need more Jonathan Lucroy-type players," Brewers general manager David Stearns said Monday. "Not less."
Yet the Brewers are listening to trade offers for Lucroy, who has long been a target of teams like the Atlanta Braves and lately has drawn more interest from the Texas Rangers and others. One rival executive told Ken Rosenthal of MLB Network and FOX Sports that he considers Lucroy one of the game's best bounceback candidates, blaming his offensive dip on the broken toe and concussion that shortened Lucroy's 2015 season, and the slip of some defensive metrics on the Brewers' all-rookie starting rotation by season's end.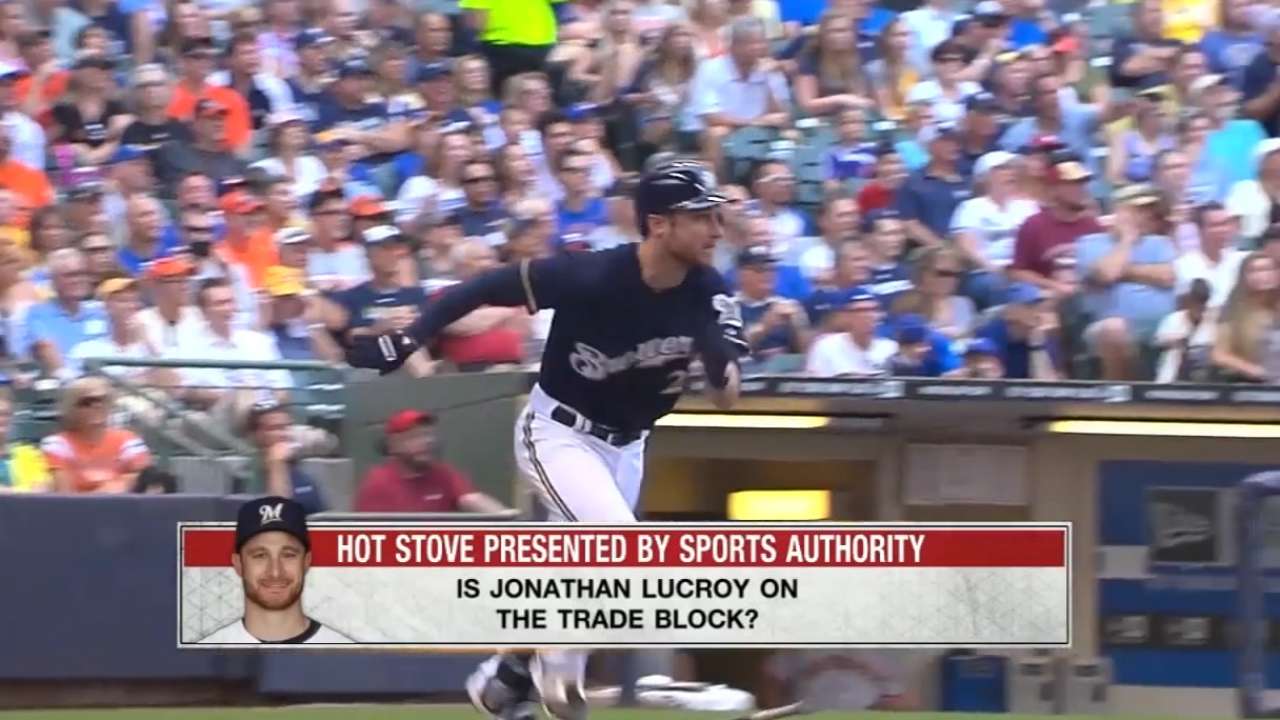 Stearns said that, at the moment, the Brewers are more likely to keep Lucroy than to trade him.
"Probably, yeah," Stearns said. "We are still open to discussing any number of players on our roster, but as I've said from the opening press conference, Jonathan Lucroy is a really good player. He provides a tremendous amount of value to the organization, and he is a reason why we can be better next year."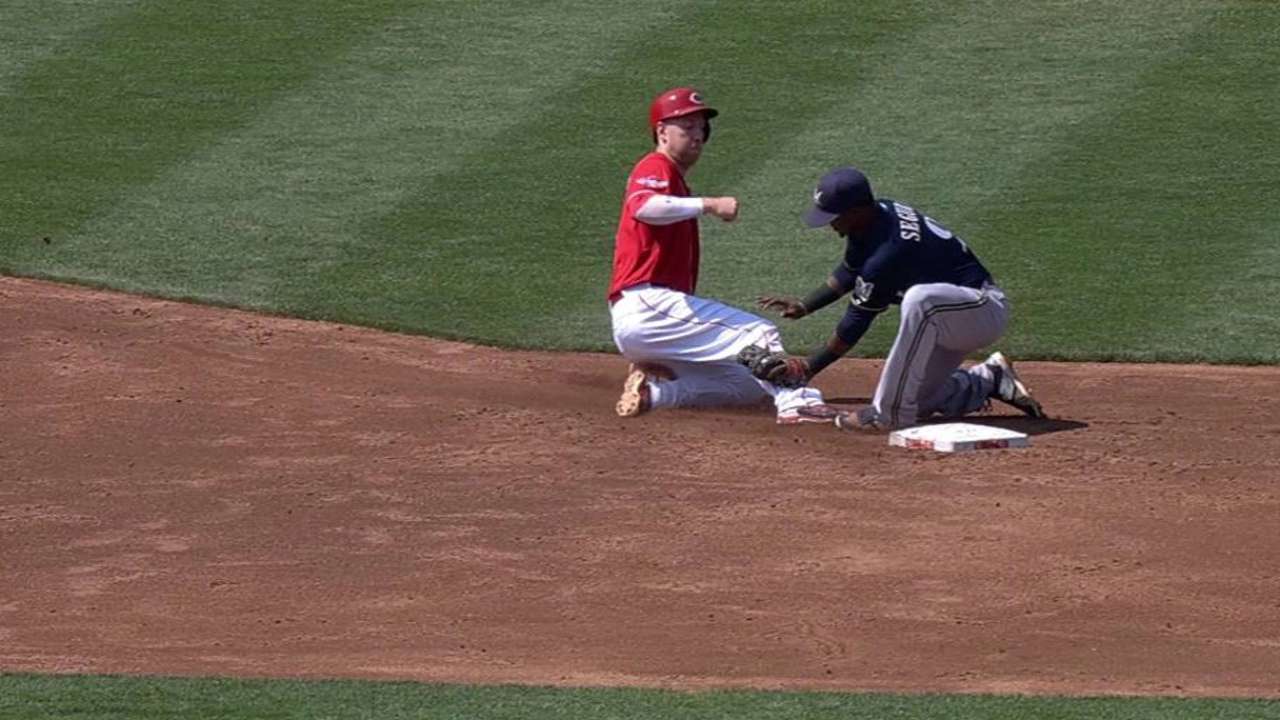 In the event that stance changes, the Brewers are expected to fortify the catcher position via Minor League free agency. Lucroy and backup Martin Maldonado are the only catchers on the 40-man roster.
"As of this moment, our catching depth is 'Luc' and 'Maldy,'" Stearns said. "We've got a duo in the Major Leagues right now that is probably one of the best twosomes in terms of overall production that's out there. We feel pretty comfortable with those two behind the plate."
Adam McCalvy is a reporter for MLB.com. Follow him on Twitter @AdamMcCalvy, like him on Facebook and listen to his podcast. This story was not subject to the approval of Major League Baseball or its clubs.