Rockies seeing interest in younger players
Club trying to upgrade its rotation during Winter Meetings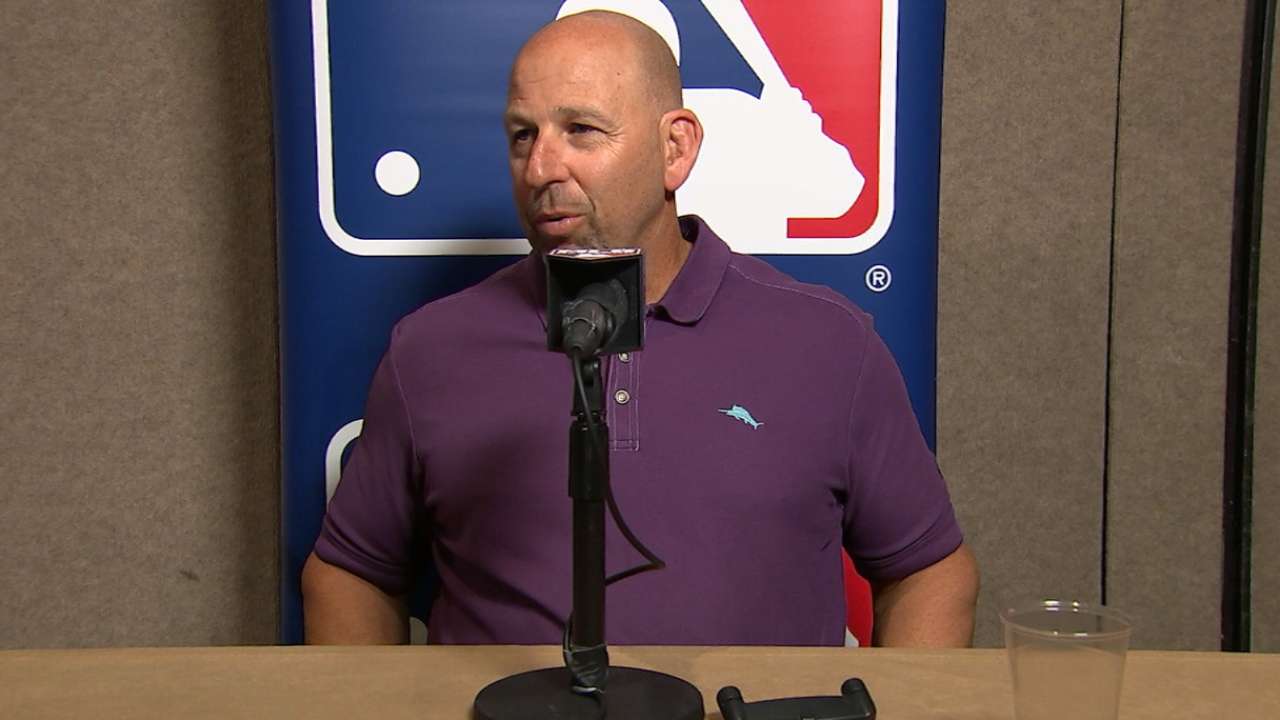 NASHVILLE, Tenn. -- General manager Jeff Bridich detects "healthy interest" in Rockies players with club-friendly contracts -- a factor that increases the possibility the team could upgrade its pitching.
Bridich spoke on Monday, the first official day of the Winter Meetings, but he has been in Nashville for three days working on a needed upgrade to a starting pitching staff that dealt with ineffectiveness and a key injury during the club's 68-94 finish in 2015.
Left fielder Corey Dickerson has four years before entering free agency, and center fielder Charlie Blackmon and second baseman DJ LeMahieu have three years. The ability to have them under club control for a few years makes them attractive.
"There's a reason that teams are interested in these guys, because they're young, they're talented or they're both, and that works for us, too, in terms of how we're built right now," Bridich said. "It depends on who's doing the asking. Each situation theoretically is a little different."
Moving Dickerson and/or Blackmon could allow the Rockies to hold on to established star right fielder Carlos Gonzalez, who also figures to draw interest from teams willing to expand payroll for his impact. Gonzalez is due $37 million over the next two years.
Gonzalez battled injuries to fingers on each hand plus a knee injury from the second half of 2013 through '14, but he returned to star-level production in late May 2015. The rebound has left Bridich pained at the prospect of dealing the 30-year-old Gonzalez, although he realizes it's important to listen to proposals.
"I don't think there's anybody around baseball that respects CarGo's ability more than the people in this organization," Bridich said. "We've lived with him. We've watched him grow up at the Major League level in our uniform. There's a mutual commitment to each other. We've seen him bring himself back from injury, disappointment and hardship at the Major League level to re-establish the type of player that he is, the type of athlete that he is now that he has his health again."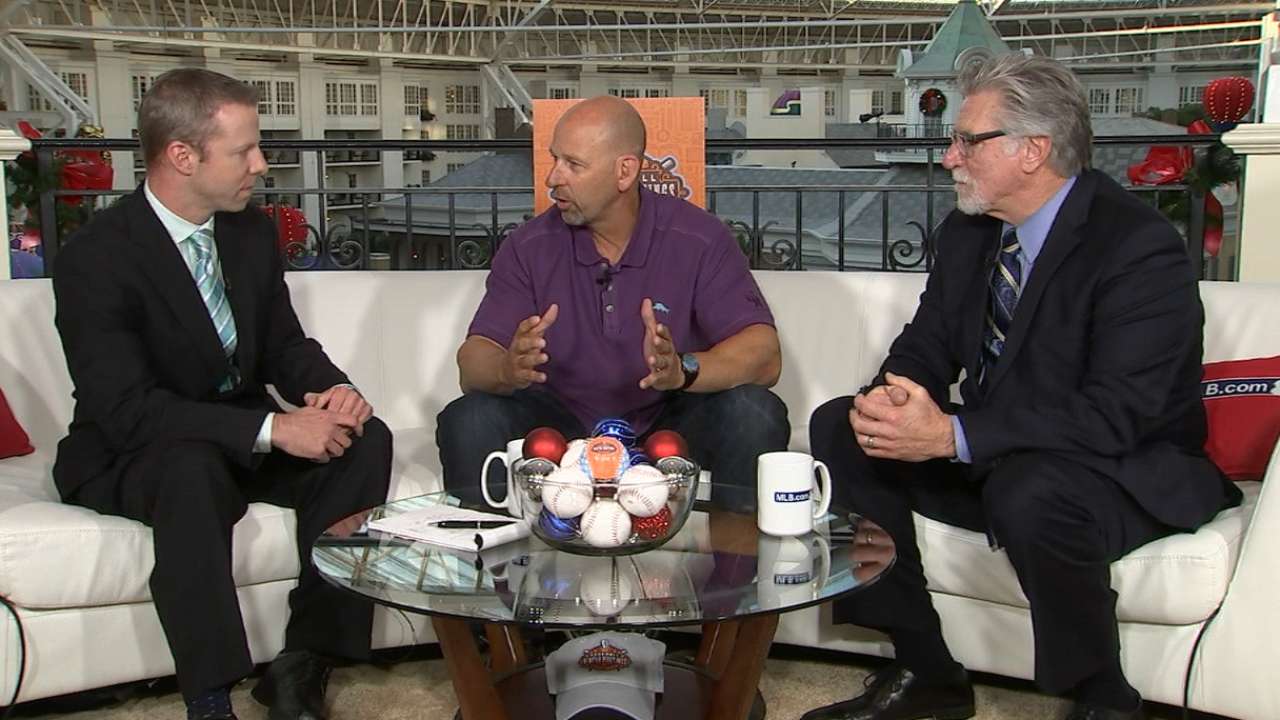 A deal that costs the Rockies an outfielder would create an intriguing domino effect. Right-handed-hitting Kyle Parker, the team's top pick in the 2010 Draft, has hit .182 in 132 at-bats over parts of two seasons in the Majors -- not a large sample size, but not a convincing performance. One possibility is Ben Paulsen, a first baseman who has added outfield duties to his repertoire, going to the outfield and the Rockies seeking a first baseman.
Many fans would like to see the Rockies pursue free agent Chris Davis, who hit 53 home runs in 2013 and 47 in '15, leading the Majors in homers each year.
Bridich said the Rockies are hearing interest in some of their prospects, especially third baseman Ryan McMahon, a second-round pick in the 2013 Draft. McMahon, who turns 21 on Dec. 14, has hit .297 with an .896 OPS, 47 home runs and 229 RBIs in parts of three Minor League seasons. MLBPipeline.com ranks him as the Rockies' No. 5 prospect.
The Rockies also have third baseman Nolan Arenado, whose 42-homer, 130-RBI performance in 2015, on top of his third Gold Glove Award, all qualify him as a star.
Thomas Harding is a reporter for MLB.com. Follow him on Twitter @harding_at_mlb, and like his Facebook page. This story was not subject to the approval of Major League Baseball or its clubs.