MLB.com Columnist
Mike Bauman
Yost shows instincts can outsmart analytics
'Whenever there's somebody I believe in, I've never been wrong,' KC manager says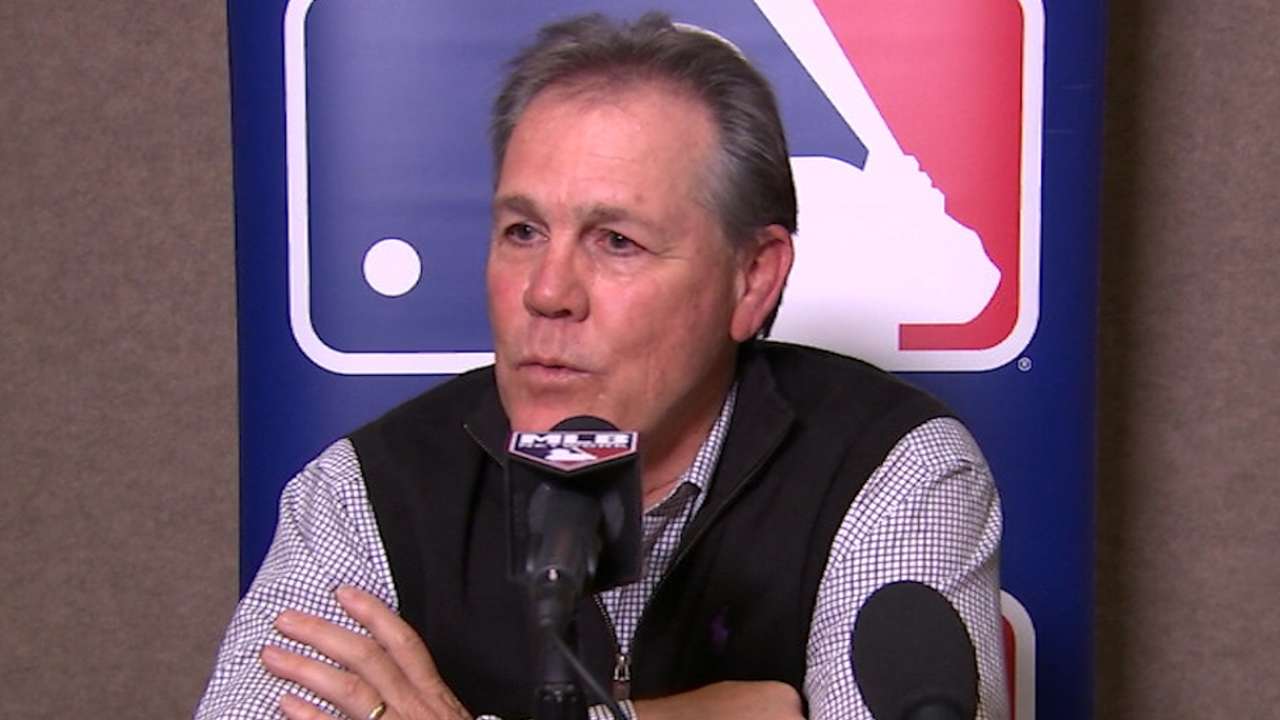 NASHVILLE, Tenn. -- To briefly review, the final score for the 2015 season was Ned Yost 1, PECOTA 0.
If you want to take a longer perspective, the score over the past three seasons has been: Ned Yost 3, PECOTA 0. But for purposes of impact, the 1-0 score in 2015 will be more than sufficient.
PECOTA stands for Player Empirical Comparison and Optimization Test Algorithm. It is a proprietary system of Baseball Prospectus that projects player performance based on comparison with historical player seasons.
Before the 2015 season, PECOTA projected that the Royals would go 72-90. In Spring Training, Kansas City's manager was asked about this presumably reputable operation picking his club to lose 90 games. The skipper was not impressed.
"I don't care about that," Yost said. "That is National Enquirer stuff as far as I'm concerned. That stuff doesn't make any sense to me, so I completely dismiss it."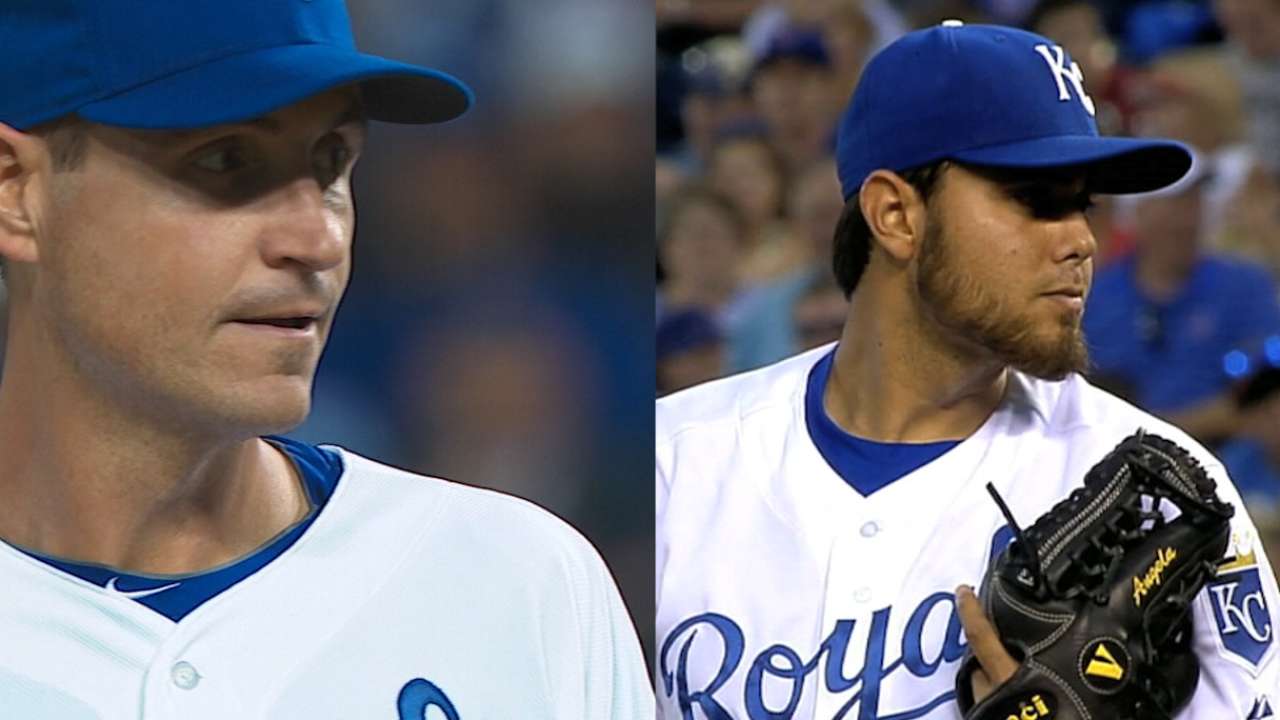 Keep in mind that the Royals were the 2014 American League champions. As we now know, the 2015 Royals went 95-67 for the best record in the AL. After that, they went 11-5 in the postseason on their way to a World Series championship, Kansas City's first in 30 years. It appeared that Yost had a better feel for his club than PECOTA did.
Perhaps that is actually the natural order of things. Yost has never been a darling of the advanced analytics folks. He does not discourage the sacrifice bunt. He has a leadoff hitter with a lifetime on-base percentage of .298. For these sorts of sins, Yost had been pictured in some quarters as less than intelligent, often less than competent.
But Yost's record says something else, something considerably better. In his five-plus seasons as the Royals' manager, the club's record has improved every year. As early as 2011, Yost was predicting that Kansas City would win a World Series within five years. He had it right with one year to spare.
At the same time that PECOTA was seeing a 90-loss season, Yost thought he was seeing a team that was bitterly disappointed about not winning the World Series and completely committed to winning everything in 2015.
Yost felt confident about reaching that goal, but again, he had already predicted this championship four years ago. What did he know that nobody else knew?
"That's a good question," Yost said Monday at his Winter Meetings media session. "I just believed in their abilities.
"There was an article a couple of years ago, when we were talking about [third baseman] Mike Moustakas. Mike had really been struggling at that time and came back the next year and struggled again, and they were confounded why I would play him. I just always believed that he would be an All-Star type player and a winning-type player. No matter how much he struggled, you had to give him the opportunity to work through it, to get to a point where he could be productive.
"I said: 'What do you want me to do, go to the third-base tree and get another one? They don't just grow on trees.'
"But I also made the point that, whenever there's somebody I believe in, I've never been wrong yet. I don't know how that is. It's just something that I see, something that I sense. I don't have any scientific formulas where I figure out, 'This guy's going to be a great player.' But I can see heart, and I can see desire and I can see competitiveness and I can see skill.
"That doesn't always mean production right away. But I can project production down the road with these young players. I knew you had to give the opportunity to get through tough times."
It was his own career, Yost said, that led him to a firm belief that players had to have those opportunities. As a longtime backup catcher, he didn't typically get those chances. As a manager, he resolved to have the patience to let young players develop.
From that point, Yost kept the faith; in individual players and what the collective ability of his young players could eventually accomplish.
"I just always envisioned that group," Yost said, "that it would be a group of combined pieces with [shortstop Alcides] Escobar, with [outfielder Lorenzo] Cain, with [left fielder Alex] Gordon, with Moustakas, with [first baseman Eric] Hosmer, with [catcher Salvador] Perez, with [reliever Kelvin] Herrera, with [closer Greg] Holland, with [starting pitcher Yordano] Ventura; when these guys together got to a point where they mature Major League players, they would be able to accomplish something special."
And they did. There can still be occasions when the mind of a baseball man can offer a more accurate projection of the future than even the most advanced algorithm.
Mike Bauman is a national columnist for MLB.com. This story was not subject to the approval of Major League Baseball or its clubs.