Amid rumors, no deals from Rays on Day 1
DFA'd Butler claimed by Indians on Monday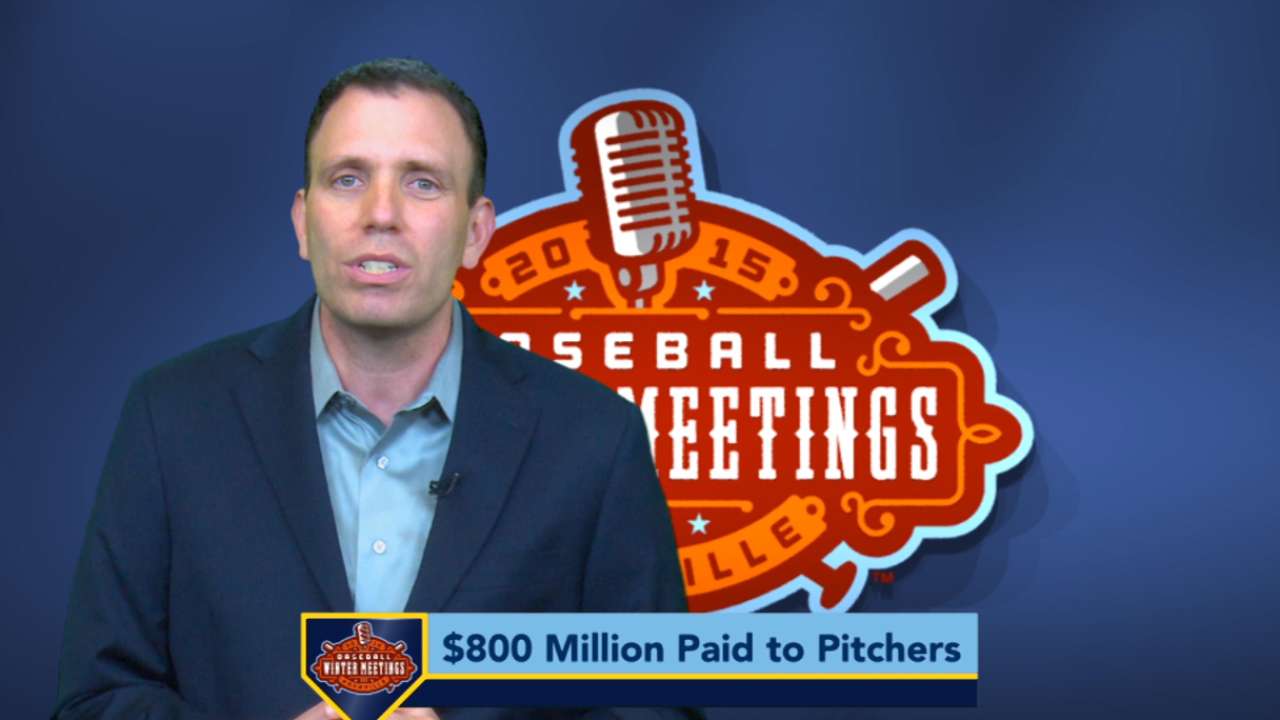 NASHVILLE, Tenn. -- Monday's juiciest Rays trade rumor involved a possible deal with the Cubs that would send infielder Javier Baez to Tampa Bay.
The Tampa Bay Times first reported that the Rays and Cubs were talking about such a deal. How serious talks are at this stage remains to be seen. What's known is that such a deal would make sense.
The Cubs are looking for starters and relievers, and the Rays are pitching-rich. Meanwhile, Tampa Bay begins the Winter Meetings with a balanced roster and looking to land an impact bat.
• Hot Stove Tracker: Free agents and trades
Baez has the potential to be such a bat.
The Cubs selected Baez with the ninth overall pick of the 2011 Draft. Though he has not yet made a splash at the Major League level -- .201/.252/.346 with 10 home runs in 309 career plate appearances -- he had a productive Minor League resume that included a .288 average with 89 home runs and 300 RBIs in 393 games.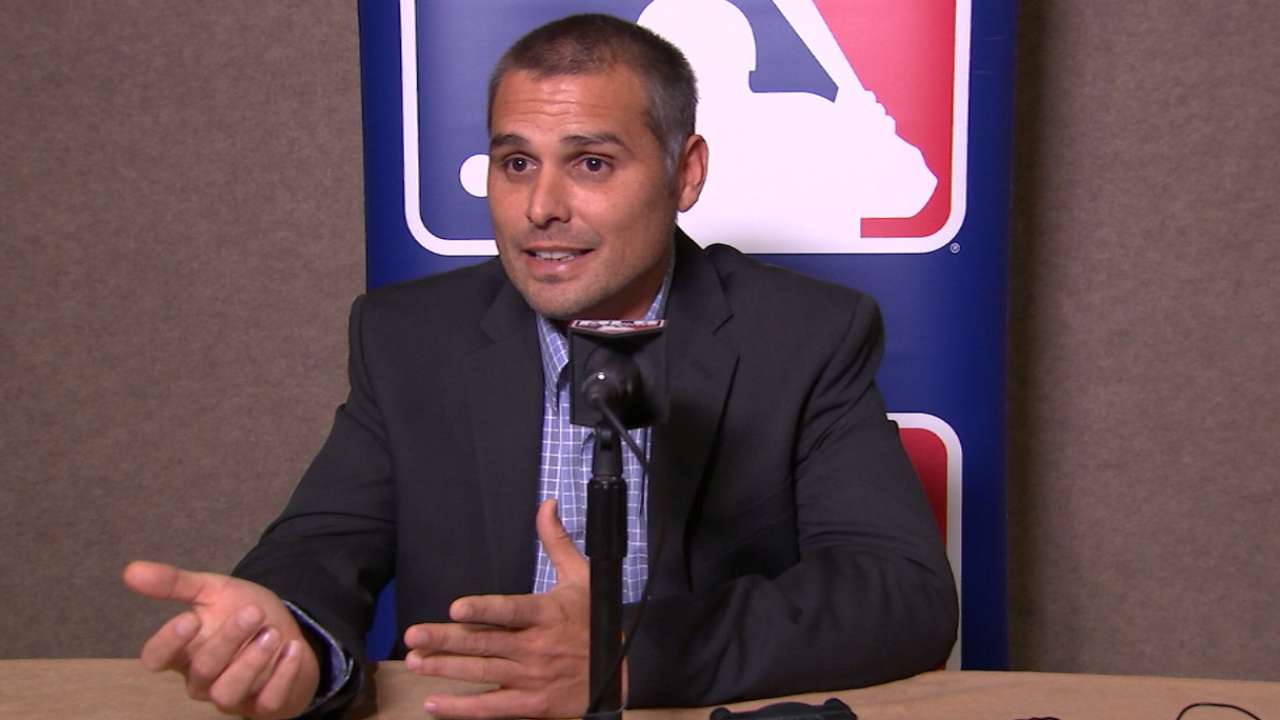 • Winter Meetings interview with Kevin Cash
Baez, 23, can play shortstop, second and third and could be used at DH as well. His downside comes in his strikeouts, including 119 at the Major League level.
The Rays will listen to possible deals regarding most any player on their roster. Cubs manager Joe Maddon's familiarity with the players on Tampa Bay's roster could help facilitate a deal coming to fruition.
According to one industry source, Maddon is fond of Baez, which could become a stumbling block for such a deal.
Who would the Cubs receive in return? According to a tweet by ESPNChicago.com's Jesse Rogers, left-hander Matt Moore and right-hander Alex Cobb appear to be the likeliest possibilities for the Cubs.
Following their long-adhered-to policy, the Rays did not address any rumors at the end of the day. Vice president of baseball operations Chaim Bloom did characterize Monday as being an "active time already."
"Obviously we haven't been here very long, but we're in the thick of the offseason, and we had a lot of conversations already in progress and we've been able to keep those conversations going and start some new ones as well, so it has been a pretty active day," Bloom said.
The Rays like the position they are in given the balance they have on their roster.
"We really like our group," Bloom said. "We like the talent we have on hand. We like the roster that we have and we don't feel pressure do something just because we happen to be at the Winter Meetings.
"I think it's a nice position to be in. We're always looking at ways to improve the talent that we have, improve our organization. But it's also a good position to work from when we feel good about the team that we have. We have a lot of confidence in this group and so it makes it easier to just assess things as they come rather than feel pressure that we don't need to feel."
Bloom did allow that they had talked to agents and the "majority of the teams" on Monday.
News and notes
• The Indians claimed outfielder Joey Butler on Monday.
The Rays designated Butler for assignment to make room on the 40-man roster for catcher Hank Conger, whom they acquired from the Astros for cash considerations on Wednesday.
Butler spent most of the 2015 season in the Major Leagues, playing in 88 games with 61 starts. His .344 batting average through June 15 was the highest by any Major League rookie on that date since 2001 when Albert Pujols (.354) and Ichiro Suzuki (.350) did it for the Cardinals and Mariners, respectively, en route to winning Rookie of the Year Awards.
Bill Chastain is a reporter for MLB.com. This story was not subject to the approval of Major League Baseball or its clubs.