Reds' 2016 makeup still a work in progress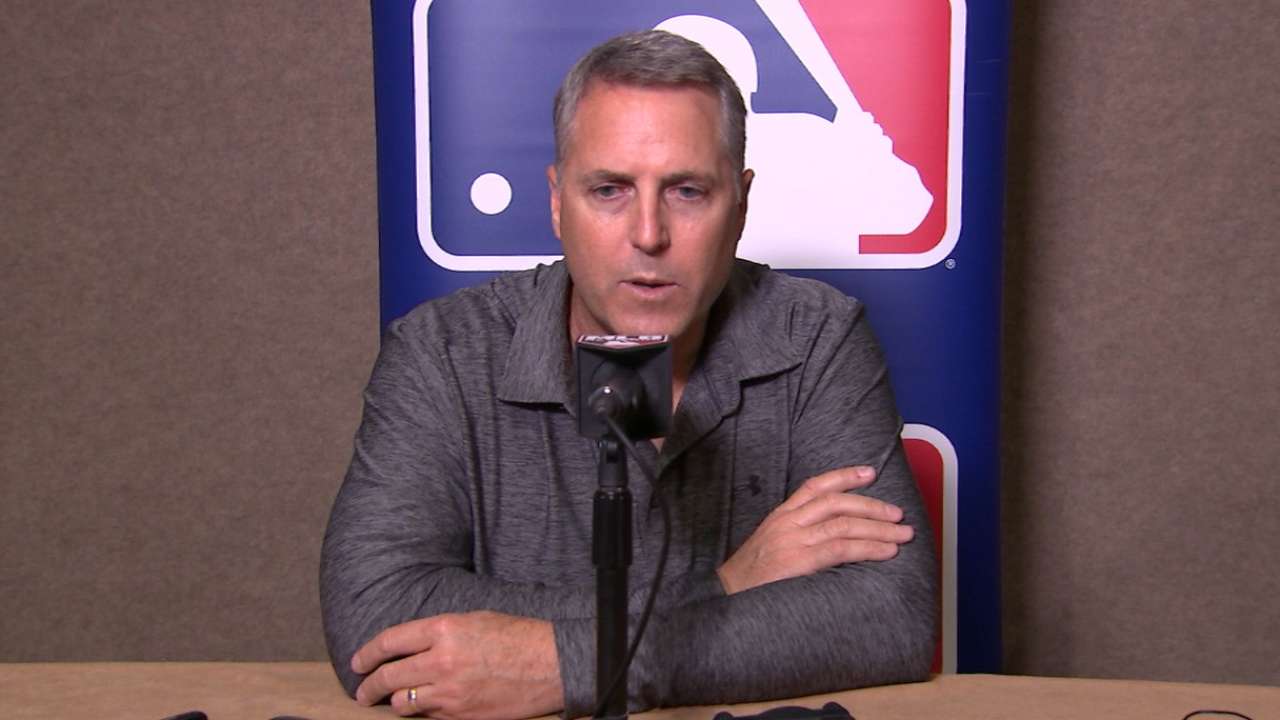 NASHVILLE, Tenn. -- Committed to a rebuilding process after losing 98 games last season, the Reds already began their transition with trades over the summer. During the Winter Meetings, more deals could certainly be in the works.
Of course, that means more upheaval, and less assumption about the makeup of Cincinnati's projected lineup and roster heading toward 2016. Reds manager Bryan Price declined to shed light on what moves could be made, but acknowledged the uncertainty that currently hangs over his club.
"In our environment, it is one of those situations where I don't think we really have a real grasp," Price said on Monday during the meetings. "I think we do know there's some for-certain players we know we're going to have and pitchers. But it's exciting to think what we could find when we get to Goodyear, but I don't think at this point in time we're even remotely close to thinking what a lineup, rotation or bullpen could look like. I'm as vague with that as anything."
In the rotation, Price felt that two of the Reds' young pitchers -- Anthony DeSclafani and Raisel Iglesias -- would most likely get two of the five spots. Jon Moscot, Jon Lamb, Brandon Finnegan, Robert Stephenson, Michael Lorenzen, Cody Reed and Keyvius Sampson will be among those competing for the other three spots.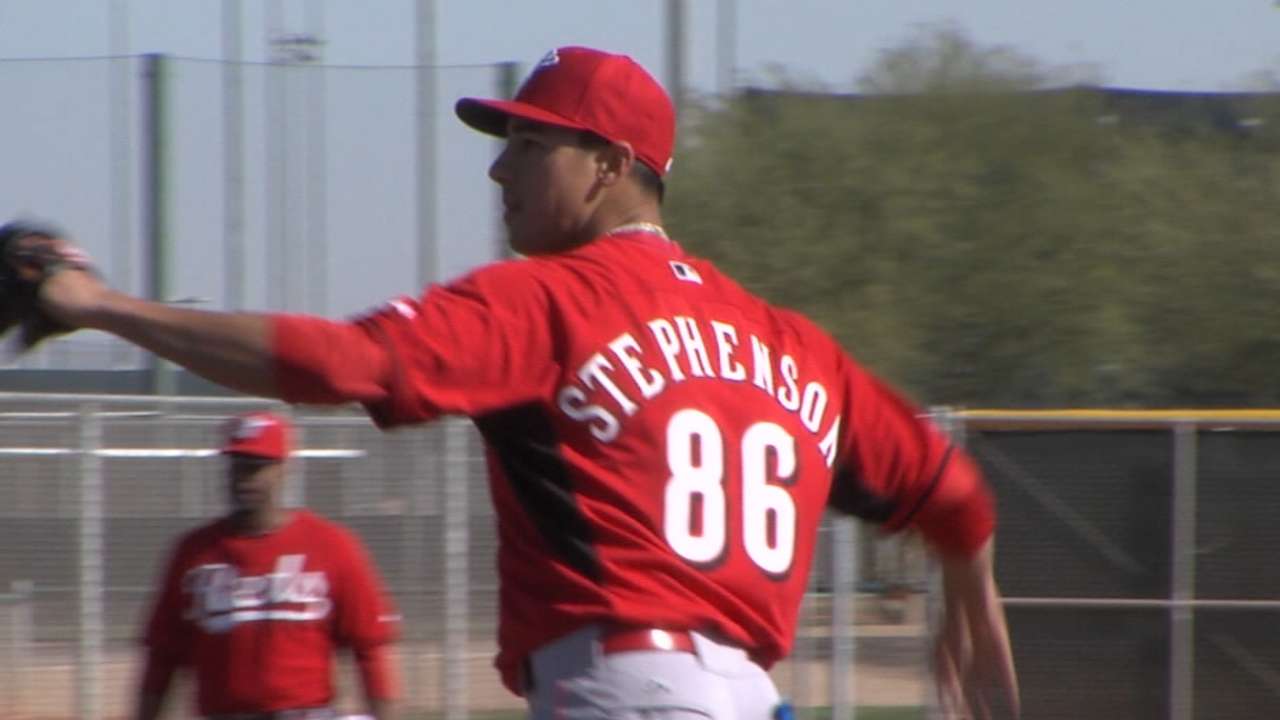 It's also possible that pitchers who don't make it as starters could be part of the bullpen.
"The real challenge," Price said, "is going to be not putting a young pitcher that we feel can be a quality Major League starter and put him in the bullpen too soon and make that commitment, like a career commitment, that this guy is now a reliever because we want him on the team.
"We might have some stopgaps. We might say, 'Hey, this particular guy is not ready for the rotation but he can definitely help us in the bullpen. But long term, we still see him as a starter. That's possible.' But I do think we are going to have some good arms. They might be a little bit inexperienced, but we should have some good arms up and down the staff."
When the Reds arrive at Spring Training, they will still work on fundamentals like they always do. But with an expected younger set of players, there will be an increased focus on situational play and handling different scenarios.
"We talk about it in every sport, being able to anticipate what's going to happen before it does is a key to the growth of any player in any sport," Price said. "Those are the things that I think Spring Training will change for us a little bit, a lot more situational play, a lot more offensive play with an infield-in situation or a first-and-third situation, and baserunning, and reads off the bat, things of that nature that younger players have yet to experience enough of to feel like they are necessarily really instinctive. There will definitely be changes in how we go about our business in the spring with a young group."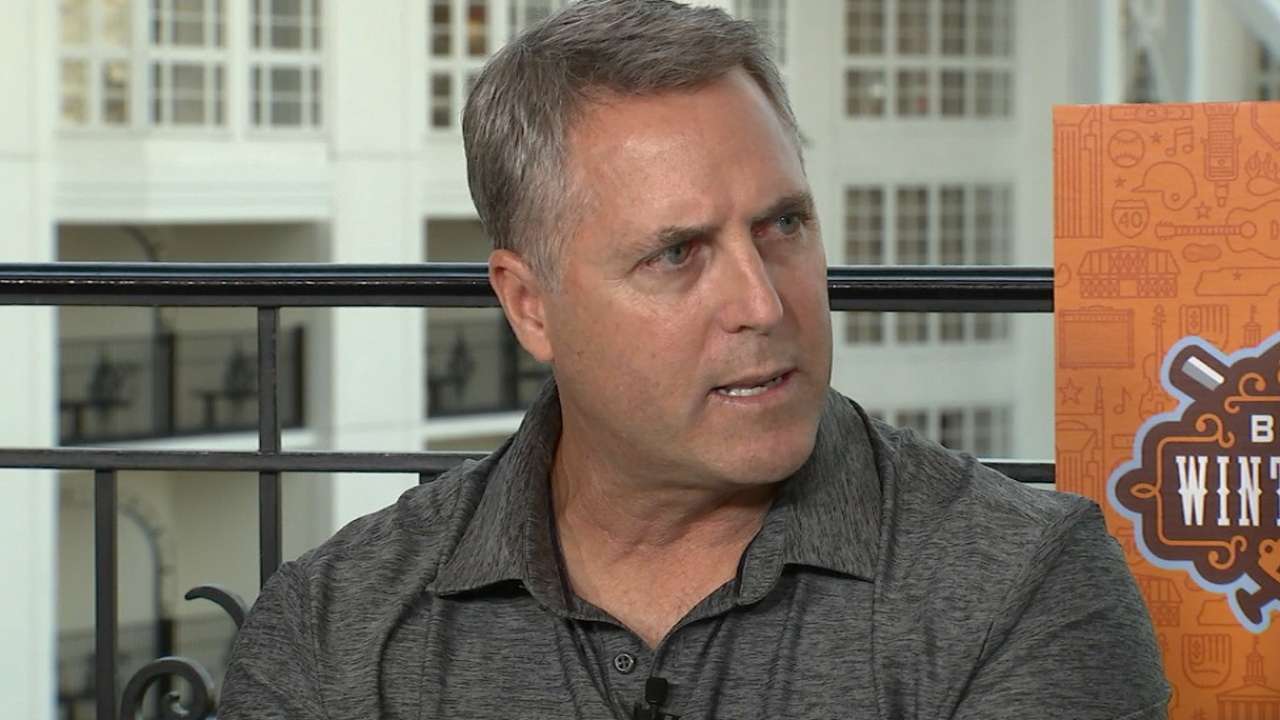 Most of the time, teams measure their success generally on whether or not they made the postseason and how far into the playoffs they advanced.
Looking ahead to a rebuilding club like the 2016 Reds, what can be determined a success -- especially when three division rivals like Cardinals, Cubs and Pirates are among the elite of the Major Leagues?
"You know what, that's an excellent question," Price said. "When you're going out in 2012 and you know you have five high-quality starting pitchers and, in our situation, [relievers Sean] Marshall, [Jonathan] Broxton, [and Aroldis] Chapman and depth on your bench, I don't think you're going out on a limb saying you have a great chance to go deep in your division and go deep into the postseason.
"I think when you're dealing with primarily a young, inexperienced starting rotation and potentially bullpen, I can step up and say, 'Hey, listen, we're going to push the other elite teams in the division for a championship.' But realistically, we have to just show up and get better and play harder every day and see where things go."
Mark Sheldon is a reporter for MLB.com. Read his blog, Mark My Word, follow him on Twitter @m_sheldon and Facebook and listen to his podcast. This story was not subject to the approval of Major League Baseball or its clubs.