MLB.com Columnist
Anthony Castrovince
Reds need to be bold to build future foundation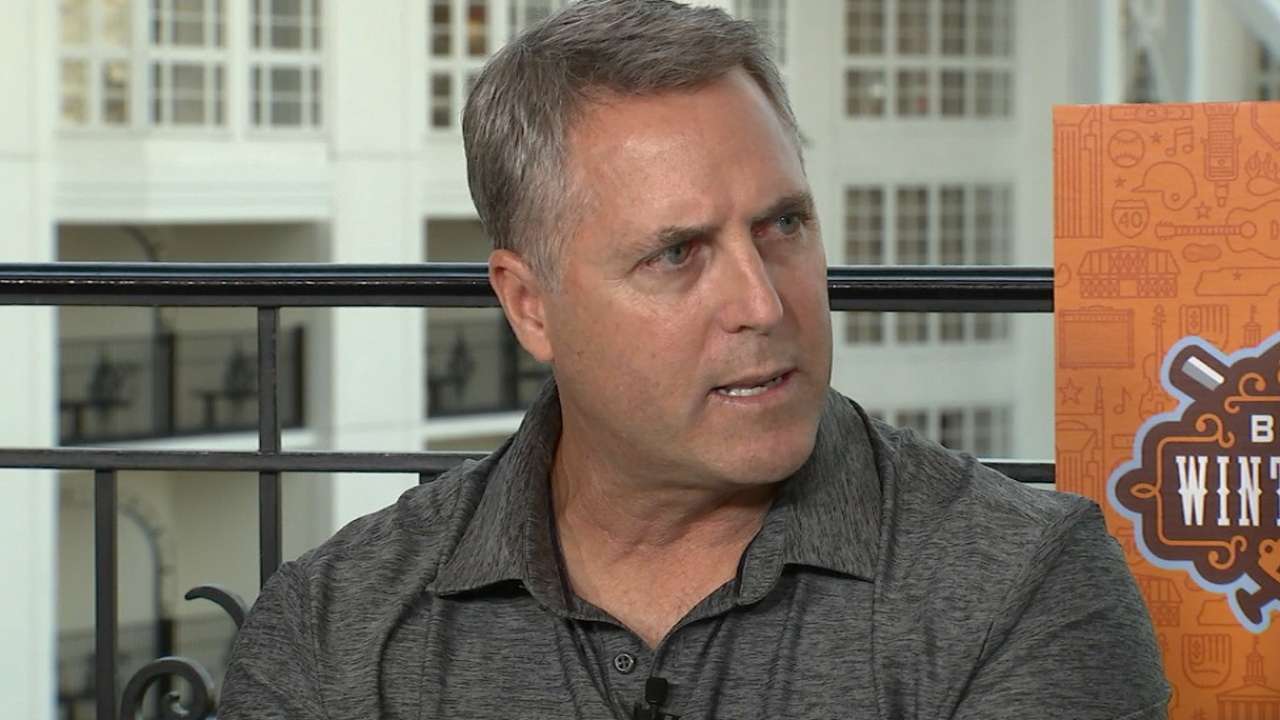 NASHVILLE, Tenn. -- All right, Reds. You want to do this? Let's really do this. Let's plow through the pain, let's offer understanding-but-unrelenting reaction to fans frustrated by the departure of name talent, let's really put the "build" in rebuild and form the foundation of the next great Reds team.
To put it another way: Sell! Sell! Sell!
We all know you're trying to move Aroldis Chapman, because elite closers on non-contenders are like new tires on a jalopy. But even if you're able to find a suitable swap for Chapman, who will earn somewhere in the neighborhood of $12 million to pitch about 65 innings in his final year before free agency, the deal would be like every other you've made in the last calendar year in that it involves an asset with a year or less of contractual control.
And as you've no doubt learned in the moves involving Johnny Cueto, Mat Latos, Mike Leake and Alfredo Simon, while you can get back quality pieces in deals of that nature, if you want to reel in the real upper-crust of young talent in MLB's pipeline and/or create major future financial wiggle room for yourself, you've got to think bigger.
"I think once we traded Cueto and Leake," Reds manager Bryan Price said Monday, "it really did sign off on the fact that we were going to have to restructure, rebuild the roster to a certain degree to get back to the organization that's brimming and on the cusp of being able to challenge for regular postseason spots and the World Series."
You want to get there, Reds? You've got to use these Winter Meetings to evaluate your trade options under more than a year of control:
1. Todd Frazier
Sorry, but it has to start here, and you've apparently acknowledged as much if recent reports about the availability of "everybody" (doesn't get more inclusive than that) are to be believed. The National League Central is a monster, and the 2016 installment of the Reds does not figure to be equipped to keep up with its demands. So while I don't intend to be dismissive of the fan attachment to Frazier and the pop and prowess he provides at the hot corner, I also don't see the value of keeping him for the sake of keeping him.
We might already be in the post-peak phase of the Frazier trade market. Frankly, his value might never be higher than it was the morning after the Home Run Derby. Some teams will be leery of the way he wore down in the second half (.220/.274/.390 slash line) and, ergo, skeptical of the sustainability of his near-.500 slugging percentage. His road splits are also a matter of concern.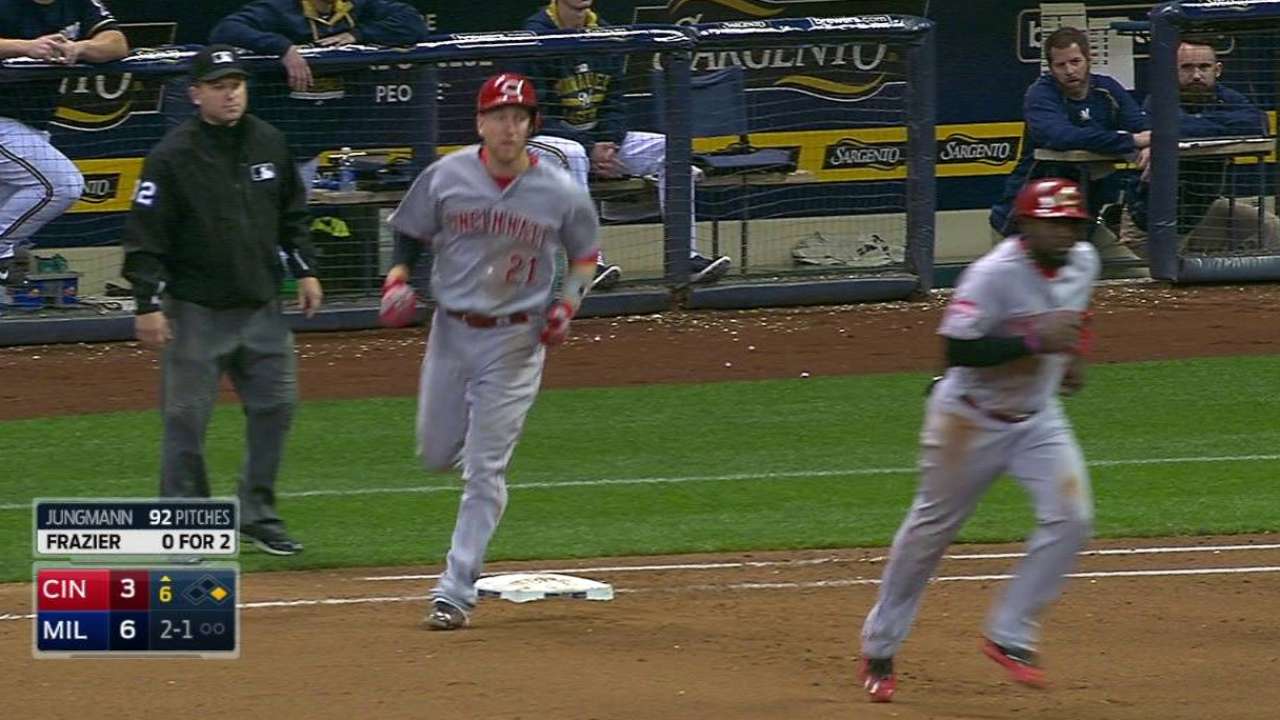 But you want power in your corner spots, and Frazier provides it at a budget-friendly price. He'll make just north of $8 million next year and has one year of arbitration-eligibility beyond that. And with the free-agent market for third-base help basically barren beyond David Freese, who is three years older than Frazier and was not nearly as productive in '15, Frazier is a still-valuable chip.
One team that might make sense here is the Astros, even though they've already got a lineup littered with right-handed bats. They've got position-player prospects aplenty, and their corner infield situation is suspect, with Luis Valbuena a low-average, low-OBP bat whose 2015 power burst might prove difficult to repeat. We can add the Red Sox to the list of sensible options here, if and only if they're able to move Hanley Ramirez or Pablo Sandoval (a tall order with each). If teams are open to the possibility of adding Frazier as a left-field option, as the Rangers reportedly were, that obviously opens up a whole new avenue to get a deal done. And you'd be remiss not to explore every avenue at these Winter Meetings.
2. Jay Bruce
If the deep corner outfield free-agent market becomes anything like the deep starting pitching free-agent market, this could be a great time to have a trade chip like Bruce. Salaries have escalated substantially on the pitching side, and it remains to be seen (though we can take a good guess) where they go for the likes of Jason Heyward, Yoenis Cespedes, Justin Upton, Alex Gordon and the others.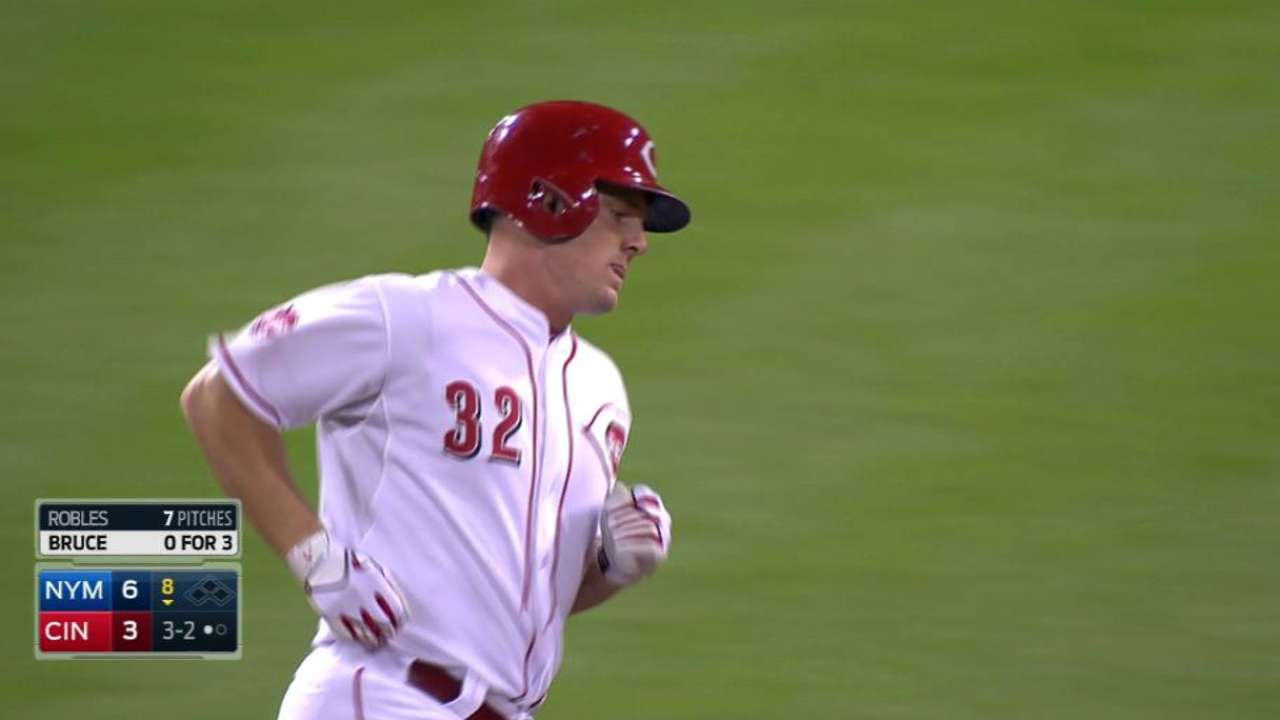 Teams like the White Sox, Orioles, Astros, Royals or Padres might veer away from those price tags and instead target a guy in Bruce who is a solid defender, a good clubhouse presence and is still in his prime years (and, therefore, could be due to continue to bounce back from a major statistical slide in '14). He also, like Frazier, has a manageable contract relative to his age and value, in that he'll make $12.5 million in 2016, and has a $13 million team option (or $1 million buyout) for '17.
Bruce has limited no-trade protection.
3. Joey Votto
Votto has no-trade protection and has said he intends to use it if a deal were to be struck. Even if that weren't the case, we're talking about a 32-year-old with nearly $200 million coming to him over the next eight years. Votto's 2015 season was great, but that's still a tough contract to move. So let's just move on.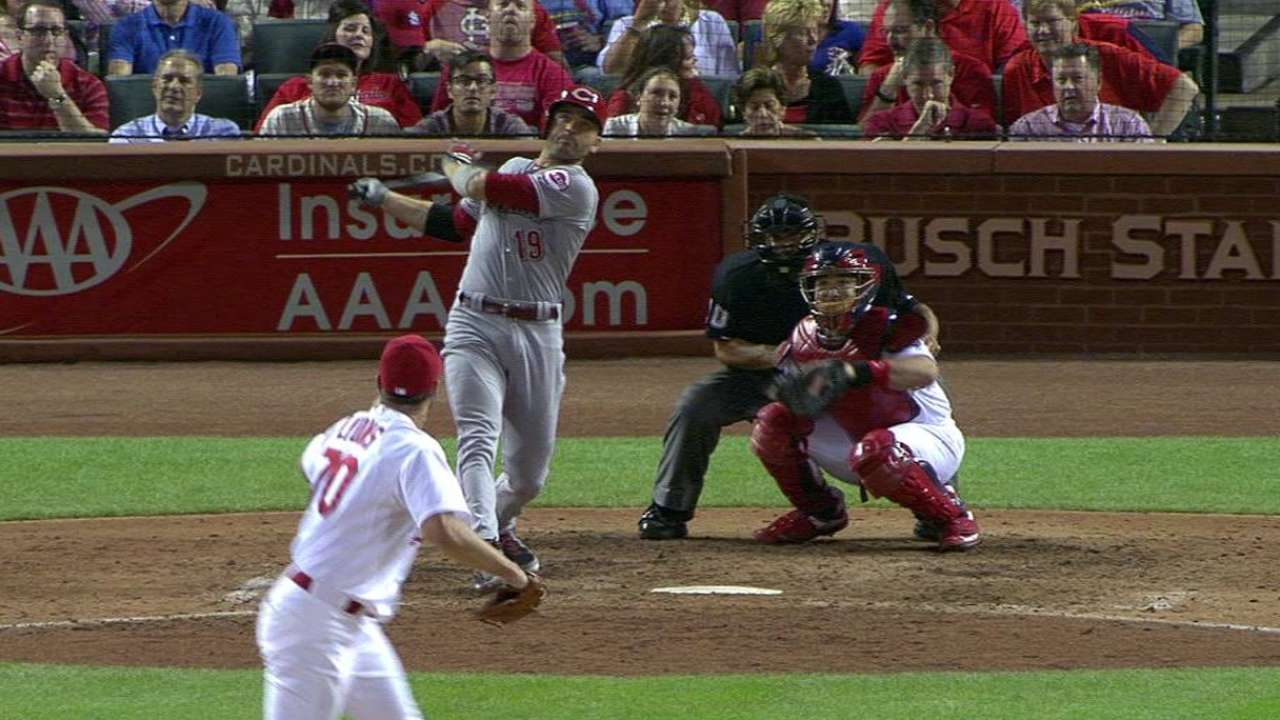 Phillips bounced back a bit in '15 to a production level closer to league average than he had been in either of the previous two seasons. Still, he's 34, and he's owed $27 million over the next two years. The $14 million guarantee in 2017 is what makes this situation tricky and limits the ability to get much substance in return. But as a second baseman with defensive value and some boom in his bat, Phillips might be seen by some clubs as a worthwhile alternative to Ben Zobrist or Howie Kendrick. As the seller, though, the realistic return would really be salary relief more than prospect help.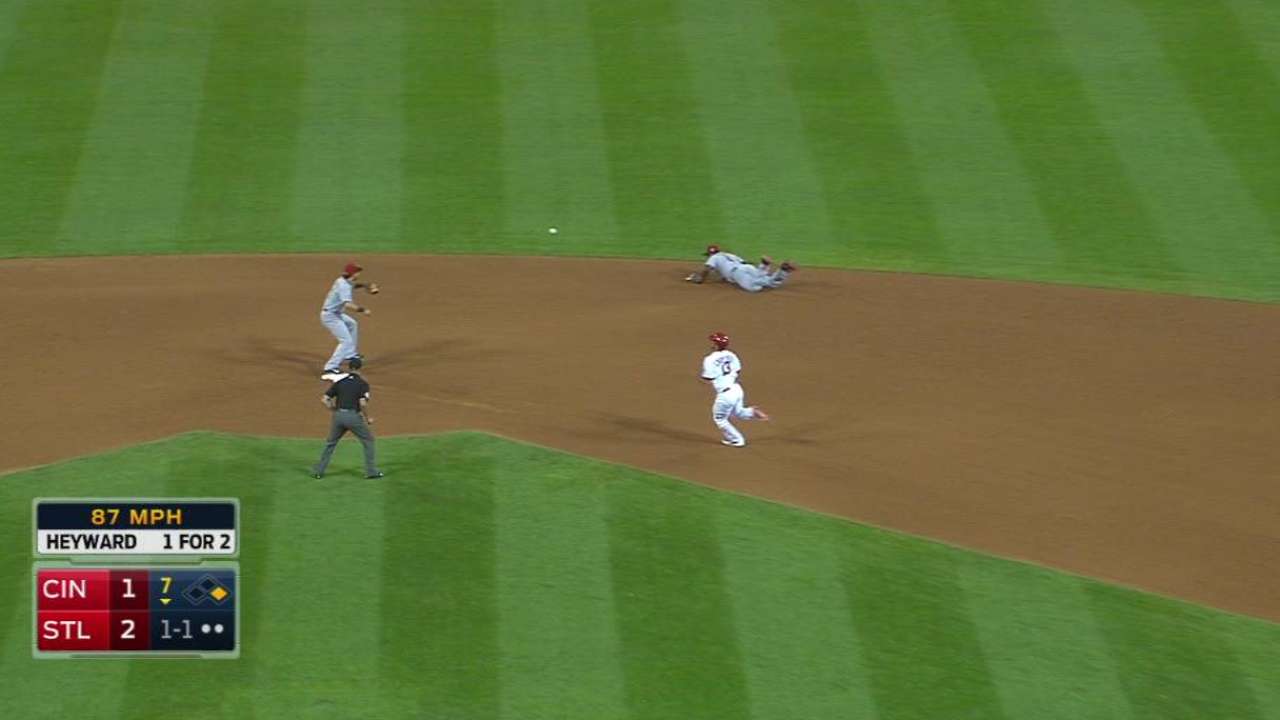 5. Zack Cozart
He probably has to prove his knee is healthy enough for him to sustain what had been an offensive breakout at the beginning of 2015 before his trade value can really be explored. But the offensive emergence of Eugenio Suarez down the stretch last season could make the 30-year-old Cozart a superfluous piece in this rebuild. With Ian Desmond, Asdrubal Cabrera, Alexei Ramirez and Jimmy Rollins representing the best the free-agent class has to offer at this position, it doesn't hurt to at least have conversations about Cozart, even if this isn't an ideal time to get a deal done.
Anthony Castrovince is a reporter for MLB.com. Read his columns and follow him on Twitter at @Castrovince. This story was not subject to the approval of Major League Baseball or its clubs.