Molitor sees Plouffe as key piece to Twins' puzzle
Sano's transition to outfield important to club's 2016 plans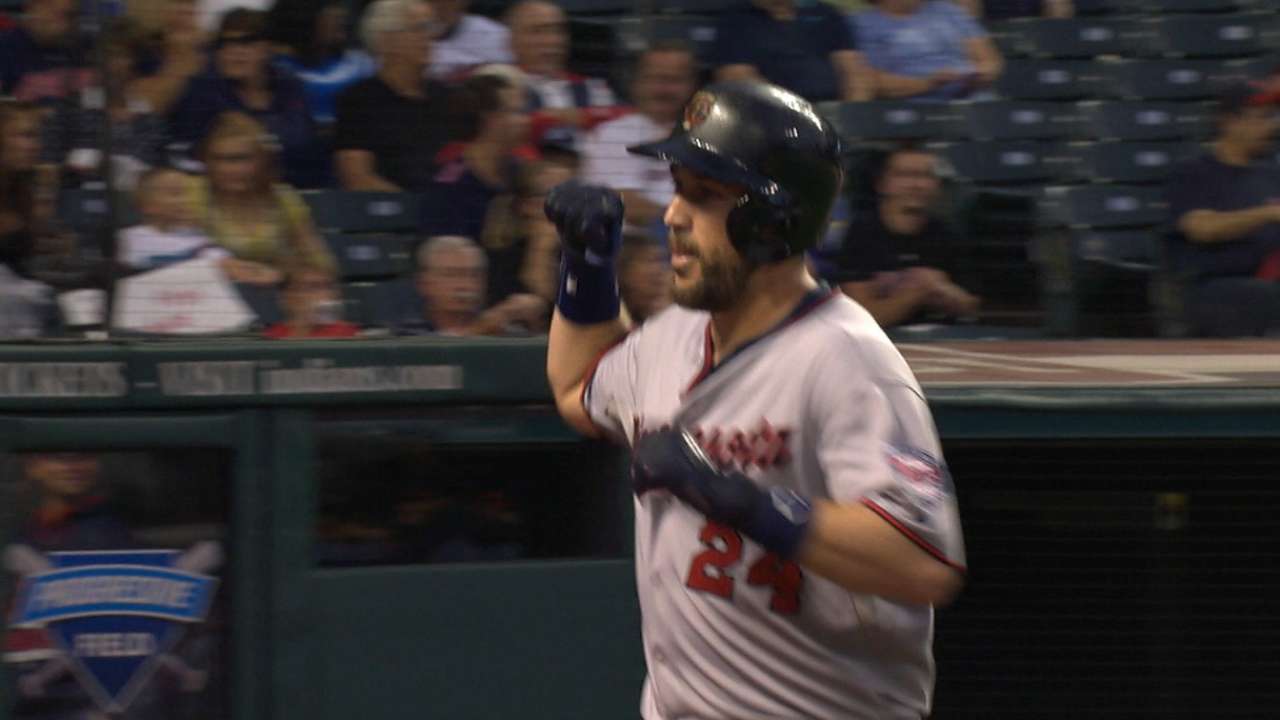 NASHVILLE, Tenn. -- Twins manager Paul Molitor met with the media on the first day of the Winter Meetings on Monday, and reiterated his desire for third baseman Trevor Plouffe not to be traded this offseason.
With the signing of Korean slugger Byung Ho Park to be the club's everyday designated hitter, the Twins have a logjam in the corner infield with first baseman Joe Mauer, third baseman Miguel Sano and Plouffe. But Molitor said he believes Sano can handle the move to the outfield and that he doesn't want to see general manager Terry Ryan move Plouffe this winter.
"I want to see Trevor back," Molitor said. "I don't think Terry would ever say that we have untradable people, but he would be a hard guy to just say, 'OK, we can plug in Sano at third and we can trade [Plouffe] and go ahead and do what we can in the outfield.'"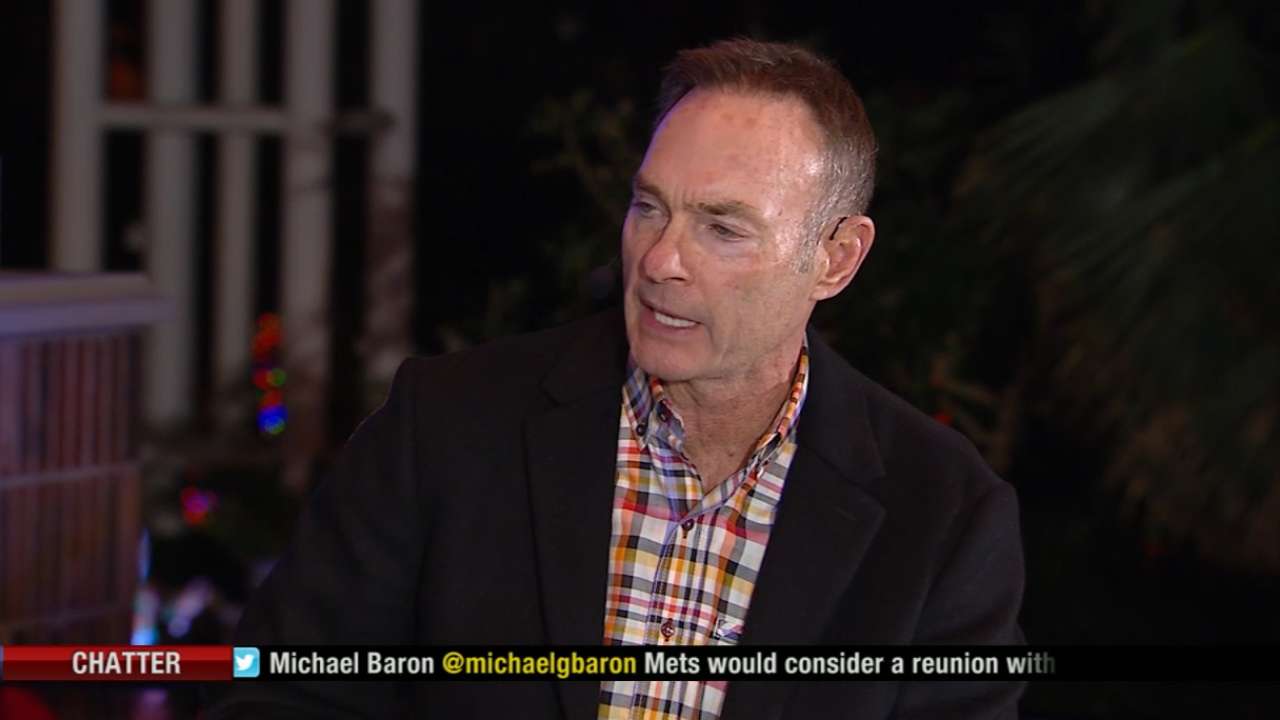 Molitor said the outfield is the one area the Twins lack depth, as they have options, but they're all young such as Byron Buxton, Eddie Rosario, Max Kepler and Sano. He said Sano has to embrace the idea of playing the outfield next season and would like to see him shed a bit of weight from his 6-foot-4, 260-pound frame. But Molitor did say he believes Sano is more than athletic enough to handle the position switch.
• Twins on the hunt for lefty reliever
"He's going to have to make sure that he is in good shape," Molitor said. "This isn't just something that we're doing on a whim. We have to get him to buy in, take it -- 'This is the way for you to get in the lineup. We have Park as a DH and we need to find you a spot on the field, and right now we need you to play the outfield. So we have to develop a little urgency there, not just let's just see how this goes.'"
Molitor said he likes the way the rest of the roster is shaping up among position players, but said the pitching is more of a question mark, with several starting pitchers competing for spots and the club actively looking for relief help despite having a full 40-man roster.
• Winter Meetings interview with Molitor
"We're sitting at 40, but it doesn't mean that things still might not happen, because there's always room to make some adjustments and manipulate it somewhat," Molitor said. "I would think that positionally and offensively, we're in good shape in terms of having enough players and enough offense. How it's going to shape up is probably more of the question than adding more pieces. But I would say that any time you can try to find ways to upgrade your pitching, particularly in the bullpen area, it would be a good thing."
Molitor said he expects a new-look bullpen next year, but added that it could come from within later in the season from hard-throwing prospects such Nick Burdi, Jake Reed, Mason Melotakis or J.T. Chargois.
He said he likes the look of the roster even if the Twins don't make any major additions, and believes they're ready to build on their surprise 2015 season that saw them remain in the postseason mix until the second-to-last day of the season.
"I'm not much on saying we're going to go to the World Series and all those kind of things," Molitor said. "But I think it's realistic to think that we can be a playoff team."
Rhett Bollinger is a reporter for MLB.com. Read his blog, Bollinger Beat, follow him on Twitter @RhettBollinger and listen to his podcast. This story was not subject to the approval of Major League Baseball or its clubs.