Roberts' first Meetings a flurry of activity
New Dodgers manager happy with club's efforts, meets with Kershaw at star's home
NASHVILLE, Tenn. -- The Dodgers are reportedly signing free agents, trading for All-Star closers, about to name a coaching staff, but making nothing official.
"You come here, and there's a lot of things going, a lot of balls in the air," new manager Dave Roberts said in his first Winter Meetings interview session. "It's just nice as a manager to know that we're trying to do the best we can to field the best ballclub possible."
• Winter Meetings interview with Dave Roberts
Qualifying that the moves are still unofficial -- particularly acquiring Aroldis Chapman from the Reds, which hit a snag late Monday night -- Roberts said the prospects of Chapman and Kenley Jansen would be "a pleasant problem," even though both are entering free-agent seasons.
"My thoughts, if this thing does kind of come to fruition, I'm all about trying to get the best group together," he said before the deal was put on hold. "I think, if this does happen, that's something I would obviously be excited to have. Potentially, you get two of the best closers back in the rotation -- or 'pen guys back in the game -- guys in the bullpen, sharing the same bullpen, that's exciting.
"When you have the threat of lockdown seventh-, eighth-, ninth-inning guys and have the ability to shorten the game, it puts a lot of pressure on the opposition."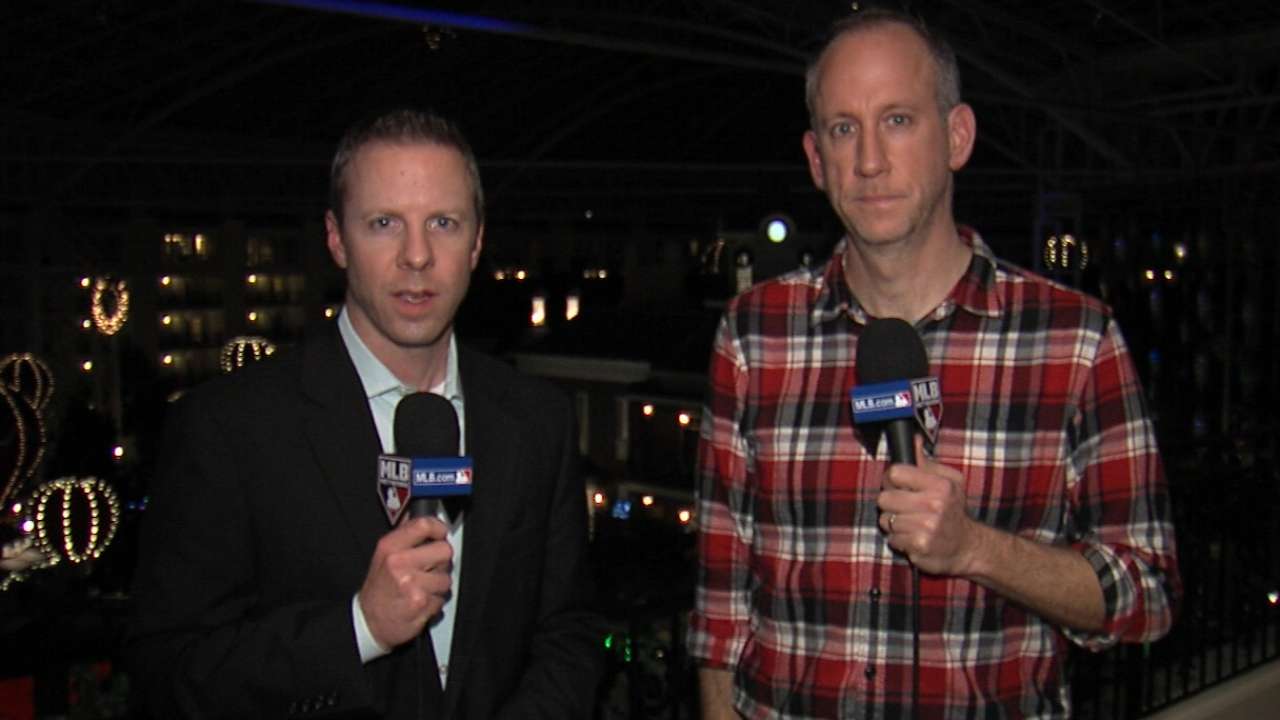 Roberts conceded the loss of starting pitcher Zack Greinke to Arizona creates "a void."
"I was looking forward to being on the same club, but that's the nature of this game," he said. "I think that we're moving forward and excited about the way -- the direction we're going to go."
For now, Clayton Kershaw is the lone ace, and Roberts moved to forge a relationship with a four-hour visit at the lefty's Dallas home on Sunday. Roberts said that visit was "top of the list" among his early goals.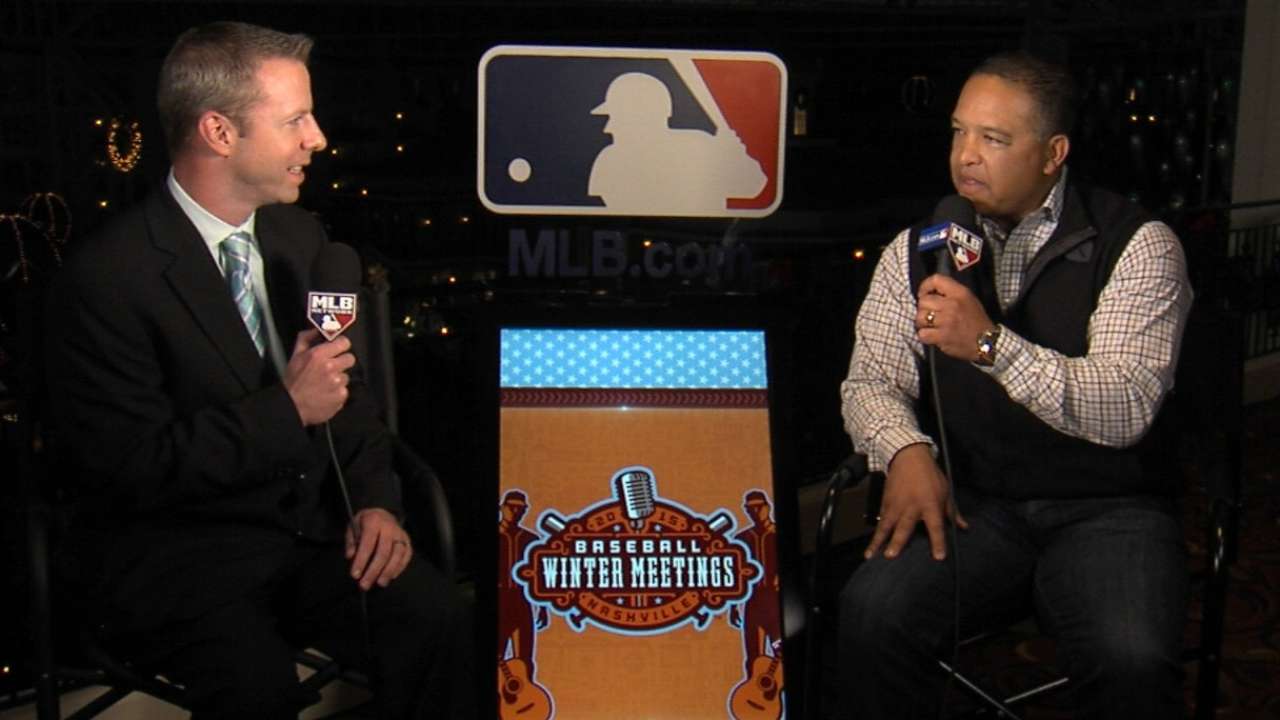 "You look at the players that have meant so much to the organization and obviously perform at Clayton's level, that's kind of an obligation for me and something that I recognize and kind of wanted to build that trust with him," Roberts said. "So definitely, it was very important for me, maybe it was equally as important for him, too."
Roberts said Kershaw was "disappointed" at losing Greinke as a rotation mate.
Roberts laughed off a question whether Kershaw asked him to get rid of Yasiel Puig, which Kershaw was said to have done by the father of Scott Van Slyke in a radio interview. Roberts confirmed that Puig and Kershaw will participate in MLB's goodwill trip to Cuba next month.
"That was encouraging for me," he said about the pair's participation in the Cuba trip. "You hear things from the other side. I'm looking forward to, as I said, getting to know Clayton and having a chance to meet Yasiel as well."
Roberts said he's included in discussions about player acquisitions without having "last right of refusal." He said he approves of the reported signing of starting pitcher Hisashi Iwakuma and the reported re-signing of infielder Chase Utley.
Ken Gurnick is a reporter for MLB.com. This story was not subject to the approval of Major League Baseball or its clubs.